A controversial plan to construct a bauxite mine on indigenous lands in the Indian state of Orissa has been canceled by the country's environment ministry. The scheme had been opposed by a wide range of human rights and environmental groups, which likened the mine to India's Avatar for its potential damage. An earlier mine, run by the same company — Vedanta — caused pollution, adversely affected crops, and caused social upheaval.
The Dongria Kondh, a local indigenous group, led the opposition. The tribe's efforts were supported by Survival International and Amnesty International, among smaller campaigners like the Rainforest Information Centre and Ecological Internet.
"This is a victory nobody would have believed possible," said Jo Woodman of Survival International. The Dongria's campaign became a litmus test of whether a small, marginalised tribe could stand up to a massive multinational company with an army of lobbyists and PR firms and the ear of government."
"Incredibly, the Dongria's courage and tenacity, allied with the support of many people in India, and Survival's supporters around the world, have triumphed."
News of the ministry's decision led Vedanta's shares to fall nearly 8 percent in trading in London.
Related articles
India's Avatar: decision coming on mine that threatens indigenous group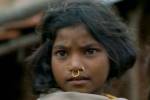 (08/17/2010) In the Indian state of Orissa a drama more wild than James Cameron's imagination has been playing out. An indigenous people, the Dongria Kondh, have spent years protesting the plans of British-based mining giant Vedanta Resources to build a 125-billion-rupee ($2.7 billion) open-cast mine on the Niyamgiri Mountain, which they have long viewed as a deity. Yesterday, the Dongria Kondh won a victory, but not the war: a four-person panel set up by the India's Environment Ministry said the mine should not go ahead as it threatens two tribal groups. Another panel with the Forestry Advisory Council (FAC) will consider this report on August 20th as Environment Minister, Jairam Ramesh, mulls whether or not to approve the mine.