A second rancher has been sentenced for his role in the murder of Dorothy Stang, an American nun who was gunned down in 2005 for her efforts on behalf of poor farmers in the Amazon rainforest, reports Reuters.
Regivaldo Galvao was sentenced to 30 years in prison by a jury in the city of Pará. Last month rancher Vitalmiro Bastos de Moura was also sentenced to 30 years in prison for hiring hitmen to kill Stang. The gumen were earlier sentenced for the crime.
Stang, a nun from Ohio who spent more than 30 years fighting for land rights for poor settlers in the Amazon, was murdered in the Brazilian state of Para in February 2005. Stang, 73, was shot six times with a revolver as she read from the Bible. Stang was working with the Pastoral Land Commission, a Catholic Church group that lobbies for land reform in Brazil and fights for land rights for the poor, when she was killed.
Stang's murder was a tipping point in the heated battle between the rural poor and large landowners in the state of Para. The federal government responded to her killing by sending two thousand armed troops into the state. Later Brazil established several protected areas in contested forests and proposed a land-use permit system for selling concessions to loggers who agreed to set side land for settlers and indigenous groups.
Related articles
20 years ago the Amazon lost its strongest advocate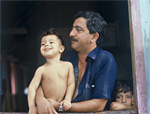 (12/22/2008) Twenty years ago ago today, Chico Mendes, an Amazon rubber tapper, was shot and killed in front of his family at his home. He was 44. His assassination in Xapuri, a remote town in the Brazilian state of Acre, would serve as a catalyst that led to the birth of the movement to protect the Amazon rainforest from loggers, ranchers, and developers. But the movement has stalled. Some would even say it has failed: since 1988 more than 348,000 square kilometers (134,000 square miles) of Amazon rainforest have been leveled.
Dorothy Stang fought for social equity in the Amazon: editorial by David Stang, Dorothy's brother
(06/07/2007) Murder is not a pleasant place to start an article. Destruction of enormous amounts of virgin forest also does not help improve ones feelings and thoughts. Leaving out millions of people and talking about only the rights of thousands is pretty discouraging if you wish to be transparent, progressive and see a future for a beautiful country with enormous potential.
Can cattle ranchers and soy farmers save the Amazon?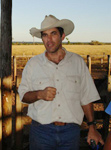 (06/06/2007) John Cain Carter, a Texas rancher who moved to the heart of the Amazon 11 years ago and founded what is perhaps the most innovative organization working in the Amazon, Alianca da Terra, believes the only way to save the Amazon is through the market. Carter says that by giving producers incentives to reduce their impact on the forest, the market can succeed where conservation efforts have failed. What is most remarkable about Alianca's system is that it has the potential to be applied to any commodity anywhere in the world. That means palm oil in Borneo could be certified just as easily as sugar cane in Brazil or sheep in New Zealand. By addressing the supply chain, tracing agricultural products back to the specific fields where they were produced, the system offers perhaps the best market-based solution to combating deforestation. Combining these approaches with large-scale land conservation and scientific research offers what may be the best hope for saving the Amazon.