News articles on whaling

---
Mongabay.com news articles on whaling in blog format. Updated regularly.





Japan killed record low number of whales

(04/05/2013) Japan blamed environmental activists for a "record low" take during this year's whaling season in the Southern Ocean, reports Kyodo News.


Amazon.com stops selling whale meat

(02/22/2012) Amazon Japan, a subsidiary of Amazon.com, pulled all whale meat products (and possibly dolphin meat) from its site after a new report by the Environmental Investigation Agency (EIA) and the Humane Society International highlighted the issue. Last December the organizations recorded 147 whale products on sale at Amazon Japan despite an international whaling moratorium since 1986. Japan, along with Iceland and Norway, continues to industrially hunt whales. Japan says their whale hunt is for scientific purposes only, but environmentalists dispute this.


How much is the life of a whale worth?

(01/16/2012) How do you end a decades-long conflict between culture and conservation? How do you stop a conflict where both sides are dug in? A new paper in Nature proposes a way to end the long and bitter battle over whaling: environmentalists could pay whalers not to whale.


Japanese making themselves sick with dolphin hunt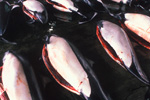 (11/01/2010) Japan's dolphin hunt of Dall's porpoise (Phocoenoides dalli) could be making people sick, according to a new study by the Environmental Investigation Agency (EIA) and Campaign Whale. The controversial hunt, which kills some 15,000 dolphins annually, produces cheap meat-for-consumption that on average contains over double Japan's limit on mercury contamination. "We are very concerned that people in Japan are threatening their health and possibly that of their children by unwittingly eating Dall's porpoise meat that is dangerously contaminated with poisons such as mercury and PCBs," Andy Ottaway, Director of Campaign Whale, said in a press release.


Island nation announces Ukraine-sized sanctuary for whales and dolphins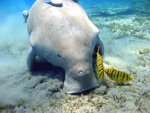 (10/24/2010) Dolphins, whales, and dugongs will be safe from hunting in the waters surrounding the Pacific nation of Palau. At the Convention on Biological Diversity (CBD) in Nagoya, Japan, Palau's Minister of the Environment, Natural Resources and Tourism, Harry Fritz, announced the establishment of a marine mammal sanctuary covering over 230,000 square miles (60,000 square kilometers) of the nation's waters, an area the size of Mongolia.


In the midst of marine collapse will we save our last ocean?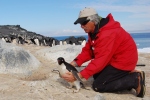 (07/05/2010) Imagine an ocean untouched by oil spills: a sea free of pollution, invasive species, dead zones, and over-exploitation; waters where marine animals exist in natural abundance and play ecological roles undimmed by mankind. Such a place may sound impossible in today's largely depleted oceans, but it exists: only discovered in 1841, the Ross Sea spreads over nearly a million kilometers adjacent to the Antarctic continent. Here killer whales, penguins, sea birds, whales, and giant fish all thrive. However, even with its status as the world's 'last ocean', the Ross Sea has not escaped human impact. Over the last 15 years commercial fisheries have begun to catch one of its most important species in the ecosystem to serve them up on the dinner plates of the wealthy.


Whaling talks break down: ban stays in place, yet whaling will continue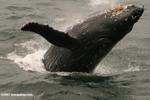 (06/23/2010) The International Whaling Commission (IWC), which was supposed to decide a way forward for whales over the next decade has ended without an agreement. Talks broke down, according to participants, because countries opposed to whaling and those that continue hunting and killing whales despite a ban on commercial whaling—i.e. Japan, Norway, and Iceland—have been unable to find enough common ground to pound out an agreement.


To whale or not to whale?: nations, environmental groups do some soul-searching

(06/22/2010) There are two ways forward on whaling according to visions being put forward at the International Whaling Commission this week. One way is to uphold the 24-year-long ban on hunting and killing whales. While this road sends a strong pro-conservation message, it also means that Japan, Norway, and Iceland will continue whaling as they have over the past couple decades, killing an average of 2,000 whales annually. These three countries employ a variety of excuses for their whaling—Iceland and Norway simply state that they do not recognize the whaling ban while Japan claims its whaling is only done for 'scientific purposes'—but it is clear that they will not end whaling and, to date, there is no punishment for their dismissal of the international treaty.


Blue whales return to migration pattern used before commercial whaling


(05/13/2009) The blue whale may be returning to a migration route that it abandoned during commercial whaling. Researchers have discovered whales migrating from California to the coastlines of British Columbia and the Gulf of Alaska for the first time since 1965. Fifteen different cases of whales have been recorded in the north Pacific; four of the whales were individuals who had been viewed off the coast of California, as well.


Iceland reaffirms whaling targets for 2009

(02/19/2009) Iceland's interim government will allow whaling to continue through 2009 but left in question whether it would be permitted in the future, reports Reuters.


Fishermen - not whales as claimed by Japan - are the cause of fisheries depletion


(02/12/2009) Fishermen calling for a resumption of whaling to restore commercial fish stocks are taking the wrong approach, argue researchers writing in the journal Science. Analyzing data on fish catch and whale abundance off the coast of northwestern Africa and the Caribbean, Leah R. Gerber and colleagues show that fishermen remove far more fish than whales consume, undermining the agreement by whaling nations that whales are driving depletion of fisheries.


Iceland raises whale killing quota to 150 fin whales, 100 minkes per year

(01/28/2009) The outgoing administration in Iceland has substantially raised the country's whaling quota, reports the BBC.


A new reason to ban whaling: your health

(11/28/2008) Health officials have recommended a ban on the eating of pilot whales, a traditional food source, in the Faroe Islands, reports New Scientist. The build-up of toxins — which bioaccumulate up the food chain as predators feed on tainted organisms — have rendered whale meat harmful to humans.


Whaling Commission issues media blackout on discussions to lift whale killing ban

(09/11/2008) The survival of whales is perhaps the most successful conservation story of the 20th century. Since a moratorium on commercial hunting, some whale species have staged dramatic recoveries. In May it was announced that the humpback whale population has climbed from 1,500 to 20,000 individuals, resulting in it being "downlisted" from vulnerable to least concern, according to the IUCN's Red List. Others, like the blue whale, appear to have stable populations but recovery remains slow.


Whale meat is back on the menu in Iceland

(09/02/2008) Whale meat is back at restaurants and food markets in Iceland, reports the WALL STREET JOURNAL.


Apology for Whale Shooting given by Tribe

(09/13/2007) The ninth of September saw a gray whale shot and killed by members of the Makah Tribe, off the coast of the Washington Coast, in the Strait of Juan de Fuca.


Iceland halts whaling

(08/24/2007) With stagnant demand for whale meat nearly a year after ending its ban on commercial whaling, Iceland said it would not issue new whale-hunting quotas until it gets an export license from Japan, reports Reuters.


How to save the world's oceans from overfishing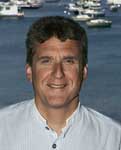 (07/08/2007) Global fishing stocks are in trouble. After expanding from 18 millions tons in 1950 to around 94 million tons in 2000, annual world fish catch has leveled off and may even be declining. Scientists estimate that the number of large predatory fish in the oceans has fallen by 90 percent since the 1950s, while about one-quarter of the world's fisheries are overexploited, depleted, or recovering from depletion. Despite these dire trends, the situation is changing. Today some of the world's largest environmental groups are focused on addressing the health of marine life and oceans, while sustainable fisheries management is at the top of the agenda for intergovenmental bodies. At the forefront of these efforts is Mike Sutton, director of the Monterey Bay Aquarium's conservation program: the Center for the Future of the Oceans. The aquarium, which has long been recognized as one of the world's most important marine research facilities, is pioneering new strategies for protecting the planet's oceans. Sutton says the approach has four parts: establishing new marine protected areas, pushing for ocean policy reform, promoting sustainable seafood, and protecting wildlife and marine ecosystems.


Harpoon proves whale is 115-130 years old

(06/12/2007) A 19th-century weapon found in the neck of a 50-ton bowhead whale caught off Alaska shows that cetaceans can live more than 100 years, reports the Associated Press (AP).


Japan and Iceland defeated on pro-whaling initiative

(06/07/2007) Japan and Iceland failed in their latest attempts to lift regulations protecting whales, reports the Whale and Dolphin conservation Society. Measures introduced at the Convention on International Trade in Endangered Species of Wild Fauna and Flora (CITES) meeting in the Hague were defeated 55 (against) to 28 (for) with 13 abstentions Thursday.


South Korea fishermen cheat on whale killing

(05/09/2007) Fishermen in South Korea are killing far more whales than they claim, reports an article in New Scientist Magazine. DNA fingerprinting of whale meat purchased in local markets suggests that South Korea caught 827 minke whales between 1999 and 2003, well above the 458 they reported.


Japan will kill 50 humpbacks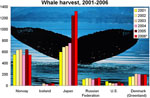 (04/26/2007) Humpback whale populations are rebounding but concerns are rising over Japan's plans to kill 50 humpback whales for "scientific" research, reports a paper published in the latest issue of Science.