News articles on tsunami

---
Mongabay.com news articles on tsunami in blog format. Updated regularly.






Google Earth enhances oceans' layer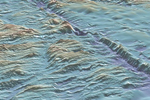 (06/08/2011) How do you celebrate World Oceans Day? Well, if you're Google you make the oceans of the world's most impressive interactive digital globe, Google Earth, come alive. With oceanographers at Columbia University's Lamont-Doherty Earth Observatory, Google Earth has fine-tuned its oceans' resolution in selected areas from 1 kilometer to just 100 meters.
Japan disaster to put logging pressure on rainforests in Indonesia, Malaysia

(04/05/2011) The tragic earthquake and tsunami that hit Japan last month is likely to boost wood imports into the recovering nation, adding increased pressure on the already imperiled rainforests of Southeast Asia. Even before the disaster, Japan was the world's number one importer of wood chips and plywood and the second largest importer of logs. Japan usually imports plywood from China, Malaysia, and Indonesia, however the forests of Southeast Asia are facing tremendous loss due to logging and clearing for industrial-scale agriculture, such as palm oil.
Pictures: Google Earth updates post-tsunami imagery

(03/31/2011) Google Earth has updated satellite imagery for areas most affected by the March 11, 2011 earthquake and tsunami. The images reveal large-scale devastation of coastal areas in the Sendai region of Japan.
Navy pictures reveal tsunami damage

(03/17/2011) The U.S. Navy released pictures showing widespread damage in Japan following last week's 9.0-magnitude earthquake and accompanying tsunami.
Photos of tsunami destruction

(03/17/2011) The U.S. Navy released pictures widespread destruction in Japan following last week's 9.0-magnitude earthquake and accompanying tsunami.
Is Japan's tsunami linked to climate change?

(03/11/2011) Could the earthquake that triggered Japan's devastating tsunami be linked to climate change? The short answer is probably not, but recent research suggests that changing climate has the potential to influence earthquakes in some parts of the world
Tsunami strikes Indonesia

(10/26/2010) A tsunami has killed more than 100 people in Indonesia following an earthquake on the same fault line that triggered the massive 2004 Indian Ocean tsunami.
Carbon for forests will help Aceh recover from war, tsunami

(09/18/2007) Carbon credits through forest conservation will play an important role in Aceh's recovery from decades of civil war and the devastating 2004 tsunami, which left more than 167,000 people dead and 500,000 homeless in the Indonesia province, said Aceh governor Irwandi Jusuf in meeting in San Francisco.
Tsunami-producing quake caused mass coral death in Indonesia

(04/11/2007) Researchers say 300 kilometers of sea floor heaved more than a meter upwards, exposing -- and killing -- corals in unprecedented numbers. Scientists have reported what is thought to be one of the world's greatest mass death of corals ever recorded as a result of the earthquake in Aceh, Indonesia on 28 March 2005.
Coral reefs help protect from tsunami damage

(12/18/2006) Healthy coral reefs can help reduce the impact of tsunami waves relative to unhealthy or dead reefs, according to a new Princeton University study published in the December 14 edition of the journal Geophysical Review Letters.
Another large tsunami could hit Indonesia soon

(12/05/2006) Researchers at the University of Southern California (USC) and California Institute of Technology (Caltech) say that the Indonesian island of Sumatra could be due for another large tsunami like the one that devastated the island on December 26, 2004. Their research is published in the December 4 Proceedings of the National Academy of Sciences.
Reefs threatened by tsunami reconstruction

(03/16/2006) Indian Ocean coral reefs that escaped serious damage are coming under increasing threat from reconstruction efforts in the region according to a new report from the international environmental groups, World conservation Union and the Global Coral Reef Monitoring Network.
Tsunami relief risks rainforest destruction

(12/19/2005) Today WWF warned that donor countries must include sustainably sourced building materials in their long-term aid packages to avoid a second ecological disaster stemming from deforestation. According to WWF, Indonesia's Aceh province will require at least 860,000 cubic meters of sawn timber for the construction of 200,000 homes over the next five years. The conservation organization says that only a small fraction of this additional demand can be met locally without resorting to illegal logging that would be damaging to Sumatra's biologically important rain forests.
Mangrove forests protected areas from 2004 tsunami says new study

(11/18/2005) A study released in late October shows that areas buffered by coastal forests, like mangroves, were less damaged by the 2004 tsunami than areas without tree vegetation. Last week the FAO reported that 20% of the world's mangrove forests have disappeared since 1980.