News articles on timber

---
Mongabay.com news articles on timber in blog format. Updated regularly.





Indonesia's tough choice: capping coal as Asian demand grows


(10/17/2014) Indonesia cannot build power stations fast enough. And neither can most of its Asian neighbors. Rapid economic and population growth are driving equally rapid demands for electricity as the region builds out power grids to connect up millions of people to fuel prosperity.


Indonesia tries to clamp down on coal sector's worst excesses


(10/16/2014) Out of the jungles of East Borneo in Indonesia comes the fire that fuels Asia's burgeoning economies: coal. Miners dig deep open pits, clearing forests and farmlands to extract coal from thick black seams, which is then crushed and loaded onto trucks and barges for shipment to China, India, Japan and other destinations in Asia.


Norway to pay Liberia to stop deforestation


(09/23/2014) In one of the many major announcements that have come out of the UN Climate Summit in New York this week, Norway says it will pay Liberia to stop cutting down its forests. Norway's payment will come on the form of development aid for the war-torn, impoverished, and now Ebola-ridden West African nation.


Elephants pay the price for palm oil in Malaysian Borneo, impact may reach far beyond reported kills


(09/10/2014) More than a dozen elephant kills were reported in Sabah in 2013 alone, but it is unknown exactly how many have lost their lives in recent years as palm plantations encroach further and further into the rainforest. What is clear is that if the loss of their forest habitat continues to drive conflicts with humans at the rate it is now, Borneo elephants' long-term survival may be in jeopardy.


What lies within, we may never know: deforestation threatening Sulawesi's unique wildlife


(08/26/2014) For 10 million years the Indonesian island of Sulawesi has been disconnected from other landforms, almost inviting evolution to color outside the lines. Despite a growing population and limited space, Sulawesi has managed to provide a safe haven to hundreds of unique species as they evolved over millennia. But that haven may soon be lost to uncontrolled extraction of forest products from Sulawesi's many pristine ecosystems.


Indonesia cracks down on illegal burning, investigates more suspect companies


(08/14/2014) Every year, thousands of hectares of Indonesian forest are illegally burned by development companies. However, Indonesia's Minister of Environment, Balthasar Kambuaya, is optimistic that legal charges over such fires can be completed – even though he has just three months left in office.


A paradise being lost: Peru's most important forests felled for timber, crops, roads, mining


(08/12/2014) In 1988, when British environmentalist Norman Myers first described the concept of a "biodiversity hotspot," he could have been painting a picture of the highly threatened Peruvian Andes mountain range. Today, the Andes are an immediate and looming portent of the fate of the Peruvian Amazon rainforest.


China failing to take effective action against timber smugglers

(08/12/2014) Voluntary guidelines established by the Chinese government won't be enough to curb rampant timber smuggling by Chinese companies, putting 'responsible' actors at risk of having their reputations tarnished, argues a new campaign by the Environmental Investigation Agency (EIA).


Ecologists are underestimating the impacts of rainforest logging


(07/31/2014) Ecologists may be underestimating the impact of logging in old-growth tropical forests by failing to account for subtleties in how different animal groups respond to the intensity of timber extraction, argues a paper published today in the journal Current Biology. The study, led by Zuzana Burivalova of ETH Zurich, is based on a meta-analysis of 48 studies that evaluated the impact of selective logging on mammals, birds, amphibians, and invertebrates in tropical forests.


No restrictions: Japan's demand for illegal wood driving rampant deforestation in Siberia


(07/03/2014) Illegal logging is taking a huge toll on forests around the world. In response, many countries have banned the import of timber whose legal harvest cannot be verified. However, Japan has made no strides to reduce its import of illegal timber. Instead, it is knowingly importing mass quantities of wood sourced from vulnerable forests in Siberia, according to a recent report.


After Greenpeace complaint, UK timber giant removes controversial Amazon wood from shelves

(06/16/2014) After being implicated in a Greenpeace report on illegal logging in the Amazon rainforest, UK building supplier Jewson has pulled controversial wood from its shelves until it can conduct a full investigation on the timber's origin.


Timber concessions in Sumatra have high conservation value, according to report


(05/21/2014) Five industrial plantation forest concessions that supply timber to PT Asia Pulp and Paper (APP) in South Sumatra – locally known as HTI concessions – are areas of high conservation value inhabited by endangered Sumatran tigers (Panthera tigris sumatrae) and other endemic wildlife, according to a report issued at the end of March.


'Better late than never': Myanmar bans timber exports to save remaining forests


(04/24/2014) Myanmar contains some of Asia's largest forests, but has been losing them at a rapid pace during the last two decades as logging companies emptied woodlands to meet the demands of the lumber industry. In an effort to save its disappearing forests, Myanmar implemented a ban on raw timber exports, effective March 31, 2014. However, the ban affects only raw timber exports, not milled lumber, throwing into doubt its ability to adequately protect Myanmar's forests.


Emissions from rainforest logging average 16% of those from deforestation


(04/08/2014) Carbon emissions from selective logging operations in tropical rainforests are roughly a sixth of those from outright forest clearing, finds a new study that evaluated 13 forestry concessions in six countries. The study analyzed carbon losses from elements of logging operations, including timber extraction, collateral damage to surrounding vegetation, and logging infrastructure like roads and skid trails.


Illegal logging surges in Mozambique

(02/25/2014) Illegal logging has spiked over the past five years in Mozambique, finds a new report by researchers at the University of Eduardo Mondlane.


Canada's biggest logger loses eco-certification


(12/17/2013) Resolute Forest Products, the largest industrial logging company in Canada, suffered a major setback this week when the Forest Stewardship Council (FSC) revoked three certifications for the forestry giant. According to Greenpeace, the company lost its certification in Quebec and Ontario due to several problems, including a lack of consent from the Crees nations and failure to safeguard high priority conservation areas.


Asia's most precious wood is soaked in blood


(11/21/2013) Deep in the tropical forests of Southeast Asia grows a rare and beautiful tree whose wood is so highly prized that men will kill to possess it. Wild rosewood, famous since antiquity in China and Japan for its unique, blood-hued luster and intricate grain, was once only used for the finest religious statues and princely ornaments. Now, China's nouveau riche lust for decorative baubles and furniture made of rosewood as a sign of status leading to a massive surge in demand for this precious timber that shows no signs of abating. In just a few short years the price has skyrocketed from just a hundred dollars a cubic meter to over $50,000 today.


Timber smuggling continues in Madagascar

(11/18/2013) Stocks of rosewood illegally harvested during in the aftermath of Madagascar's 2009 coup are being steadily smuggled off the Indian Ocean island, reports a paper published in the journal MADAGASCAR CONSERVATION & DEVELOPMENT.


Greenpeace: APP making 'encouraging' progress on zero deforestation commitment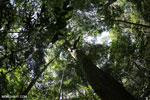 (10/29/2013) Asia Pulp & Paper (APP), an Indonesian forestry giant once notorious for destroying rainforests and peatlands, is making 'encouraging' progress in phasing forest destruction out of its supply chain, reports a new assessment from Greenpeace, which until recently was one of APP's fiercest critics. The review, released today, evaluates APP's progress on its Forest Conservation Policy, which commits the company to exclude fiber sourced from logging of natural forests and conversion of peatlands, and requires it to obtain Free, Prior Informed Consent from local communities in developing new plantations.


'Sustainable' tropical timber trade a misnomer, says group

(10/24/2013) The production and trade in 'sustainable' timber products in Southeast Asia is mostly 'a mirage' due to questionable forestry practices and loopholes in import regulations, alleges a new report from Friends of the Earth International.


Illegal logging remains rampant in Brazil

(10/23/2013) Illegal logging remains pervasive in the Brazilian state of Pará, finds an assessment released Monday by Imazon.


Australia officially bans imports of illegally-logged timber

(10/01/2013) Australia has passed long-debated laws to prohibit the import and trade of illegally logged timber.


Australian logger: finding dead koalas 'a daily thing'

(07/24/2013) Revelations of koalas suffering graphic injuries and death in Victorian timber plantations are evidence of a long-standing failure to properly protect the iconic Australian marsupials, according to a leading conservation organization. Footage on Monday night's 7.30 report showed koalas, including babies, lying dead on the floor of a cleared forest. One koala was missing an arm while another injured animal relocated to a new area of bush was shown to be in visible distress.


Sarawak targets 1M ha of tree plantations by 2020

(06/22/2013) Sarawak, a state in Malaysian Borneo, aims to have 1 million hectares of industrial tree plantations by 2020 to offset declining timber production due to unsustainable forest management practices.


Indonesia to ban auctions of timber seized from illegal logging operations

(06/09/2013) The Indonesian government may ban the practice of auctioning seized logs as a means for cracking down on illegal logging and timber laundering.


Central America's largest forest under siege by colonists

(05/06/2013) In the last four years, invading land speculators and peasants have destroyed 150,000 hectares (370,000 acres) of rainforest in Nicaragua's Bosawás Biosphere Reserve, according to the Mayangna and Miskito indigenous peoples who call this forest home. Although Nicaragua recognized the land rights of the indigenous people in 2007, the tribes say the government has not done near-enough to keep illegal settlers out despite recent eviction efforts.


Rosewood in Belize: the truth behind the smoke

(02/11/2013) In Belize, the uncontrolled and often illegal harvesting of rosewood has been, and still is, one of the major environmental issues in the country. In March of last year, the government established a moratorium on the export and extraction of rosewood, however illegal harvesting continued. On Friday 11 January, the Minister of Forestry, Fisheries and Sustainable Development made the bold move of burning confiscated illegally cut rosewood flitches.


Activists blast World Bank on continued support of industrial rainforest logging

(02/11/2013) Two environmental activist groups blasted the World Bank over its reported decision to block a probe into its support of industrial-scale rainforest logging.


Smuggling of illegally logged rosewood in Madagascar continues, alleges report

(10/25/2012) Timber traders in Madagascar are smuggling illegally logged rosewood despite an official export ban, alleges a new report published by a Malagasy researcher.


China's timber imports plunge

(10/18/2012) Imports of logs and timber to China plunged 19 percent during the first eight months of 2012 relative to the same period a year earlier reports the Wood Resource Quarterly. The slowdown is attributed to a drop in demand due to reduced construction.


Cambodia drops case of murdered forest activist, Chut Wutty

(10/08/2012) An investigation into the mysterious death of Cambodian forest activist, Chut Wutty, has been dismissed by the courts, which critics allege is apart of an ongoing cover up. The court decided that since the suspect in Wutty's death, In Rattana, was also dead there was no need to proceed. Chut Witty was shot to death while escorting two journalists to a logging site run by Timbergreen. Wutty, whose death made international news, was a prominent activist against illegal logging in Cambodia.


NGO: Malaysian leader worth $15 billion despite civil-servant salary; timber corruption suspected

(09/19/2012) Abdul Taib Mahmud, who has headed the Malaysian state of Sarawak for over 30 years, is worth $15 billion according to a new report by the Bruno Manser Fund. The report, The Taib Timber Mafia, alleges that Taib has used his position as head-of-state to build up incredible amounts of wealth by employing his family or political nominees to run the state's logging, agriculture, and construction businesses. Some environmental groups claim that Sarawak has lost 90 percent of its primary forests to logging, while indigenous tribes in the state have faced the destruction of their forests, harassment, and eviction.


Experts: sustainable logging in rainforests impossible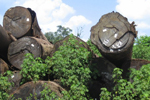 (07/19/2012) Industrial logging in primary tropical forests that is both sustainable and profitable is impossible, argues a new study in Bioscience, which finds that the ecology of tropical hardwoods makes logging with truly sustainable practices not only impractical, but completely unprofitable. Given this, the researchers recommend industrial logging subsidies be dropped from the UN's Reducing Emissions from Deforestation and Forest Degradation (REDD+) program. The study, which adds to the growing debate about the role of logging in tropical forests, counters recent research making the case that well-managed logging in old-growth rainforests could provide a "middle way" between conservation and outright conversion of forests to monocultures or pasture.


Charting a new environmental course in China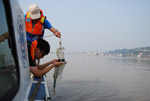 (05/21/2012) Founded in 1951, The Nature Conservancy (TNC) works in more than 30 countries and has projects in all 50 of the United States. The Conservancy has over one million members, and has protected more than 119 million acres of wild-lands and 5,000 miles of rivers worldwide. TNC has taken an active interest in China, the world's most populated nation, and in many important ways, a critical center of global development. The following is an interview with multiple directors of The Nature Conservancy's China Program.


Value of timber stocks could predict future logging roads, deforestation in the Amazon

(05/20/2012) A new model aims to forecast future logging road development by estimating the value of timber stocks across the Brazilian Amazon. The research, published in PLoS One, could help prioritize areas for conservation to protect the maximum area of forest.


Can loggers be conservationists?


(05/10/2012) Last year researchers took the first ever publicly-released video of an African golden cat (Profelis aurata) in a Gabon rainforest. This beautiful, but elusive, feline was filmed sitting docilely for the camera and chasing a bat. The least-known of Africa's wild cat species, the African golden cat has been difficult to study because it makes its home deep in the Congo rainforest. However, researchers didn't capture the cat on video in an untrammeled, pristine forest, but in a well-managed logging concession by Precious Woods Inc., where scientist's cameras also photographed gorillas, elephants, leopards, and duikers.


UN: wild teak forests declining

(03/28/2012) Wild teak forests continue to decline, threatening genetic diversity, while commercial planted teak forests are on the rise, according to a new assessment by the Food and Agriculture Organization (FAO). Overall, teak forests have declined by 1.3 percent, or 385,000 hectares, worldwide from 1992 to 2010. Teak (Tectona grandis) is used for a variety of commercial purposes, including outdoor furniture and flooring.


Chimp conservation requires protecting fragmented river forests in Uganda

(03/19/2012) Forest fragments along riversides in Uganda may make good habitats for chimpanzees but remain unprotected, according to a new study in mongabay.com's open access journal Tropical Conservation Society (TCS). Researchers surveyed a riverine forest known as Bulindi in Uganda, in-between Budongo and Bugoma Forest Reserves, to determine if it was suitable for the long-term survival of eastern chimpanzee (Pan troglodytes schweinfurthii) populations.


Alaskan fishermen tell government to focus on salmon, not logging

(03/12/2012) Alaskan fishermen and tour operators visited Washington D.C. last week to urge the federal government to shift the focus from logging to conservation in the Tongass rainforest. Local Alaskans along with NGOs Trout Unlimited, Alaska Program, and Sitka Conservation Society, made the case that conservation, including the restoration of fish habitat, was a far better strategy for the local economy and jobs than logging. The Tongass rainforest is currently the subject of a controversial logging proposal by the government for the indigenous-owned company, Sealaska.


NASA satellite image shows extent of logging in Pacific Northwest

(02/22/2012) New satellite and space radar images by NASA shows the decline of forests in the Pacific Northwest, specifically in Washington and Oregon. Lost to development, agriculture, and large-scale logging, the maps apart of the National Biomass and Carbon Dataset (NBCD) show the patchy, fragmented nature of the forests in the two U.S. states.


More big companies disclosing impacts on forests


(02/07/2012) More companies are reporting on the impact of their operations on global forests, finds a new report. Eighty-seven global corporations disclosed their "forest footprint" in 2011, according to the third Forest Footprint Disclosure (FFD), which asks companies to report on their impact on forests based on their use of five commodities: soy, palm oil, timber and pulp, cattle, and biofuels. This is a 11 percent rise from the companies that reported in 2010, including the first reports by companies such as the Walt Disney Company, Tesco UK, and Johnson & Johnson. However a number of so-called "green" companies continue to refuse to disclose, including Patagonia, Stonyfield Farms, and Whole Foods Markets Inc.


The other side of the Penan story: threatened tribe embraces tourism, reforestation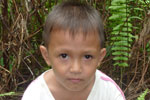 (12/19/2011) News about the Penan people is usually bleak. Once nomadic hunter-gatherers of the Malaysian state of Sarawak on Borneo, the indigenous Penan have suffered decades of widespread destruction of their forests and an erosion of their traditional culture. Logging companies, plantation developments, massive dams, and an ambivalent government have all played a role in decimating the Penan, who have from time-to-time stood up to loggers through blockades, but have not been successful in securing recognition of legal rights to their traditional lands. Yet even as the Penan people struggle against the destruction of their homelands, they are not standing still. Several Penan villages have recently begun a large-scale reforestation program, a community tourism venture, and proclaimed their a portion of their lands a "Peace Park."


Paper commitments for the Indonesian industry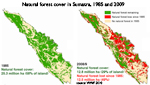 (12/13/2011) The Indonesian group Asia Pulp & Paper (APP) has been the target of many NGOs for years due to its alleged negative impacts on tropical forests. This culminated in a spectacular campaign launched by Greenpeace in 2011 based on Ken "dumping" Barbie. The rationale was that toy brand Mattel was accused of using APP paper products linked to the clear-cutting of natural forests in the Indonesian archipelago. APP organized a counter-attack in the media with the daily publication of advertisements promoting its sustainable development practices. Journalists from all over the world were also invited to attend guided tours of APP concessions to demonstrate their conservation efforts, and a number of articles were subsequently written.


Malaysian sustainable timber certification fails Dutch standards


(10/23/2011) An independent panel in the Netherlands has found that the Malaysian Timber Certification Scheme (MTCS) falls short of Dutch standards for sustainable forestry. The final decision comes after a series of judgements and appeals with the latest panel concluding that MTCS still allows natural forest to be destroyed for monoculture plantation and that the scheme ignores the rights of indigenous people.


Featured video: new documentary puts human face on logging in Papua New Guinea

(09/27/2011) A new documentary, filmed single-handily by filmmaker David Fedele, covers the impact of industrial logging on a community in Papua New Guinea. Entitled Bikpela Bagarap(or 'Big Damage' in English), the film shows with startling intimacy how massive corporations, greedy government, and consumption abroad have conspired to ruin lives in places like Vanimo, Papua New Guinea.


Big damage in Papua New Guinea: new film documents how industrial logging destroys lives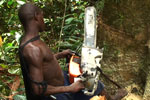 (08/29/2011) In one scene a young man, perhaps not long ago a boy, named Douglas stands shirtless and in shorts as he runs a chainsaw into a massive tropical tree. Prior to this we have already heard from an official how employees operating chainsaws must have a bevy of protective equipment as well as training, but in Papua New Guinea these are just words. The reality is this: Douglas straining to pull the chainsaw out of the tree as it begins to fall while his fellow employees flee the tumbling giant. The new film Bikpela Bagarap('Big Damage') documents the impact of industrial logging on the lives of local people in Papua New Guinea.


WWF partnering with companies that destroy rainforests, threaten endangered species


(07/25/2011) Arguably the globe's most well-known conservation organization, the World Wide Fund for Nature (WWF), has been facilitating illegal logging, vast deforestation, and human rights abuses by pairing up with notorious logging companies in a flagging effort to convert them to greener practices, alleges a new report by Global Witness. Through its program, the Global Forest and Trade Network (GFTN), WWF—known as World Wildlife Fund in the US and Canada—has become entangled with some dubious companies, including one that is imperiling orangutans in Borneo and another which has been accused of human rights abuses in the Congo rainforest. Even with such infractions, these companies are still able to tout connections to WWF and use its popular panda logo. The Global Witness report, entitled Pandering to the Loggers, calls for WWF to make large-scale changes in order to save the credibility of its corporate program.


Australia forest destruction connected to local products

(05/15/2011) Some of Australia's most popular stores are driving the destruction of native forests, according to a report by a new environmental group Markets for Change (MFC). Furniture, building materials, and paper products were found to be coming at the expense of native forests in Australia and being sold by over 30 businesses in the country, such as Freedom Furniture, Bunnings, Officeworks, Staples, Target, Coles, and Woolsworths.


Distressed Place and Faded Grace in North Sulawesi


(05/10/2011) The Nantu Wildlife Reserve is located in northern Sulawesi's Minehasa Peninsula, in Gorontalo Province. Sulawesi is among the largest of Indonesia's some seventeen thousand islands. Its shape is bizarre: a sinuous sprawling monkey, with lavish tail, poised to leap the straits of Makassar. Sulawesi lies to the north of Bali and Lombok and to the east of Borneo. Alfred Russell Wallace, the nineteenth century English explorer and natural scientist of broad expertise, spent a lot of time in Sulawesi's northern peninsula, casting his curiosity and observation with such singular acuity that his mind apprehended "Darwin's theory of evolution" independently from and possibly before Darwin. His work described the zone of transition between the Asian and Australian zoographic regions and was so accurate and thorough in its logic that today, some one-hundred and fifty years later, the zone is named Wallacea.


5 million hectares of Papua New Guinea forests handed to foreign corporations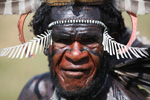 (03/23/2011) During a meeting in March 2011 twenty-six experts—from biologists to social scientists to NGO staff—crafted a statement calling on the Papua New Guinea government to stop granting Special Agricultural and Business Leases. According to the group, these leases, or SABLs as they are know, circumvent Papua New Guinea's strong community land rights laws and imperil some of the world's most intact rainforests. To date 5.6 million hectares (13.8 million acres) of forest have been leased under SABLs, an area larger than all of Costa Rica. "Papua New Guinea is among the most biologically and culturally diverse nations on Earth. [The country's] remarkable diversity of cultural groups rely intimately on their traditional lands and forests in order to meet their needs for farming plots, forest goods, wild game, traditional and religious sites, and many other goods and services," reads the statement, dubbed the Cairns Declaration. However, according to the declaration all of this is threatened by the Papua New Guinea government using SABLs to grant large sections of land without going through the proper channels.


Report: corruption in Sarawak led to widespread deforestation, violations of indigenous rights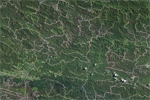 (03/10/2011) At the end of this month it will be 30 years since Abdul Taib Mahmud came to power in the Malaysian state of Sarawak. Environmentalists are using the occasion, along with new revelations, to highlight corruption and nepotism they say have characterized his regime. Chief Minister Taib and his decades-long administration are no strangers to such allegations, but a new report from the indigenous-rights group Bruno Manser Fund (BMF)—amid criticism from independent media sources, such as Sarawak Report and Radio Free Sarawak—are adding fuel to the fire. Most recently, the report describes in great detail how the tropical timber trade in Sarawak has undercut indigenous groups while toppling some of the world's greatest rainforests, all at the expense of the Sarawak people.


From Cambodia to California: the world's top 10 most threatened forests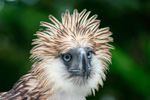 (02/02/2011) Growing populations, expanding agriculture, commodities such as palm oil and paper, logging, urban sprawl, mining, and other human impacts have pushed many of the world's great forests to the brink. Yet scientists, environmentalists, and even some policymakers increasingly warn that forests are worth more standing than felled. They argue that by safeguarding vulnerable biodiversity, sequestering carbon, controlling erosion, and providing fresh water, forests provide services to humanity, not to mention the unquantifiable importance of having wild places in an increasingly human-modified world. Still, the decline of the world's forests continues: the FAO estimating that around 10 million hectares of tropical forest are lost every year. Of course, some of these forests are more imperiled than others, and a new analysis by Conservation International (CI) has catalogued the world's 10 most threatened forests.


The $1M bed: why Madagascar's rainforests are being destroyed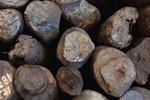 (10/26/2010) Consumer demand for rosewood furniture and musical instruments is driving illegal logging in Madagascar's national parks, endangering wildlife and undermining local community livelihoods, according to a new report from the Environmental Investigation Agency (EIA) and Global Witness. The report, based on more than a year of investigations, shows that Madagascar's valuable hardwoods—including ebony, pallisander, and rosewood—are being illegally harvested from rainforest parks and trafficked to Asia, Europe, and the United States. The vast majority of timber however ends up in China, where it is converted into luxury furniture.


Foreign corporations devastating Papua New Guinea rainforests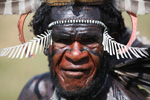 (10/21/2010) A letter in Nature from seven top scientists warns that Papua New Guinea's accessible forest will be lost or heavily logged in just ten to twenty years if swift action isn't taken. A potent mix of poor governance, corruption, and corporate disregard is leading to the rapid loss of Papua New Guinea's much-heralded rainforests, home to a vast array of species found no-where else in the world. "Papua New Guinea has some of the world's most biologically and culturally rich forests, and they're vanishing before our eyes," author William Laurance of James Cook University in Cairns, Australia, said in a statement.


The ultimate bike trip: the Amazon rainforest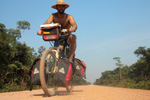 (10/17/2010) Like all commercial roads through rainforests, the 5,300 kilometer long Rodovia Transamazonica (in English, the Trans-Amazonia), brought two things: people and environmental destruction. Opening once-remote areas of the Amazon to both legal and illegal development, farmers, loggers, and miners cut swathes into the forest now easily visible from satellite. But the road has also brought little prosperity: many who live there are far from infrastructure and eek out an impoverished existence in a harsh lonely wilderness. This is not a place even the most adventurous travelers go, yet Doug Gunzelmann not only traveled the entirety of the Transamazonica in 2009, he cycled it. A self-described adventurer, Gunzelmann chose to bike the Transamazonica as a way to test his endurance on a road which only a few before have completed. But Gunzelmann wasn't just out for adrenaline-rushes, he was also deeply interested in the environmental issues related to the Transamazonica. What he found was a story without villains, but only humans—and the Amazon itself—trying to survive in a complex, confusing world.


The Nestlé example: how responsible companies could end deforestation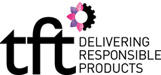 (10/06/2010) The NGO, The Forest Trust (TFT), made international headlines this year after food giant Nestlé chose them to monitor their sustainability efforts. Nestlé's move followed a Greenpeace campaign that blew-up into a blistering free-for-all on social media sites. For months Nestle was dogged online not just for sourcing palm oil connected to deforestation in Southeast Asia—the focus of Greenpeace's campaign—but for a litany of perceived social and environmental abuses and Nestlé's reactions, which veered from draconian to clumsy to stonily silent. The announcement on May 17th that Nestlé was bending to demands to rid its products of deforestation quickly quelled the storm. Behind the scenes, Nestlé and TFT had been meeting for a number of weeks before the partnership was made official. But can TFT ensure consumers that Nestlé is truly moving forward on cutting deforestation from all of its products?


Unsure of domestic wood origin, some Brazilian furniture makers begin importing U.S. timber

(10/04/2010) Export-oriented Brazilian furniture manufacturers are importing certified timber from the United States rather than using wood of questionable origin produced domestically, reports the International Tropical Timber Organization (ITTO) in its bimonthly update.


Chinese traders fear new import restrictions on illegal timber

(09/02/2010) The China Timber and Wood Products Circulation Association (CTWPCA) is seeking to establish a body to help importers navigate new environmental regulations in the United States and Europe that restrict trade in illegally logged timber, reports the International Tropical Timber Organization (ITTO).


Hunting threatens the other Amazon: where harpy eagles are common and jaguars easy to spot, an interview with Paul Rosolie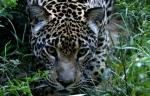 (08/05/2010) If you have been fortunate enough to visit the Amazon or any other great rainforest, you've probably been wowed by the multitude and diversity of life. However, you also likely quickly realized that the deep jungle is not quite what you may have imagined when you were a child: you don't watch as jaguars wrestle with giant anteaters or anacondas circle prey. Instead life in the Amazon is small: insects, birds, frogs. Even biologists will tell you that you can spend years in the Amazon and never see a single jaguar. Yet rainforest guide and modern day explorer Paul Rosolie says there is another Amazon, one so pristine and with such wild abundance that it seems impossible to imagine if not for Rosolie's stories, photos, and soon videos. This is an Amazon where the big animals—jaguars, tapir, anaconda, giant anteaters, and harpy eagles—are not only abundant but visible. Free from human impact and overhunting, these remote places—off the beaten path of tourists—are growing ever smaller and, according to Rosolie, are in danger of disappearing forever.


Timber barons linked to illegal logging in Indonesian New Guinea

(08/05/2010) Timber barons are illegally exploiting Indonesia's increasingly threatened lowland rainforests on the island of New Guinea for merbau wood, found an undercover investigation conducted by the Environmental Investigation Agency (EIA) and its Indonesian partner Telapak.


Reforestation of rainforests sequesters more carbon than plantations

(08/03/2010) A new study in Ecological Management & Restoration has found that reforesting rainforest captures more carbon than monoculture plantation and even mixed species plantations. The research tested three projects in north-eastern Australia: a rainforest reforesting project using a variety of native trees, a mixed species plantation, and a monoculture plantation of conifers.


If Madagascar's biodiversity is to be saved, international community must step up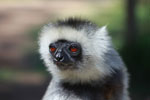 (07/27/2010) The international community's boycott of environmental aid to Madagascar is imperiling the island's unique and endangered wildlife, according to a new report commissioned by the US Agency for International Development's (USAID) Bureau of Africa. International aid to the desperately poor nation slowed to a trickle after a government coup last year, including a halt on environmental funding from the US government. Since then the island has experienced an environmental crisis: illegal loggers and traders began decimating protected areas, and the wildlife trade, including hunting endangered lemurs for bushmeat, took off.


Illegal logging declining worldwide, but still 'major problem'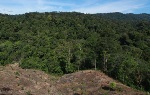 (07/15/2010) A new report by the Chatham House finds that illegal logging in tropical forest nation is primarily on the decline, providing evidence that new laws and international efforts on the issue are having a positive impact. According to the report, the total global production of illegal timber has fallen by 22 percent since 2002. Yet the report also finds that nations—both producers and consumers—have a long way to go before illegal logging is an issue of the past.


Conservation photography: on shooting and saving the world's largest temperate rainforest, an interview with Amy Gulick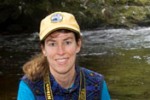 (07/11/2010) Most of the US's large ecosystems are but shadows of their former selves. The old-growth deciduous forests that once covered nearly all of the east and mid-west continental US are gone, reduced to a few fragmented patches that are still being lost. The tall grassy plains that once stretched further than any eye could see have been almost wholly replaced by agriculture and increasing suburbs. Habitats, from deserts to western forests, are largely carved by roads and under heavy impact from resource exploitation to invasive species. Coastal marine systems, once super abundant, have partially collapsed in many places due to overfishing, as well as pollution and development. Despite this, there are still places in the US where the 'wild' in wilderness remains largely true, and one of those is the Tongass temperate rainforest of Southeast Alaska.


Violence a part of the illegal timber trade, says kidnapped activist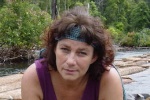 (07/07/2010) The European parliament made a historical move today when it voted overwhelmingly to ban illegal timber from its markets. For activists worldwide the ban on illegal timber in the EU is a reason to celebrate, but for one activist, Faith Doherty of the Environmental Investigation Agency (EIA), the move has special resonance. In early 2000, Doherty and an Indonesian colleague were kidnapped, beaten, and threatened with a gun by illegal loggers in Indonesian Borneo.


EU set to ban illegal timber by 2012

(06/17/2010) In two years the EU will begin a ban on importing illegal timber products, reports the BBC. The ban will require companies to have proof that their products do not come from illegally logged sources.


A total ban on primary forest logging needed to save the world, an interview with activist Glen Barry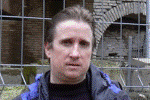 (06/02/2010) Radical, controversial, ahead-of-his-time, brilliant, or extremist: call Dr. Glen Barry, the head of Ecological Internet, what you will, but there is no question that his environmental advocacy group has achieved major successes in the past years, even if many of these are below the radar of big conservation groups and mainstream media. "We tend to be a little different than many organizations in that we do take a deep ecology, or biocentric approach," Barry says of the organization he heads. "[Ecological Internet] is very, very concerned about the state of the planet. It is my analysis that we have passed the carrying capacity of the Earth, that in several matters we have crossed different ecosystem tipping points or are near doing so. And we really act with more urgency, and more ecological science, than I think the average campaign organization."


Cameroon agrees to cut illegal wood out of its supply chain

(05/10/2010) One of Africa's largest exporters of tropical hardwoods, Cameroon, has announced today a trade agreement with the European Union (EU) to rid all illegal wood from its supply chain to the EU and worldwide. Cameroon signed a legally-binding Voluntary Partnership Agreement (VPA) that will cover all wood products produced in Cameroon.


US Eastern forests suffer "substantial" decline: 3.7 million hectares gone

(04/07/2010) The United States' Eastern forests have suffered a "substantial and sustained net loss" over the past few decades, according to a detailed study appearing in BioScience. From 1973 to 2000, Eastern have declined by 4.1 percent or 3.7 million hectares. Deforestation occurred in all Eastern regions, but the loss was most concentrated in the southeastern plains.


Brazilian beef giants agree to moratorium on Amazon deforestation

(10/07/2009) Four of the world's largest cattle producers and traders have agreed to a moratorium on buying cattle from newly deforested areas in the Amazon rainforest, reports Greenpeace.


Independent review finds logging company has abused rights of indigenous Penan in Borneo


(09/15/2009) An independent review of Interhill Logging found that the Sarawak logging company has regularly violated forest laws and abused the rights of the indigenous Penan peoples. The review, conducted by French tourism giant ACCOR, found that Interhill Logging had not received free, prior, and informed consent from the local Penan people for its logging operations; the logging being done by Interhill "is very definitely not sustainable"; the company is not fully compiling with Sarawak's Natural Resources and Environment Board; and Interhill is providing no long-term benefits to the Penan peoples.


Concerns over deforestation may drive new approach to cattle ranching in the Amazon


(09/08/2009) While you're browsing the mall for running shoes, the Amazon rainforest is probably the farthest thing from your mind. Perhaps it shouldn't be. The globalization of commodity supply chains has created links between consumer products and distant ecosystems like the Amazon. Shoes sold in downtown Manhattan may have been assembled in Vietnam using leather supplied from a Brazilian processor that subcontracted to a rancher in the Amazon. But while demand for these products is currently driving environmental degradation, this connection may also hold the key to slowing the destruction of Earth's largest rainforest.


Photos reveal illegal logging near uncontacted natives in Peru

(08/17/2009) Ariel photos show proof of illegal logging for mahogany occurring in a Peruvian reserve set aside for uncontacted natives. The photos, taken by Chris Fagan from Round River Conservation Studies, show logging camps set-up inside the Murunahua Reserve, meant to protect the uncontacted indigenous group, known as the Murunahua Indians, in the Peruvian Amazon.


A Tasmanian tragedy? : How the forestry industry has torn an island apart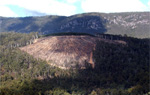 (07/02/2009) This is by no means a new battle: in fact, Tasmanian industrial foresters and environmentalists have been fighting over the issue of clearcutting the island's forests for decades. The battle—some would probably prefer 'war'—is over nothing less than the future of Tasmania. Some Tasmanians see the rich forests that surround them in terms of income, dollars and cents; they see money literally growing on trees, or more appropriately growing on monoculture plantations and government owned native forests. They see the wilderness of Tasmania as an exploitative resource.


Carbon credits for forest conservation concept faces challenges

(11/27/2007) While environmentalists, scientists, development exports, and policymakers across the political spectrum are ethusiastic about the idea of offsetting carbon emissions by preventing deforestation (a concept known as "avoided deforestation" or Reduced Emissions from Deforestation and Degradation (REDD)), the concept still faces many challenges, especially in implementation.


Indonesia will need 7 years to stop illegal logging

(11/16/2007) Indonesia will take seven years to stop illegal logging and deforestation, said the country's minister of forestry.


7-year old nature guide becomes Belize environmental hero as adult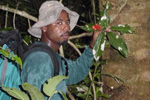 (11/16/2007) Each year hundreds of thousands of nature-oriented tourists visit Belize to see the Central American country's spectacular coral reefs, biodiverse rainforests, and ancient Mayan ruins. However few visitors realize that Belize's natural resources are at risk. Timber and oil extraction, agricultural encroachment, coastal development, pollution and unrestrained tourism are all increasing threats to Belizean ecosystems. Unless something is done to address these concerns, within a generation these pressures could present considerable problems for Belize. Dr. Colin Young, head of the environmental science program at Galen University in Belize, says that while he is greatly concerned about these issues, there is still time to ensure healthy forests and reefs in Belize.


Law enforcement key to saving Borneo's rainforests



(11/13/2007) In an interview with mongabay.com, Dr. Rhett Harrison, a Smithsonian Tropical Research Institute (STRI) associate researcher and Secretary for the Asia-Pacific Chapter of ATBC, says that law enforcement could be the key to safeguarding biodiversity contained in Borneo's lowland parks. Harrison says there may be opportunities for conservationists to work with oil palm to developers to ensure that existing forests are not converted for plantations and that palm oil can be produced in a sustainable manner. He also adds that carbon offsets may eventually offer a means to fund conservation and sustainable development efforts in areas that still have standing forest.


Subtle threats could ruin the Amazon rainforest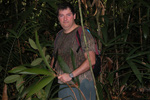 (11/07/2007) While the mention of Amazon destruction usually conjures up images of vast stretches of felled and burned rainforest trees, cattle ranches, and vast soybean farms, some of the biggest threats to the Amazon rainforest are barely perceptible from above. Selective logging -- which opens up the forest canopy and allows winds and sunlight to dry leaf litter on the forest floor -- and 6-inch high "surface" fires are turning parts of the Amazon into a tinderbox, putting the world's largest rainforest at risk of ever-more severe forest fires. At the same time, market-driven hunting is impoverishing some areas of seed dispersers and predators, making it more difficult for forests to recover. Climate change -- an its forecast impacts on the Amazon basin -- further looms large over the horizon.


WSJ inquiry pushes FSC to cancel logging certification in endangered forest

(10/30/2007) An inquiry by The Wall Street Journal prompted the Forest Stewardship Council (FSC), an environmental body that runs a widely accepted "green" labeling system for forestry products, to revoke certification for a Singapore-based Asia Pulp & Paper Co. (APP) project on the Indonesian island of Sumatra.


Avoided deforestation beats timber, palm oil, in tax revenue for Indonesia

(10/29/2007) Indonesia could more than double its tax revenue by protecting forests and selling the resulting carbon emission credits instead of timber and palm oil, a University of Michigan researcher told Bloomberg.


Uganda cancels controversial rainforest logging plan

(10/18/2007) Uganda's government abandoned a controversial plan to grant protected rainforest land to a sugar company, reports Reuters.


Congo pygmies to meet World Bank President Zoellick over forest destruction

(10/17/2007) A delegation of 'Pygmies' from Democratic Republic of Congo are visiting Washington this week to discuss World Bank-sanctioned logging of their rainforest home. The 'Pygmies' are scheduled to meet with bank President Robert Zoellick, according to the Rainforest Foundation, a lobby group that sponsored the trip.


South American development plan could destroy the Amazon

(10/04/2007) A plan to link South America's economies through a series of infrastructure projects, could destroy much of the Amazon rainforest, warns a new study by conservationists.


Peru's deforestation rate surged in 2005

(08/30/2007) Peru's deforestation rates surged in 2005, according to new analysis published in the journal Science.


Land reform agency sanctions logging in Amazon rainforest park

(08/21/2007) Under the guise of a sustainable development scheme, a Brazilian land agency has granted large tracts of Amazon rainforest to colonists who quickly resold the forest to loggers, alleges a new report from Greenpeace. Some of the concessions were in the Amazon National Park, a national park.


Experts: parks effectively protect rainforest in Peru

(08/09/2007) High-resolution satellite monitoring of the Amazon rainforest in Peru shows that land-use and conservation policies have had a measurable impact on deforestation rates. The research is published in the August 9, 2007, on-line edition of Science Express.


Rare pygmy elephants endangered by logging in Borneo

(08/08/2007) Pygmy elephants are increasingly threatened by logging and forest conversion for agriculture in their native Borneo, reports a new satellite tracking study by WWF.


Is peat swamp worth more than palm oil plantations?

(07/16/2007) Could peat swamp be worth more intact for their carbon value than palm oil plantations for their oil? Quick analysis suggests yes, though binding limits on emissions will be needed to trigger the largest ever flow of money from the industrialized world to developing countries. At stake: the bulk of the world's biodiversity.


NASA images show expansion of logging in Congo rainforest

(07/15/2007) New high resolution images of logging roads in the Congo region of Africa are helping researchers understand the expansion of industrial logging in Central Africa.


China's paper recycling industry can help shield forests from destruction

(07/15/2007) China's massive paper recycling capacity is helping shield global forests worldwide from destruction by supporting an international market for wastepaper as an alternative to pulpwood, says a new report released by Forest Trends, an international forestry organization. Nevertheless, wastepaper alone is not enough to meet demand from China's growing paper industry.


China calls for sustainable logging by Chinese firms overseas

(07/11/2007) China unveiled a draft sustainable forestry handbook for Chinese companies operating overseas. The move comes as the country faces increasing criticism from environmentalists who say China's booming demand for timber and other materials is destroying the world's tropical forests.


Poverty and corruption reduce effectiveness of rainforest parks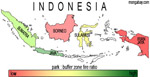 (07/09/2007) Poverty and corruption are linked to higher incidence of fire in tropical forest reserves, reports a new study published in the journal Ecological Applications. Poor, corrupt countries -- like Cambodia, Guatemala, Paraguay, and Sierra Leone -- have the least effective parks when measured in terms of the incidence of fire relative to surrounding "buffer" areas. The findings have significant implications for rainforest conservation efforts.


Environmentalists winning fight against illegal ramin timber trade

(07/08/2007) A global crackdown on the illegal ramin timber trade appears to be working, reports a Japanese environmental group.


Home improvement giant bans illegal wood products

(07/08/2007) B&Q, the third largest retailer of home improvement materials, announced that within three years, all Brazilian wood products sold in China would come from certified sources. B&Q has 60 stores in China.


Norway bans tropical timber

(07/02/2007) Concerned about rising deforestation rates, Norway has banned the use of tropical timber in all public buildings, reports the Rainforest Foundation Norway.


98% of orangutan habitat gone in next 15 years



(06/11/2007) Indonesia is losing more than 2.1 million hectares (5.2 million acres) of forest a year to illegal loggers, states a new report from the U.N. Environment Program (UNEP). The report, which estimates the value of illicit timbering at $4 billion annually, warns that 98 percent of Indonesia's lowland forests will be gone by 2022, putting species like the orangutan at risk of extinction in the wild. The report, Last stand of the Orang-utan: State of Emergency, was released Monday at the Convention on International Trade in Endangered Species meeting in The Hague.


Chinese demand drives global deforestation

(06/10/2007) From outside, Cameroon's Ngambe-Tikar forest looks like a compact, tangled mass of healthy emerald green foliage. But tracks between the towering tropical hardwood trees open up into car park-sized clearings littered with logs as long as buses. Forestry officers say the reserve is under attack from unscrupulous commercial loggers who work outside authorized zones and do not respect size limits in their quest for maximum financial returns.


Logging roads rapidly expanding in Congo rainforest

(06/07/2007) Logging roads are rapidly expanding in the Congo rainforest, report researchers who have constructed the first satellite-based maps of road construction in Central Africa. The authors say the work will help conservation agencies, governments, and scientists better understand how the expansion of logging is impacting the forest, its inhabitants, and global climate.


Can cattle ranchers and soy farmers save the Amazon?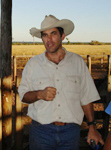 (06/06/2007) John Cain Carter, a Texas rancher who moved to the heart of the Amazon 11 years ago and founded what is perhaps the most innovative organization working in the Amazon, Alianca da Terra, believes the only way to save the Amazon is through the market. Carter says that by giving producers incentives to reduce their impact on the forest, the market can succeed where conservation efforts have failed. What is most remarkable about Alianca's system is that it has the potential to be applied to any commodity anywhere in the world. That means palm oil in Borneo could be certified just as easily as sugar cane in Brazil or sheep in New Zealand. By addressing the supply chain, tracing agricultural products back to the specific fields where they were produced, the system offers perhaps the best market-based solution to combating deforestation. Combining these approaches with large-scale land conservation and scientific research offers what may be the best hope for saving the Amazon.



Page 1 | Page 2 | Page 3