News articles on thailand

---
Mongabay.com news articles on thailand in blog format. Updated regularly.





Striking new gecko discovered in Thailand


(12/09/2014) A research team based in western Thailand has discovered a new gecko species in the Kanchanaburi Province, a region renowned for its number of species found nowhere else in the world. A recent publication describes the Sai Yok bent-toed gecko (Cyrtodactylus saiyok), the sixth reptile species endemic to the region known to science.


'Guns kill trees too': overhunting raises extinction threat for trees


(11/12/2014) A new paper confirms what ecologists have long feared: hunting birds and mammals drastically raises the risk of extinction for tropical trees. Following the long-lifespan of a single canopy tree, Miliusa horsfieldii, researchers discovered that overhunting of animals could increase the chances of extinction for the species fourteen times over a century, from 0.5 percent to seven percent.


Saving Asia's other endangered cats (photos)


(10/21/2014) It's no secret that when it comes to the wild cats of Asia—and, really, cats in general—tigers get all the press. In fact, tigers—down to an estimated 3,200 individuals—arguably dominate conservation across Asia. But as magnificent, grand, and endangered as the tigers are, there are a number of other felines in the region that are much less studied—and may be just as imperiled.


A weed by any other name: remnant shrubs and trees play vital role in regenerating forests


(09/29/2014) Tropical forest restoration projects are exciting research sites for scientists studying factors that affect ecosystem recovery. Here, scientists are trying to understand plant community succession, i.e. the process of recovery after cleared lands are abandoned and allowed to regrow naturally. One of the most important components of this recovery process is seed dispersal, since seeds from nearby forests allow a deforested habitat to become populated again by native plants and trees.


'A global tragedy' in the making? Thailand plans highway expansion through World Heritage Site


(08/29/2014) Dong Phayayen Khao Yai Forest Complex (DPKY-FC) is the largest tract of surviving forest in central Thailand, renowned for its biodiversity. Now, the Thai government is planning major expansions to a road that bisects the complex – which scientists say will bar animal movement throughout their natural ranges, result in higher rates of road kill, and give hunters and loggers increased access to the forest.


Unreal Thailand: stunning wildlife photographed in flooded Khlong Saeng Wildlife Sanctuary


(08/13/2014) If someone told you there was a place where 200 million year old coral reefs had erupted from beneath the sea and were now draped in the oldest rain forest in the world, a place where marbled cats and clouded leopards prowl the sharp crags and their dark caves in search of dead bats and small prey, would you believe them?


Price of ivory triples in China

(07/07/2014) In the last four years the price of ivory in China has tripled, according to new research from Save the Elephants. The news has worrying implications for governments and conservationists struggling to save elephants in Africa amidst a poaching epidemic, which has seen tens-of-thousands of elephants butchered for their tusks across the continent annually


Chinese luxury furniture linked to murder, near extinction


(05/12/2014) Intricately carved, meticulously designed, and costing hundreds of thousands of dollars: this is "hongmu," or Chinese luxury furniture reflecting the elite styles of the Ming and Qing dynasties. But while the red-colored furniture may be aesthetically beautiful, it comes with a blood price.


The Harry Potter wasp: public votes to name new species after soul-sucking ghouls


(05/05/2014) Whether a die-hard Harry Potter fan or not, you probably know what dementors are. They were the guards of Azkaban —dark hooded evil beings that sucked the soul out of their victims, leaving them alive but 'empty-shelled.' These fictional creatures now share their name with a new species of cockroach wasp, insects that turn cockroaches into zombies.


Asia's most precious wood is soaked in blood


(11/21/2013) Deep in the tropical forests of Southeast Asia grows a rare and beautiful tree whose wood is so highly prized that men will kill to possess it. Wild rosewood, famous since antiquity in China and Japan for its unique, blood-hued luster and intricate grain, was once only used for the finest religious statues and princely ornaments. Now, China's nouveau riche lust for decorative baubles and furniture made of rosewood as a sign of status leading to a massive surge in demand for this precious timber that shows no signs of abating. In just a few short years the price has skyrocketed from just a hundred dollars a cubic meter to over $50,000 today.


'Ecological Armageddon': mammals vanish entirely from forest fragments after 25 years


(09/26/2013) As tropical forests worldwide are increasingly cut into smaller and smaller fragments, mammal extinctions may not be far behind, according to a new study in Science. Tracking native smalls mammals in Chiew Larn Reservoir, Thailand for over 25 years, scientists found a stunning and rapid decline in mammal populations, until most forests were almost completely emptied of native mammals.


Rihanna poses with endangered primate stolen from the wild


(09/23/2013) On Friday R&B singer, Rihanna, posed in Thailand with a slow loris, an endangered primate that is often illegally touted on the streets of Southeast Asia by pet dealers. The picture, which the celebrity shared on instagram, went viral, and over the weekend Thai police arrested two men—one 20 and one 16—who allegedly provided the slow loris to the Rihanna for the impromptu photo.


African militias trading elephant ivory for weapons


(06/05/2013) The Lord's Resistance Army (LRA) is using lucrative elephant poaching for ivory to fund its activities, according to a report published on Tuesday. Eyewitness accounts from park rangers, Lord's Resistance Army (LRA) escapees and recent senior defectors report that the fugitive warlord Joseph Kony, who is wanted by the international criminal court for war crimes and crimes against humanity, ordered African forest elephants to be killed in Garamba national park in the Democratic Republic of Congo (DRC) and the tusks sent to him.


Three new species of carnivorous snails discovered in endangered habitat in Thailand (photos)


(05/23/2013) Scientists from Chulalongkorn University, Bangkok and the Natural History Museum, London recently discovered three new species of carnivorous snails in northern Thailand. However, the celebration of these discoveries is tainted by the fact that the new snails are already threatened with extinction due to the destruction of their limestone habitat.


Mekong region has lost a third of its forests in 30 years, may lose another third by 2030

(05/03/2013) The Greater Mekong region of Cambodia, Laos, Myanmar (Burma), Thailand and Vietnam will lose a third of its remaining forest cover by 2030 unless regional governments improve management of natural resources and transition toward a greener growth model, warns a new report issued by WWF.


The river of plenty: uncovering the secrets of the amazing Mekong


(04/23/2013) Home to giant catfish and stingrays, feeding over 60 million people, and with the largest abundance of freshwater fish in the world, the Mekong River, and its numerous tributaries, brings food, culture, and life to much of Southeast Asia. Despite this, little is known about the biodiversity and ecosystems of the Mekong, which is second only to the Amazon in terms of freshwater biodiversity. Meanwhile, the river is facing an existential crisis in the form of 77 proposed dams, while population growth, pollution, and development further imperil this understudied, but vast, ecosystem.


Market figures out that geckos don't cure AIDS, but killing continues

(04/12/2013) Millions of tokay geckos continue to be traded for traditional medicine, despite waning belief that the colorful lizards are a cure for AIDS, reports a new study from TRAFFIC.


Elephant woes: conservationists mixed on elephant actions at CITES


(03/14/2013) Conservationists couldn't agree if the glass was half-full or half-empty on action to protect elephants at the Convention on International Trade in Endangered Species (CITES) in Bangkok, Thailand. Elephants, especially in Africa, have faced a massive rise in poaching over the last decade with tens-of-thousands shot dead every year. Forests elephants in central Africa have been especially targeted: new research estimates that an astounding 60 percent of the world's forest elephants have been slaughtered for their tusks in the last ten years alone. While conservationists had hopes that CITES would move aggressively against elephant poaching, the results were a decidedly mixed-bag.


Dozens of tropical trees awarded new protections at CITES

(03/12/2013) Numerous species of rosewood and ebony from Madagascar, Latin America, and Southeast Asia were granted protection today at the Convention on International Trade in Endangered Species (CITES) in Bangkok, Thailand. The ruling comes one day after CITES granted the first protections ever to sharks and manta rays.


Prayers for dying elephants: Buddhists hold prayer ceremony for elephants decimated by poachers


(03/11/2013) Buddhist leaders prayed for slaughtered African elephants in Bangkok, Thailand last week, reports WWF. During a special merit-making ceremony, often reserved for the recently deceased, Buddhist monks, abbots, and leaders prayed for the tens-of-thousands of elephants that have been killed for their ivory tusks. Bangkok is currently hosting an international meeting of the Convention on International Trade in Endangered Species (CITES), where the elephant crisis is being discussed.


What happened to the elephants of Bouba Ndjida? [warning: graphic photos]


(03/07/2013) A new report released by the Wildlife Conservation Society says that poachers have killed a staggering 62 percent of Africa's forest elephants in the last decade. The insatiable demand for elephant ivory hails mainly from China and Thailand, which is ironically hosting this year's CITES (CoP16) meeting. The meeting will continue until March 13 2013. The study is based on a survey of five elephant range states including Cameroon. Cameroon is the home of Bouba Ndjida National Park, where the dizzying massacre of 650 elephants occurred last year.


Thailand's Prime Minister commits to ending ivory trade


(03/04/2013) Yesterday, Thailand's Prime Minister, Yingluck Shinawatra, committed to ending the ivory trade in her country. Her announcement came during the opening of the Convention on the International Trade in Endangered Species of Fauna and Flora (CITES) in Bangkok, which seeks to regulate trade in biodiversity across borders. Wildlife groups say that Thailand's legal trade in domestic ivory—international ivory is illegal of course—has created an easy opening for smugglers from abroad. Currently the ivory trade in Thailand is estimated to be second only to that of China.


Landmines, chains, and hope: the elephants of Thailand


(01/15/2013) Few animals draw more compassion and awe from people than elephants. Highly intelligent, deeply social, and touchingly sensitive, elephants have much in common with human beings, despite their size and shape. Yet elephants around the world are still often abused and mis-treated, whether to entertain tourists or as victims of human strife. A new film, The Last Elephants in Thailand, sets out to document both the good and bad that elephants encounter in a world dominated by homo sapiens.


Pictures: 126 new species discovered in Greater Mekong region last year

(12/18/2012) Some 126 new species were described in Asia'a Mekong region last year, notes a new report published by the World Wildlife Fund (WWF).


Controversial dam gets approval in Laos

(11/07/2012) Laos has given approval to the hugely-controversial $3.5 billion Xayaburi Dam on the Mekong River, reports the BBC. The massive dam, which would provide 95 percent of its energy production to Thailand, has been criticized for anticipated impacts on the river's fish populations, on which many locals depend.


Tiger and cubs filmed near proposed dam in Thailand

(09/04/2012) A tigress and two cubs have been filmed by remote camera trap in a forest under threat by a $400 million dam in Thailand. To be built on the Mae Wong River, the dam imperils two Thai protected areas, Mae Wong National Park and Huay Kha Khaeng Wildlife Sanctuary, according to the World Wide Fund for Nature (WWF)


Mekong dam spree could create regional food crisis


(08/27/2012) Fish are a hugely important protein source for many people around the world. This is no more evident than along the lower Mekong River delta where an estimated 48 million people depend directly on the river for food and livelihoods. But now a new study in Global Environmental Change cautions that 11 planned hydroelectric dams in the region could cut vital fish populations by 16 percent while putting more strain on water and land resources.


Pictures of the day: pangolins saved in Thailand from poachers

(08/06/2012) Earlier this summer, 110 Sunda pangolins (Manis javanica) were rescued by Thai customs officials from poachers in a pickup truck. While the driver of the vehicle escaped, a passenger was arrested, but released after paying a fine of $75,000, reports the NGO FREELAND Foundation.


Climate change increased the probability of Texas drought, African famine, and other extreme weather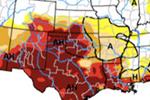 (07/11/2012) Climate change is here and its increasing the chances for crazy weather, according to scientists. A prestigious group of climatologists have released a landmark report that makes the dramatic point that climate change is impacting our weather systems—and in turn our food crops, our economies, and even our lives—here-and-now. The new report in the American Meteorological Society is first of what is intended to be an annual offering that will attempt to tease out the connections between climate change and individual extreme weather events, such as heatwaves, droughts and floods.


Blood rosewood: Thailand and Cambodia team up to tackle illegal logging crisis and save lives

(04/11/2012) Cambodian and Thai officials have agreed to work together to combat illegal logging of rosewood and resulting violence between Cambodian loggers and Thai rangers, reports MCOT online news. Officials with both nations met on Tuesday and spent three hours discussing the issue.


UN: wild teak forests declining

(03/28/2012) Wild teak forests continue to decline, threatening genetic diversity, while commercial planted teak forests are on the rise, according to a new assessment by the Food and Agriculture Organization (FAO). Overall, teak forests have declined by 1.3 percent, or 385,000 hectares, worldwide from 1992 to 2010. Teak (Tectona grandis) is used for a variety of commercial purposes, including outdoor furniture and flooring.


"Strong evidence" linking extreme heatwaves, floods, and droughts to climate change

(03/28/2012) As North America recovers from what noted meteorologist Jeff Masters has called "the most incredible spring heatwave in U.S. and Canadian recorded history," a new paper argues that climate change is playing an important role in a world that appears increasingly pummeled by extreme weather. Published in Nature Climate Change, the paper surveys recent studies of climate change and extreme weather and finds "strong evidence" of a link between a warming world and the frequency and intensity of droughts, floods, and heatwaves—such as the one that turned winter into summer in the U.S.


Thai king: punish corrupt officials who allowed logging

(02/27/2012) Thailand's King Bhumibol Adulyadej urged the Thai government to punish officials who allowed illegal logging which he blamed for worsening floods last year that left more than 1,000 people dead.


NGO: Thailand must list rosewood under CITES

(02/16/2012) In order to save its remaining forests, Thailand must list rosewood under CITES (the Convention on International Trade in Endangered Species) this year, according to a new report from the Environmental Investigation Agency (EIA). Illegal logging and smuggling of rosewood is being driven by increasing demand in China for rosewood, which is used to produce high-end luxury furniture known as "Hongmu."


Forgotten species: the wild jungle cattle called banteng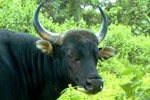 (01/31/2012) The word "cattle," for most of us, is the antithesis of exotic; it's familiar like a family member one's happy enough to ignore, but doesn't really mind having around. Think for a moment of the names: cattle, cow, bovine...likely they make many of us think more of the animals' byproducts than the creatures themselves—i.e. milk, butter, ice cream or steak—as if they were an automated food factory and not living beings. But if we expand our minds a bit further, "cattle" may bring up thoughts of cowboys, Texas, herds pounding the dust, or merely grazing dully in the pasture. But none of these titles, no matter how far we pursue them, conjure up images of steamy tropical rainforest or gravely imperiled species. A cow may be beautiful in its own domesticated sort-of-way, but there is nothing wild in it, nothing enchanting. However like most generalizations, this idea of cattle falls to pieces when one encounters, whether in literature or life, the banteng.


Earth systems disruption: Does 2011 indicate the "new normal" of climate chaos and conflict?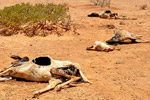 (12/21/2011) The year 2011 has presented the world with a shocking increase in irregular weather and disasters linked to climate change. Just as the 2007 "big melt" of summer arctic sea ice sent scientists and environmentalists scrambling to re-evaluate the severity of climate change, so have recent events forced major revisions and updates in climate science.


Camera trap videos capture stunning wildlife in Thailand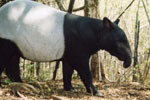 (12/20/2011) A year's worth of camera trap videos (see photos and video below) are proving that scaled-up anti-poaching efforts in Thailand's Western Forest Complex are working. Capturing rare glimpses of endangered, elusive animals—from clouded leopards (Neofelis nebulosa) to banteng (Bos javanicus), a rarely seen wild cattle—the videos highlight the conservation importance of the Western Forest Complex, which includes 17 protected areas in Thailand and Myanmar.


Photos: 208 species discovered in endangered Mekong region in 2010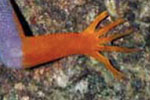 (12/14/2011) Last year researchers scoured forests, rivers, wetlands, and islands in the vanishing ecosystems of the Mekong Delta to uncover an astounding 208 new species over a twelve month period. A new report by the World Wide Fund for Nature (WWF) highlights a number of the new species—from a new snub-nosed monkey to five new meat-eating pitcher plants to a an all-female, cloning lizard—while warning that many of them may soon be gone as the Mekong Delta suffers widespread deforestation, over-hunting and poaching, massive development projects, the destruction of mangroves, pollution, climate change, and a growing population.


Climate change already worsening weird, deadly, and expensive weather

(11/02/2011) Unprecedented flooding in Thailand, torrential rains pummeling El Salvador, long-term and beyond-extreme drought in Texas, killer snowstorm in the eastern US—and that's just the last month or so. Extreme weather worldwide appears to be both increasing in frequency and intensity, and a new report from the Intergovernmental Panel on Climate Change (IPCC) connects the dots between wilder weather patterns and global climate change.


How to fight organized wildlife crime in East Asia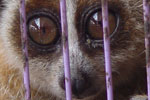 (07/27/2011) Organized criminal syndicates are wiping out some of the world's most charismatic wildlife to feed a growing appetite for animal parts in East Asia#8212;and so far governments and law enforcement are dropping the ball. This is the conclusion from a new paper in Oryx, which warns unless officials start taking wildlife crime seriously a number of important species could vanish from the Earth.


'Trophy' cell phone pictures lead to arrests of tiger poachers

(07/14/2011) Two poachers were arrested in Thailand after a cell phone they left behind in the forest provided evidence of tiger poaching, reports the Wildlife Conservation Society (WCS).


Photo: four new jewel beetles uncovered in Thailand and Indonesia

(07/10/2011) Researchers have discovered four new species of jewel beetles, one from Thailand and three from Indonesia. Jewel beetles, in the beetle family Bupretidae, are known for their iridescent colors.


Camera traps reveal no tigers, but other carnivores in Khao Yai National Park

(06/27/2011) A four-year camera trap project has revealed that Khao Yai National Park in Thailand is still home to a wide-variety of carnivore species, but tigers may be on their way out or already gone finds a new study from mongabay.com's open access journal Tropical Conservation Science. Photographing with 15 cameras the study snapped photos of 14 carnivore species in the park. However, the photographic evidence implies that predator populations have fallen in the park over the past decade due to human activities, including poaching.


Endangered Madagascar wildlife on sale in Thailand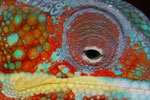 (06/19/2011) Conservation group TRAFFIC uncovered nearly 600 Madagascar reptiles and amphibians on sale in Thai markets, including endangered species and those banned for sale by the Convention on International Trade in Endangered Species of Wild Fauna and Flora (CITES). The animals, representing 24 reptiles species and 9 amphibians, are being sold for the international pet trade. "We know there is a significant ongoing illegal trade in protected species from Madagascar, mainly destined for Asia, which has been exacerbated by the current political situation in the country leading to weaker enforcement of existing laws and safeguarding of protected areas," says Richard Hughes, WWF's Representative in Madagascar.


Environment versus economy: local communities find economic benefits from living next to conservation areas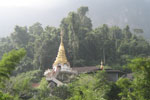 (06/12/2011) While few would question that conserving a certain percentage of land or water is good for society overall, it has long been believed that protected areas economically impoverish, rather than enrich, communities living adjacent to them. Many communities worldwide have protested against the establishment of conservation areas near them, fearing that less access and increased regulations would imperil their livelihoods. However, a surprising study overturns the common wisdom: showing that, at least in Thailand and Costa Rica, protected areas actually boost local economies and decrease poverty.


Bear bile trade, both legal and illegal, ubiquitous in Asia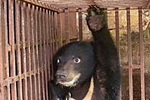 (05/16/2011) Surveying 13 nations and territories in Asia, the wildlife trade organization TRAFFIC found that the bear bile trade remains practically ubiquitous in the region. In many cases the trade, which extracts bile from captive bears' gall bladders for sale as a pharmaceutical, flouts both local and international law, including Appendix I of Convention on International Trade in Endangered Species of Wild Fauna and Flora (CITES ).


Opposition rises against Mekong dam as governments ponder decision


(04/13/2011) As the governments of Laos, Thailand, Cambodia, and Vietnam ready to meet on April 19th to decide whether or not to move forward on the Xayaburi Dam, critics of Mekong River hydroelectric project have warned that the dam will devastate freshwater biodiversity and impact the livelihoods of hundreds of thousands, if not more. Last month a coalition of 263 organizations from 51 countries released a letter in opposition of the dam's construction.


Customs officials confiscate over a thousand monitor lizards headed to China

(04/11/2011) Thai Customs officials have confiscated 1,800 Bengal monitor lizards on the border between Thailand and Malaysia, reports the AFP. Officials said the lizards were likely headed to China for consumption.


Photo: new vipers discovered in Asia's rainforests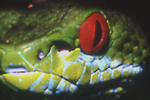 (03/30/2011) Researchers have discovered two new species of pitviper in Southeast Asia. After collecting snakes throughout the Asian tropics—Thailand, Laos, Vietnam, and Cambodia—researchers were able to parse out a more complex set of species than had been recognized. One of the new vipers has been dubbed Cryptelytrops rubeus for its ruby-colored eyes.


Rainforest information in Thai

(03/26/2011) Mongabay.com, a leading forest conservation and environmental science news web site, today announced the availability of its rainforest site for children in Thai. The site is available at world.mongabay.com/thai.


Elephants cooperate as well as chimps

(03/07/2011) A new study proves that elephants understand how sometimes two is better than one. Working with Asian elephants (Elephas maximus) at the Thai Elephant Conservation Center, researchers reconstructed a classic cooperation test that was originally developed for chimpanzees. Subjects must pull on a rope to receive a reward, such as food, however—and here's the crux—the treat is only released if two subjects cooperate by pulling on two different ropes simultaneously. The paper published in Proceedings of the National Academy of Sciences found that elephants were as capable of cooperation as chimpanzees.


From Cambodia to California: the world's top 10 most threatened forests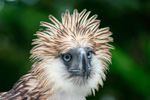 (02/02/2011) Growing populations, expanding agriculture, commodities such as palm oil and paper, logging, urban sprawl, mining, and other human impacts have pushed many of the world's great forests to the brink. Yet scientists, environmentalists, and even some policymakers increasingly warn that forests are worth more standing than felled. They argue that by safeguarding vulnerable biodiversity, sequestering carbon, controlling erosion, and providing fresh water, forests provide services to humanity, not to mention the unquantifiable importance of having wild places in an increasingly human-modified world. Still, the decline of the world's forests continues: the FAO estimating that around 10 million hectares of tropical forest are lost every year. Of course, some of these forests are more imperiled than others, and a new analysis by Conservation International (CI) has catalogued the world's 10 most threatened forests.


Authorities confiscated over 1000 tigers in past decade

(11/09/2010) Highlighting the poaching crisis facing tigers, a new report by the wildlife trade organization, TRAFFIC, found that from 2000-2010 authorities have confiscated the parts of 1,069 tiger individuals, many of them dead. The tigers, or their body parts, were confiscated from 11 of the species' 13 range countries, according to the report entitled Reduced to Skin and Bones. Yet the number only hints at the total number of tigers (Panthera tigris) vanishing in the wild due to the illegal trade in tiger parts for traditional Asian medicine and decorative items, such as skins.


Traveler caught with 200 pounds of elephant ivory in four suitcases

(09/27/2010) Customs officials found 16 pieces of cut ivory on searching a 62-year-old Malaysian man at Suvarnabhumi International Airport in Thailand in August. Recently released information shows that the traveler was carrying nearly 200 pounds (90 kilograms) of ivory in four suitcases after arriving from Addis Ababa, Ethiopia.


Photo: Live tiger cub found in check-in baggage among stuffed tiger toys

(08/27/2010) A two-month old tiger cub was found drugged and concealed among stuffed-tiger toys in a woman's luggage at Bangkok's Suvarnabhumi International Airport on Sunday, reports TRAFFIC, the wildlife trade monitoring network.


Nation's wealth does not guarantee green practices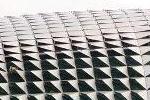 (08/11/2010) Developing countries are not the only ones that could benefit from a little environmental support. Wealthier countries may need to 'know themselves' and address these issues at home too. According to a recent study in the open access journal PLoS ONE, wealth may be the most important factor determining a country's environmental impact. The team had originally planned to study "country-level environmental performance and human health issues," lead author Corey Bradshaw, Director of Ecological Modeling and professor at the University of Adelaide, told mongabay.com. Once they began looking at the available indexes, however, they saw the need for a purely environmental analysis.


Photos: the penis-like mushroom and other top 10 new species of 2009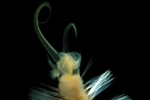 (05/23/2010) The International Institute for Species Exploration at Arizona State University has released its annual top 10 list of new species discovered last year. This time the list includes a two inch penis-like mushroom, a minnow named after Bram Stoker's world-famous horror-character, a bomb-throwing deep sea worm, a giant carnivorous plant named after TV personality and conservationist David Attenborough, and a beautifully patterned frogfish.


How hornbills keep Asian rainforests healthy and diverse, an interview with Shumpei Kitamura



(04/26/2010) Hornbills are one of Asia's most attractive birds. Large, colorful, and easier to spot than most other birds, hornbills have become iconic animals in the tropical forests of Asia. Yet, most people probably don't realize just how important hornbills are to the tropical forests they inhabit: as fruit-eaters, hornbills play a key role in dispersing the seeds of tropical trees, thereby keeping forests healthy and diverse. Yet, according to tropical ecologist and hornbill-expert Shumpei Kitamura, these beautiful forest engineers are threatened by everything from forest loss to hunting to the pet trade.


Video: rare footage of the sun bear, the world's smallest, making a nest in the canopy

(12/06/2009) Sun bear expert, Siew Te Wong, has captured rare footage of the world's smallest bear making a nest high in the canopy. The sun bear in the video is a radio-collared individual that Wong is keeping tabs on in Borneo.


Oil spill off Australia potential 'disaster' for marine wildlife

(08/30/2009) Oil is leaking from an offshore drilling rig in the Timor Sea near Australia's Northwest coast. Authorities say it will be weeks before the leak is plugged: they are awaiting the arrival of a drilling rig from Singapore to plug the leak.


World's largest bat threatened with extinction due to legal hunting


(08/25/2009) Under the current legal hunting rate scientists predict that the world's largest bat, the aptly-named large flying fox or Pteropus vampyrus, faces extinction in six to 81 years. Increasing the urgency to save the large flying fox is the vital role it plays as an ecosystem engineer (a species whose behavior can shape an ecosystem); the species maintains Southeast Asian forests by dispersing a wide variety of seeds over distances farther than most birds and other mammals.


Tropical East Asian forests under great threat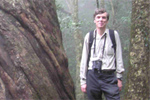 (06/02/2009) Tropical East Asia's rapid population growth and dramatic economic expansion over the past half century have taken a heavy toll on its natural resources. More than two-thirds of the region's original forest cover has been cleared or converted for agriculture and plantations, while its flora and fauna have suffered dearly from a burgeoning trade in wildlife products—several charismatic species have gone extinct as a direct consequence of human exploitation. Nevertheless tropical East Asia remains a top global priority for conservation, supporting up to a quarter of the world's terrestrial species.


Asia's conversion of forests for industrial rubber plantations hurts the environment


(05/21/2009) Policies promoting industrial rubber plantations over traditional swidden, or slash-and-burn, agriculture across Southeast Asia may carry significant environmental consequences, including loss of biodiversity, reduction of carbon stocks, pollution and degradation of local water supplies, report researchers writing in Science. Conducting field work in the Xishuangbanna prefecture of China's Yunnan province and assessing broader regional trends, Alan Ziegler of the National University of Singapore and colleagues argue that policies favoring agricultural intensification over small-scale slash-and-burn have encouraged the rapid expansion of rubber plantations across more than 500,000 hectares (1,930 square miles) of montane forest in China, Laos, Thailand, Vietnam, Cambodia, and Myanmar. Despite widespread perception among authorities that "swidden cultivation is a destructive system that leads only to forest loss and degradation", the researchers found that the transition to industrial plantations has not necessarily been a boon to the environment.


UN: Population growth rates fall to 1.1 percent in Asia-Pacific

(05/19/2009) The population growth rate in the Asia-Pacific region has dropped to 1.1 percent, according to the Statistical Yearbook for Asia and the Pacific 2008, compiled by the UN's Economic and Social Commission for Asia and the Pacific (ESCAP). The 1.1 percent growth rate is the lowest in the developing world.


Global warming to cripple Southeast Asia economically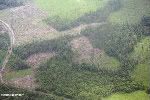 (04/28/2009) By the end of the century nations in Southeast Asia will face debilitating economic loss due to global warming, according to a new study from the Asian Development Bank. Analyzing Indonesia, Philippines, Thailand, and Vietnam the study found that they could suffer an annual loss of 6.7 percent ($230 billion dollars) in combined gross domestic product by 2100, more than double the global average which is estimated at a loss of 2.6 percent.


Dams in Laos threaten Asia's largest waterfall, critically endangered river dolphin

(03/16/2009) Eleven proposed hydroelectric projects on the Mekong River in Southeast Asia threaten migratory fish stocks, regional food security, and the livelihoods of millions of people, warns a new campaign launched by environmental groups.


Massive freshwater stingray takes 13 men to pull it ashore in Thailand

(02/27/2009) It took ninety minutes and thirteen men to reel in an astounding specimen of giant freshwater stingray on the Ban Pakong River in Thailand. At seven feet wide and weighing an estimated 580-770 pounds (265-350 kilograms), the monstrous fish is thought to be the largest freshwater fish ever caught with a rod and line, according to Fishsiam, a company that provides fishing tours in Thailand.


Photos of new species discovered in the Greater Mekong

(12/15/2008) More than 1,000 previously unknown species have been discovered in the Greater Mekong, a region comprising Cambodia, Laos, Myanmar (Burma), Thailand, Vietnam and the Yunnan Province of China, in the past decade, according to a new report from WWF.


Thailand's forests could support 2,000 tigers

(12/19/2007) Thailand's network of parks could support 2,000 tigers, reports a new study by Thailand's Department of National Park, Wildlife, and Plant conservation and the New York-based Wildlife conservation Society.


Fires burn across Burma; pollution levels rise in Thailand

(03/20/2007) Fires are raging across Myanmar (Burma) causing 'haze' pollution in neighboring Thailand, Laos, and southern China according to new satellite images release by NASA. The fires are set annually during the dry season for clearing brush and scrub for agriculture. In especially dry years the fires often spread into adjacent forest areas.


Bird species rediscovered after 139 years

(03/06/2007) A wetland bird that has been 'lost' for nearly 140 years was rediscovered at a wastewater treatment plant in Thailand according to bird conservation group BirdLife International.


Apes sing for protection

(12/25/2006) White-handed gibbons in Thailand use songs as a defense against predators according to a study by researchers at the University of St Andrews in Scotland and the Max Planck Institute in Germany.


$100 laptop for poor children ships

(11/20/2006) The first ten $100 laptops have shipped from their Taiwanese manufacturer according to a report from News Corporation. The One Laptop Per Child project (OLPC) -- the nonprofit group behind the device -- reportedly tested the laptops, which were hand-built, at the U.S. State Department last week. The laptops have been billed as a durable low-cost PC for children in developing countries. OLPC says it will begin production once it has orders for 5-10 million machines. Already the governments of Brazil, Argentina, Libya, Nigeria, Thailand, and Israel have expressed interest in the machines which have received support from Google, AMD, Brightstar, News Corporation, and Red Hat, but not Microsoft.


Why is palm oil replacing tropical rainforests?

(04/25/2006) In a word, economics, though deeper analysis of a proposal in Indonesia suggests that oil palm development might be a cover for something more lucrative: logging. Recently much has been made about the conversion of Asia's biodiverse rainforests for oil-palm cultivation. Environmental organizations have warned that by eating foods that use palm oil as an ingredient, Western consumers are directly fueling the destruction of orangutan habitat and sensitive ecosystems. So, why is it that oil-palm plantations now cover millions of hectares across Malaysia, Indonesia, and Thailand? Why has oil palm become the world's number one fruit crop, trouncing its nearest competitor, the humble banana? The answer lies in the crop's unparalleled productivity. Simply put, oil palm is the most productive oil seed in the world. A single hectare of oil palm may yield 5,000 kilograms of crude oil, or nearly 6,000 liters of crude.


646-pound catfish believed to be world's largest fish

(06/30/2005) Thai fishermen caught a 646-pound catfish believed to have been the largest freshwater fish ever recorded, a researcher said Thursday. The 8.9 foot long Mekong giant catfish was the heaviest recorded fish since Thailand started keeping records in 1981.