News articles on storms

---
Mongabay.com news articles on storms in blog format. Updated regularly.





Towards the poles: tropical cyclones on the move


(09/24/2014) If you thought your relatively northerly or southerly location sheltered you from Mother Nature's worst storms, think again. For years we have known that the tropics are expanding towards the poles. However, there is something decidedly destructive accompanying that shifting warm weather: tropical cyclones.


Invasive species worsen damage from Hawaii's storms


(08/22/2014) Damage from Hurricane Iselle, which recently battered Hawaii's Big Island, was exacerbated by invasion of non-native tree species, say experts who have studied the transformation of Hawaii's native forests. selle, which made landfall on the Big Island on August 7, was the third-strongest tropical cyclone to hit Hawaii since 1950. It caused upwards of $50 million in damage.


Will Haiyan's impact in the Philippines be worsened by deforestation?


(11/08/2013) While it's too early to assess the impact of Super Typhoon Haiyan — reportedly the strongest tropical storm ever recorded to make landfall — in the Philippines, the damage could be exacerbated by the large-scale loss of the country's forests.


Sea and storm: coastal habitats offer strongest defense


(10/11/2013) Surging storms and rising seas threaten millions of U.S. residents and billions of dollars in property along coastlines. The nation's strongest defense, according to a new study by scientists with the Natural Capital Project at the Stanford Woods Institute for the Environment, comes from natural coastal habitats.


Drastic cuts to greenhouse gases could save hundreds of U.S. cities from watery grave


(08/01/2013) More than 1,700 American cities and towns – including Boston, New York, and Miami – are at greater risk from rising sea levels than previously feared, a new study has found. By 2100, the future of at least part of these 1,700 locations will be "locked in" by greenhouse gas emissions built up in the atmosphere, the analysis published in the Proceedings of the National Academy of Sciences on Monday found.


Hurricane intensity, frequency to increase with climate change

(07/08/2013) Warmer ocean temperatures will increase the frequency and intensity of tropical cyclones, typhoons and hurricanes in "most locations" this century, concludes a new study based on simulations using six global climate models.


Featured video: How climate change is messing with the jetstream

(05/08/2013) Weather patterns around the globe are getting weirder and weirder: heat waves and record snow storms in Spring, blasts of Arctic air followed by sudden summer, record deluges and then drought.


Proposed coal plant threatens Critically Endangered Philippine cockatoo


(04/02/2013) One kilometer off the Philippine island of Palawan lies the Rasa Island Wildlife Sanctuary; here forest grows unimpeded from a coral island surrounded by mangroves and coral reefs. Although tiny, over a hundred bird species have been recorded on the island along with a major population of large flying foxes, while in the waters below swim at least 130 species of coral fish, three types of marine turtles, and that curious-looking marine mammal, dugongs. Most importantly, perhaps, the island is home to the world's largest population of Philippine cockatoos (Cacatua haematuropygia), currently listed as Critically Endangered. But, although uninhabited by people, Rasa Island may soon be altered irrevocably by human impacts.


Rate of tree die-off in Amazon higher than conventionally believed

(02/01/2013) The rate of tree mortality in the Amazon rainforest due to storm damage and drought is 9-17 percent higher than conventionally believed, reports a study published in the Proceedings of the National Academy of Sciences (PNAS).


Typhoon Bopha decimated coral reefs


(01/24/2013) When Typhoon Bopha, also known as Pablo, ran ashore on Mindanao, it was the largest tropical storm it ever hit the Philippine island. In its wake the massive superstorm left over 1,000 people were dead and 6.2 million affected with officials saying illegal logging and mining worsened the scale of the disaster. However, the Category 5 typhoon also left a trail of destruction that has been less reported: coral reefs.


Climate change already pummeling U.S. according to government report

(01/14/2013) Climate change is on the march across the U.S. according to a new draft report written by U.S. government scientists with input from 240 experts. It documents increasing and worsening extreme weather, rising sea levels, and ocean acidification among other impacts. Released Friday for public review, the report will be officially launched later this year or early in 2014.


2012 was America's warmest year on record

(01/08/2013) 2012 was the warmest year on record for the contiguous U.S. according to the National Oceanic and Atmospheric Administration (NOAA).


Lessons From Sandy: extreme weather will be the new normal

(12/21/2012) In a recent forum held at the Harvard School of Public Health four expert panelists discussed the most important lessons learned from Hurricane Sandy.


Illegal logging, mining worsened impact of Philippines' killer typhoon

(12/06/2012) According to Filipino officials, rampant illegal logging and mining were likely a part of the cause for the high casualty count from Category 5 Typhoon Bopha (Pablo), especially in the Compostela Valley where government officials had warned people to stop the illegal activities. So far, 370 people have been found dead on the island of Mindanao with another 400 missing. Waters rose so high even emergency shelters were inundated.


Hurricane Sandy pushes Haiti toward full-blown food crisis

(11/12/2012) Although Haiti avoided a direct hit by Hurricane Sandy, the tropical storm caused severe flooding across the southern part of the country decimating agricultural fields. The UN Office for the Coordination of Humanitarian Affairs now warns that 1.5 million Haitians are at risk of severe food insecurity, while 450,000 people face severe acute malnutrition, which can kill.


Facing 'critical' situation, New York Aquarium closed indefinitely

(10/31/2012) The New York Aquarium on Coney Island suffered 'serious flood damage' during Hurricane Sandy and will be closed 'indefinitely', according to the Wildlife Conservation Society (WCS), which runs the aquarium and other zoos in New York City.


New York Aquarium entirely 'underwater'

(10/30/2012) Hurricane Sandy, which brought storm surges that reached 14 feet to New York City, has put the Wildlife Conservation Society's New York Aquarium "under water," according to a statement from the organization. The aquarium is located on the Coney Island boardwalk, in the heart of an area where rescue operations are currently under way to save people stranded in their homes. There are reports that flooding has reached some people's roofs.


Hours before Hurricane Sandy hit, activists protested climate inaction in Times Square


(10/30/2012) On Sunday, as Hurricane Sandy roared towards the coast of the Eastern U.S., activists took to the streets in New York City to highlight the issue of climate change. Activists organized by 350.org unfurled a huge parachute in Times Square with the words, "End Climate Silence," a message meant to call attention to the fact that there has been almost zero mention of climate change during the presidential campaign, including not a single reference to the issue in the four presidential debates.


How climate change may be worsening Hurricane Sandy


(10/29/2012) While scientists are still debating some fundamental questions regarding hurricanes and climate change (such as: will climate change cause more or less hurricanes?), there's no debating that a monster hurricane is now imperiling the U.S. East Coast. A few connections between a warmer world and Hurricane Sandy can certainly be made, however: rising sea levels are likely to worsen storm surges; warmer waters bring more rain to increase flooding; and hotter temperatures may allow the hurricane to push both seasonal and geographic boundaries.


Over 70 percent of Americans: climate change worsening extreme weather

(10/10/2012) According to a new poll, 74 percent of Americans agree that climate change is impacting weather in the U.S., including 73 percent who agreed, strongly or somewhat, that climate change had exacerbated record high temperatures over the summer. The findings mean that a large majority of Americans agree with climatologists who in recent years have found increasingly strong evidence that climate change has both increased and worsened extreme weather events.


Great Barrier Reef loses half its coral in less than 30 years


(10/01/2012) The Great Barrier Reef has lost half of its coral cover in the last 27 years, according to a new study released today in the Proceedings of the National Academy of Sciences (PNAS). Based on over 2,000 surveys from 1985 to this year the study links the alarming loss to three impacts: tropical cyclone damage, outbreaks crown-of-thorns starfish that devour corals, and coral bleaching.


Mangroves protect coastal areas against storm damage

(09/07/2012) Mangroves reduce wave height by as much as 66 percent over 100 meters of forest providing a vital buffer against the impacts of storms, tsunamis, and hurricanes, according to a new report published by The Nature Conservancy and Wetlands International.


U.S. government raises hurricane outlook for 2012

(08/09/2012) The National Oceanic and Atmospheric Administration (NOAA) raised its estimate of the number of storms that will likely form during this year's Atlantic hurricane season.


Earth systems disruption: Does 2011 indicate the "new normal" of climate chaos and conflict?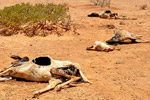 (12/21/2011) The year 2011 has presented the world with a shocking increase in irregular weather and disasters linked to climate change. Just as the 2007 "big melt" of summer arctic sea ice sent scientists and environmentalists scrambling to re-evaluate the severity of climate change, so have recent events forced major revisions and updates in climate science.


Vanishing mangroves are carbon sequestration powerhouses

(04/05/2011) Mangroves may be the world's most carbon rich forests, according to a new study in Nature Geoscience. Measuring the carbon stored in 25 mangrove forests in the Indo-Pacific region, researchers found that mangroves forests stored up to four times as much carbon as other tropical forests, including rainforests. "Mangroves have long been known as extremely productive ecosystems that cycle carbon quickly, but until now there had been no estimate of how much carbon resides in these systems. That's essential information because when land-use change occurs, much of that standing carbon stock can be released to the atmosphere," explains co-author Daniel Donato, a postdoctoral research ecologist at the Pacific Southwest Research Station in Hilo, Hawaii.


Freak floods in US predicted by 2009 climate change report

(06/16/2010) A rash of flash floods has struck the US during this spring: Rhode Island, Tennessee, Arkansas, and most recently Oklahoma have all faced devastating floods that have resulted in the loss of property and in some cases tragic deaths. While flash floods have occurred throughout US history, the number of big floods this year appears abnormal at best, but not unexpected by researchers. Climatologists warned last year that an increase in floods and severe storms is very probable as the world warms.


16 percent of mangrove species threatened with extinction

(04/11/2010) The first ever assessment of mangrove species by the IUCN Red List found 11 out of 70 mangrove species threatened with extinction, including two which were listed as Critically Endangered. Threats include coastal development, logging, agriculture, and climate change.


Healthy coral reefs produce clouds and precipitation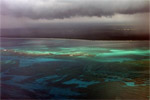 (03/03/2010) Twenty years of research has led Dr. Graham Jones of Australia's Southern Cross University to discover a startling connection between coral reefs and coastal precipitation. According to Jones, a substance produced by thriving coral reefs seed clouds leading to precipitation in a long-standing natural process that is coming under threat due to climate change.


Chinese official links extreme snowstorm to global warming

(01/05/2010) Bitter cold and snow have shut down Beijing after it received 4-8 inches (10-20 centimeters) of snow on Sunday, the largest snowfall since 1951, according to the Sydney Morning Herald. Guo Hu, the head of the Beijing Meteorological Bureau linked the storm to global climate change.


Bangladesh tops list of most vulnerable countries to climate change

(12/09/2009) According to the Global Climate Risk Index, Bangladesh is the most vulnerable nation to extreme weather events, which many scientists say are being exacerbated by climate change. From 1990 to 2008, Bangladesh has lost 8,241 lives on average every year due to natural disasters. In addition, rising sea levels also threaten millions of Bangladeshis.


Photos of 10 strongest storms of the 2000s

(09/01/2009) NASA has released a collection of satellite images showing the strongest storms of each year over the past decade.


Massive deforestation in the past decreased rainfall in Asia


(06/25/2009) Between 1700 and 1850 forest cover in India and China plummeted, falling from 40-50 percent of land area to 5-10 percent. Forests were cut for agricultural use across Southeast Asia to feed a growing population, but the changes from forests to crops had unforeseen consequences. A new study published in the Proceedings of the National Academy of Sciences links this deforestation across Southeast Asia with changes in the Asian Monsoon, including significantly decreased rainfall.


New report predicts dire consequences for every U.S. region from global warming


(06/17/2009) Government officials and scientists released a 196 page report detailing the impact of global warming on the U.S. yesterday. The study, commissioned in 2007 during the Bush Administration, found that every region of the U.S. faces large-scale consequences due to climate change, including higher temperatures, increased droughts, heavier rainfall, more severe weather, water shortages, rising sea levels, ecosystem stresses, loss of biodiversity, and economic impacts.


Tropical storms affect carbon sinks by knocking down forests

(04/27/2009) Studying nearly a hundred and fifty years of tropical storm landfalls in the United States, researchers have discovered that the storm systems have a sizable impact on forest carbon sinks due to the large-scale destruction of trees.


Mangroves save lives by softening cyclone's blow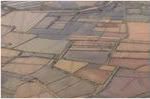 (04/15/2009) In 1999 a super cyclone struck the eastern coast of India, leaving 10,000 people dead. At the time the Orissa cyclone, named after the Indian state which it battered, was the deadliest storm in India in over a quarter century. However, according to a new study published in The Proceedings of the National Academy of Sciences the death toll would have been significantly higher if the mangrove forests buffeting the Indian villagers from the sea had not softened the cyclone's blow.


Revolutionary new theory overturns modern meteorology with claim that forests move rain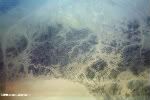 (04/01/2009) Two Russian scientists, Victor Gorshkov and Anastassia Makarieva of the St. Petersburg Nuclear Physics, have published a revolutionary theory that turns modern meteorology on its head, positing that forests—and their capacity for condensation—are actually the main driver of winds rather than temperature. While this model has widespread implications for numerous sciences, none of them are larger than the importance of conserving forests, which are shown to be crucial to 'pumping' precipitation from one place to another. The theory explains, among other mysteries, why deforestation around coastal regions tends to lead to drying in the interior.


Global warming to strengthen Arctic storms

(02/05/2009) Arctic storms could worsen due to climate change, putting fisheries, oil and gas exploration, and sea lanes at risk, warn researchers writing in the journal Climate Dynamics.


2008 Atlantic hurricane season second costliest on record

(12/01/2008) Yesterday marked the end of the 2008 Atlantic hurricane season, which goes down as the second costliest (in nominal terms) on record at $54 billion, according to the National Climatic Data Center. The damages trail only 2005 — the year that Hurricane Katrina and other storms caused $128 billion in damages.


Powerful hurricanes may be getting stronger due to warmer seas

(09/03/2008) Warming climate is causing the strongest hurricanes to strengthen and more moderate storms to stay the same, claims a new study published in Nature. However the data on which research is based is already facing fierce criticism.


Scientist forecast 4 Atlantic hurricanes in September

(09/02/2008) Prominent hurricane researchers are forecasting five tropical storms in the Atlantic for September, including four hurricanes. Two of these are expected to be "major" — category 3 or greater. Retired Colorado State University climatologist William Gray and Philip J. Klotzbach, who has taken over Gray's role as lead hurricane forecaster, estimate that Atlantic storms in September will be twice as active as normal.


Could hurricane Gustav be stopped or diverted?

(08/31/2008) With Gustav threatening to become the second major hurricane to hit New Orleans in three years, the question emerges, is there something that could be done to redirect or at least diminish storms from major population areas? In short, the answer is no, although someday there may be ways to reduce the intensity of these tropical storms. In the meantime, the best option is to avoid new construction in hurricane-prone regions.


Global warming increases "extreme" rain storms

(08/07/2008) Global warming is increasing the incidence of heavy rainfall at a rate greater than predicted by current climate models have predicted, reports a new study published in the journal Science. The findings suggest that storm damage from precipitation could worsen as greenhouse gas concentrations continue to rise.


Cyclone batters Madagascar

(02/22/2008) 29 people were reported dead after Cyclone Ivan, a category 3 storm, struck Madagascar. The storm flooded key rice-producing regions in the country and comes a month after Cyclone Fame killed 13 on the island.


Hurricane forecast calls for 7 hurricanes, 3 major, in 2008

(12/07/2007) Hurricane forecasters William Gray and Philip Klotzbach are predicting a "somewhat above-average" hurricane season for 2008. The Colorado State University researchers anticipate seven Atlantic hurricanes, three of them "major" (category 3 or higher), during the 2008 season. In total 13 named storms in the Atlantic are expected.


Global warming to boost severe thunderstorms in NYC, Atlanta

(12/03/2007) Global warming could lead to weather conditions that spawn severe thunderstorms in the United States, according to research appearing in the early edition of the journal Proceedings of the National Academy of Sciences.


Historical records of Atlantic hurricanes are accurate says study

(11/28/2007) Counting tropical storms that occurred before the advent of aircraft and satellites relies on ships logs and hurricane landfalls, making many believe that the numbers of historic tropical storms in the Atlantic are seriously undercounted. However, a statistical model based on the climate factors that influence Atlantic tropical storm activity shows that the estimates currently used are only slightly below modeled numbers and indicate that the numbers of tropical storms in the recent past are increasing, according to researchers.


Ecomigration: global warming will increase environmental refugees

(11/28/2007) Climate change could spawn the largest-ever migration of environmental refugees due to intensifying droughts, storms and floods, according to a new study published in Human Ecology.


Felix: first time two Category-5 storms hit land in same season

(09/04/2007) Hurricane Felix made landfall in Nicaragua around 7:45 a.m. Eastern Time as a Category 5 storm with top winds at 160 mph (260 km/h), according to the U.S. National Hurricane Center.


Global warming to cause more severe thunderstorms, reports NASA

(08/31/2007) Global warming will increase the incidence of severe storms and tornados, report NASA scientists.


Dean was 3rd most intense Atlantic hurricane at landfall

(08/21/2007) Hurricane Dean was the third most intense Atlantic hurricane to make landfall, according to forecasters at the National Hurricane Center who measured the storm's central atmospheric pressure.


Could a hurricane hit California?

(08/20/2007) San Diego has been hit by hurricanes in the past and could be affected by such storms in the future according to data from the National Oceanic and Atmospheric Administration (NOAA). While a hurricane in San Diego would likely produce significantly less damage than Hurricane Katrina in New Orleans, it could still exact a high cost to Southern California especially if the region was caught off guard.


U.S. government weather agency cuts hurricane outlook

(08/10/2007) The U.S. National Oceanic and Atmospheric Administration on Thursday reduced its forecast for the number of tropical storms and hurricanes expected during the 2007 Atlantic season. NOAA said it now expected between 13 and 16 named storms, with seven to nine becoming hurricanes and three to five of them classified as "major" hurricanes (categories 3, 4, or 5).


2007 hurricane season downgraded, questions over climate role remain

(08/06/2007) Hurricane researcher William Gray from Colorado State University cut his 2007 hurricane season outlook, saying there will likely be fewer storms than previously projected due to weak La Niña conditions and more atmospheric dust from Africa.


2007 hurricane season to be weaker than expected says forecaster

(07/24/2007) WSI Corp, a private forecaster, cut its 2007 hurricane season outlook, saying there will likely be fewer storms than previously projected, reports Reuters.


Hurricanes can help coral reefs

(07/17/2007) A close call with a hurricane can be beneficial to a stressed coral reef, reports a study published in Proceedings of the National Academy of Sciences (PNAS).


9 Atlantic hurricanes expected in 2007

(05/31/2007) Hurricane forecaster William M. Gray of the Colorado State University updated his hurricane predictions for the 2007 storm season, expecting 17 named storms and nine hurricanes in the Atlantic basin. The forecasts were unchanged from his last bulletin.


Hurricanes may help cool climate

(05/31/2007) Tropical cyclones and hurricanes play an important role in the ocean circulation patterns that transport heat and maintain the climate of North America and Europe, report researchers from Purdue University.


Hurricanes occur during cool periods as well

(05/28/2007) A team of scientists have found evidence of intense hurricane activity during both cool and warm periods reports The New York Times. The findings suggest that factors other than sea temperature play a role in the formation and intensity of tropical storms.


Wind shear could reduce future hurricane activity

(04/17/2007) The debate over the impact of global warming on hurricane intensity rages on with a new study published April 18 in Geophysical Research Letters. The research, conducted by Gabriel A. Vecchi of the National Oceanic and Atmospheric Administration (NOAA) and Brian J. Soden of the University of Miami, suggests that an increase in vertical wind shear in the tropical Atlantic and East Pacific Oceans could inhibit the formation and intensification of hurricanes. The authors note that increased vertical wind shear has historically been associated with reduced hurricane activity and intensity.


Sixth cyclone hits Madagascar; impact 'like tsunami'

(04/03/2007) As the sixth mayor cyclone to hit Madagascar this season tears across the northeast of the impoverished Indian ocean island, a relentless succession of natural disasters has left nearly half a million people in desperate need of humanitarian assistance.


2007 hurricane season will be 'very active' but not due to global warming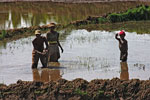 (04/03/2007) Developing La Nina conditions, not global warming, should make the 2007 Atlantic hurricane season 'very active' according to a top U.S. hurricane forecaster. William Gray of the Department of Atmospheric Science at Colorado State University said he expects 17 named storms this year, including 9 hurricanes. He says there is a 74 percent chance that a category 3, 4, or 5 hurricane will hit the U.S. coastline (the historic average for the past century is 52 percent) and a 49 percent chance that such a storm would hit the Gulf Coast of the United States (versus an average of 30 percent for the past century).


Deadly cyclones hurt conservation efforts in Madagascar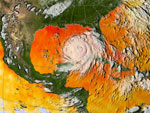 (04/02/2007) As Madagascar braces for the arrival of the sixth major cyclone (Gaya) to hit the Indian Ocean island this season, researchers from a prominent conservation have asked for help in the relief and recovery effort. Local officials with the Bronx Zoo-based Wildlife conservation Society say that the series of storms have left tens of thousands of people homeless, devastated croplands, and diverted already short funds from conservation activities.


Madagascar needs relief help after deadly cyclones



(03/30/2007) A deadly cyclone has struck one of the most biologically diverse parts of the planet, forcing people from their homes and damaging their only source of livelihood. Cyclone Indlala has displaced more than 100,000 people and caused widespread crop losses in northeastern Madagascar according to reports from relief organizations. 100-mph (165 km/h) winds and heavy rains caused considerable damage in coastal areas in the northeastern part of the Indian Ocean island. 95 people were reported dead but there are fears of spreading water-borne disease.


Madagascar cyclones may be boon to vanilla market

(03/27/2007) A string of destructive cyclones that have struck the Indian island nation of Madagascar, off the southeastern coast of Africa, may serve as a boon to the depressed vanilla market. Madagascar, the largest producer of vanilla, will likely see production fall due to the havoc wreaked by the storms, which displaced more than 100,000 people. At the same time, the reduction in supply is sure to boost prices for other growers able to bring product to market.


Global warming is causing stronger Atlantic hurricanes finds new study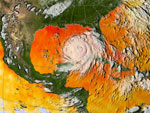 (03/01/2007) Global warming is fueling stronger hurricanes according to a new Geophysical Research Letters study that revises that database of historic hurricanes. Previously the hurricane database was considered inconsistent for measuring the record of tropical storms since there have been significant improvements in the technology to measure storms since recording-keeping began. Before the development of weather satellites, scientists relied on ship reports and sailor logs to record storms. The advent of weather satellites in the 1960s improved monitoring, but records from newer technology have never been squared with older data. The new study normalizes the hurricane record since 1983.


Caves may reveal if global warming is causing stronger hurricanes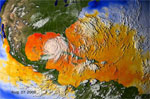 (01/29/2007) Scientists have shown that cave formations could help settle the contentious debate on whether hurricanes are strengthening in intensity due to global warming. Measuring oxygen isotope variation in stalagmites in Actun Tunichil Muknal cave in central Belize, a team of researchers have identified evidence of rainfall from 11 tropical cyclones over a 23 year period (1978-2001). The research -- the study of ancient storms is called paleotempestology -- could help create a record of hurricanes that would help researchers understand hurricane frequency and intensity. "Tropical cyclones (including hurricanes, tropical storms, typhoons, and cyclones) produce rainwater that is different from other summertime precipitation," explained Amy Benoit Frappier, an assistant professor in the Department of Geology and Geophysics at Boston College and lead author of the study published in Geology. "Tropical cyclones produce isotopically light rainwater primarily because 1) their cloud tops are very high and cold, and 2) their humid air tends to prevent lighter water molecules from evaporating back out of the raindrop as they fall."


Is global warming causing stronger hurricanes? Caves may hold the answer

(01/26/2007) Scientists have shown that cave formations could help settle the contentious debate on whether hurricanes are strengthening in intensity due to global warming. Measuring oxygen isotope variation in stalagmites in Actun Tunichil Muknal cave in central Belize, a team of researchers lead by Amy Benoit Frappier of Boston College have identified evidence of rainfall from 11 tropical cyclones over a 23 year period. The research -- the study of ancient storms is called paleotempestology -- could help create a record of hurricanes that would help researchers understand hurricane frequency and intensity. Currently, reliable history for hurricanes only dates back a generation or so. Prior to that, the official hurricane records kept by the National Oceanic and Atmospheric Administration's Atlantic basin hurricane database (HURDAT) are controversial at best since storm data from more than 20 years ago is not nearly as accurate as current hurricane data due to improvements in tracking technology. The lack of a credible baseline makes it nearly impossible to accurately compare storm frequency and strength over the period.


2006 is sixth warmest year, but hurricanes below average

(12/15/2006) 2006 will be the sixth-warmest year on record according to the World Meteorological Organization (WHO). The United Nations weather agency said the ten hottest years have all occurred in the past 12 years. 2005 was the warmest year since record keeping began 150 years ago, according to the agency.


Saved by el Nino! Warm Pacific means fewer hurricanes

(11/30/2006) El Nino's to blame for the quiet 2006 hurricane season according to researchers at the U.S. National Oceanic and Atmospheric Administration (NOAA). While some climate scientists forecast a big hurricane year in 2006, the official six-month season produced only nine tropical storms and hurricanes, below the average of 11. For the first time since 1997, there were no Category 4 or 5 hurricanes, the strongest type of storm. 2005 saw the worst hurricane season on record with 28 storms including 3 category 5 storms: Hurricanes Katrina, Rita, and Wilma. Hurricane Katrina caused some $80 billion in damage as it destroyed the city of New Orleans.


New map shows paths of historic hurricanes

(11/08/2006) NASA posted a new historic hurricane map showing all storm tracks available from the National Hurricane Center and the Joint Typhoon Warning Center through September 2006. The map was created by Robert A. Rohde of Global Warming Art.


Dust may weaken Atlantic hurricanes

(10/09/2006) Sahara Desert dust may weaken Atlantic hurricanes according to a new study published in the latest issue of the journal Geophysical Research Letters.


One year later: Hurricane Katrina in review

(08/28/2006) While hurricane Katrina was the most devastating, causing 1833 fatalities and over $81 billion in damage, it was not the strongest storm of the year -- both Hurricane Rita and Hurricane Wilma were more powerful. Katrina, which at one point in the Gulf of Mexico was a Category 5 hurricane, was only a Category 3 hurricane when it made landfall near New Orleans on August 29, 2005. Nevertheless, the damage was extensive.


Americans believe hot weather, hurricanes linked to global warming

(08/23/2006) As first anniversary of Hurricane Katrina nears, a just-released Zogby poll shows that not only are Americans more convinced global warming is happening, they are also linking recent intense weather events like Hurricane Katrina and this summer's heat wave and droughts to global warming.


Hurricane intensity linked to global warming

(08/15/2006) A new study says climate change is affecting the intensity of Atlantic hurricanes and that hurricane damage will likely worsen in coming years due to increasing ocean temperatures. Unlike recent studies that have linked higher sea temperatures to an increase in the number of hurricanes, the new research shows a direct relationship between climate change and hurricane intensity.


Fewer hurricanes predicted for 2006 season

(08/04/2006) William Gray and Philip Klotzbach of the Colorado State University hurricane forecast team issued a report today reducing the number of storms expected to form in the Atlantic basin this season.


NASA to study how African winds and dust influence hurricanes

(07/31/2006) Scientists from NASA, the National Oceanic and Atmospheric Administration, universities and international agencies will study how winds and dust conditions from Africa influence the birth of hurricanes in the Atlantic Ocean.


Global warming link to hurricanes challenged

(07/31/2006) Last week a leading meteorologist challenged a proposed link between global warming and hurricane intensity, based on inaccuracies in the historical data used in the studies.


Global Warming Fueled Record 2005 Hurricane Season Conclude Scientists

(06/22/2006) Global warming accounted for around half of the extra hurricane-fueling warmth in the waters of the tropical North Atlantic in 2005, while natural cycles were only a minor factor, according to a new analysis by Kevin Trenberth and Dennis Shea of the National Center for Atmospheric Research (NCAR). The study will appear in the June 27 issue of Geophysical Research Letters, published by the American Geophysical Union


2006: Expect another big hurricane year says NOAA

(05/22/2006) The 2006 hurricane season in the north Atlantic region is likely to again be very active, although less so than 2005 when a record-setting 15 hurricanes occured, according to the National Oceanic and Atmospheric Administration. On average, NOAA says the north Atlantic hurricane season produces 11 named storms, of which six become hurricanes, including two major hurricanes. In 2005, the Atlantic hurricane season contained a record 28 storms, including 15 hurricanes. Seven of these hurricanes were considered major, of which a record four hit the United States. The warning from NOAA comes after a slew of studies have indicated that climate change could increase the frequency and intensity of powerful storms. Last year, two earlier studies published in the journals Nature and Science found a strong correlation between rising tropical sea surface temperatures and an increase in the strength of hurricanes.


Study questions link between hurricanes and global warming

(05/10/2006) New research calls into question the linkage between major Atlantic hurricanes and global warming. That is one of the conclusions from a University of Virginia study to appear in the May 10, 2006 issue of the journal Geophysical Research Letters. In recent years, a large number of severe Atlantic hurricanes have fueled a debate as to whether global warming is responsible. Because high sea-surface temperatures fuel tropical cyclones, this linkage seems logical. In fact, within the past year, several hurricane researchers have correlated basin-wide warming trends with increasing hurricane severity and have implicated a greenhouse-warming cause.


La Nina will not affect 2006 Atlantic hurricanes

(05/04/2006) NASA oceanographers agree that the recent La Nina in the eastern Pacific Ocean is not expected to have an effect on the Atlantic hurricane season this year. That's good news, because normally a La Nina tends to increase Atlantic hurricane activity and decrease Pacific Ocean hurricanes.


Birthplace of hurricanes heating up say NOAA scientists

(05/03/2006) The region of the tropical Atlantic where many hurricanes originate has warmed by several tenths of a degree Celsius over the 20th century, and new climate model simulations suggest that human activity, such as increasing greenhouse gas emissions into the atmosphere, may contribute significantly to this warming. This new finding is one of several conclusions reported in a study by scientists at the NOAA Geophysical Fluid Dynamics Laboratory in Princeton, N.J., published today in the Journal of Climate.


Global warming causing stronger hurricanes

(03/16/2006) The link between warmer ocean temperatures and increasing intensity of hurricanes has been confirmed by scientists at the Georgia Institute of Technology. Last year, two studies published in the journals Nature and Science found a strong correlation between rising tropical sea surface temperatures and an increase in the strength of hurricanes.


Natural disasters of 2005 partly man-made says WHO

(01/09/2006) The high death toll in 2005 from tsunamis, hurricanes, typhoons, mudslides, earthquakes, volcanoes, locusts and pandemics can not necessarily be blamed on "natural" disaster, according to the United Nations health agency which today pointed to a complex mix of human and natural factors that led to tragedy in those events.


Caribbean reefs suffer severe coral bleaching event

(12/20/2005) The Caribbean experienced one of the most devastating coral bleaching events on record during September and October while hurricanes battered the Gulf of Mexico. In response, NASA and National Oceanic and Atmospheric Administration have sent a team to assess the situation.


Snails may have worsened Hurricane Katrina's impact

(12/19/2005) Periwinkle snails may have indirectly worsened the impact of Hurricane Katrina by decimating an estimated 250,000 acres of Gulf salt marsh between 1999 and 2003, according to research presented in the journal Science last week.


2006 Hurricane season likely to be active

(12/06/2005) The United States faces another very active Atlantic basin hurricane season in 2006, but with likely fewer landfalling intense hurricanes than in 2005 - the costliest, most destructive hurricane season ever - according to a report issued today by Philip Klotzbach, William Gray and the Colorado State University forecast team.


US denies hurricane link with climate change

(12/01/2005) Harlan Watson, chief climate control negotiator for the U.S. State Department, told the Associated Press that the Bush administration does not blame global warming or climate change for extreme weather -- including the hurricanes that thrashed the Gulf earlier this year.


2005 Atlantic hurricane season worst on record

(11/29/2005) The 2005 Atlantic hurricane season is the busiest on record and extends the active hurricane cycle that began in 1995 -- a trend likely to continue for years to come. The season included 26 named storms, including 13 hurricanes in which seven were major.


Army Corps of Engineers lacks plan for restoring coastal wetlands

(11/09/2005) The Army Corps of Engineers and the state of Louisiana lack an overall plan for restoring coastal wetlands, says a new report from the National Academy of Sciences.


Sea turtle first animal returned to New Orleans Aquarium after hurricane

(10/13/2005) King Midas, a 300-pound (136 kg) green sea turtle, was the first animal returned to the Aquarium of the Americas in New Orleans after the facility was evacuated in the aftermath of Hurricane Katrina.


Amazon at record low -- communities isolated, commerce stalled

(10/11/2005) The Amazon River in Peru and parts of Brazil is at its lowest level in 30 years of record keeping. While variable water levels are characteristic of the Amazon river ecosystem, the increasingly extreme fluctuations are of great concern. Low water levels are wreaking havoc on the shipping industry in the region. In Iquitos, a city in the heart of the Peruvian Amazon which is only accessible by plane or boat, ships and barges are having difficulty navigating the river, resulting in serious shipping delays. Local officials in Peru are blaming deforestation of the upper reaches of the Amazon in the Andes for the fall in river levels, although it is likely that larger forces are at least equally important. Warmer ocean surface temperatures in the Pacific and low sunspot activity is also affecting weather in the region, while warming in the north Atlantic -- which has helped trigger an unusually strong and destructive hurricane season -- may be preventing the formation of rain clouds over the Amazon Basin.


Extreme drought drops Amazon river to record low levels

(10/07/2005) The Amazon River in Peru and parts of Brazil is at its lowest level in 30 years of record keeping. While variable water levels are characteristic of the Amazon river ecosystem, the increasingly extreme fluctuations are of great concern. Low water levels are wreaking havoc on the shipping industry in the region. In Iquitos, a city in the heart of the Peruvian Amazon which is only accessible by plane or boat, ships and barges are having difficulty navigating the river, resulting in serious shipping delays. Local officials in Peru are blaming deforestation of the upper reaches of the Amazon in the Andes for the fall in river levels, although it is likely that larger forces are at least equally important. Warmer ocean surface temperatures in the Pacific and low sunspot activity is also affecting weather in the region. Brazilian meteorologists have discounted the theory that the severe hurricane season off the US Gulf coast has impacted the availability of moisture in the Amazon.


Poor aid response to storm damage in Central America

(10/05/2005) Tropical storm Stan has killed more than 120 people across Central America, including more than 60 in El Salvador and 50 in Guatemala, but international aid has been slow to arrive in the aftermath of hurricane Katrina.


Louisiana seafood products safe for consumption -- LSU AgCenter

(10/02/2005) Louisiana seafood products making their way to the market now are safe - despite disruptions and losses the industry suffered as the result of Hurricane Katrina, according to experts at the LSU AgCenter.


Sea turtles temporarily lose protection in wake of Hurricane Katrina

(10/02/2005) The National Marine Fisheries Service (NMFS) has granted shrimp trawlers a temporary 30-day exemption from federal Turtle Excluder Device requirements in certain state and federal waters off Alabama, Mississippi and Louisiana. Turtle Excluder Devices protect sea turtles and other large marine animals from being captured in trawl nets. The exemption from federal TED requirements will expire at 11:59 pm on October 22, 2005, unless otherwise extended by NMFS.


Is there a link between the Arctic and hurricanes?

(09/29/2005) Is there a cause-and-effect link between the warming trend in the Arctic and the recent increase in Atlantic hurricane activity?.


Galveston, Houston aquariums survive Hurricane Rita

(09/26/2005) The aquarium and other animal facilities at Moody Gardens in Galveston, Texas along with the Houston aquarium appear to have weathered Hurricane Rita according to press reports.


Galveston aquarium survives Hurricane Rita

(09/26/2005) The aquarium and other facilities at Moody Gardens in Galveston, Texas appear to have weathered Hurricane Rita according to press reports.


Hurricane news for specific towns in Texas

(09/24/2005) Hurricane Rita slammed into Texas and Louisiana early Saturday, flooding coastal towns, sparking fires and knocking power out to more than 1 million customers, but largely sparing Houston, New Orleans and the region's oil refining industry.



Page 1 | Page 2