News articles on precipitation

---
Mongabay.com news articles on precipitation in blog format. Updated regularly.





Tropical deforestation could disrupt rainfall globally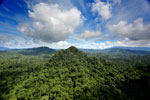 (12/18/2014) Large-scale deforestation in the tropics could drive significant and widespread shifts in rainfall distribution and temperatures, potentially affecting agriculture both locally and far from where forest loss is occurring, concludes a study published today in Nature Climate Change.


Next big idea in forest conservation? The 'double-edged sword' of democracy


(07/03/2014) Dr. Douglas Sheil considers himself an ecologist, but his research includes both conservation and management of tropical forests. Currently teaching at the Norwegian University of Life Sciences (NMBU) Sheil has authored and co-authored over 200 publications including scholarly articles, books, and popular articles on the subject.


NASA picture reveals shocking impact of California's drought

(01/25/2014) A pair of satellite images released this week by NASA reveal the shocking impact of California's drought, which is now entering its third year.


Amazon deforestation could cause droughts in California


(11/08/2013) Complete deforestation of the Amazon rainforest could reduce rainfall in the Pacific Northwest by up to 20 percent and snowpack in the Sierra Nevada by up to 50 percent, suggests new research published in the Journal of Climate. The study is based on high resolution computer modeling that stripped the Amazon of its forest cover and assessed the potential impact on wind and precipitation patterns. While the scenario is implausible, it reveals the global nature of the ecological services afforded by the world's largest rainforest.


Deforestation may hurt U.S. agriculture, affect monsoon cycle


(11/04/2013) Unchecked deforestation will have far-reaching impacts on temperature, rainfall, and monsoon cycles in regions well outside the tropics, affecting agriculture and water availability, warns a new report published by Greenpeace International. The report is a synthesis of dozens of recent scientific papers that assess the effects of forest cover loss on weather patterns, local climate, and agricultural productivity.


Global warming could shift tropical rainfall

(10/21/2013) Ongoing burning of fossil fuels could flip which portion of the tropics receive more rainfall: the southern hemisphere or the northern. Currently, the northern hemisphere tropics is the wetter of the two, but why this is has long baffled scientists. Now, new research in Nature Geoscience has discovered that rainfall in the tropics is in part driven by massive ocean currents that travel back-and-forth between the Arctic and Antarctic, a process known as ocean overturning circulation.


Featured video: How climate change is messing with the jetstream

(05/08/2013) Weather patterns around the globe are getting weirder and weirder: heat waves and record snow storms in Spring, blasts of Arctic air followed by sudden summer, record deluges and then drought.


Controversial research outlines physics behind how forests may bring rain


(01/30/2013) It took over two-and-a-half-years for the journal Atmospheric Chemistry and Physics to finally accept a paper outlining a new meteorological hypothesis in which condensation, not temperature, drives winds. If proven correct, the hypothesis could have massive ramifications on global policy—not to mention meteorology—as essentially the hypothesis means that the world's forest play a major role in driving precipitation from the coast into a continent's interior. The theory, known as the biotic pump, was first developed in 2006 by two Russian scientists, Victor Gorshkov and Anastassia Makarieva of the St. Petersburg Nuclear Physics, but the two have faced major pushback and delays in their attempt to put the theory before the greater scientific community.


Top 10 Environmental Stories of 2012


(12/18/2012) Below is a quick review of some of the biggest environmental stories of 2012. The 'top stories' are listed in no particular order. Climate change, overpopulation, consumption, and ecological destruction is pushing planet Earth toward a tipping point according to a major study in Nature released over the summer. This could result in a new 'planetary state' that would be far harsher and bleaker than the current one (beginning around 12,000 years ago), which saw the rise and success of human society.


Gaining from rain: precipitation is an indicator of tropical forest biodiversity

(11/12/2012) Policymakers seeking to conserve forests in southern India should focus on those receiving the highest levels of rainfall, according to new research. Scientists from the Center for International Forestry Research (CIFOR) found rainfall to be the most important environmental determinant of species richness in the Anamalai region of the southern Western Ghats.


Amazon deforestation could trigger drop in rainfall across South America


(09/06/2012) Deforestation could cause rainfall across the Amazon rainforest to drop precipitously, warns a new study published in the journal Nature. Using a computer model that accounts for forest cover and rainfall patterns, Dominick Spracklen of the University of Leeds and colleagues estimate that large-scale deforestation in the Amazon could reduce basin-wide rainfall 12 percent during the wet season and 21 percent in the dry season by 2050. Localized swings would be greater.


Rainforest fungi, plants fuel rainfall

(09/04/2012) Salt compounds released by fungi and plants in the Amazon rainforest have an important role in the formation of rain clouds, reports research published in the journal Science.


The vanishing Niger River imperils tourism and livelihoods in the desert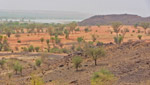 (06/04/2012) Severely affected by recent turmoil across its northern frontiers, Nigerien tourism pins hope on river valley attractions to play a major role in rebuilding its tourism industry in the upcoming years. Even though the river itself is threatened. Located in the heart of the Sahel Region, the vast desert lands of Niger have captivated European tourists seeking a taste of its immensely varied natural landscapes.


"Strong evidence" linking extreme heatwaves, floods, and droughts to climate change

(03/28/2012) As North America recovers from what noted meteorologist Jeff Masters has called "the most incredible spring heatwave in U.S. and Canadian recorded history," a new paper argues that climate change is playing an important role in a world that appears increasingly pummeled by extreme weather. Published in Nature Climate Change, the paper surveys recent studies of climate change and extreme weather and finds "strong evidence" of a link between a warming world and the frequency and intensity of droughts, floods, and heatwaves—such as the one that turned winter into summer in the U.S.


New meteorological theory argues that the world's forests are rainmakers


(02/01/2012) New, radical theories in science often take time to be accepted, especially those that directly challenge longstanding ideas, contemporary policy or cultural norms. The fact that the Earth revolves around the sun, and not vice-versa, took centuries to gain widespread scientific and public acceptance. While Darwin's theory of evolution was quickly grasped by biologists, portions of the public today, especially in places like the U.S., still disbelieve. Currently, the near total consensus by climatologists that human activities are warming the Earth continues to be challenged by outsiders. Whether or not the biotic pump theory will one day fall into this grouping remains to be seen. First published in 2007 by two Russian physicists, Victor Gorshkov and Anastassia Makarieva, the still little-known biotic pump theory postulates that forests are the driving force behind precipitation over land masses.


Bad feedback loop: climate change diminishing Canadian forest's carbon sink

(01/30/2012) Climate change, in the form of rising temperatures and less precipitation, is shrinking the carbon sink of western Canada's forest, according to a new study released today in the Proceedings of the National Academy of Sciences (PNAS). Tree mortality and a general loss of biomass has cut the carbon storage capacity of Canada's boreal forests by around 7.28 million tons of carbon annually, equal to nearly 4 percent of Canada's total yearly carbon emissions.


Philippines disaster may have been worsened by climate change, deforestation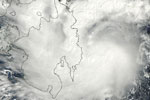 (12/20/2011) As the Philippines begins to bury more than a 1,000 disaster victims in mass graves, Philippine President Benigno Aquino has ordered an investigation into last weekend's flash flood and landslide, including looking at the role of illegal logging. Officials have pointed to both climate change and vast deforestation as likely exacerbating the disaster.


Droughts could push parts of Africa back into famine

(12/19/2011) Drought and erratic rains could lead to further food scarcities in Africa warns the United Nations World Food Program (WFP). The WFP singles out South Sudan, the world's newest nation, and Niger as nations of particular concern. Earlier this year famine killed scores of people, including an estimated 30,000 children, in Somalia.


Is the Russian Forest Code a warning for Brazil?


(12/19/2011) Brazil, which last week moved to reform its Forest Code, may find lessons in Russia's revision of its forest law in 2007, say a pair of Russian scientists. The Brazilian Senate last week passed a bill that would relax some of forest provisions imposed on landowners. Environmentalists blasted the move, arguing that the new Forest Code — provided it is not vetoed by Brazilian President Dilma Rousseff next year — could undermine the country's progress in reducing deforestation.


Evidence mounts that Maya did themselves in through deforestation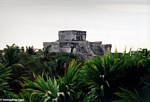 (12/08/2011) Researchers have garnered further evidence for a smoking gun behind the fall of the great Maya civilization: deforestation. At the American Geophysical Union (AGU) conference, climatologist Ben Cook presented recent research showing how the destruction of rainforests by the Mayan ultimately led to declines in precipitation and possibly civilization-rocking droughts. While the idea that the Maya may have committed ecological-suicide through deforestation has been widely discussed, including in Jared Diamond's popular book Collapse, Cook's findings add greater weight to the theory.


Converting rainforest to cropland in Africa reduces rainfall

(09/19/2011) Converting West African rainforests into cropland reduces rainforest in adjacent forest areas, reports research published in Geophysical Research Letters.


Chart: US suffers record drought

(08/01/2011) An exceptional drought is still scorching major parts of Texas, New Mexico, Oklahoma, and Louisiana. A new report from the National Drought Mitigation Center finds that over July, nearly 12 percent of the US saw exceptional drought conditions, the highest record since monitoring began a dozen years. Exceptional drought is the worst possible on a 5-scale drought scale.


NASA Photos: beyond Mississippi flood, southern Africa sees record deluges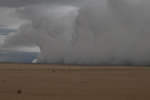 (05/12/2011) While record crests of the Mississippi River are creating havoc in the southern US, this is not the only region in the world facing unprecedented flooding. Huge rain events have produced floods in southern Africa as well, impacting Namibia, Botswana, and South Africa. Since last year rainfall has been above average in much of these regions, including a record deluge this month in Namib Desert, where more rain fell in just one day in than usually does in an entire year.


An undamaged Amazon produces its own clouds and rain

(09/21/2010) Researchers recently traveled to the remote Brazilian Amazon to investigate how clouds are formed and rain falls in an atmosphere unburdened by human-caused pollution. Studying the atmospheric aerosol particles, which impact cloud formation and particles, above a pristine forests, researchers discovered that when left alone the Amazon acts as its own 'bioreactor': clouds and precipitation are produced by the abundance of plant materials.


Freak floods in US predicted by 2009 climate change report

(06/16/2010) A rash of flash floods has struck the US during this spring: Rhode Island, Tennessee, Arkansas, and most recently Oklahoma have all faced devastating floods that have resulted in the loss of property and in some cases tragic deaths. While flash floods have occurred throughout US history, the number of big floods this year appears abnormal at best, but not unexpected by researchers. Climatologists warned last year that an increase in floods and severe storms is very probable as the world warms.


NASA satellite image reveals record low snow for the United States

(06/02/2010) According to the National Oceanic and Atmospheric Administration, snow cover retreated to its lowest extent ever recorded in North America by the end of this April. Snow cover was 2.2 million square kilometers below average. With records of snow extent beginning in 1967, this is the lowest in 43 years and the largest negative anomaly in the past 521 months.


World failing on every environmental issue: an op-ed for Earth Day


(04/22/2010) The biodiversity crisis, the climate crisis, the deforestation crisis: we are living in an age when environmental issues have moved from regional problems to global ones. A generation or two before ours and one might speak of saving the beauty of Northern California; conserving a single species—say the white rhino—from extinction; or preserving an ecological region like the Amazon. That was a different age. Today we speak of preserving world biodiversity, of saving the 'lungs of the planet', of mitigating global climate change. No longer are humans over-reaching in just one region, but we are overreaching the whole planet, stretching ecological systems to a breaking point. While we are aware of the issues that threaten the well-being of life on this planet, including our own, how are we progressing on solutions?


El Niño in Venezuela: Hugo Chávez's "Katrina" Moment?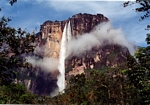 (03/22/2010) Venezuelan President Hugo Chávez has been in power for more than ten years, during which time he has deflected numerous electoral challenges, a recall effort, a coup d'etat and even an oil lock out. A politically adroit statesman, he has demonstrated enormous staying power throughout all these political crises. Yet, Chávez's luck may have finally run out: a devastating El Niño-linked drought has recently ravaged Venezuela and the government has been forced to undertake conservation measures for water and electricity. Hardly amused, some are holding Chávez responsible for the energy crunch and the drought could exact a heavy toll on the Venezuelan president in September's legislative elections.


Drought crippling southwest China, millions without drinking water

(03/22/2010) Over 50 million people are affected by a severe drought in southwest China, according to Xinhua, the nation's state media. The lack of rain and unseasonably high temperatures has also left 16 million people without easy access to drinking water.


Healthy coral reefs produce clouds and precipitation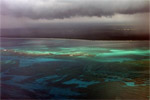 (03/03/2010) Twenty years of research has led Dr. Graham Jones of Australia's Southern Cross University to discover a startling connection between coral reefs and coastal precipitation. According to Jones, a substance produced by thriving coral reefs seed clouds leading to precipitation in a long-standing natural process that is coming under threat due to climate change.


Decline in fog threatens California's iconic redwood ecosystems

(02/15/2010) A surprising new study finds that during the past century the frequency of fog along California's coast has declined by approximately three hours a day. Published in the Proceedings of the National Academy of Sciences the researchers are concerned that this decrease in fog threatens California's giant redwoods and the unique ecosystem they inhabit.


Photos: ten beloved species threatened by global warming



(12/14/2009) The International Union for the Conservation of Nature (IUCN) has released a list of ten species that are likely to be among the hardest hit by climate change, including beloved species such as the leatherback sea turtle, the koala, the emperor penguin, the clownfish, and the beluga whale. The timing of the list coincides with the negotiations by world leaders at the UN Climate Change Conference to come up with an international agreement to combat climate change.


Air pollution in China reduces rainfall

(08/31/2009) Air pollution in eastern China over the past half century has reduced rainfall and exacerbated the risk of drought and crop failures, reports a study published in the Journal of Geophysical Research.


Massive deforestation in the past decreased rainfall in Asia


(06/25/2009) Between 1700 and 1850 forest cover in India and China plummeted, falling from 40-50 percent of land area to 5-10 percent. Forests were cut for agricultural use across Southeast Asia to feed a growing population, but the changes from forests to crops had unforeseen consequences. A new study published in the Proceedings of the National Academy of Sciences links this deforestation across Southeast Asia with changes in the Asian Monsoon, including significantly decreased rainfall.


New report predicts dire consequences for every U.S. region from global warming


(06/17/2009) Government officials and scientists released a 196 page report detailing the impact of global warming on the U.S. yesterday. The study, commissioned in 2007 during the Bush Administration, found that every region of the U.S. faces large-scale consequences due to climate change, including higher temperatures, increased droughts, heavier rainfall, more severe weather, water shortages, rising sea levels, ecosystem stresses, loss of biodiversity, and economic impacts.


River systems worldwide are losing water due to global warming

(04/22/2009) Many rivers around the world are losing water due to global climate change, according to a new study from the American Meteorological Society's Journal of Climate. Large populations depend on some of the rivers for everything from agriculture to clean drinking resources, including the Yellow River, the Ganges, the Niger, and the Colorado, which have all shown significant declines.


Droughts lasting centuries in West Africa are commonplace


(04/16/2009) New evidence shows that sub-Saharan West Africa has experienced megadroughts in recent history lasting hundreds of years, far worse than the Sahel drought of the 1970s and 80s which left 100,000 dead. To uncover West Africa's past drought patterns, researchers compiled a year-by-year record of the last 3,000 years of climate in West Africa by looking at annually-occurring layers of sediment in Lake Bosumtwi in Ghana.


Cutting greenhouse gases now would save world from worst global warming scenarios


(04/14/2009) If nations worked together to produce large cuts in greenhouse gases, the world would be saved from global warming's worst-case-scenarios, according to a new study from the National Center for Atmospheric Research (NCAR). The study found that, although temperatures are set to rise this century, cutting greenhouse gases by 70 percent the globe could avoid the most dangerous aspects of climate change, including a drastic rise in sea level, melting of the Arctic sea ice, and large-scale changes in precipitation. In addition such cuts would eventually allow the climate to stabilize by the end of the century rather than a continuous rise in temperatures.


Revolutionary new theory overturns modern meteorology with claim that forests move rain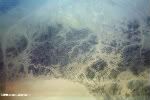 (04/01/2009) Two Russian scientists, Victor Gorshkov and Anastassia Makarieva of the St. Petersburg Nuclear Physics, have published a revolutionary theory that turns modern meteorology on its head, positing that forests—and their capacity for condensation—are actually the main driver of winds rather than temperature. While this model has widespread implications for numerous sciences, none of them are larger than the importance of conserving forests, which are shown to be crucial to 'pumping' precipitation from one place to another. The theory explains, among other mysteries, why deforestation around coastal regions tends to lead to drying in the interior.


Amazonian region likely to become savannah due to burning, deforestation

(03/31/2009) A new analysis shows that the heavily-deforested Amazonian region of Mato Grosso is particularly susceptible to 'savannization' due to repeated burning that has likely depleted the region's soils of precious nutrients. According to the study, published in the Journal of Geophyscial Research, savannization, or the process of tropical ecosystems shifting to savannah, is likely in northern Mato Grosso even if no further deforestation occurs.


Global warming increases "extreme" rain storms

(08/07/2008) Global warming is increasing the incidence of heavy rainfall at a rate greater than predicted by current climate models have predicted, reports a new study published in the journal Science. The findings suggest that storm damage from precipitation could worsen as greenhouse gas concentrations continue to rise.


NASA study shows global warming will diminish rainfall in East Africa, worsening hunger

(08/06/2008) A new NASA-backed study has found a link between a warming Indian Ocean and reduced rainfall in eastern and southern Africa. The results suggest that rising sea temperatures could exacerbate food problems in some of the continent's most famine-prone regions.


Geology, climate links make Guiana Shield region particularly sensitive to change

(06/14/2008) Soil and climate patterns in the Guiana Shield make the region particularly sensitive to environmental change, said a scientist speaking at a biology conference in Paramaribo, Suriname.


75% of world population to face water shortages by 2050

(04/02/2008) By 2025 more than half of countries will face freshwater stress or shortages and by 2050 as much as 75 percent of the world's population could face freshwater scarcity, but policy measures and new technologies could help reduce the shortfall, report researchers writing in the journal Nature.


Investing to save rainforests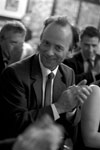 (04/02/2008) Last week London-based Canopy Capital, a private equity firm, announced a historic deal to preserve the rainforest of Iwokrama, a 371,000-hectare reserve in the South American country of Guyana. In exchange for funding a "significant" part of Iwokrama's $1.2 million research and conservation program on an ongoing basis, Canopy Capital secured the right to develop value for environmental services provided by the reserve. Essentially the financial firm has bet that the services generated by a living rainforest — including rainfall generation, climate regulation, biodiversity maintenance and carbon storage — will eventually be valuable in international markets. Hylton Murray-Philipson, director of Canopy Capital, says the agreement — which returns 80 percent of the proceeds to the people of Guyana — could set the stage for an era where forest conservation is driven by the pursuit of profit rather than overt altruistic concerns.


Private equity firm buys rights to ecosystem services of Guyana rainforest

(03/27/2008) A private equity firm has purchased the rights to environmental services generated by 371,000 hectare rainforest reserve in Guyana. Terms of the deal were not disclosed, but the agreement is precedent-setting in that a financial firm is betting that the services generated by a living rainforest — including rainfall generation, climate regulation, biodiversity maintenance and water storage — will eventually see compensation in international markets.


How accurate is long-term climatology data from the Amazon?

(03/03/2008) With some models forecasting significant change in the Amazon rainforest over the next century, it has been unclear whether the temperature and precipitation data upon which the projections are made is accurate. Now, new research by Rafael Rosolem of the University of Arizona, shows that data associated with the Large-scale Biosphere-Atmosphere Experiment in Amazon (LBA) -- an international research initiative focusing on how changes in land use and climate will affect the biological, physical, and chemical functioning of Amazonia -- is representative of normal climatology for the region. In other words, during most of the LBA data collection period, the data was not taken during severe drought or extreme wet periods.


Greenhouse gas emissions have already caused the Amazon to dry

(02/27/2008) Anthropogenic emissions of greenhouse gases have already caused the Amazon to dry, finds a new study published in Philosophical Transactions of the Royal Society B.


NASA: Rain falls more often during the week than weekends

(02/04/2008) Storms in the southeastern United States generate more rainfall during the work week than on weekends, report NASA scientists. The pattern can be attributed to lower atmospheric pollution from humans on Fridays, Saturdays and Sundays. Atmospheric particulates have been linked to rainfall.


Global warming to hurt agriculture in world's poorest regions

(01/31/2008) Global warming wil cause severe crop losses in some of the poorest parts of Africa and Asia by 2030, reports a study published in tomorrow's issue of the journal Science.


Flooding in India Leaves 3.5 million Homeless

(09/11/2007) The Indian military has been evacuating thousands of people from Assam, a state in northeastern India, after Monsoon rains flooded rivers. So far, 3.5 million people have been directly affected by the floods, in a state of 27 million. A total of 2,000 villages have been completely submerged by the floods, in some of the worst flooding in years.


Global warming to cause more severe thunderstorms, reports NASA

(08/31/2007) Global warming will increase the incidence of severe storms and tornados, report NASA scientists.


Global warming causes increase in tropical rainfall

(08/27/2007) Climate change appears to be resulting in higher levels of rainfall in the tropics, reports NASA.


Climate change reducing Lake Tahoe's water clarity

(08/15/2007) Lake Tahoe in Northern California is losing is characteristic water clarity due to pollution and climate change, reports a new study by the University of California at Davis.