News articles on plantations

---
Mongabay.com news articles on plantations in blog format. Updated regularly.





Dissolving pulp: a growing threat to global forests


(10/30/2014) Dissolving pulp is not just a threat to the forests of Indonesia. It is a growing industry across the globe, and it's putting several of the world's endangered forests in jeopardy.


Fashion industry making progress in cutting deforestation from clothing


(10/30/2014) Several more clothing companies have committed to eliminate fiber produced via destruction of endangered forests, adding momentum to a zero deforestation movement within the fashion sector, argues a new report published by Canopy, an environmental non-profit.


APP acknowledges historic land-grabbing in China, pledges reform


(10/30/2014) While Asia Pulp and Paper (APP) has made considerable progress on addressing social and environmental problems associated with its operations in Indonesia, the forestry giant still has much to do to rectify historic social grievances in China, says a report published by Landesa and Rights and Resources Initiative (RRI).


Beef, palm oil, soy, and wood products from 8 countries responsible for 1/3 of forest destruction

(10/23/2014) Four commodities produced in just eight countries are responsible for a third of the world's forest loss, according to a new report. Those familiar with the long-standing effort to stop deforestation won't be surprised by the commodities named: beef, palm oil, soy, and wood products (including timber and paper). Nor will they be very surprised by most of the countries: Brazil, Indonesia, and Malaysia.


Saving Asia's other endangered cats (photos)


(10/21/2014) It's no secret that when it comes to the wild cats of Asia—and, really, cats in general—tigers get all the press. In fact, tigers—down to an estimated 3,200 individuals—arguably dominate conservation across Asia. But as magnificent, grand, and endangered as the tigers are, there are a number of other felines in the region that are much less studied—and may be just as imperiled.


Indonesian law bars palm oil companies from protecting forests


(10/21/2014) A law passed by the Indonesian government last month makes it even more difficult for palm oil companies to conserve tracts of wildlife-rich and carbon-dense forests within their concessions, potentially undermining these producers' commitments to phase deforestation out of their supply chains, warns a new report published by Greenomics, an Indonesian environmental group.


Indonesia developing mega coal mine five times larger than Singapore


(10/20/2014) Global miner BHP Billiton and Indonesian partner PT Adaro are developing what could become the single largest mine in Indonesia in terms of land area, with BHP owning 75 percent. The IndoMet mine complex in Central and East Kalimantan provinces on Borneo comprises seven coal concessions, which cover 350,000 hectares, or about five times the size of Singapore.


Indonesia's tough choice: capping coal as Asian demand grows


(10/17/2014) Indonesia cannot build power stations fast enough. And neither can most of its Asian neighbors. Rapid economic and population growth are driving equally rapid demands for electricity as the region builds out power grids to connect up millions of people to fuel prosperity.


To become less damaging, target non-forest lands for palm oil, says book


(10/16/2014) Palm oil production has been spectacularly profitable but ecologically disastrous across Southeast Asia, consuming millions of hectares of indigenous lands, rainforests, and peatlands in recent decades. That paradox has made the crop highly controversial despite its importance in providing a high-yielding source of vegetable oil. A new book, published freely online by the Center for International Forestry Research (CIFOR), weighs in on the debate and concludes — like many before it — that the problem is not the crop itself, but how it is produced.


Indonesia tries to clamp down on coal sector's worst excesses


(10/16/2014) Out of the jungles of East Borneo in Indonesia comes the fire that fuels Asia's burgeoning economies: coal. Miners dig deep open pits, clearing forests and farmlands to extract coal from thick black seams, which is then crushed and loaded onto trucks and barges for shipment to China, India, Japan and other destinations in Asia.


Plantation companies in Sumatra failing to meet fire prevention standards

(10/14/2014) An inter-agency audit of 17 plantation and timber concessions in Riau Province, Indonesia, found that every company is failing to meet fire prevention and control standards. In addition, several companies are working in prohibited areas, including peatlands with depths over 3 meters.


Rogue palm oil company appeals deforestation case to Indonesia's supreme court

(10/14/2014) Oil palm company PT. Kallista Alam has filed an appeal with the Supreme Court continuing the closely-watched legal battle set to redefine Indonesia's commitment to environmental justice. Lawyers for the company filed the new appeal on October 6, claiming the initial case is invalid because it failed to include all relevant parties as defendants—including the governor of Aceh, who issued the concession permit in 2011.


Report rates palm oil companies on sustainability commitments


(10/05/2014) A new report published Forest Heroes, an advocacy campaign pushing for an end to deforestation, ranks global palm oil companies on their sustainability commitments. The Green Tigers, authored by Glen Hurowitz, reviews the recent history of environmental policies in the palm oil sector, beginning with the formation of the Roundtable on Sustainable Palm Oil (RSPO) in 2004 through the wave of comprehensive zero deforestation commitments in 2013-2014.


Central Kalimantan to set up palm oil monitoring system to in bid cut deforestation 80%


(10/05/2014) The Indonesian province of Central Kalimantan is moving forward on an oil palm plantation monitoring system it hopes will help meet a commitment to reduce deforestation 80 percent by 2020. The online monitoring system will include "information on the performance of plantation concessions such as productivity, the number of smallholder farmers, deforestation and other land cover change, and fire occurrence," according to Earth Innovation Institute which designed and is helping the provincial government implement the system.


Companies hire local communities to evade palm oil restrictions in Indonesia


(10/04/2014) As more palm oil companies are held accountable for deforestation in Indonesia, a growing number are hiring local communities to do their dirty work. According to the Oil Palm Farmers Union (SPKS), companies promise to buy mature fruits at attractive rates from smallholders and local villages who agree to clear and plant in protected forest areas. Through these agreements, companies distance themselves from the process, leaving the locals to bear responsibility for the destruction.


High Court denies appeal by palm oil company that cleared protected peat forest


(09/30/2014) Furthering Indonesia's renewed commitment to environmental justice, the High Court of Banda Aceh denied an appeal by PT. Kallista Alam, the oil palm company found guilty of destroying over 1,000 hectares of protected peat forest in Gunung Leuser ecosystem. The Court upheld the previous ruling, which fined the company 366 billion rupiah ($30 million) in penalties and restoration fees.


Malaysian palm oil company destroys Borneo forests, despite buyer's zero deforestation commitment

(09/30/2014) Malaysian palm oil company Genting Plantations is continuing to destroy forests despite a high-profile pledge by one of its customers to eliminate deforestation from its supply chain, alleges a report published by Greenomics, an Indonesian environmental group.


Leaders pledge to end deforestation by 2030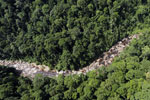 (09/24/2014) Dozens of companies, non-profit organizations, and governments pledged to work together to halve forest loss by 2020 and end it altogether by 2030. If implemented, the commitment could reduce annual carbon dioxide emissions by 4.5-8.8 billion tons annually, equivalent to removing a billion cars from the world's roads.


Cargill commits to zero deforestation across entire global supply chain: all commodities


(09/24/2014) Cargill, one of the world's largest agricultural companies, has extended its zero deforestation commitment for palm oil to all commodities it produces. The commitment, announced Tuesday at the United Nations Climate Summit in New York, is the most far-reaching zero deforestation policy ever established, covering Cargill's sprawling global empire of businesses, including palm oil, sugar, soy, cattle, and cocoa.


Norway to pay Liberia to stop deforestation


(09/23/2014) In one of the many major announcements that have come out of the UN Climate Summit in New York this week, Norway says it will pay Liberia to stop cutting down its forests. Norway's payment will come on the form of development aid for the war-torn, impoverished, and now Ebola-ridden West African nation.


Dissolving pulp: the threat to Indonesia's forests you've probably never heard of


(09/23/2014) If the term "dissolving pulp" evokes nothing for you, you're not alone. Not many people have heard of it, and the very term "dissolving pulp" is so generic it's hard to imagine it could be a threat to anything.


Palm oil giants announce deforestation moratorium -- effective immediately


(09/20/2014) Five of the world's largest palm oil producers have announced an immediate moratorium on palm oil sourced via clearance of potential high carbon stock forests. On Friday, Asian Agri, IOI Corporation Berhad, Kuala Lumpur Kepong (KLK) Berhad, Musim Mas Group and Sime Darby Plantation said they will suspend forest clearing until they have completed a year-along study that aims to establish a threshold for defining what constitutes high carbon stock (HCS) forest.


Krispy Kreme, Dunkin' Donuts to cut palm oil linked to deforestation

(09/19/2014) Two of the world's largest doughnut brands this week committed to sourcing safeguards that move them toward eliminating deforestation from their palm oil supply chains.


Legislation protecting Indonesia's indigenous communities is not good enough, says advocacy group


(09/18/2014) Approaching final legalization, an advocacy group for Indonesia's indigenous communities has asked to postpone passing a bill granting protections to indigenous people, stating some demands still need to be addressed.


Plantation companies agree to process to define zero deforestation commitments

(09/17/2014) A group of palm oil and timber companies that have pledged to eliminate deforestation from their supply chains have agreed to establish a standard for determining what constitutes forest in terms of carbon storage.


From 'production' forests to protected forests, groups work to save Sumatran orangutan habitat. But will it be enough?


(09/16/2014) The orangutan is native exclusively to the islands of Borneo and Sumatra — two regions that have seen the brunt of Indonesia's recent forest destruction due primarily to logging and plantation development. Although there are anywhere from 45,000 to 69,000 Bornean orangutans remaining in the wild, the Sumatran species numbers only about 7,300 according to a 2004 survey, and is dwindling further every year.


Palm oil company continues to operate illegal plantation despite court ruling

(09/12/2014) A palm oil company in Central Kalimantan continues to operate business as usual, despite a Supreme Court ruling confirming it has no legal permit to do so. Since 2009, PT Hati Prima Agro (HPA), a subsidiary of palm oil giant Bumitama Gunajaya Agro Group (BGA), has cleared over 7,000 ha of land in Central Kalimantan, even though their permits were revoked by the Ministry of Forestry in 2008.


FSC meeting weighs old-growth forest protection, smallholder participation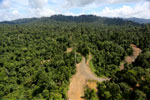 (09/11/2014) The Forest Stewardship Council (FSC), a body that sets social and environmental certification criteria for forestry products, is weighing measures that could step up protection for old-growth forests and make it easier for indigenous people and traditional forest communities to qualify for certification. The measures are set for a vote this week at the body's General Assembly, which is held every three years to establish and revise criteria that underpin the standard.


Elephants pay the price for palm oil in Malaysian Borneo, impact may reach far beyond reported kills


(09/10/2014) More than a dozen elephant kills were reported in Sabah in 2013 alone, but it is unknown exactly how many have lost their lives in recent years as palm plantations encroach further and further into the rainforest. What is clear is that if the loss of their forest habitat continues to drive conflicts with humans at the rate it is now, Borneo elephants' long-term survival may be in jeopardy.


Malaysian palm oil chief misleads on deforestation

(09/10/2014) One of Malaysia's top palm oil officials has once again misled the public on the state of forests in Malaysia.


Companies at risk of sourcing illegal palm oil despite zero deforestation commitments, finds investigation

(09/05/2014) Major palm oil suppliers may be continuing to buy tainted palm oil despite high-profile commitments to eliminate deforestation from their supply chains, reports a new investigation published by Eyes on the Forest.


What lies within, we may never know: deforestation threatening Sulawesi's unique wildlife


(08/26/2014) For 10 million years the Indonesian island of Sulawesi has been disconnected from other landforms, almost inviting evolution to color outside the lines. Despite a growing population and limited space, Sulawesi has managed to provide a safe haven to hundreds of unique species as they evolved over millennia. But that haven may soon be lost to uncontrolled extraction of forest products from Sulawesi's many pristine ecosystems.


Indonesia's forests so damaged they burn whether or not there's drought


(08/21/2014) Air pollution caused by fires set for land-clearing on Sumatra has become a regularly occurrence in Southeast Asia. While these fires are often termed forest fires, the reality is much of the area that burns each year has already been deforested and today mostly consists of grass, scrub, and remnants of what was once forest. But the impacts are nonetheless very substantial, finds a new study published in the journal Scientific Reports.


When forests aren't really forests: the high cost of Chile's tree plantations


(08/18/2014) At first glance, the statistics tell a hopeful story: Chile's forests are expanding. On the ground, however, a different scene plays out: monocultures have replaced diverse natural forests while Mapuche native protesters burn pine plantations, blockade roads and destroy logging equipment. At the crux of these two starkly contrasting narratives is the definition of a single word: "forest."


Indonesian govt reiterates plan to clear 14M ha of forest by 2020

(08/16/2014) The Indonesian government is pressing forward with plans to clear 14 million hectares of forest between 2010 and 2020 despite a commitment to curb greenhouse gas emissions.


ConAgra adopts greener palm oil policy

(08/14/2014) U.S. food giant ConAgra has adopted a new sourcing policy that will exclude palm oil produced at the expense of rainforests and peatlands.


Elephant poaching soars as Sumatran forests turn into plantations


(08/14/2014) There has been a spike in elephant deaths in Sumatra this year, and conversion of rainforest to plantations is one of the main causes. The number of Sumatran elephants poached in the province of Riau so far this year is staggering, with 22 reported kills in the first six months of 2014 compared to 14 for the entirety of 2013.


Big palm oil companies move forward on carbon study


(08/14/2014) Seven palm oil giants have agreed to fund a study that will define what constitutes "High Carbon Stock" (HCS) forest, a move that will potentially determine the fate of ecosystems around the world as more companies commit to "zero-deforestation" policies based on the amount of carbon stored in vegetation.


Half of Riau's oil palm plantations are illegal

(08/12/2014) Half of the oil palm plantations in Sumatra's Riau Province are illegal, said Indonesia's top forestry official.


Indonesia's children see ravaged environment in their future


(08/11/2014) A generation ago, Borneo was one of the wildest places on the planet. But decades of logging and oil palm plantations has changed the landscape of Borneo forever: in fact a recent study found that the island has lost 30 percent of its total forest cover since 1973. In the face of this large-scale environmental destruction, a new study finds that Indonesian Borneo's children have a pessimistic view of their future.


Aceh's largest peat swamp at risk from palm oil

(08/11/2014) Oil palm plantations and other developments are threatening Rawa Singkil Wildlife Preserve—Aceh's largest peat swamp, and home to the densest population of Sumatran orangutan in the Leuser Ecosystem. The lack of clear boundaries, and construction of roads bisecting the area has fostered encroachment by local and outside entrepreneurs, including some former local officials, reports Abu Hanifah Lubis, Program Manager of Yayasan Leuser Internasional (YLI).


The 90 Percent Diet: reducing our environmental impact by eating less meat


(08/07/2014) In Brian Machovina's life, a serendipitous influence of people and places have all contributed to his current passion for inspiring people to eat less meat. With fewer grazing animals, Machovina's studies show that we could make better conservation and production choices with land that would otherwise be used to raise or feed livestock.


Tin mining, palm oil plantations wreaking havoc on small Indonesian island


(08/04/2014) Belitung, a picturesque island off the east coast of Sumatra, has experienced an uptick in tourism recently due to its unspoiled white sand beaches and turquoise waters. But next to all of the beauty, an environmental tragedy is quietly unfolding: the island's primary forests are being cut down at an alarming rate in favor of mining and palm oil plantations.


Cargill to cut off suppliers who don't provide deforestation-free palm oil


(07/30/2014) Agricultural giant Cargill, America's largest palm oil importer, will no longer buy palm oil from sources associated with deforestation, conversion of peatlands, and social conflict. The policy follows similar commitments made by other major palm oil buyers, including Unilever and Nestle, and comes after years of campaigning led by the Rainforest Action Network.


Palm oil company clears rainforest in New Guinea


(07/29/2014) An Indonesian Stock Exchange-listed company whose commissioner is a member of The Nature Conservancy-Indonesia's board has been clearing dense rainforest in New Guinea, finds a new report from Greenomics-Indonesia. The report is based on analysis of data from Global Forest Watch, NASA satellites, Indonesia's Ministry of Forestry, and company documents.


Surprising habitat: camera traps reveal high mammal diversity in forest patches within oil palm plantations


(07/21/2014) After more than four and a half years of camera trap footage, the results are encouraging: 36 mammal species, of which more than half are legally protected, are prospering in this most surprising of spots: an oil palm plantation in the province of East Kalimantan in Indonesian Borneo.


30% of Borneo's rainforests destroyed since 1973


(07/16/2014) More than 30 percent of Borneo's rainforests have been destroyed over the past forty years due to fires, industrial logging, and the spread of plantations, finds a new study that provides the most comprehensive analysis of the island's forest cover to date. The research, published in the open-access journal PLOS ONE, shows that just over a quarter of Borneo's lowland forests remain intact.


New palm oil sustainability manifesto met with criticism from environmentalists


(07/11/2014) This week several palm oil giants announced new environmental criteria for palm oil production. The companies say the initiative goes beyond the industry-leading standard set by the Roundtable on Sustainable Palm Oil (RSPO), but two prominent environmental groups quickly disagreed, arguing the measure has substantial loopholes that will allow growers to continue destroying forests.


Do Indonesians really want more big plantations?

(07/04/2014) How to best use Indonesia's land resources? This is one of the more crucial questions facing the Presidential candidates in Indonesia's upcoming elections.


A fine line: new program predicts when human impact becomes too much


(07/03/2014) Scientists at Stanford University recently unveiled a new modeling program that can predict the response of the environment to the land-use changes of human communities. Using their model, they found that natural resources can support humanity – up to a certain point.


Oil palm plantations degrade local water quality relative to community forests

(06/30/2014) Oil palm plantations are not only encroaching on forests, they are also degrading water quality, finds a new study published in the Journal of Geophysical Research: Biogeosciences.


Despite moratorium, Indonesia now has world's highest deforestation rate


(06/29/2014) Despite a high-level pledge to combat deforestation and a nationwide moratorium on new logging and plantation concessions, deforestation has continued to rise in Indonesia, according to a new study published in Nature Climate Change. Annual forest loss in the southeast Asian nation is now the highest in the world, exceeding even Brazil.


Next big idea in forest conservation? Playing games to understand what drives deforestation


(06/26/2014) Dr. Claude Garcia plays games, but you won't find him betting his shirt at the casino. As leader of the Forest Management and Development Research Group at ETH Zürich, Garcia and his team use participatory modeling and role-playing games, merged with more traditional disciplinary sciences such as ecology, economics, and sociology to understand and manage complex landscape change in the tropics.


Is Cameroon becoming the new Indonesia? Palm oil plantations accelerating deforestation


(06/25/2014) The potential for new laws governing the use of forest resources this year in Cameroon promises an opportunity to stem the rapid loss of forest in the biologically diverse country. But the changes may ultimately not be what's needed to save Cameroon's forests.


Wilmar to investigate palm oil company allegedly destroying orangutan forest


(06/23/2014) A Wilmar supplier is allegedly destroying orangutan habitat in Indonesian Borneo, potentially putting it in breach of the plantation giant's zero deforestation policy, reports Greenomics. According to analysis of satellite data by Greenomics, PT Sumatera Jaya Agro Lestari (SJAL) has cleared an area of forest that is classified as orangutan habitat.


Broken promises no more? Signs Sabah may finally uphold commitment on wildlife corridors


(06/23/2014) Five years ago an unlikely meeting was held in the Malaysian state of Sabah to discuss how to save wildlife amid worsening forest fragmentation. Although the meeting brought together longtime adversaries—conservationists and the palm oil industry—it appeared at the time to build new relationships and even point toward a way forward for Sabah's embattled forests.


The palm oil diet: study finds displaced orangutans have little else to eat


(06/20/2014) In a recent study, researchers assessed how orangutans have adapted to living among oil palm plantations on Borneo. They found that while orangutans have adapted to the island's human-transformed landscapes better than expected, oil palm plantations are unable to sustain orangutan populations in the long-term.


Despite green pledge, Wilmar partner continues to destroy forest for palm oil


(06/12/2014) Two palm oil companies partially owned by Wilmar are continuing to destroy rainforests in Indonesia despite a high profile zero deforestation pledge, alleges a new report published by Greenomics.


APRIL's forest policy failing to stop rainforest destruction, say green groups

(06/06/2014) Asia Pacific Resources International Holdings Limited's forest policy allows the Singapore-based pulp and paper giant to continue destroying rainforests and peatlands for industrial plantations, argues a letter published by an international coalition of environmental groups.


Greenpeace rates companies' zero deforestation commitments

(06/06/2014) Greenpeace has released a basic rating system to gauge the strength of companies' zero deforestation commitments related to palm oil sourcing.


RSPO plantations publicly mapped for the first time

(06/04/2014) A global map of the world's Roundtable on Sustainable Palm Oil (RSPO) certified oil palm plantations is available for the first time.


Philippines targets 8M ha for palm oil production

(06/04/2014) The Philippines is proposing to convert 8 million hectares (20 million acres) of 'idle, denuded and unproductive lands' for oil palm plantations, reports the Philippine Daily Inquirer.


Singapore: companies must accept responsibility in addressing haze crisis

(05/29/2014) Corporations will have to step up as better stewards of the environment if Southeast Asia's haze crisis is to be addressed, said Singaporean officials during a meeting held last week to discuss regional sustainability efforts.


Greenpeace accuses controversial palm oil company and Cameroon government of illegal logging


(05/28/2014) Greenpeace has just accused one of the world's most controversial oil palm companies, Herakles Farms, of colluding with top government officials to sell off illegally logged timber to China. According to a new report, an agreement between Cameroon's Minister of Forestry and Herkales Farms—through a shell company—could torpedo the country's agreement with the EU for better timber management.


Deutsche Bank dumps controversial palm oil company

(05/27/2014) Deutsche Bank has sold its stake in Bumitama, an Indonesian palm company that has been embroiled in controversy over alleged destruction of rainforests and peatlands in Borneo, reports Friends of the Earth Europe.


Malaysian palm oil giant loses PNG case, plantations declared illegal

(05/24/2014) Papua New Guinea's National Court has declared two leases held by Malaysia-based Kuala Lumpur Kepong Berhad (KLK) null and void, and ordered the government to cancel the licenses to convert nearly 40,000 hectares of rainforest and community forest for oil palm plantations, reports the Rainforest Action Network (RAN).


Zero-deforestation commitments pose acute challenges for commercial giants in the palm oil industry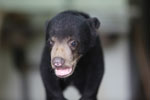 (05/22/2014) The path to zero-deforestation appears to be paved with good intentions, but how successful are these companies in staying on that path? A controversial proposal to construct a refinery in the wildlife-rich Balikpapan Bay in Indonesian Borneo highlights the challenges faced by both palm oil companies and conservationists in the face of zero-deforestation commitments.


Timber concessions in Sumatra have high conservation value, according to report


(05/21/2014) Five industrial plantation forest concessions that supply timber to PT Asia Pulp and Paper (APP) in South Sumatra – locally known as HTI concessions – are areas of high conservation value inhabited by endangered Sumatran tigers (Panthera tigris sumatrae) and other endemic wildlife, according to a report issued at the end of March.


PepsiCo announces zero deforestation commitment for palm oil


(05/21/2014) The 450,000 tons of palm oil sourced annually by PepsiCo will be largely free of deforestation and peatlands conversion by 2016 under a policy announced last week by the food and drink giant. But some environmental activists are expressing reservations about the commitment, asserting that the safeguards are weaker than those set by other consumer products giants like Unilever and Nestle.


The matrix matters: scientists find surprising biodiversity between forests


(05/20/2014) In human-dominated countryside areas, forests are often fragmented and scattered among a matrix of developments such as plantations and pastures. Scientists have long overlooked the habitat value of these matrices. However, according to a recent study published in Nature, the biodiversity of altered countryside areas that exist between islands of fragmented forests can be significant and deserving of conservation attention.


Ag giant ADM boosts greener palm oil

(05/13/2014) Archer Daniels Midland (ADM) will join a growing list of companies committing to stricter standards for palm oil production as part of an effort to reduce environmental damage and social conflict associated with the crop.


Obama: palm oil destroying Malaysia's rainforests

(05/09/2014) President Obama elevated the issue of destruction of rainforests for palm oil production during his brief visit to Malaysia last week.


Special Report: Lake Toba indigenous people fight for their frankincense forest


(05/08/2014) It was a cool and foggy day in Dolok Ginjang forest, but that did not stop villagers of Pandumaan and Sipituhuta in North Sumatra from heading to work to extract frankincense from the trunks of its tall trees. Frankincense, an aromatic tree resin used in perfumes and incense, is the primary source of income for local people in the area. However, that routine has been disrupted for the past few years as land conflict has erupted between villagers and wood pulp producer PT Toba Pulp Lestari over the forest area.


Elephants in the midst: warning system prevents human-elephant conflicts in India, saves lives


(05/08/2014) Indian elephants once freely roamed the rich mid-elevation evergreen forests of the Valparai plateau in the Western Ghats, one of the world's mega biodiversity regions, but they can't move the way they used to. Ever-increasing commercial plantations and settlements have become obstacles to the daily and seasonal movements of elephants, creating more chances for often-deadly encounters between humans and elephants.


Almost 90 percent of Republic of the Congo's lowland forests open to logging


(05/06/2014) Although the Republic of the Congo has opened up nearly 90 percent of its lowland forests to logging, the majority of the logging occurring in the country is still illegal, according to a new report from the Chatham House. In fact the UK policy institute finds that illegal logging in the Republic of the Congo may make up as much as 70-75 percent of the industry.


Malaysian palm oil company stock drops after environmental complaint

(05/06/2014) Genting Plantations Bhd's stock price fell by more than two percent after the palm oil company's membership in the Roundtable of Sustainable Palm Oil (RSPO) was suspended due to a complaint by the Borneo Rhino Alliance for failing to abide by the body's principles on establishing new plantations, reports The Edge Financial Daily.


Palm oil plan unlikely to help communities in Indonesian New Guinea

(05/05/2014) Plans to rapidly expand palm oil production in Indonesian New Guinea are unlikely to boost livelihoods for local communities since most investors are outsiders and the bulk of workers will be migrants, argues a paper published in Environment, Development and Sustainability.


Johnson & Johnson commits to zero deforestation for palm oil


(05/01/2014) Personal care products giant Johnson & Johnson (J&J - NYSE:JNJ) today unveiled a comprehensive palm oil sourcing policy that eliminates deforestation and social conflict from its global palm oil supply chain. The policy applies to all palm oil and palm oil derivatives J&J uses.


Commodity eco-certification skyrockets, but standards slip

(05/01/2014) The volume of commodities produced under various social and environmental certification standards jumped 41 percent in 2012, far outpacing the 2 percent growth across conventional commodity markets, finds a comprehensive new assessment of the global certification market.


Indonesian activist wins Goldman Prize for fighting palm oil, deforestation


(04/28/2014) An Indonesian has won the world's most prestigious award for environmental activism for his efforts to fight illegal logging, forest encroachment for palm oil production, and a policy that would open up vast swathes of an endangered ecosystem for mining and industrial plantations.


APP commits to conserve, restore 1M ha of Indonesian forest; WWF pledges support


(04/28/2014) Asia Pulp & Paper (APP), Indonesia's largest pulp and paper company and a long-time target of environmental campaigners, has committed to protect and restore a million hectares of forest across Indonesia. The pledge, which represents an area equivalent to the total plantation area from which it sourced pulp in 2013, was immediately welcomed by WWF, which until today has remained one of APP's staunchest critics.


Despite campaign, Girl Scout cookies still aren't deforestation free, say scout activists


(04/25/2014) Despite a high-profile campaign that caused one of the world's largest food companies to adopt a comprehensive zero deforestation policy, Girl Scout cookies still aren't necessarily free of rainforest destruction and social conflict, say the two girl scouts who launched the protest seven years ago.


Special Report: Palm oil, politics, and land use in Indonesian Borneo (Part I)


(04/24/2014) As one of the world's largest palm oil producers, Indonesia is often at the receiving end of criticism and protests by activists, and even by its own people. Its poor forest and land management practices, which have been going on for decades, have degraded both its landscapes and its reputation.


APRIL continued destroying high conservation rainforest up until January pledge


(04/21/2014) Plantation giant Asia Pacific Resources International Limited (APRIL) continued to source fiber produced by destruction of high conservation value forests in Sumatra right up until it committed to a new forest conservation policy, according to an investigation by Eyes of the Forest, a coalition of environmental groups in Riau.


Is Aru safe? Indonesia suspends plan to clear half the islands' forests


(04/17/2014) Aru, an area made up of about ninety-five low-lying islands in the Maluku province of eastern Indonesia, has suspended a plan to clear half of its total forest cover for sugar cane. However, the island paradise is still not safe from large-scale deforestation, according to a report from Mongabay-Indonesia.


Malaysia at risk of falling behind in push for more sustainable palm oil


(04/17/2014) The Malaysian state should play a more active role in supporting the transition toward less environmentally destructive palm oil production, says a coalition of Malaysian NGO's. In a statement issued Sunday, the Malaysian Palm Oil NGO Coalition (MPONGOC) urged Malaysian banks, palm oil associations, and other government-backed institutions to commit to 'improving social and environmental standards in the palm oil industry'.


Forests in Indonesia's concession areas being rapidly destroyed


(04/10/2014) Forest clearing within areas zoned for timber, logging, oil palm, and mining accounted for nearly 45 percent of deforestation in Indonesia between 2000 and 2010, finds a new study that examined forest loss within industrial concessions.


A new face for palm oil? How a small co-op is changing the industry in Honduras


(04/10/2014) Expanding oil palm plantations are among the top reasons for deforestation globally, along with cattle ranching, timber, and soy. However, a small palm oil production outfit recently became the first cooperative in the world to achieve Rainforest Alliance certification for sustainable growth of African palms, employing a number of innovations to ensure the prosperity of both forests and local communities.


Cargill commits to zero deforestation, but environmentalists have questions


(04/09/2014) After years of criticism from environmental groups, Cargill says it will establish policies to eliminate deforestation, peatlands conversion, and social conflict from its palm oil supply chain. But activists aren't yet sure what to make of the agribusiness giant's pledge. On Tuesday Cargill released a letter it sent to the Roundtable on Sustainable Palm Oil (RSPO), a body that sets eco-certification standards, in response to a Greenpeace Report linking it to deforestation.


Procter & Gamble, Cargill pledge to cut deforestation linked to palm oil


(04/08/2014) Procter & Gamble (P&G) and Cargill today announced new measures to cut deforestation from their palm oil supply chains. P&G (NYSE:PG), a consumer products giant that owns brands like Head & Shoulders and Oil of Olay, pledged to establish traceability of palm oil to supplier mills by the end of 2015. The policy commits it to eliminate deforestation from its supply chain by 2020.


Malaysian palm oil giant tied to social conflict, deforestation, says report


(04/03/2014) Unlike other palm oil giants that have recently made strong commitments to eliminating deforestation and social conflict from their supply chains, Malaysia-based Kuala Lumpur Kepong (KLK) continues to source palm oil associated with forest destruction and community conflict, argues a new report published by the Rainforest Action Network (RAN).


Is deforestation-free clothing possible?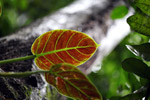 (04/02/2014) H&M and Zara/Inditex, two of the world's largest clothing companies, today pledged to eliminate old-growth forest destruction from their products. The commitment lends support to a new front on efforts to cut deforestation out of the supply chains of global brands. Until now, most of the focus of campaigners has been on pulp and paper, timber, and agricultural commodities like soy, palm oil, and cattle.


Schwarzenegger targeted by environmentalists for investments in forest-destroying companies


(03/31/2014) Former movie star and politician Arnold Schwarzenegger is facing criticism after Global Witness produced evidence that his investment company is profiting off rainforest destruction in Southeast Asia. The findings are significant because Schwarzenegger championed rainforest conservation while serving as governor of California.


Grocery giant commits to zero-deforestation policy for palm oil sourcing

(03/25/2014) Safeway has become the latest company to establish a policy that excludes deforestation-linked palm oil from its products.


General Mills, Colgate-Palmolive announce deforestation-free policies for palm oil sourcing


(03/24/2014) Two consumer products giants have joined the wave of companies committing to deforestation-free palm oil. On Monday General Mills and Colgate-Palmolive both announced palm oil policies that go beyond standards set by the Roundtable on Sustainable Palm Oil (RSPO), the industry's main certification body. The policies include provisions to protect wildlife-rich rainforests and carbon-dense peatlands, while respecting the rights of local communities.


Community's push to clear forest for plantation challenges efforts to conserve in Indonesia


(03/20/2014) In the swampy peatlands of Basilam Baru in Sumatra's Riau Province a conflict between a community and a woodpulp company is illustrating some of the intractable challenges of conserving forests and addressing deforestation in Indonesia. On first glance the story seems depressingly familiar. One actor wants to preserve the forest, which serves as critical habitat for endangered Sumatran tigers and clouded leopards. The other wants to clear it for a plantation.


Photos: Forests, peatlands, plantations, and deforestation in Riau


(03/19/2014) Indonesia's Riau Province on the island of Sumatra has experienced rapid deforestation since the early 1990's, with primary forest cover plummeting by 85 percent in twenty years. Most of this forest loss has been driven by plantation development for timber, woodpulp, and palm oil production.


Indian food giant to source deforestation-free palm oil

(03/19/2014) Orkla, a Nordic conglomerate that owns MTR Foods, one of India's major food companies, has established a zero deforestation policy for the palm oil it sources, reports Greenpeace.


APP pledges to restore forests, if given the opportunity


(03/18/2014) Over the past 20 years, Sumatra's lowland rainforests have been destroyed at a virtually unmatched rate and scale. Since 1990, the island's primary forests shrank by 40 percent while its overall forest cover declined by 36 percent, mostly the result of logging, agricultural expansion, and conversion for oil palm and timber plantations. What little forest does survive is often degraded — today less than 8 percent of Sumatra retains primary forest.


Will zero deforestation commitments save Indonesia's forests?


(03/17/2014) Skirting the Malacca Strait near the Indonesian city of Dumai the air is thick with haze from peat fires burning below. As the sky clears, a landscape of sharply-cut geometric shapes becomes apparent. What was once carbon-dense peat forests and rainforests are today massive oil palm and wood pulp plantations.



Page 1 | Page 2 | Page 3 | Page 4 | Page 5 | Page 6 | Page 7