News articles on livestock

---
Mongabay.com news articles on livestock in blog format. Updated regularly.






To keep big cats out, use a cat door
(02/26/2015) As a hunter searches for prey, heat radiates off the sun stroked horizon distorting the landscape. At the snap of a twig and a rustle in thorny acacia the hunter is off. Keen eyed hearing pinpoint its prey: the cheetah spots an impala and immediately gives chase. The chase won't last long though. The impala lives on a farm and is protected by a high fence to keep predators out. But these fences aren't fool proof.
Global warming emissions from meat consumption rising rapidly
(07/22/2014) Greenhouse gas emissions from livestock production have increased by more than 50 percent over the past 50 years and are set to zoom higher as the developing world consumes more meat, finds a new study published in the journal Proceedings of the National Academy of Sciences (PNAS).
Cats' best friend? A new role for guard dogs in South Africa
(07/09/2014) While there has been a surge of recovery and reintroduction programs to combat predator decline, human population growth and limited protected areas have led to increased rates of human-wildlife conflicts in many regions of the world. A study published recently tested the ability of trained guarding dogs to protect livestock in South Africa and found it to be highly effective, protecting humans and predators alike.
Over 75 percent of large predators declining
(01/09/2014) The world's top carnivores are in big trouble: this is the take-away message from a new review paper published today in Science. Looking at 31 large-bodied carnivore species (i.e those over 15 kilograms or 33 pounds), the researchers found that 77 percent are in decline and more than half have seen their historical ranges decline by over 50 percent. In fact, the major study comes just days after new research found that the genetically-unique West African lion is down to just 250 breeding adults.
Chickens before cows: new study finds cattle have outsized greenhouse gas footprint

(12/19/2013) If you want to lower your greenhouse gas emissions, choose chicken or poultry over beef and dairy, according to a massive new study in the Proceedings of the National Academy of Sciences (PNAS). The study finds that global cattle production—both for beef and dairy—is responsible for a whopping 77 percent of the world's greenhouse gases attributed to livestock. Meanwhile, pork and poultry account for only 10 percent the greenhouse gases from livestock.
Humans are not apex predators, but meat-eating on the rise worldwide
(12/05/2013) A new paper in Proceedings of the National Academy of Sciences has measured the "trophic level" of human beings for the first time. Falling between 1 and 5.5, trophic levels refer to where species fit on the food chain. Apex predators like tigers and sharks are given a 5.5 on trophic scale since they survive almost entirely on consuming meat, while plants and phytoplankton, which make their own food, are at the bottom of the scale. Humans, according to the new paper, currently fall in the middle: 2.21. However, rising meat-eating in countries like China, India, and Brazil is pushing our trophic level higher with massive environmental impacts.
African grass could substantially cut greenhouse gas emissions from livestock industry

(09/17/2013) Scientists will call for a major push this week to reduce the amount of greenhouse gas emissions from agriculture through the use of a modified tropical grass. Brachiaria grasses have been found to inhibit the release of nitrous oxide, which has a more powerful warming effect than carbon dioxide or methane, leading them to be called a super grass.
Overpopulation and grazing imperils nomadic lifestyle and wildlife in Ladakh
(08/23/2013) In the unforgivingly cold, arid and harsh high-altitude regions of Central Asia, nomadic herders have survived for several centuries. Guided by a keen understanding of the environment they live in, they move constantly with their livestock, following trails of fresh pastures and 'settling down' only briefly. Surrendering their destiny to the whims of nature, these free spirited wanderers seem unshakeable.
Foodies eat lab-grown burger that could change the world

(08/06/2013) Yesterday at a press event in London, two food writers took a bite into the world's most unusual hamburger. Grown meticulously from cow stem cells, the hamburger patty represents the dream (or pipedream) of many animal rights activists and environmentalists. The burger was developed by Physiologist Mark Post of Maastricht University and funded by Google co-founder Sergey Brin in an effort to create real meat without the corresponding environmental toll.
Booming cashmere trade eating up habitat for snow leopards, saiga, and wild yak
(07/25/2013) Snow leopards, wild yaks and other iconic wildlife on the world's highest mountains and great steppes are becoming "fashion victims" of the surging global trade in cashmere, new research has revealed. Scientists found wildlife being driven to the margins of survival by the "striking but unintended consequences" of huge increases in the numbers of the goats producing the luxurious lightweight wool.
Eat insects to mitigate deforestation and climate change
(05/14/2013) A new 200-page-report by the UN Food and Agriculture Organization (FAO) urges human society to utilize an often-ignored, protein-rich, and ubiquitous food source: insects. While many in the industrialized west might turn up their noses at the idea of eating insects, already around 2 billion people worldwide eat over 1,900 species of insect, according to the FAO. Expanding insect-eating, the authors argue, may be one way to combat rising food needs, environmental degradation, and climate change.
Forgotten lions: shedding light on the fate of lions in unprotected areas
(03/18/2013) African lions (Panthera leo) living outside of protected areas like national parks or reserves also happen to be studied much less than those residing within protected areas, to the detriment of lion conservation initiatives. In response to this trend, a group of researchers surveyed an understudied, unprotected region in northwestern Mozambique called the Tete Province, whose geography and proximity to two national parks suggests a presence of lions.
Innovative idea: wildlife income may help people withstand drought in Africa

(03/18/2013) Getting local people to become invested in wildlife conservation is not always easy, especially in parts of the world where protected areas are seen as taking away natural resources from local communities. This tension lies around Gonarezhou National Park in Zimbabwe, where a growing population of livestock herders competes with wildlife.
Living beside a tiger reserve: scientists study compensation for human-wildlife conflict in India
(01/21/2013) During an average year, 87% of households surrounding Kanha Tiger Reserve in Central India report experiencing some kind of conflict with wild animals, according to a new paper in the open-access journal PLOS One. Co-existence with protected, free-roaming wildlife can be a challenge when living at the edge of a tiger reserve. "Local residents most often directly bear the costs of living alongside wildlife and may have limited ability to cope with losses" wrote the authors of the new paper.
Forests, farming, and sprawl: the struggle over land in an Amazonian metropolis
(12/04/2012) The city of Parauapebas, Brazil is booming: built over the remains of the Amazon rainforest, the metropolis has grown 75-fold in less than 25 years, from 2,000 people upwards of 150,000. But little time for urban planning and both a spatial and mental distance from the federal government has created a frontier town where small-scale farmers struggle to survive against racing sprawl, legal and illegal mining, and a lack of investment in environmental protection. Forests, biodiversity, and subsistence farmers have all suffered under the battle for land. In this, Parauapebas may represent a microcosm both of Brazil's ongoing problems (social inequality, environmental degradation, and deforestation) and opportunity (poverty alleviation, reforestation, and environmental enforcement).
Mekong dam spree could create regional food crisis
(08/27/2012) Fish are a hugely important protein source for many people around the world. This is no more evident than along the lower Mekong River delta where an estimated 48 million people depend directly on the river for food and livelihoods. But now a new study in Global Environmental Change cautions that 11 planned hydroelectric dams in the region could cut vital fish populations by 16 percent while putting more strain on water and land resources.
Meat consumption jumps 20 percent in last decade with super-sized environmental impacts
(10/11/2011) Meat consumption and production remains on the rise, according to a new report Worldwatch Institute, with large-scale environmental impacts especially linked to the spread of factory farming. According to the report, global meat production has tripled since 1970, and jumped by 20 percent since 2000 with consumption rising significantly faster than global population.
Kenya should embrace living with nature as the model for a healthier, wealthier nation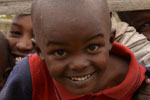 (09/27/2011) Hundreds of thousands of Kenyans are supporting government efforts to enact progressive new policies through its Vision 2030 initiative as it promises to lift us out of a depressed economy and to take us onto a path to becoming a prosperous developed nation. For this to occur, development must be sustainable —but for now what the people want and need most is for the basic necessities for life to be assured like adequate water, sanitation, energy, health, education, homes, and jobs. It is unfortunate that some of our leaders are mistaken in believing that this means Kenya should look like USA or Europe with concrete cities and mega highways, speed trains, and artificial gardens—it will all be at the cost of our spectacular natural environment and wildlife heritage. Kenya hardly has any natural resources, what we have is wilderness and wildlife. For Kenya to stand apart, she must aspire to safeguard the environment and protect forests and wildlife as a central means of to attaining this sustainable development goal.
Asia's last lions lose conservation funds to tigers

(01/24/2011) The last lions of Asia and the final survivors of the Asiatic lion subspecies (Panthera leo persica) are losing their federal conservation funding to tiger programs, reports the Indian media agency Daily News & Analysis (DNA). While the Asiatic lion once roamed Central Asia, the Middle East, and even Eastern Europe, today the subspecies survives only in India's Gir Forest National Park in the north-western state of Gujarat.
Lion poisonings decimating vultures in Kenya

(01/19/2011) It's a common image of the African savanna: vultures flocking to a carcass on the great plains. However, a new study has found that vulture populations are plummeting in Kenya's Masai Mara National Reserve, a part of the Serengeti plains, due to habitat loss as well as the illegal killing of lions. Increasingly farmers and livestock owners have targeted lions and other big predators by poisoning livestock carcasses with toxic pesticides, such as Furadan. Not only illegal, such poisonings take their toll on other Serengeti wildlife, including vultures that perish after feeding on the laced carcasses.
Got milk: 3 percent of greenhouse gases from milk production

(04/21/2010) Just less than 3 percent of the world's greenhouse gas emissions come from the production of milk, according to a new study by the UN Food and Agricultural Organization (FAO). Covering dairy producing animals from small nomadic herds to massive industrialized dairy operations, the FAO study factors in the production, processing, and transportation of milk as well as the fertilizer, pesticides, and feed used in the dairy industry. The total rises 4 percent if using dairy animals for meat is included.
Just how bad is meat-eating for the environment?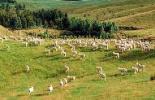 (03/28/2010) Meat is booming. In the past thirty years, livestock production has increased threefold. In many parts of the world where incomes are expanding, meat, once a delicacy, is now eaten regularly and voraciously. But what are the environmental impacts of this 'livestock revolution'? Two recent studies look at the global impact of the livestock industry, one alleges that its environmental impacts in relation to greenhouse gas emissions has been overestimated, while the other takes a holistic view of the industry's environmental impact.
Photos: four Critically Endangered Somali wild ass born at preserve in Qatar

(12/07/2009) Four Somalia wild ass were born at the Al Wabra Wildlife Preservation (AWWP) in Qatar. The Somali wild ass (Equus africanus somaliensis) is a subspecies of the African wild ass, both of which are classified by the IUCN Red List as Critically Endangered. The four foals all have the same father, a stallion named 'Hector' which came to AWWP in April 2008 from the Montpellier Zoo.
Lion population in Kenya could disappear in 10 to 20 years

(08/20/2009) The Kenyan Wildlife Service recently announced that massive declines in lion population may lead to their disappearence from the region within less than 2 decades. Kenya currently has an estimated 2000 lions, but is losing the large cats at a rate of around 100 each year.
Brazilian beef giant announces moratorium on rainforest beef
(08/13/2009) Brazil's second-largest beef exporter, Bertin, announced it would establish a moratorium on buying cattle from farms involved in Amazon deforestation, reports Greenpeace. The move comes after the World Bank's International Finance Corporation (IFC) withdrew a $90 million loan to Bertin following revelations in a Greenpeace report that the company was buying beef produced on illegally deforested lands. The report, which linked some of the world's most prominent brands to rainforest destruction in the Amazon, had an immediate impact, triggering a cascade of events.
Ebola virus found in pigs

(07/09/2009) A variant of the deadly Ebola virus has turned up in pigs in the Philippines, report researchers writing in the journal Science.
Nike, Unilever, Burger King, IKEA may unwittingly contribute to Amazon destruction, says Greenpeace
(06/01/2009) Major international companies are unwittingly driving the deforestation of the Amazon rainforest through their purchases of leather, beef and other products supplied from the Brazil cattle industry, alleges a new report from Greenpeace. The report, Slaughtering the Amazon, is based on a three-year undercover investigation of the Brazilian cattle industry, which accounts for 80 percent of Amazon deforestation and roughly 14 percent of the world's annual forest loss. Greenpeace found that Brazilian beef companies are important suppliers of raw materials used by leading global brands, including Adidas/Reebok, Nike, Carrefour, Eurostar, Unilever, Johnson & Johnson, Toyota, Honda, Gucci, Louis Vuitton, Prada, IKEA, Kraft, Tesco and Wal-Mart, among others.
Starving vultures in Europe allowed to feast again

(04/26/2009) European vultures have been thrown a lifeline. Last week, Members of the European Parliament voted to change a law that had banned farmers across the continent from leaving dead livestock in the field, a major source of food for vultures.
Famous Kenyan park experiencing large declines in wildlife

(04/21/2009) In Masai Mara, one of Africa's most treasured parks, researchers have found significant, in some cases catastrophic, declines of wild grazing animals. In fifteen years six of seven hoofed animals—giraffes, warthogs, hartebeest, impala, topis and waterbucks—showed declines. The study published in the British Journal of Zoology confirms what has long been expected: wildlife populations in Masai Mara are plummeting due to increased competition with humans and livestock.
Rise of industrial chicken farming imperils genetic stock of the industry

(11/03/2008) Industrial poultry farming is reducing the genetic diversity of chickens, putting them at greater risk of disease, report researchers writing in Proceedings of the National Academy of Sciences. The authors propose interbreeding commercial chickens with indigenous stocks to restore greater diversity within the industry.
Tree resprouting offers hope in former pastures of Brazil's cerrado

(09/06/2007) Deforested landscapes in the Brazilian cerrado show hopeful signs of recovery even after long periods of intensive use, reports a study published in the journal Biotropica. Analyzing the natural reestablishment of native trees in former pastureland located in the dry woodlands of the Brazilian cerrado, a team of researchers found that while species richness was lower in older pasture, density and composition of regenerating trees did not change with pasture age.
Loss of livestock breeds put food supplies at risk in poor countries

(09/03/2007) A number of rare livestock breeds face extinction, a prospects the weakens genetic diversity and could be the food supply at risk in some parts of the world, warns a new report from the Consultative Group on International Agricultural Research (CGIAR). The group calls for the immediate establishment of genebanks to conserve reproductive material from the most threatened breeds.