News articles on law

---
Mongabay.com news articles on law in blog format. Updated regularly.






Authorities catch kingpin responsible for killing 20 rhinos
(02/19/2015) With the aid of Interpol, authorities have arrested the leader of a rhino poaching gang responsible for killing a 20 Indian rhinoceros in Nepal. Last month, authorities nabbed Raj Kumar Praja in Malaysia where he had been evading capture for two years. Kumar was already evicted of 15 poaching incidents in absentia and sentenced to 15 years in prison.
Indigenous communities in Paraguay threatened by deforestation despite having land rights
(02/17/2015) According to a report by Survival International, the existence of the isolated Ayoreo Totobiegosode people is critically threatened by cattle ranching firms that are destroying their last forest refuge. The report asserts Paraguayan law gives native people the rights to their traditional land. Yet, most of the land in Paraguay is privatized, making these laws in reality difficult to achieve.
Sabah shocked by banteng poaching

(02/16/2015) Malaysia's Daily Express recently published graphic photos of poachers in the Malaysian state of Sabah posing proudly with a number of illegally slaughtered large animals, including the incredibly rare and cryptic banteng. Wild, forest cattle, banteng are scattered across parts of Southeast Asia, but Borneo is home to a distinct subspecies: Bos javanicus lowi.
Feds confirm first wolf in the Grand Canyon area shot dead

(02/12/2015) Last fall, tourists to the north rim of the Grand Canyon reported seeing a gray wolf. The only problem was there had been no wolves in the area for over 70 years. Still, it turned out the animal in question was not a coyote or stray dog, but, indeed a female gray wolf known as "914F". She had migrated hundreds of miles from the northern Rockies. Unfortunately, this was near the end of her story.
Suspects acquitted in shocking murder of sea turtle conservationist

(01/27/2015) Yesterday, the seven men accused of brutally murdering Jairo Mora Sandoval on a beach in Costa Rica two years ago were acquitted of the crime. Sandoval's murder shocked the Central American country—long known for the progressive protection of its lush rainforests and sweeping beaches—but the judge who acquitted the accused cited reasonable doubt and a investigation marred by mistakes.
1,215 rhinos butchered in South Africa in 2014
(01/22/2015) 1,215: that's the total number of rhinos butchered last year in South Africa for their horns. The number represents another annual record—the seventh in a row—topping last year's total by 195 rhinos. South Africa houses the bulk of the world's rhinos (around 80 percent), but has also become the center of the illegal poaching trade.
Malta approves public referendum of bird hunt that kills over 15,000

(01/12/2015) Malta's Constitutional Court has upheld a public referendum to decide the fate of the country's controversial spring bird hunt, which kills over ten thousand migrating birds every year. The Constitutional Court threw out objections by Malta's powerful hunting lobby, and instead sided with the 11 conservation groups who organized the referendum, known as the Coalition for the Abolition of Spring Hunting—gathering 40,000 signatures from Maltese voters.
California introduces bill to close ivory loophole

(01/08/2015) California congresswoman, Toni G. Atkins, introduced a bill yesterday (AB 96) that would close a major loophole allowing ivory to be sold all over the state. Thousands of miles away, across Africa, poachers are decimating elephants for their ivory tusks. A recent study estimated that one fifth of the continent's elephants have been slaughtered in just three years.
Endangered environmentalists: investigating government crackdowns on green groups
(11/19/2014) Mongabay.org offers journalists opportunity to report on government muzzling of environmental activists. As climate change, pollution, and habitat destruction worsen across the globe, environmental groups are responding by ratcheting up the pressure on governments and corporations to act. Many governments have responded by increasing restrictions on environmental NGOs, including revoking charity status, increasing sentences for protestors, and passing legislation restricting NGO activity.
A tale of 2 Perus: Climate Summit host, 57 murdered environmentalists
(11/18/2014) On September 1st, indigenous activist, Edwin Chota, and three other indigenous leaders were gunned down and their bodies thrown into rivers. Chota, an internationally-known leader of the Asháninka in Peru, had warned several times that his life was on the line for his vocal stance against the destruction of his peoples' forests, yet the Peruvian government did nothing to protect him—or others.
New laws may turn Brazil's forests into mines
(11/07/2014) With the world's largest system of protected areas and a 70 percent drop in the deforestation rate of the Amazon over the past decade, Brazil has made huge strides in safeguarding what's left of its wilderness. However, this progress now hangs in the balance, with new laws threatening to turn many of the country's protected areas into mines and dams.
The cheap option on climate change: recognize indigenous rights to forests
(09/18/2014) Since 2008, governments have invested $1.64 billion in funds to kick-start REDD+, or Reducing Emissions from Deforestation and Degradation, the global effort to conserve the world's forests in order to better mitigate climate change. However, a new report by the Rights and Resources Initiative (RRI) finds that same amount of money could have secured the legal rights of indigenous and local people to 450 million hectares of forest, an area 40 percent larger than India.
Next big idea in forest conservation? DNA fingerprinting trees to stem illegal logging
(08/21/2014) As a professor at Texas Tech, Dr. Chuck Cannon has been, among other things, working to create a system of DNA fingerprinting for tropical trees to undercut the global illegal logging trade. 'If we just enforced existing laws and management policies, things would be pretty good, but unfortunately, that is where things fall apart in many tropical countries,' Cannon said.
World Ranger Day: honoring our wildlife protectors

(07/31/2014) Like Memorial Day, when we honor our nation's military veterans, World Ranger Day is a day to recognize and celebrate the thousands of rangers who put their lives on the line as they protect wildlife and natural resources around the world.
Seeking justice for Corazón: jaguar killings test the conservation movement in Mexico
(07/31/2014) Eight years ago, a female jaguar cub was caught on film by a motion-triggered camera trap set in the foothills of canyons, oak forest, and scrubland that make-up the Northern Jaguar Reserve, just 125 miles south of the U.S.-Mexico border. Three years later, in 2009, the jaguar reappeared on film as an adult. They called her 'Corazón' for the distinctive heart-shaped spot on her left shoulder.
53 indigenous activists on trial for police-protester massacre in Peru
(05/15/2014) In the summer of 2009, on a highway in Peru known as Devil's Curve: everything went wrong. For months, indigenous groups had protested new laws by then President Alan Garcia opening up the Amazon to deregulated logging, fossil fuels, and other extractive industries as a part of free trade agreements with the U.S.
Chinese poachers caught with 555 marine turtles, most dead (PHOTOS)
(05/15/2014) On Friday, eleven Chinese fishermen were caught by Filipino police with 555 marine turtles, 378 of which were dead. Officials in the Philippines have since released the 177 living turtles. But the incident has sparked an international standoff between the Philippines and China as the Chinese nationals were arrested in disputed waters in the South China Sea.
Chinese luxury furniture linked to murder, near extinction
(05/12/2014) Intricately carved, meticulously designed, and costing hundreds of thousands of dollars: this is "hongmu," or Chinese luxury furniture reflecting the elite styles of the Ming and Qing dynasties. But while the red-colored furniture may be aesthetically beautiful, it comes with a blood price.
Almost 90 percent of Republic of the Congo's lowland forests open to logging
(05/06/2014) Although the Republic of the Congo has opened up nearly 90 percent of its lowland forests to logging, the majority of the logging occurring in the country is still illegal, according to a new report from the Chatham House. In fact the UK policy institute finds that illegal logging in the Republic of the Congo may make up as much as 70-75 percent of the industry.
Chinese who eat endangered species could face over ten years in jail

(04/29/2014) It's well known that much of the world's massive illegal wildlife trade ends up in China, including poached tigers, pangolins, and bears. But now those who order pangolin fetuses, tiger blood, or bear bile at a restaurant or market may see significant jail time.
Just how bad is the logging crisis in Myanmar? 72 percent of exports illegal
(03/26/2014) Just days before Myanmar, also known as Burma, implements a ban on exporting raw logs, the Environmental Investigative Agency (EIA) has released a new report that captures the sheer scale of the country's illegal logging crisis. According to the EIA, new data shows that 72 percent of logs exported from Myanmar between 2000-2013 were illegally harvested.
New web tool aims to help indigenous groups protect forests and navigate REDD+

(03/12/2014) A new online tool, dubbed ForestDefender, aims to help indigenous people understand and implement their rights in regard to forests. The database, developed by the Center for International Environmental Law (CIEL), brings together vast amounts of legal information—both national and international—on over 50 countries.
Obama announces new strategy to tackle wildlife trafficking, including toughening ivory ban

(02/12/2014) Yesterday, the Obama administration announced an ambitious new strategy to help tackle the global illegal wildlife trade, including a near-complete ban on commercial ivory. The new strategy will not only push over a dozen federal agencies to make fighting wildlife trafficking a new priority, but will also focus on reducing demand for wildlife parts and actively engaging the international community. The U.S. is the world's second largest destination for illegal wildlife trafficking after China.
Over 2,500 wolves killed in U.S.'s lower 48 since 2011

(01/28/2014) Hunters and trappers have killed 2,567 gray wolves in the U.S.'s lower 48 states since 2011, according to recent data. Gray wolves (Canis lupus) were protected by the Endangered Species Act (ESA) for nearly 40 years before being stripped of their protection status by a legislative rider in 2011. Last year total wolf populations were estimated at over 6,000 in the region.
Court orders logging company to clean up pollution disaster in Chile wetlands
(01/17/2014) Chile is probably best known for its volcanoes, earthquakes and the formidable peaks of the Andes, but as a country that spans 4,300 km (2,670 miles) from top to bottom, it also boasts a huge variety of bird life. And, until recently, it was home to what was thought to be the largest population of black-necked swans (Cygnus melancoryphus) in South America. Not long ago, these swans, as well as 100 other species of rare or vulnerable bird species, could be seen nesting in the Carlos Anwandter Nature Sanctuary in Valdivia, a Ramsar site that covers 12,000 acres in the south of Chile. But in 2004 the swans began to die.
22,000 elephants slaughtered for their ivory in 2012

(12/02/2013) As the African Elephant Summit open in Botswana today, conservationists released a new estimate of the number of African elephants lost to the guns of poachers last year: 22,000. Some 15,000 elephants killed in 42 sites across 27 countries on the continent, according to newly released data from the CITES program, Monitoring the Illegal Killing of Elephants (MIKE). But conservationists estimate another 7,000 went unreported. The number killed is a slight decrease over 2011 numbers of 25,000.
Asia's most precious wood is soaked in blood
(11/21/2013) Deep in the tropical forests of Southeast Asia grows a rare and beautiful tree whose wood is so highly prized that men will kill to possess it. Wild rosewood, famous since antiquity in China and Japan for its unique, blood-hued luster and intricate grain, was once only used for the finest religious statues and princely ornaments. Now, China's nouveau riche lust for decorative baubles and furniture made of rosewood as a sign of status leading to a massive surge in demand for this precious timber that shows no signs of abating. In just a few short years the price has skyrocketed from just a hundred dollars a cubic meter to over $50,000 today.
Fishermen illegally killing dolphins for shark-bait in Peru (video)
(10/23/2013) Peruvian fishermen slaughtered dolphins to use as bait for shark fishing, an undercover investigation has revealed. Footage showed infant and adult dolphins being harpooned then stabbed and clubbed before, in some cases, being cut open and butchered while still alive. The slaughtered dolphins were cut up and used as bait. Dolphins are also killed for human consumption in Peru even though it is illegal.
Tapirs, drug-trafficking, and eco-police: practicing conservation amidst chaos in Nicaragua
(10/10/2013) Nicaragua is a nation still suffering from deep poverty, a free-flowing drug trade, and festering war-wounds after decades of internecine fighting. However, like any country that has been largely defined by its conflicts, Nicaragua possesses surprises that overturn conventional wisdom. Not the least of which is that the Central American country is still home to big, stunning species, including jaguars, giant anteaters, pumas, and the nation's heaviest animal, the Baird's tapir (Tapirus bairdii). Still, not surprisingly given the nation's instability, most conservationists have avoided Nicaragua. But tapir-expert Christopher Jordan, who has worked in the country for over four years, says he wouldn't have it any other way.
Russia charges non-violent activists with 'piracy' for protesting Arctic oil drilling

(10/07/2013) In what is being described by Greenpeace as an 'imaginary offense,' Russia has charged 30 people with piracy after activists protested against oil exploitation in the Arctic. The 30 charged included not only protestors, but a British journalist and Russian videographer who were on board Greenpeace's ship, the Arctic Sunrise, when it was stormed by the Russian military late last month.
Unlikely success: how Zimbabwe has become a global leader in rhino conservation
(10/02/2013) With its collapsed economy, entrenched poverty, and political tremors, one would not expect that a country like Zimbabwe would have the capacity to safeguard its rhinos against determined and well-funded poachers, especially as just across the border South Africa is currently losing over two rhinos a day on average. And indeed, without the Lowveld Rhino Trust (LRT), rhinos in Zimbabwe would probably be near local extinction. But the LRT, which is centrally involved in the protection of around 90 percent of the country's rhinos in private reserves along with conservancy members, has proven tenacious and innovative in its battle to safeguard the nation's rhinos from the poaching epidemic.
Has Brazil turned against its progressive environmental policies?
(09/30/2013) Last year, Brazil rolled back crucial parts of its landmark Forestry Code, potentially opening vast tracts of forest for destruction; it is also moving ahead on a number of Amazon dams, including the infamous Belo Monte, despite international condemnation and conflict with indigenous people. Meanwhile, a new law under consideration proposes allowing large-scale mining in protected areas. Given this a new paper in mongabay.com's open access journal Tropical Conservation Science argues that Brazil has thrown off its once admired mantle of environmental legislation, imperiling hundreds of thousands of species in the most biodiverse country on Earth.
Forgotten species: the nearly extinct primate that can be shot on sight
(09/27/2013) The attention paid to charismatic popular primates—such as gorillas, chimps, orangutans, lion tamarins, and even some lemurs—could make one suppose that conservationists have the protection of our closest relatives well in hand; the astounding fact that no primate species is known to have gone extinct in the last hundred years (despite large-scale destruction of their habitats) seems to confirm this statement. However, looking more closely at the data, one finds that not only are many of the world's primates slipping toward extinction, but a number of them have received little conservation attention. According to the IUCN Red List, a staggering 48 percent of the world's primates are threatened with extinction: that's a worse percentage than amphibians which have been ravaged by a global epidemic. And although a handful of the world's 600-plus primates have garnered conservation adoration, many remain obscure.
Malaysia clearcutting forest reserves for timber and palm oil
(09/26/2013) In July Bikam Permanent Forest Reserve in Malaysia's Perak state was degazetted, allowing the forest to be clearcut for an oil palm plantation. Only after the forest was lost, did the Forest Research Institute Malaysia (FRIM) announce that it had contained the last stands of keruing paya (Dipterocarpus coriaceus) on the Malay peninsula, a large hardwood tree that's classified as Critically Endangered on the IUCN Red List. The species is now reportedly extinct in Malaysia, although may still be found in Indonesia. However, the degazettement of the 400-hectare Bikam Forest Reserve wasn't an abnormality, according to activists. Since 2009, over 9,000 hectares of Permanent Forest Reserves have been degazetted in northwestern state, wiping out not just trees, but undercutting protected mammals and birds while threatening watersheds.
Smuggler who illegally traded 500 chimps gets one year in prison

(08/27/2013) Wildlife smuggler, Ousame Diallo, who has admitted to illegally trafficking 500 endangered chimpanzees out of the Republic of Guinea, was sentenced to a year in prison in the West African country reports WWF. The arrest and charge was supported by INTERPOL and to anti-wildlife trafficking local group, GALF.
Two children given lifetime gag order on fracking impacts

(08/13/2013) Two young children in Pennsylvania were banned from talking about fracking for the rest of their lives under a gag order imposed under a settlement reached by their parents with a leading oil and gas company. The sweeping gag order was imposed under a $750,000 settlement between the Hallowich family and Range Resources Corp, a leading oil and gas driller. It provoked outrage on Monday among environmental campaigners and free speech advocates.
Zoos call on governments to take urgent action against illegal wildlife trade (photos)
(07/24/2013) In a single night in March, a band of heavily-armed, horse-riding poachers slaughtered 89 elephants in southern Chad, thirty of which were pregnant females. The carnage was the worst poaching incident of the year, but even this slaughter paled in comparison to the 650 elephants killed in a Cameroon park in 2012. Elephant poaching is hitting new records as experts say some 30,000 elephants are being killed every year for their ivory tusks. But the illegal wildlife trade—estimated at $19 billion—is not just decimating elephants, but also rhinos, big cats, great apes, and thousands of lesser-known species like pangolins and slow lorises. This growing carnage recently led to representatives of over 40 zoos and dozens of wildlife programs to call on governments around the world to take immediate action on long-neglected wildlife crime.
Dominican Republic sends bulldozers to destroy wildlife reserve, home to endangered species
(07/23/2013) Last Wednesday, bulldozers entered the Loma Charco Azul Biological Reserve (LCABR) in the Dominican Republic and began clearing vegetation for agricultural development. The move stunned local conservationists who had not been notified ahead of time of the project. Although Charco Azul Biological Reserve is home to a wealth of threatened species—including the world's largest population of the Critically Endangered Ricordi's iguana (Cyclura ricordi)—the destruction of the reserve was signed off by the Dominican Republic's Minister of the Environment, Bautista Rojas Gómez.
Weak laws governing Malaysia's indigenous people complicate conservation efforts
(07/22/2013) The balance between biodiversity conservation, land acquisition, natural resource utilization and indigenous peoples is often wrought with conflict. Legislation governing the use of natural resources should ideally protect biodiversity and address the needs of indigenous peoples, but in many places, falls short of these ambitions. In a recent study published in Biodiversity Conservation, researchers examined the weaknesses in select natural resource laws that affect the indigenous peoples of Peninsular Malaysia, and compared these laws with data on a specific group of indigenous people's use of natural resources, collected through questionnaires. In addition to suggesting potential solutions to address legislative weaknesses, the researchers make a strong case for why natural resource legislation is a matter of concern for conservationists.
Obama to take on elephant and rhino poaching in Africa

(07/03/2013) Barack Obama launched a new initiative against wildlife trafficking on Monday, using his executive authority to take action against an illegal trade that is fueling rebel wars and now threatens the survival of elephants and rhinoceroses. The initiative, announced as the president visited Tanzania on the final stop of his African tour, was the second time in a week Obama has used an executive order to advance environmental policy, after announcing a sweeping new climate change plan.
New forensic method tells the difference between poached and legal ivory

(07/01/2013) Forensic-dating could end a major loophole in the current global ban on ivory, according to a new paper in the Proceedings of the National Academy of Sciences (PNAS). Scientists have developed a method to determine the age of ivory, allowing traders to tell the difference between ivory taken before the ban in 1989, which is still legal, and recently-poached ivory.
Colombian mining dispute highlights legislative disarray

(06/27/2013) Colombian authorities have ruled that local environmental officials acted correctly in ordering South African mining giant AngloGold Ashanti to halt their work, following demands from the multinational corporation for their disciplining. Cortolima, the environmental authority of the department of Tolima in central Colombia, stopped AngloGold from conducting unsanctioned exploration activities in the Tolima municipality of Piedras in March.
Australia aims to end Japan's whaling
(06/27/2013) Australia is hoping to put a permanent end to Japan's annual slaughter of hundreds of whales in the Southern Ocean, in a landmark legal challenge that begins this week. Australia, a vocal opponent of Japan's annual "scientific" hunts in the Antarctic, says it is confident that the international court of justice (ICJ) in The Hague will outlaw the hunts at the end of a highly anticipated case that is due to start on Wednesday.
60 big cats killed in Brazilian parks in last two years
(06/24/2013) At least 60 big cats have been killed within national protected areas in Brazil during the past two years according to a recent survey published in mongabay.com's open access journal Tropical Conservation Science. The report, which focuses on jaguar (Panthera onca) and puma (Puma concolor) populations, within Brazilian protected areas shows that reserve management and use restrictions impact the level of big cat hunting.
Indonesia denies it has any indigenous peoples

(06/13/2013) Indonesia is home to an estimated 50-70 million indigenous peoples, but the government does not recognize the rights of its indigenous peoples and claims that none live in Indonesia. In a response to the United Nations Periodic Review in 2012, a four–year human rights check-up for all countries, Indonesia said: "The Government of Indonesia supports the promotion and protection of indigenous people worldwide... Indonesia, however, does not recognize the application of the indigenous peoples concept...in the country."
Southern U.S. logging soars to meet foreign biofuel demand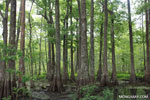 (06/06/2013) In order to meet the European Union's goal of 20% renewables by 2020, some European utility companies are moving away from coal and replacing it with wood pellet fuel. The idea is simple: trees will regrow and recapture the carbon released in the burning of wood pellets, making the process supposedly carbon-neutral. But just like other simple ideas, it misses out important details that can turn it on its head.
African militias trading elephant ivory for weapons
(06/05/2013) The Lord's Resistance Army (LRA) is using lucrative elephant poaching for ivory to fund its activities, according to a report published on Tuesday. Eyewitness accounts from park rangers, Lord's Resistance Army (LRA) escapees and recent senior defectors report that the fugitive warlord Joseph Kony, who is wanted by the international criminal court for war crimes and crimes against humanity, ordered African forest elephants to be killed in Garamba national park in the Democratic Republic of Congo (DRC) and the tusks sent to him.
Monitor lizards vanishing to international trade in pets and skins
(06/04/2013) The world's monitor lizards remind us that the world was once ruled by reptiles: this genus (Varanus) includes the world's biggest lizards, such as the stunning Komodo dragon and many other island kings. A large number beautifully-colored and patterned, these lizards are known for their intelligence and their apex role in many island food chains. However, a new study finds that the world's monitors, especially those in Southeast Asia, are vanishing due to the international pet trade and for their skins, which are turned into handbags and straps for watches. Meanwhile the rapid destruction of their rainforest homes is exacerbating the situation.
Kenya getting tough on poachers, set to increase fines and jail time

(05/29/2013) The Kenyan parliament has approved emergency measures to tackle the on-going poaching crisis: last week Kenyan MPs approved legislation that should lead to higher penalties for paochers. The emergency measure passed just as Kenya Wildlife Service's (KWS) is pursuing a gang of poachers that slaughtered four rhinos over the weekend. Both rhinos and elephants have suffered heavily as poaching has escalated in Kenya and beyond.
Prince Charles: take the war to the poachers

(05/22/2013) Prince Charles has warned that criminal gangs are turning to animal poaching, an unprecedented slaughter of species that can only be stopped by waging war on the perpetrators, in the latest of a series of increasingly outspoken speeches about the environment. Addressing a conference of conservationists at St James's Palace in London, the Prince of Wales announced a meeting of heads of state to take place this autumn in London under government auspices to combat what he described as an emerging, militarized crisis.
Peru delays oil drilling in the Amazon to consult with indigenous peoples

(05/20/2013) Peru has delayed auctioning off 27 oil blocs in the Amazon in order to conduct legally-required consultations with indigenous groups in the region, reports the Guardian. Perupetro S.A., Peru's state oil and gas company, has announced it will auction 9 blocs off the Pacific coast, but will hold auctioning off the controversial oil blocs in the Amazon rainforest at least until later this year.
NGO: conflict of interests behind Peruvian highway proposal in the Amazon
(05/16/2013) As Peru's legislature debates the merits of building the Purús highway through the Amazon rainforest, a new report by Global Witness alleges that the project has been aggressively pushed by those with a financial stake in opening up the remote area to logging and mining. Roads built in the Amazon lead to spikes in deforestation, mining, poaching and other extractive activities as remote areas become suddenly accessible. The road in question would cut through parts of the Peruvian Amazon rich in biodiversity and home to indigenous tribes who have chosen to live in "voluntary isolation."
Conservation without supervision: Peruvian community group creates and patrols its own protected area
(04/30/2013) When we think of conservation areas, many of us think of iconic National Parks overseen by uniformed government employees or wilderness areas purchased and run from afar by big-donor organizations like The Nature Conservancy, Wildlife Conservation Society, WWF, or Conservation International. But what happens to ecosystems and wildlife in areas where there's a total lack of government presence and no money coming in for its protection? This is the story of one rural Peruvian community that took conservation matters into their own hands, with a little help from a dedicated pair of primate researchers, in order to protect a high biodiversity cloud forest.
Obama Administration to propose stripping protection from all gray wolves

(04/29/2013) The U.S. Fish and Wildlife Service (USFWS) is proposing to end protection for all gray wolves (Canis lupus) in the lower 48 states, save for a small population of Mexican wolves in New Mexico, reports the Los Angeles Times. The proposal comes two years after wolves were removed from the Endangered Species Act (ESA) in western states by a legislative rider on a budget bill, and soon after in the midwest. Since then hunting and trapping has killed over 1,500 wolves in these two regions.
Bizarre, little-known carnivore sold as illegal pet in Indonesian markets (photo)
(04/24/2013) Few people have ever heard of the Javan ferret-badger, but that hasn't stopped this animal—little-known even to scientists—from being sold in open markets in Jakarta according to a new paper in Small Carnivore Conservation. The Javan ferret-badger (Melogale orientalis) is one of five species in the ferret-badger family, which are smaller than proper badgers with long bushy tails and elongated faces; all five species are found in Asia.
A new tool against illegal logging: tree DNA technology goes mainstream
(04/22/2013) Modern DNA technology offers a unique opportunity: you could pinpoint the origin of your table at home and track down if the trees it was made from were illegally obtained. Each wooden piece of furniture comes with a hidden natural barcode that can tell its story from a sapling in a forest all the way to your living room.
Judge halts military-backed dam assessment in Brazil's Amazon

(04/17/2013) A federal court in Brazil has suspended the use of military and police personnel during technical research on the controversial São Luíz do Tapajós Dam in the Brazilian Amazon. The military and police were brought in to stamp down protests from indigenous people living along the Tapajós River, but the judge decreed that impacted indigenous groups must give free, prior, and informed consent (FPIC) before any furter studies can be done on the proposed dam. However, the decision is expected to be appealed.
Landowner who allegedly ordered Amazon murders acquitted

(04/10/2013) Jose Rodrigues Moreira, a Brazilian landowner who allegedly ordered the killings of Amazon activists Jose Claudio Ribeiro da Silva and his wife Maria, was acquitted this week due to lack of evidence. But, the two men who carried out the assassinations, Lindonjonson Silva Rocha and Alberto Lopes do Nascimento, were found guilty and sent to 42 and 45 years of jail respectively.
Killings over land continues in the Amazon

(04/04/2013) On Wednesday, in the Brazilian state of Pará, the trial begins of three men accused of murdering José Cláudio Ribeiro da Silva and his wife Maria do Espirito Santo, who had campaigned against loggers and ranchers for years. Their assassinations in May 2011 generated international outrage, just like that of Chico Mendes, 25 years ago, and that of the American-born nun Dorothy Stang in 2005.
Poachers enlisting impoverished wildlife rangers as accomplices in elephant, rhino killing

(04/01/2013) Corruption among wildlife rangers is becoming a serious impediment in the fight against poaching, fuelled by soaring levels of cash offered by criminal poacher syndicates, senior conservation chiefs have admitted. Rangers in countries as diverse as Tanzania and Cambodia are being bribed by increasingly organised poaching gangs keen to supply ivory, rhino horn and tiger parts to meet huge consumer demand in Asia.
Over ten percent of a species' total population found in smuggler's bag
(03/25/2013) On Friday, March 15th Thai authorities arrested a 38-year-old man attempting to collect a bag containing 54 ploughshare tortoises (Astrochelys yniphora) and 21 radiated tortoises (Astrochelys radiata) in Suvarnabhumi International Airport. Found only in Madagascar both species are listed as Critically Endangered and protected under the Convention on International Trade in Endangered Species (CITES), but have become lucrative targets for the black-market pet trade given their scarcity and beauty.
Burning coal may be killing over 100,000 people in India every year
(03/13/2013) India's dependence on coal-fired power plants for energy may be leading directly to the deaths of 80,000 to 115,000 of its citizens every year, according to the first ever report on the health impacts of coal in the country. The report, commissioned by the Conservation Action Trust and Greenpeace-India, deals only with the direct health impact of coal and not climate change. But even ignoring the rising pain of global warming, the bleak report outlines that coal consumption in India is causing over 20 million asthma attacks, nearly a million emergency room visits, and killing some 10,000 children under five annually.
Prayers for dying elephants: Buddhists hold prayer ceremony for elephants decimated by poachers
(03/11/2013) Buddhist leaders prayed for slaughtered African elephants in Bangkok, Thailand last week, reports WWF. During a special merit-making ceremony, often reserved for the recently deceased, Buddhist monks, abbots, and leaders prayed for the tens-of-thousands of elephants that have been killed for their ivory tusks. Bangkok is currently hosting an international meeting of the Convention on International Trade in Endangered Species (CITES), where the elephant crisis is being discussed.
What happened to the elephants of Bouba Ndjida? [warning: graphic photos]
(03/07/2013) A new report released by the Wildlife Conservation Society says that poachers have killed a staggering 62 percent of Africa's forest elephants in the last decade. The insatiable demand for elephant ivory hails mainly from China and Thailand, which is ironically hosting this year's CITES (CoP16) meeting. The meeting will continue until March 13 2013. The study is based on a survey of five elephant range states including Cameroon. Cameroon is the home of Bouba Ndjida National Park, where the dizzying massacre of 650 elephants occurred last year.
New illegal logging ban in EU could sever all ties with companies working in DRC
(03/04/2013) Yesterday, the EU joined the U.S. and Australia in banning all timber that was illegally harvested abroad. The new regulation could have a major impact on where the EU sources its timber, and no where more so than the Democratic Republic of Congo (DRC). According to a new report by Greenpeace, the DRC's current moratorium on industrial logging is being systematically circumvented making all timber from the country suspect.
Thailand's Prime Minister commits to ending ivory trade
(03/04/2013) Yesterday, Thailand's Prime Minister, Yingluck Shinawatra, committed to ending the ivory trade in her country. Her announcement came during the opening of the Convention on the International Trade in Endangered Species of Fauna and Flora (CITES) in Bangkok, which seeks to regulate trade in biodiversity across borders. Wildlife groups say that Thailand's legal trade in domestic ivory—international ivory is illegal of course—has created an easy opening for smugglers from abroad. Currently the ivory trade in Thailand is estimated to be second only to that of China.
First strike: nearly 200 illegal loggers arrested in massive sting across 12 countries

(02/20/2013) One-hundred-and-ninety-seven illegal loggers across a dozen Central and South American countries have been arrested during INTERPOL's first strike against widespread forestry crime. INTERPOL, or The International Criminal Police Organization, worked with local police forces to take a first crack at illegal logging. In all the effort, known as Operation Lead, resulted in the seizure of 50,000 cubic meters of wood worth around $8 million.
Biofuel company caught clearing elephant habitat in Sri Lanka
(02/20/2013) A biofuel plantation near Yala National Park has landed Lanka Orex Leasing Company PLC (LOLC) in Sri Lanka's highest court. Environmentalists say the company is illegally bulldozing Asian elephant habitat, including scrubland and tree stands, near the buffer zone of Yala National Park for gliricidia (Gliricidia sepium) biofuel plantation.
Rosewood in Belize: the truth behind the smoke

(02/11/2013) In Belize, the uncontrolled and often illegal harvesting of rosewood has been, and still is, one of the major environmental issues in the country. In March of last year, the government established a moratorium on the export and extraction of rosewood, however illegal harvesting continued. On Friday 11 January, the Minister of Forestry, Fisheries and Sustainable Development made the bold move of burning confiscated illegally cut rosewood flitches.
Pity the pangolin: little-known mammal most common victim of the wildlife trade
(02/11/2013) Last year tens-of-thousands of elephants and hundreds of rhinos were butchered to feed the growing appetite of the illegal wildlife trade. This black market, largely centered in East Asia, also devoured tigers, sharks, leopards, turtles, snakes, and hundreds of other animals. Estimated at $19 billion annually, the booming trade has periodically captured global media attention, even receiving a high-profile speech by U.S. Secretary of State, Hillary Clinton, last year. But the biggest mammal victim of the wildlife trade is not elephants, rhinos, or tigers, but an animal that receives little notice and even less press: the pangolin. If that name doesn't ring a bell, you're not alone.
Asian bear farming: breaking the cycle of exploitation (warning: graphic images)
(01/31/2013) In the forests of Asia, bears are being captured. These captives will be sent to bear farms, most unregulated and illegal, where they will be kept alive in a small cage, locked away for life. Their bodies will be used as renewable natural resources, from which profit will be made through the extraction of internal organs and fluids. By surgically inserting a permanent catheter into the bears' gall bladders, "farmers" extract several ounces of their bile. In a cycle of exploitation across east Asia, traditional medicine shops receive these daily shipments of bear bile products, while consumers support the industry through the purchase of these products, sustaining a supply-and-demand chain that puts more and more bears in cages as wild populations dwindle.
Miners win ruling over indigenous groups in Guyana

(01/29/2013) A judge in Guyana's high court has ruled that indigenous groups do not have the right to expel legal miners from their land. The judge, Diana Insanally, found that if the miners in question held a government-approved license than the local community had no right to dispute the mining. The ruling has sparked protests by indigenous groups and is expected to be appealed.
Illegally logged trees to start calling for help

(01/24/2013) Illegal loggers beware: trees will soon be calling—literally—for backup. The Brazilian government has begun fixing trees with a wireless device, known as Invisible Tracck, which will allow trees to contact authorities after being felled and moved.
Forests, farming, and sprawl: the struggle over land in an Amazonian metropolis
(12/04/2012) The city of Parauapebas, Brazil is booming: built over the remains of the Amazon rainforest, the metropolis has grown 75-fold in less than 25 years, from 2,000 people upwards of 150,000. But little time for urban planning and both a spatial and mental distance from the federal government has created a frontier town where small-scale farmers struggle to survive against racing sprawl, legal and illegal mining, and a lack of investment in environmental protection. Forests, biodiversity, and subsistence farmers have all suffered under the battle for land. In this, Parauapebas may represent a microcosm both of Brazil's ongoing problems (social inequality, environmental degradation, and deforestation) and opportunity (poverty alleviation, reforestation, and environmental enforcement).
'Exporting deforestation': China is the kingpin of illegal logging
(11/29/2012) Runaway economic growth comes with costs: in the case of China's economic engine, one of them has been the world's forests. According to a new report by the Environmental Investigation Agency (EIA), China has become the number one importer of illegal wood products from around the world. Illegal logging—which threatens biodiversity, emits carbon, impoverishes local communities, and is often coupled with other crimes—has come under heavy pressure in recent years from the U.S., the EU, and Australia. Each of these has implemented, or will soon implement, new laws that make importing and selling illegal wood products domestic crimes. However, China's unwillingness to tackle its vast appetite for illegal timber means the trade continues to decimate forests worldwide.
Australia outlaws illegally-logged wood from abroad

(11/21/2012) In another blow to illegal loggers, Australia has passed the Illegal Logging Prohibition Bill, joining the U.S. in outlawing the importation of illegal logged timber from abroad. The new legislation makes it a criminal offense for Australian businesses to import timber from illegal operations. The Australian government estimates that $400 million worth of illegal timber products are sold in the country each year often as outdoor furniture and wood for decks
BP fined $4.5 billion for Gulf of Mexico oil spill, but company may spend more buying its own stocks

(11/19/2012) Last week the U.S. federal government fined BP $4.5 billion for the Deepwater Horizon disaster in 2010, which killed 11 workers and leaked nearly 5 million barrels of oil into the Gulf of Mexico. The oil giant also plead guilt to 12 felonies and two misdemeanors. However, even this fine—the largest in U.S. history—failed to dampen shareholder support of BP: stocks actually rose one percent following the announcement. Meanwhile, according to the Sunday Times, BP plans to spend $5.9 billion (over a billion more than the fine) buying back its own shares in order to boost stock prices.
Foreign loggers and corrupt officials flouting logging moratorium in the Democratic Republic of Congo
(11/08/2012) In 2002 the Democratic Republic of Congo (DRC) announced a moratorium on commercial logging in a bid to save rapidly falling forests, however a new report by Global Witness alleges that industrial loggers are finding a way around the logging freeze. Through unscrupulous officials, foreign companies are abusing artisanal permits—meant for local community logging—to clear-cut wide swathes of tropical forest in the country. These logging companies are often targeting an endangered tree—wenge (Millettia laurentii)—largely for buyers in China and Europe.
Over 100,000 farmers squatting in Sumatran park to grow coffee
(11/06/2012) Sumatra's Bukit Barisan Selatan National Park—home to the Critically Endangered Sumatran rhinos, tigers, and elephants—has become overrun with coffee farmers, loggers, and opportunists according to a new paper in Conservation and Society. An issue facing the park for decades, the study attempted for the first time to determine the number of squatters either living in or farming off Bukit Barisan Selatan National Park, a UNESCO World Heritage Site; the rough census—over 100,000 people—shocked scientists.
Leopard poaching is a bigger problem in India than previously believed
(10/31/2012) A recent study conducted by wildlife trade monitoring group TRAFFIC uncovered unnerving statistics about the illegal trade of leopards (Panthera pardus) in India: at least four leopards have been poached every week for the past decade in the country. The study, entitled Illuminating the Blind Spot: A study on illegal trade in Leopard parts in India, highlights the severity of leopard poaching from 2001 to 2010, despite preventative measures established in 1972 by the Wildlife Protection Act (WLPA) that prohibit the sale of leopard parts in India.
Indonesia remains epicenter for illegal wildlife trade in reptiles and amphibians
(10/24/2012) Demand for exotic pets is driving the illegal harvest and trade of herpetofauna (reptiles and amphibians) in Indonesian New Guinea, according to a recent study published in the journal Biodiversity and Conservation. Between September 2010 and April 2011, Daniel Natusch and Jessica Lyons of the University of New South Wales surveyed traders of amphibians and reptiles in the Indonesian provinces of Maluku, West Papua and Papua.
Authorities confiscate 600 dead elephants' worth of ivory in Hong Kong

(10/22/2012) Hong Kong authorities have confiscated two massive shipments of elephant tusks, totaling 1,209 tusks, stemming from Kenya and Tanzania. Representing over 600 poached elephants, the shipments are estimated to be worth $3.4 million on the black market. African elephants are being decimated for their tusks in recent years with heavily-armed and well-connected poachers—backed by criminal syndicates—killing off whole herds in some cases.
El Salvador mulls total ban on mining
(10/22/2012) On hot days the broken stone and dried up silt from the San Sebastian mine in Eastern El Salvador bake in the sun. The slew of refuse is freckled with rock stained bright blue with cyanide, open to the elements that on rainier days will wash it downhill into the Rio San Sebastian below. The openings of passages into the mine dot the mountainside, and further downhill a bright orange stream with a chemical stench flows into another. The American Commerce Group ceased operating here in 1999 but sought to return when the price of gold began its current escalation.
South Africa hits another new record in rhino killings

(10/18/2012) Four hundred and fifty-five rhinos have been killed by poachers in South Africa since the beginning of the year. The number surpasses the record set last year (448) and proves that national efforts to stem poaching have not yet made a dent in actual killings. The mass killing has been spurred on by high demand for powdered rhino horn in Vietnam and China. A traditional curative in Asia, rhino horn has no medicinal properties according to scientists.
Chinese forest activist arrested for self-publishing books

(10/15/2012) An award-winning forest activist, Liu Futang, is facing trial in China for printing books without the proper licenses, even though he says he gave most of the self-published books away for free. In April, Futang won Best Citizen Journalist in China's Environmental Press Awards for covering deforestation Hainan province on his blog. Seven months later and the 63-year-old, who suffers from diabetes, could face five years in prison.
Cambodia drops case of murdered forest activist, Chut Wutty

(10/08/2012) An investigation into the mysterious death of Cambodian forest activist, Chut Wutty, has been dismissed by the courts, which critics allege is apart of an ongoing cover up. The court decided that since the suspect in Wutty's death, In Rattana, was also dead there was no need to proceed. Chut Witty was shot to death while escorting two journalists to a logging site run by Timbergreen. Wutty, whose death made international news, was a prominent activist against illegal logging in Cambodia.
Corruption still plundering forests in Laos for furniture

(09/26/2012) The forests of Lao are still suffering from widespread destruction with the government turning a blind eye to a thriving black market logging trade on the border of Laos and Vietnam, according to an update report by the Environmental Investigation Agency (EIA). Last year, the EIA found that powerful players, including the Vietnamese military, were plundering Laos of its forests for raw logs. Smuggled from Laos into Vietnam, the raw logs are crafted into furniture, which are eventually exported to Europe and the U.S. Now, over a year later a new report finds little has changed.
Wax palm can be sustainably harvested

(09/17/2012) The wax palm can be harvested sustainably with just a few management restrictions, according to a new study in mongabay.com's open access journal Tropical Conservation Science (TCS). Found only in the Peruvian and Ecuadorian Andes, the leaves of the wax palm (Ceroxylon echinulatum) are used to make Easter handicrafts. But the practice has caused fears that the species, which is currently categorized as Vulnerable by the IUCN Red List, is being overexploited.
Survivors say gold miners in helicopter massacred village of 80 in Venezuelan Amazon
(08/30/2012) Up to 80 people have been massacred by gold miners in the remote Venezuelan Amazon, according to reports received by the indigenous-rights group, Survival International. According to Reuters, the reports have prompted the Venezuelan government to investigate the alleged murders of the Yanomami isolated community. According to three indigenous survivors, sometime in July a helicopter and what-are-believed to be illegal goldminers massacred the Yanomami community of Irotatheri.
Illegal lobster fishermen slammed with over $50 million penalty

(08/21/2012) Three men who illegally harvested lobster from South African waters and smuggled them to the U.S. for 14 years have been ordered to pay $54.9 million in restitution to the South African government by a District Court in Manhattan. According to the Pew Environment Group this is the largest restitution order under the U.S. Lacey Act, which deals with the illegal wildlife trade. The judgement, however, still requires the approval of a district judge.
Belo Monte mega-dam halted again by high Brazilian court, appeal likely but difficult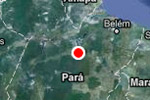 (08/15/2012) A high federal court in Brazil has ruled that work on the Belo Monte dam in the Brazilian Amazon be immediately suspended. Finding that the government failed to properly consult indigenous people on the dam, the ruling is the latest in innumerable twists and turns regarding the massive dam, which was first conceived in the 1970s, and has been widely criticized for its impact on tribal groups in the region and the Amazon environment. In addition the Regional Federal Tribunal (TRF1) found that Brazil's Environmental Impact Assessment was flawed since it was conducted after work on the dam had already begun.





A new tool for taking on elephant poaching: DNA forensics

(08/08/2012) One of the difficulties plaguing law enforcement and authorities when it comes to tackling elephant poaching is determining where the ivory originates. Now, research published in the journal Evolutionary Applications, has found a new way of tracking ivory back to wild elephants populations: forensic genetic studies.





Human rights court favors indigenous tribe over Ecuadorian government in oil battle

(07/31/2012) The Inter-American Court of Human Rights has found in favor of a Kichwa community's right to consultation prior to industrial projects on their land in a ruling that could have implications for many indigenous peoples across the Americas. The court found that the government of Ecuador violated the indigenous people's rights by allowing the Argentine oil company, Compania General de Combustibles (CGC), on their land without proper consultation.





Indigenous tribes hold 3 engineers hostage over Belo Monte dam

(07/26/2012) Three engineers are being held hostage by the Juruna and Arara indigenous tribes as tensions rise over the on-going construction of the Belo Monte dam in Brazil, reports the Indigenous rights NGO Amazon Watch. The company building the dam, Norte Energia, has confirmed that three of its employees were being held against their will. Tribal groups in the region say the massive dam will upend their way of life, and that construction is already making travel along the Xingu river difficult.




Page 1 | Page 2 | Page 3