News articles on geoengineering

---
Mongabay.com news articles on geoengineering in blog format. Updated regularly.





Climate fail: Geoengineering would cool planet, but screw up rainfall patterns


(01/14/2014) For decades, scientists have been grappling with the consequences of climate change and working toward viable solutions. Climate engineering, also known as geoengineering, is the most controversial possible solution. Currently, one of the most talked about geoengineering ideas is Solar Radiation Management (SRM), which intends to block shortwave solar radiation, thus cooling the Earth to offset rising temperatures. In other words, SRM may be one way in which global temperatures could be artificially stabilized.


Eruption yields bad news for iron fertilization-based geoengineering schemes

(03/22/2013) Geoengineering schemes that aim to slow global warming by seeding oceans with iron to boost carbon dioxide-absorbing phytoplankton may not lead to long-term sequestration of the important greenhouse gas, finds a new study published in the journal Geophysical Research Letters.


Paradigm shift needed to avert global environmental collapse, according to author of new book The Blueprint: Averting Global Collapse


(01/10/2013) Global strategist, trained educator, and international lecturer Daniel Rirdan set out to create a plan addressing the future of our planet. His book The Blueprint: Averting Global Collapse, published this year, does just that. "It has been a sixty hour a week routine," Rirdan told mongabay.com in a recent interview. "Basically, I would wake up with the burden of the world on my shoulders and go to sleep with it. It went on like this for eighteen months." It becomes apparent when reading The Blueprint that it was indeed a monumental undertaking.


Could marine cloud machines cool the planet?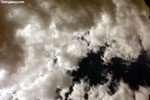 (11/26/2012) In 1990, British cloud physicist John Latham published a paper arguing he could cool global climate by brightening clouds over the ocean. Most colleagues ignored the paper, titled 'Control global warming?'—probably because this thing called global warming was not yet a hot topic. Now, more than two decades later, Latham continues to develop what has become one of the most promising and controversial ideas in climate control. 'Marine cloud brightening' might sound benign, but hairs rise when it's called 'geoengineering.'


Will we need to pull carbon out of the atmosphere to save ourselves?


(10/17/2012) This year saw the Arctic sea ice extent fall to a new and shocking low, while the U.S. experienced it warmest month ever on record (July), beating even Dust Bowl temperatures. Meanwhile, a flood of new research has convincingly connected a rise in extreme weather events, especially droughts and heatwaves, to global climate change, and a recent report by the DARA Group and Climate Vulnerability Forum finds that climate change contributes to around 400,000 deaths a year and costs the world 1.6 percent of its GDP, or $1.2 trillion. All this and global temperatures have only risen about 0.8 degrees Celsius (1.44 degrees Fahrenheit) since the early Twentieth Century. Scientists predict that temperatures could rise between 1.1 degrees Celsius (2 degrees Fahrenheit) to a staggering 6.4 degrees Celsius (11.5 degrees Fahrenheit) by the end of the century.


Scientists: iron fertilization could be a big climate help

(07/18/2012) For a long time, oceanic iron fertilization was seen as a promising mechanism to combat global climate change. But then in 2009 a well-publicized study found that iron fertilization stored 80 times less carbon than expected, dampening enthusiasm and support around the geoengineering scheme. Now, however, the idea of fertilizing the ocean with iron may be back: a new study in Nature reports that iron fertilization, in the right conditions, could store carbon in the deep ocean for centuries.


Carbon sequestration: Underground storage of carbon dioxide may trigger earthquakes

(12/14/2010) Underground storage of carbon dioxide may trigger earthquakes which could allow the gas to seep back into the atmosphere, rendering the emissions mitigation approach ineffective, warns Stanford geophysicist Mark Zoback.


Mixed messages on geoengineering: international community approves moratorium, US pushes research

(10/31/2010) Efforts to explore geoengineering, whereby governments would employ large-scale projects to alter the world's climate in a bid to combat climate change, received mixed messages this week. In Nagoya, Japan—where all but three of the world's nations (the US, Andorra, and the Holy See) met at the Convention on Biological Diversity (CBD) to hammer out an agreement on stemming biodiversity loss—member nations agreed on Friday to a moratorium on geoengineering schemes. On the same day a US congressional report on geoengineering, which it termed climate engineering, recommended "research now to better understand which technologies or methods, if any, represent viable stopgap strategies for managing our changing climate."


Scientists call for research on geoengineering scheme to block sunlight

(01/27/2010) The idea goes something like this: nations would send megatons of light-scattering aerosol particles into the globe's upper atmosphere, significantly reducing sunlight reaching the earth and thereby immediately cooling the Earth. While the idea may sound like science-fiction—or desperate, depending on your opinion—researchers writing in Science say that it may be one of the best ways to lower the Earth's temperature. They argue that international research and field testing of the idea, known as solar-radiation management (SRM), should begin immediately.


Underwater rocks could be used for massive carbon storage on America's East Coast

(01/05/2010) Considering it is unlikely that global carbon emissions will start dropping anytime soon, researchers are beginning to look at other methods to combat climate change. One of these is to hook polluting power plants up to massive carbon sinks where instead of the carbon going into the atmosphere it would be stored away in rocks. The process is known as carbon capture and storage or CCS. But before one can even debate the pros and cons of setting up CCS, scientists must see if high-quality sites exist.


Revolutionary new theory overturns modern meteorology with claim that forests move rain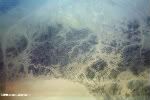 (04/01/2009) Two Russian scientists, Victor Gorshkov and Anastassia Makarieva of the St. Petersburg Nuclear Physics, have published a revolutionary theory that turns modern meteorology on its head, positing that forests—and their capacity for condensation—are actually the main driver of winds rather than temperature. While this model has widespread implications for numerous sciences, none of them are larger than the importance of conserving forests, which are shown to be crucial to 'pumping' precipitation from one place to another. The theory explains, among other mysteries, why deforestation around coastal regions tends to lead to drying in the interior.


Ocean fertilization will not help reduce CO2 levels, suggests experiment

(03/24/2009) A controversial 'ocean fertilization' experiment suggests seeding the seas with iron to boost carbon-absorbing phytoplantkon will not sequester much carbon dioxide from the atmosphere. Some — including researchers and private companies — had hoped iron fertilization might be an easy fix for climate change.


Iron fertilization of oceans may be ineffective in fighting global warming

(01/29/2009) Schemes to promote increased carbon uptake by plankton via iron fertilization of oceans will be less effective than previously believed, report researchers writing in the journal Nature.


Biochar and reforestation may offer better global cooling potential than ocean fertilization

(01/28/2009) The first comprehensive assessment of the climate cooling potential of different geoengineering schemes has been conducted by researchers at the University of East Anglia (UEA). The results are published in the journal Atmospheric Chemistry and Physics Discussions


Mirrors in the desert may fight global warming

(12/23/2008) Heat reflecting sheets in arid regions could cool climate by increasing Earth's reflectivity or albedo, argue scientists writing in the International Journal of Global Environmental Issues.


New process may fight climate change by storing billions of tons of CO2 in rock

(11/04/2008) Researchers may have devised a way to store massive amounts of carbon dioxide in rock through a relatively simple process. The finding is described in this week's issue of the Proceedings of the National Academy of Sciences (PNAS).


Geoengineering schemes need ranking system to avoid wasting money, destroying the planet

(10/26/2008) Schemes to alter Earth's climate on a planetary scale should be ranked according to their efficacy, cost, risks and their rate of mitigation, argues a new editorial published in Nature Geoscience. With so-called geoengineering proposals proliferating as concerns over climate change mount, Philip Boyd of New Zealand's NIWA warns that "no geo-engineering proposal has been tested or even subjected to preliminary trials". He says that despite widespread media attention, scientists have yet to even come up with a way to rank geoegineering schemes for their efficacy, cost, associated risk, and timeframe. Thus is it unclear whether ideas like carbon burial, geochemical carbon capture, atmospheric carbon capture, ocean fertilization, cloud manipulation, "space sunshades", or strategically-placed pollution can be effective on a time-scale relevant to humankind, economical, or even safe.


Shell Oil funds "open source" geoengineering project to fight global warming

(07/21/2008) Shell Oil is funding a project that seeks to test the potential of adding lime to seawater as a cost-effective way to fight global warming by sequestering large amounts of carbon dioxide in the world's oceans, reports Chemistry & Industry magazine.


Geoengineering solution to global warming could destroy the ozone layer

(04/24/2008) A proposed plan to fight global warming by injecting sulfate particles into Earth's upper atmosphere could damage the ozone layer over the Arctic and Antarctic, report researchers writing in the journal Science.


Planktos kills iron fertilization project due to environmental opposition

(02/19/2008) Planktos, a California-based firm that planned a controversial iron-fertilization scheme in an attempt to qualify carbon offsets, announced that it failed to find sufficient funding for its efforts and would postpone its project indefinitely.


Too early to say if iron seeding will slow global warming - scientists

(01/10/2008) Schemes to use feed the ocean with iron as a way to enhance carbon sequestration from the atmosphere are premature and could be damaging to sea life and marine ecosystems, warns a letter published in the journal Science by an international group of scientists.


New research discredits a $100 billion geoengineering fix to global warming

(11/29/2007) Scientists have revealed an important discovery that raises doubts concerning the viability of plans to fertilize the ocean to solve global warming, a projected $100 billion venture.


Ocean CO2 collector could fight global warming and ocean acidification

(11/19/2007) Researchers have proposed a geoengineering solution to global warming that involves building a series of water treatment plants that enhance the ability of the ocean to absorb carbon dioxide from the atmosphere by removing hydrochloric acid from seawater by electrolysis.


Weathering technology could mitigate global warming

(11/08/2007) Researchers at Harvard University and Pennsylvania State University have invented a technology, inspired by nature, to reduce the accumulation of atmospheric carbon dioxide (CO2) caused by human emissions.


Iron boosts carbon sequestration by the ocean

(08/23/2007) Wind-blown iron contributes significantly to the biological productivity of the Southern Ocean near Antarctica, researchers report in this week's issue of the journal Science.


Geoengineering cure for global warming could cause problems

(08/14/2007) Proposed geoengineering schemes to reduce global warming may do more harm than good, warns a new study published in Geophysical Research Letters.


WWF condemns iron fertilization scheme to fight global warming

(06/28/2007) Environmental group WWF condemned a scheme by Planktos, Inc. (OTCBB: PLKT) to dump up to 100 tons of iron dust in the open ocean west of the Galapagos Islands. The firm claims the experiment will fertilize massive blooms of phytoplankton that will absorb carbon dioxide from the atmosphere and help fight global warming.


Geoengineering could stop global warming but carries big risks

(06/04/2007) Using radical techniques to ,engineer, Earth's climate by blocking sunlight could cool Earth but presents great risks that could well worsen global warming should they fail or be discontinued, reports a new study published in the June 4 early online edition of The Proceedings of the National Academy of Sciences.


Modifying clouds to fight global warming

(08/15/2005) An article in The Sunday Times reports that a scientist is working a cloud manufacturing technique to counter global warming.