News articles on erosion

---
Mongabay.com news articles on erosion in blog format. Updated regularly.






Humans cause erosion one hundred times faster than normal
(03/05/2015) Experts have long linked deforestation and intensive farming to worsening erosion rates around the world. Although studied extensively, determining erosion rates due to human-induced activities has rarely been quantified by scientists. However, new research conducted by geologists finds that erosion rates in the southeastern United States increased one hundred times after the arrival of European colonists in the 1700s due to tree clearing and unsustainable agriculture practices.
Proliferation of mountain roads a hazard to the environment in SE Asia

(07/12/2012) Mountain roads in rural Southeast Asia are providing market access for remote communities but causing significant environmental harm, including deforestation, landslides, and soil erosion, sometimes undermining the benefits they offer, warns a commentary published in Nature Geoscience.
Panama canal drives forest conservation, offers insight on value of ecosystems
(09/26/2011) As demonstrated by growing enthusiasm for conserving forests and the rise of the Reducing Emissions from Deforestation and Degradation (REDD+) program, the public is increasingly aware of the role forests play in delivering ecosystems services — like clean air and water — that benefit mankind. Yet, science still lags conventional wisdom — researchers have yet to fully quantify much of what healthy forests provide. Bridging this gap is key to unlocking the full value of protecting and restoring tropical forests. The ambitious Agua Salud Project in Panama is attempting to do just that.
Reforestation program in China preventing future disasters

(05/13/2011) China's response to large-scale erosion with reforestation is paying off according to a study in the Proceedings of the National Academy of Science (PNAS). The 10-year program, known as Sloping Land Conversion Program (SLCP), is working to turn some 37 million acres back into forest or grasslands after farming on steep slopes in the Yangtze and Yellow River basins had made them perilously susceptible to erosion and flooding.
What does Nature give us? A special Earth Day article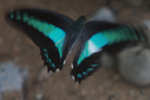 (04/22/2011) There is no question that Earth has been a giving planet. Everything humans have needed to survive, and thrive, was provided by the natural world around us: food, water, medicine, materials for shelter, and even natural cycles such as climate and nutrients. Scientists have come to term such gifts 'ecosystem services', however the recognition of such services goes back thousands of years, and perhaps even farther if one accepts the caves paintings at Lascaux as evidence. Yet we have so disconnected ourselves from the natural world that it is easy—and often convenient—to forget that nature remains as giving as ever, even as it vanishes bit-by-bit. The rise of technology and industry may have distanced us superficially from nature, but it has not changed our reliance on the natural world: most of what we use and consume on a daily basis remains the product of multitudes of interactions within nature, and many of those interactions are imperiled. Beyond such physical goods, the natural world provides less tangible, but just as important, gifts in terms of beauty, art, and spirituality.
Climate change doubles coastal erosion in Alaska over 5-year period

(02/18/2009) Coastal erosion along a 64-kilometer (40-mile) stretch of Alaska's Beaufort Sea doubled between 2002 and 2007, report researchers, who link the development to "declining sea ice extent, increasing summertime sea-surface temperature, rising sea level, and increases in storm power and corresponding wave action."
Destruction of wetlands worsens global warming

(07/20/2008) Destruction of wetland ecosystems will generate massive greenhouse gas emissions in coming years, warn experts convening at an international wetlands conference in Brazil.
Forests cover 1/3 of U.S. but are responsible for 2/3 of its water supply

(07/16/2008) The single most important function of U.S. forests is their role in securing the country's freshwater supply at a time when water demand is surging but climate risks to forests are also increasing, say the authors of a new federal report released by the National Research Council.
Soil erosion: the future of Easter Island

(02/25/2008) Today the saga that is Easter Island's past is well known. The tragic circumstances that led to the downfall of its early civilization through starvation and war are of epic proportions. Many scientists agree that the real life scenario born from this isolated island serves as a warning, about the interrelatedness between scarcity of natural resources and conflict, for all mankind. However, current natural resource practices suggest that this lesson has fallen on deaf ears.
Pearl River Delta under Rising Water Threat

(08/30/2007) 1,153 square km (445 square miles) of land surrounding the Pearl River Delta in Guangdong Province, China may be engulfed by rising sea levels by 2050, reports Chinese state media. The cities worst affected will be Guangzhou, capital of Guangdong province, alongside Zhuhai and Foshan if nothing is done to combat the problem soon.
China to spend $2.1B to protect wetlands
(04/25/2007) China says it will spend more than $2.1 billion (16.5 billion yuan) to protect and restore its highly endangered wetlands over the next five years.
Loss of topsoil a global problem for agriculture

(04/17/2007) Throughout history civilizations expanded as they sought new soil to feed their populations, then ultimately fell as they wore out or lost the dirt they depended upon. When that happened, people moved on to fertile new ground and formed new civilizations.
Deforestation and erosion starving Malawi

(10/13/2005) Forest loss and erosion could doom Malawi to perpetual food shortages as the country's fertile soil is literally swept down to its rivers and flushed out to sea.