News articles on earthquakes

---
Mongabay.com news articles on earthquakes in blog format. Updated regularly.






Asian cities face high disaster risk with 650,000 killed in 2000s

(11/16/2012) Asia's cities are increasing vulnerable to natural disasters due to climate change, urban expansion, and poor planning, warns a report published this week by the Asian Development Bank. Disasters risk undermining recent economic gains in the region.
Google Earth enhances oceans' layer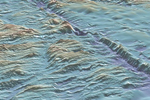 (06/08/2011) How do you celebrate World Oceans Day? Well, if you're Google you make the oceans of the world's most impressive interactive digital globe, Google Earth, come alive. With oceanographers at Columbia University's Lamont-Doherty Earth Observatory, Google Earth has fine-tuned its oceans' resolution in selected areas from 1 kilometer to just 100 meters.
Japan disaster to put logging pressure on rainforests in Indonesia, Malaysia

(04/05/2011) The tragic earthquake and tsunami that hit Japan last month is likely to boost wood imports into the recovering nation, adding increased pressure on the already imperiled rainforests of Southeast Asia. Even before the disaster, Japan was the world's number one importer of wood chips and plywood and the second largest importer of logs. Japan usually imports plywood from China, Malaysia, and Indonesia, however the forests of Southeast Asia are facing tremendous loss due to logging and clearing for industrial-scale agriculture, such as palm oil.
Pictures: Google Earth updates post-tsunami imagery

(03/31/2011) Google Earth has updated satellite imagery for areas most affected by the March 11, 2011 earthquake and tsunami. The images reveal large-scale devastation of coastal areas in the Sendai region of Japan.
Is Japan's tsunami linked to climate change?

(03/11/2011) Could the earthquake that triggered Japan's devastating tsunami be linked to climate change? The short answer is probably not, but recent research suggests that changing climate has the potential to influence earthquakes in some parts of the world
Tsunami strikes Indonesia

(10/26/2010) A tsunami has killed more than 100 people in Indonesia following an earthquake on the same fault line that triggered the massive 2004 Indian Ocean tsunami.
List of the strongest and deadliest earthquakes

(02/27/2010) On February 27, 2010 a magnitude 8.8 earthquake struck Maule, Chile causing widespread damage and casualties. The quake ranks as one of the ten strongest earthquakes ever recorded.
Will earthquake slow dam-building spree in China?

(05/14/2008) Monday's 7.9 magnitude earthquake in Sichuan province left more than 15,000 dead, 26,000 missing, and 64,000 injured, according to state media. The quake also "seriously damaged" two hydroelectric stations in Maoxian county, leading authorities to warn that the dams could burst. More than 2,000 troops were sent to work on the Zipingku Dam, a dam said to be in "great danger" of collapse upriver from Dujiangyan, the city at the quake's epicenter.
Earthquake triggers decline in a frog species

(12/03/2007) In 1999 a 7.3 earthquake struck Nantou County at the center of quake-prone Taiwan. The earthquake caused considerable damage: over 2,000 people died and just under 45,000 houses were destroyed. It was Taiwan's strongest quake in a hundred years. The quake also devastated a subpopulation of riparian frogs, Rana swinhoana, which had been under scientific study for three years prior. This devastation allowed scientists the opportunity to study the population changes in a species affected suddenly and irretrievably by natural disaster.
San Francisco hit by 5.6 earthquake

(10/30/2007) The San Francisco Bay Area was struck by a magnitude 5.6 earthquake at 8:04 p.m. local time. The quake was centered at a depth of 5.7 miles about 9 miles from downtown San Jose.
8.2 magnitude earthquake hits Indonesia, minor tsunami reported

(09/12/2007) An 8.2 magnitude earthquake struck Indonesia Wednesday at 6:10 pm local time. The epicenter was located 130 km (80 miles) southwest of Bengkulu, Sumatra and 620 km (385 miles) west-northwest of Jakarta at a depth of 30 km (18.6 miles). There were no immediate reports of damage or casualties.
Earthquakes can break speed limit

(08/15/2007) Earthquakes can move faster than previously thought with rupture rates well exceeding the conventional 3 kilometeres per second, reports Oxford University professor Shamita Das writing in the journal Science. The finding suggests that earthquakes in the world's largest quake zones may be capable of more destruction than earlier projections.
7.4 magnitude earthquake hits Indonesia

(08/08/2007) A 7.4 magnitude earthquake hit Indonesia's West Java on Thursday, causing widespread panic according to Reuters. There are no immediate reports of damage or casualties.
Tsunami-producing quake caused mass coral death in Indonesia

(04/11/2007) Researchers say 300 kilometers of sea floor heaved more than a meter upwards, exposing -- and killing -- corals in unprecedented numbers. Scientists have reported what is thought to be one of the world's greatest mass death of corals ever recorded as a result of the earthquake in Aceh, Indonesia on 28 March 2005.
4.2 earthquake hits San Francisco Bay Area

(03/01/2007) A magnitude 4.2 earthquake hit the San Francisco Bay Area around 8:40 p.m. Thursday evening. The quake's epicenter was located about a mile from Lafayette, California, or about 20 miles from San Francisco.
Bacteria can help prevent earthquake damage

(02/21/2007) Soil bacteria could be used to help steady buildings against earthquakes, according to researchers at UC Davis. The microbes can literally convert loose, sandy soil into rock. When a major earthquake strikes, deep, sandy soils can turn to liquid, with disastrous consequences for buildings sitting on them. Currently, civil engineers can inject chemicals into the soil to bind loose grains together. But these epoxy chemicals may have toxic effects on soil and water, said Jason DeJong, an assistant professor of civil and environmental engineering at UC Davis.
China uses snake-based earthquake prediction system

(12/27/2006) A province in southern China has come up with a unique way to predict earthquakes: snakes. According to China Daily and as reported by Reuters, the earthquake bureau in Nanning, capital of the Guangxi province, has set up a 24-hour video feed to monitor the behavior of snakes at snake farms. The scientists say that snakes are particularly sensitive to vibrations caused by impending earthquakes.
Earthquake prediction, however brief, could save lives

(12/05/2006) Could a few seconds warning of an impending strong earthquake be of practical use in mitigating its effects? Scientists, engineers, and first responders say yes, and now such warnings may be possible. Researchers in Italy have analyzed seismic signals from over 200 moderate to strong earthquakes, ranging from magnitude 4.0 to 7.4, and they conclude that the waves generated in the first few seconds of an earthquake (the primary, or P, waves) carry sufficient information to determine its magnitude and destructive potential.
Silent earthquakes may foreshadow destructive temblors

(07/07/2006) A team of American geoscientists is urging colleagues around the world to search for evidence of tiny earthquakes in seismically active areas, such as the Pacific Northwest, that are periodically rocked by powerful temblors of magnitude 8 and higher.
Some earthquakes may be linked to climate change

(06/28/2006) Scientists say melting glaciers could induce tectonic activity. The reason? As ice melts and waters runs off, tremendous amounts of weight are lifted off of Earth's crust. As the newly freed crust settles back to its original, pre-glacier shape, it can cause seismic plates to slip and stimulate volcanic activity according to research into prehistoric earthquakes and volcanic activity.
6.5 earthquake could cut off California's water supply

(11/02/2005) Appearing before a joint legislative committee, Department of Water Resources (DWR) Director Lester Snow today outlined the catastrophic impact a significant earthquake would have on Delta levees. He said failed levees would cause major floods, threaten public safety, damage the water supply infrastructure, and jeopardize the State's economy.
100 deadliest earthquakes since 1900; Kashmir quake ranks #11

(10/11/2005) Officials said the death toll from Pakistan's earthquake have surpassed 35,000, making the quake the eleventh deadliest since 1900. While the death from the earthquake numbers in the tens of thousands, it does not rank in the top ten deadliest earthquakes since 1900. The Tangshan earthquake that shook China in 1976 may have killed some 650,000 people.