News articles on bold and dangerous ideas that may save the world

---
Mongabay.com news articles on bold and dangerous ideas that may save the world in blog format. Updated regularly.





Offshore wind farms could blunt hurricane damage


(02/28/2014) Massive offshore wind turbine arrays would reduce hurricane wind speeds and storm surge, reports a study published this week in Nature Climate Change. And while the size (tens of thousands of turbines) and cost (hundreds of billions of dollars) is difficult to imagine, the reduction in storm damage and value of electricity produced would effectively bring the price tag to zero according to the study authors.


Top 10 HAPPY environmental stories of 2013


(12/19/2013) China begins to tackle pollution, carbon emissions: As China's environmental crisis worsens, the government has begun to unveil a series of new initiatives to curb record pollution and cut greenhouse emissions. The world's largest consumer of coal, China's growth in emissions is finally slowing and some experts believe the nation's emissions could peak within the decade. If China's emissions begin to fall, so too could the world's.


Using stories to connect people to biodiversity: an interview with Tara Waters Lumpkin, PhD


(12/18/2013) In a world where extinctions are almost commonplace and global warming barely raises an eyebrow, very few of us can return to find the places we grew up in unsullied by development. Sometimes, all that is left of a favorite grove of trees or strip of forest are memories. Through Izilwane: Voices for Biodiversity Project, an online magazine for story-tellers, Tara Waters Lumpkin has succeeded in bringing together more than one hundred "eco-writers" who have shared their memories, highlighted environmental crises in their localities and raised their voices against habitat destruction.


Redeeming REDD: a conversation with Michael Brown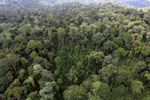 (11/11/2013) In Redeeming REDD: Policies, Incentives and Social Feasibility for Avoided Deforestation, anthropologist Michael Brown relays a constructive critique of the contemporary aims, standards and modalities for mitigating climate change by reducing emissions from deforestation and degradation (REDD). Brown advocates for REDD as a viable mechanism for the long-term pro-poor conservation and restoration of tropical forests as well—but only if local forest dwellers and Indigenous. Peoples can join the negotiating table and act as forest stewards. Local people must first be empowered to make 'socially feasible' decisions that are necessary for their livelihoods and well-being. In other words, there can be no environmentalism without credible local leadership, which requires investment in capacity building at the local level for sustainable institutions.


Could camera trap videos galvanize the world to protect Yasuni from oil drilling?


(11/07/2013) Even ten years ago it would have been impossible to imagine: clear-as-day footage of a jaguar plodding through the impenetrable Amazon, or a bicolored-spined porcupine balancing on a branch, or a troop of spider monkeys feeding at a clay lick, or a band of little coatis racing one-by-one from the dense foliage. These are things that even researchers who have spent a lifetime in the Amazon may never see. Now anyone can: scientists at the Tiputini Biodiversity Station in Ecuador's Yasuní National Park have recently begun using camera trap videos to take movies of animals few will ever view in their lifetimes. The videos—following years of photo camera trapping—provide an intimate view of a world increasingly threatened by the oil industry.


Ecuador shelves big idea for saving the Amazon

(08/16/2013) The fate of the most biodiverse rainforest on Earth has been decided: it will be drilled for oil.


California's next innovation: performance-based rainforest conservation (Commentary)


(07/22/2013) Californians are known as innovation leaders, and once again, we are on the verge of demonstrating critical leadership. Only this time it isn't about the Internet, social networking, reality television, venture capital or electric cars. It is about stopping tropical deforestation and supporting local communities. 'What!?' you say? How is the great state of California, home of bankrupt and massive, thirsty desert cities and Silicon Valley, a place that elected such juggernauts of history as Ronald Reagan and Arnold Schwarzenegger, about to lead in avoiding tropical deforestation?


Featured video: could we rewild Britain with wolves and lions?

(07/07/2013) Environmentalist and journalist, George Mobiot, makes a passionate new plea for the controversial idea of rewilding parts of Europe in his new book Feral: Searching for Enchantment on the Frontiers of Rewilding. Rewildling—a relatively recent idea—entails bringing back some of the animals (especially large ones) lost in parts of the world in order to restore ecosystems and, in Mobiot's view, retrieve a deeper connection between humans and the wild again.


After long wait, Obama lays out fight against climate change


(06/25/2013) Five years after being elected president and six months after winning a second term, President Obama today gave his first speech devoted solely to climate change and announced several executive actions to begin weaning the United States (historically the largest emitter of greenhouse gases) off fossil fuels. At Georgetown University today, Obama stated that his administration would expand renewable energy projects on federal lands, raise energy efficiency standards on appliances, and, most importantly, limit carbon pollution from both existing and new power plants, which represent about 40 percent of the U.S.'s emissions. Obama also noted that the U.S. would spearhead global efforts to combat climate change which is pushing sea levels higher, melting glaciers and sea ice, exacerbating fires, imperiling species, and worsening extreme weather worldwide.


Solving 'wicked problems': ten principles for improved environmental management


(06/23/2013) As agriculture continues to expand at the expense of forests in the tropics, humanity struggles to meet environmental protection goals. Despite global efforts towards sustainable agriculture and some progress towards the gazetting of protected areas, there are as yet no general and effective solutions for meeting both conservation goals and food needs, and thus the loss and degradation of natural habitats continues. The Food and Agricultural Organization (FAO) has estimated a 70% increase in food production will be needed by 2050 to feed a population that will exceed 9 billion. How can such food production be met in ways that conserve the environment while also alleviating poverty?


Building a new generation of local conservationists: how improving education in Uganda may save one of the world's great forests


(06/20/2013) Conservation work is often focused on the short-term: protecting a forest from an immediate threat, saving a species from pending extinction, or a restoring an ecosystem following degradation. While short-term responses are often borne of necessity, one could argue that long-term thinking in conservation and environmental work (as in all human endeavors) is woefully neglected, especially in the tropics. This is why programs like the Kasiisi Project are so important: by vastly improving education for primary kids near a threatened park in Uganda, the project hopes to create a "generation of committed rural conservationists," according to founder and director, Elizabeth Ross.


Over 500 scientists warn we 'are causing alarming levels of harm to our planet'

(05/27/2013) A new consensus statement by 520 scientists from around the world warns that global environmental harm is putting at risk the happiness and well-being of this and future generations.


China to begin cutting carbon emissions one city at a time

(05/23/2013) China has unveiled details of its first pilot carbon-trading program, which will begin next month in the southern city of Shenzhen. The trading scheme will cover 638 companies responsible for 38% of the city's total emissions, the Shenzhen branch of the powerful National Development and Reform Commission (NDRC) announced on Wednesday. The scheme will eventually expand to include transportation, manufacturing and construction companies.


Conservation without supervision: Peruvian community group creates and patrols its own protected area


(04/30/2013) When we think of conservation areas, many of us think of iconic National Parks overseen by uniformed government employees or wilderness areas purchased and run from afar by big-donor organizations like The Nature Conservancy, Wildlife Conservation Society, WWF, or Conservation International. But what happens to ecosystems and wildlife in areas where there's a total lack of government presence and no money coming in for its protection? This is the story of one rural Peruvian community that took conservation matters into their own hands, with a little help from a dedicated pair of primate researchers, in order to protect a high biodiversity cloud forest.


What if companies actually had to compensate society for environmental destruction?


(04/29/2013) The environment is a public good. We all share and depend on clean water, a stable atmosphere, and abundant biodiversity for survival, not to mention health and societal well-being. But under our current global economy, industries can often destroy and pollute the environment—degrading public health and communities—without paying adequate compensation to the public good. Economists call this process "externalizing costs," i.e. the cost of environmental degradation in many cases is borne by society, instead of the companies that cause it. A new report from TEEB (The Economics of Ecosystems and Biodiversity), conducted by Trucost, highlights the scale of the problem: unpriced natural capital (i.e. that which is not taken into account by the global market) was worth $7.3 trillion in 2009, equal to 13 percent of that year's global economic output.


Scientists a step closer toward creating biofuels directly from atmospheric CO2

(03/29/2013) Researchers have taken a step closer to using atmospheric carbon dioxide as a biofuel, potentially helping mitigate climate change while at the same time meeting rising energy demand, according to a study published in the Proceedings of the National Academy of Sciences.


Warnings of global ecological tipping points may be overstated


(03/05/2013) There's little evidence that the Earth is nearing a global ecological tipping point, according to a new Trends in Ecology and Evolution paper that is bound to be controversial. The authors argue that despite numerous warnings that the Earth is headed toward an ecological tipping point due to environmental stressors, such as habitat loss or climate change, it's unlikely this will occur anytime soon—at least not on land. The paper comes with a number of caveats, including that a global tipping point could occur in marine ecosystems due to ocean acidification from burning fossil fuels. In addition, regional tipping points, such as the Arctic ice melt or the Amazon rainforest drying out, are still of great concern.


Controversial research outlines physics behind how forests may bring rain


(01/30/2013) It took over two-and-a-half-years for the journal Atmospheric Chemistry and Physics to finally accept a paper outlining a new meteorological hypothesis in which condensation, not temperature, drives winds. If proven correct, the hypothesis could have massive ramifications on global policy—not to mention meteorology—as essentially the hypothesis means that the world's forest play a major role in driving precipitation from the coast into a continent's interior. The theory, known as the biotic pump, was first developed in 2006 by two Russian scientists, Victor Gorshkov and Anastassia Makarieva of the St. Petersburg Nuclear Physics, but the two have faced major pushback and delays in their attempt to put the theory before the greater scientific community.


Paradigm shift needed to avert global environmental collapse, according to author of new book The Blueprint: Averting Global Collapse


(01/10/2013) Global strategist, trained educator, and international lecturer Daniel Rirdan set out to create a plan addressing the future of our planet. His book The Blueprint: Averting Global Collapse, published this year, does just that. "It has been a sixty hour a week routine," Rirdan told mongabay.com in a recent interview. "Basically, I would wake up with the burden of the world on my shoulders and go to sleep with it. It went on like this for eighteen months." It becomes apparent when reading The Blueprint that it was indeed a monumental undertaking.


Google puts $5M toward anti-poaching drone technology

(12/18/2012) Google.org, Google Corp's philanthropic arm, earlier this month pledged $5 million toward efforts combat wildlife poaching.


Replacing lemur meat with insect protein in Madagascar

(12/12/2012) Poaching is a major threat to endangered lemurs in some parts of Madagascar, but a group has come up with an innovative solution to the problem: replace lemur meat with silkworm pupae, a byproduct of silk production.


Unique program to leave oil beneath Amazonian paradise raises $300 million


(11/26/2012) The Yasuni-ITT Initiative has been called many things: controversial, ecological blackmail, revolutionary, pioneering, and the best chance to keep oil companies out of Ecuador's Yasuni National Park. But now, after a number of ups and downs, the program is beginning to make good: the Yasuni-ITT Initiative has raised $300 million, according to the Guardian, or 8 percent of the total amount needed to fully fund the idea.


Will we need to pull carbon out of the atmosphere to save ourselves?


(10/17/2012) This year saw the Arctic sea ice extent fall to a new and shocking low, while the U.S. experienced it warmest month ever on record (July), beating even Dust Bowl temperatures. Meanwhile, a flood of new research has convincingly connected a rise in extreme weather events, especially droughts and heatwaves, to global climate change, and a recent report by the DARA Group and Climate Vulnerability Forum finds that climate change contributes to around 400,000 deaths a year and costs the world 1.6 percent of its GDP, or $1.2 trillion. All this and global temperatures have only risen about 0.8 degrees Celsius (1.44 degrees Fahrenheit) since the early Twentieth Century. Scientists predict that temperatures could rise between 1.1 degrees Celsius (2 degrees Fahrenheit) to a staggering 6.4 degrees Celsius (11.5 degrees Fahrenheit) by the end of the century.


Saving the world's species from oblivion will cost around $80 billion a year, but still a good deal

(10/11/2012) If the world is to conserve its wealth of life—species great and small, beautiful and terrible, beloved and unknown—it will cost from $3.41-4.76 billion annually in targeted conservation funds, according to a new study in Science. But that's not all, the cost of protecting and managing the world's conservation areas was estimated at an additional $76.1 billion a year.


Recommendations to save India's Western Ghats creates political stir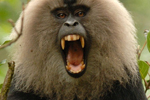 (08/20/2012) A massive expert panel report on the conservation of the Western Ghats has caused a political stir in India. The report, headed by noted ecologist Madhav Gadgil, recommends that the government phase out mining projects, cancel damaging hydroelectric projects, and move toward organic agriculture in ecologically-sensitive sections of the Ghats. The report, which was leaked after the government refused to release it, has yet to be implemented. Recently dubbed a UNESCO World Heritage Site, the Western Ghats is one of India's largest wildernesses and home to thousands of species, many found no-where else.


Prominent climate skeptic reverses course, says global warming worse than IPCC forecast

(07/30/2012) After starting his own project to study global warming, a once-prominent climate change skeptic and physicist says he now accepts the reality of anthropogenic climate change. "Last year, following an intensive research effort involving a dozen scientists, I concluded that global warming was real and that the prior estimates of the rate of warming were correct. I'm now going a step further: Humans are almost entirely the cause," Richard Muller writes in the New York Times as his team, the Berkeley Earth Project, releases a new paper that finds an even stronger link between greenhouse gas emissions and rising temperatures worldwide than the Intergovernmental Panel on Climate Change (IPCC).


The Human Quest: Prospering Within Planetary Boundaries – Book Review

(07/22/2012) Icarus, according to ancient Greek myth, attempted to escape Crete by flying using wings that his father constructed from feathers and wax. Icarus willfully flew too close to the sun causing his wings to melt resulting in him falling into the sea and drowning.


Experts: sustainable logging in rainforests impossible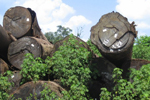 (07/19/2012) Industrial logging in primary tropical forests that is both sustainable and profitable is impossible, argues a new study in Bioscience, which finds that the ecology of tropical hardwoods makes logging with truly sustainable practices not only impractical, but completely unprofitable. Given this, the researchers recommend industrial logging subsidies be dropped from the UN's Reducing Emissions from Deforestation and Forest Degradation (REDD+) program. The study, which adds to the growing debate about the role of logging in tropical forests, counters recent research making the case that well-managed logging in old-growth rainforests could provide a "middle way" between conservation and outright conversion of forests to monocultures or pasture.


Scientists: iron fertilization could be a big climate help

(07/18/2012) For a long time, oceanic iron fertilization was seen as a promising mechanism to combat global climate change. But then in 2009 a well-publicized study found that iron fertilization stored 80 times less carbon than expected, dampening enthusiasm and support around the geoengineering scheme. Now, however, the idea of fertilizing the ocean with iron may be back: a new study in Nature reports that iron fertilization, in the right conditions, could store carbon in the deep ocean for centuries.


Indigenous tribes occupy Belo Monte dam for over 10 days

(07/03/2012) As of Tuesday, the occupation of Belo Monte dam by indigenous tribes entered its 13th day. Indigenous people, who have fought the planned Brazilian dam for decades, argue that the massive hydroelectric project on the Xingu River will devastate their way of life. According to a statement from the tribes, 17 indigenous villages from 13 ethnic groups are now represented at the occupation, which has successfully scuttled some work on the dam.


Cowards at Rio?: organizations decry 'pathetic' agreement


(06/20/2012) As world leaders head to Rio de Janeiro for the UN Summit on Sustainable Development, environmental and poverty groups are denouncing the last-minute text agreed on by dignitaries as "pathetic," (Greenpeace), a "damp squib" (Friends of the Earth), "a dead end" (Oxfam), and, if nothing changes, "a colossal waste of time" (WWF). "We were promised the 'future we want' but are now being presented with a 'common vision' of a polluter's charter that will cook the planet, empty the oceans and wreck the rain forests," the head of Greenpeace, Kumi Naidoo, said. "This is not a foundation on which to grow economies or pull people out of poverty, it's the last will and testament of a destructive twentieth century development model."


Rio+20 and economic perils in Europe: opportunity for linkage

(06/19/2012) This month, momentous events will occur on the global scene that will set the tone for whether 2012 will be a hopeful year or one in which dislocations and disconnects are further exacerbated by political failings. The EU will decide on its fiscal and monetary union that hinges on Greece's recent June election, which backed the political party that wants to stay in the Euro zone, but insists on adjustments to the earlier-negotiated economic rescue package.


Scientists: if we don't act now we're screwed


(06/07/2012) Scientists warn that the Earth may be reaching a planetary tipping point due to a unsustainable human pressures, while the UN releases a new report that finds global society has made significant progress on only four environmental issues out of ninety in the last twenty years. Climate change, overpopulation, overconsumption, and ecosystem destruction could lead to a tipping point that causes planetary collapse, according to a new paper in Nature by 22 scientists. The collapse may lead to a new planetary state that scientists say will be far harsher for human well-being, let alone survival.


Want to stop climate change: buy fossil fuel deposits


(06/07/2012) Governments, NGOs, and others fighting climate change should consider buying coal and oil deposits—not to exploit them, but to keep them from being exploited, according to a bold new policy paper in the Journal of Political Economy. Economist Bard Harstad with the Kellogg School of Management argues that climate coalitions could quickly slash carbon emissions by purchasing and conserving marginal fossil fuel deposits, a strategy that would solve the current problem of carbon leakage, i.e. when cutting emissions in one place pushes others to burn more elsewhere. Given that carbon emissions rose to a new record last year—31.6 gigatons—and carbon has hit 400 parts per million (ppm) in the atmosphere for the first time in at least 800,000 years, Harstad's analysis comes at a time when scientists are warning that urgent and bold action is needed to mitigate global climate change before it becomes irreversible.


Scientists launch crowd-funding experiment for research projects

(05/12/2012) Seeking to capitalize on the crowd-funding trend, a pair of biologists this month launched the #SciFund Challenge to raise money for dozens of scientific projects.


Can loggers be conservationists?


(05/10/2012) Last year researchers took the first ever publicly-released video of an African golden cat (Profelis aurata) in a Gabon rainforest. This beautiful, but elusive, feline was filmed sitting docilely for the camera and chasing a bat. The least-known of Africa's wild cat species, the African golden cat has been difficult to study because it makes its home deep in the Congo rainforest. However, researchers didn't capture the cat on video in an untrammeled, pristine forest, but in a well-managed logging concession by Precious Woods Inc., where scientist's cameras also photographed gorillas, elephants, leopards, and duikers.


Organic yields lag behind industrial farming, but that's not the whole story


(04/26/2012) In general, industrial agriculture beats organic farming in yields, according to a comprehensive new study in Nature. The study adds new data to the sometimes heated debate of organic versus conventional farming. Proponents of organic farming argue that these practices are environmentally friendly, sustainable over the long-term, and provide a number of social goods. However, critics argue that organic farming requires more land, thereby increasing global deforestation, which offsets any other environmental benefits of organic food production. At stake is whether organic or conventional is capable of feeding the world's seven billion people (and rising), including increasing demand for energy-intensive foods like meat in the developing world.


Doing good and staying sane amidst the global environmental crisis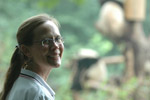 (04/23/2012) Several years ago while teaching a course in environmental science a student raised her hand during our discussion of the circumstances of modern ecological collapse and posed the question, "what happens when there is no more environment?" At the time I had no response and stumbled to formulate some sort of reply based on the typical aseptic, apathetic logic with which we are programmed through education in the scientific tradition: that there will always be some sort of environment, that life has prospered through the five previous mass extinctions and that something will survive. While this may be the case, the time has come for more of us to consider the broader spectrum of what global humanity is facing as the planet's ecology is decimated.


For Earth Day, 17 celebrated scientists on how to make a better world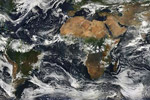 (04/22/2012) Seventeen top scientists and four acclaimed conservation organizations have called for radical action to create a better world for this and future generations. Compiled by 21 past winners of the prestigious Blue Planet Prize, a new paper recommends solutions for some of the world's most pressing problems including climate change, poverty, and mass extinction. The paper, entitled Environment and Development Challenges: The Imperative to Act, was recently presented at the UN Environment Program governing council meeting in Nairobi, Kenya.


David vs. Goliath: Goldman Environmental Prize winners highlight development projects gone awry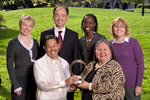 (04/16/2012) A controversial dam, a massive mine, poisonous pesticides, a devastating road, and criminal polluters: many of this year's Goldman Environmental Prize winners point to the dangers of poorly-planned, and ultimately destructive, development initiatives. The annual prize, which has been dubbed the Green Nobel Prize is awarded to six grassroots environmental heroes from around the world and includes a financial award of $150,000 for each winner.


Scientists unlock indigenous secret to sustainable agriculture in the Amazon's savannas

(04/11/2012) Indigenous populations in the Amazon successfully farmed without the use of fire before the arrival of Europeans, demonstrating a potentially sustainable approach to land management in a region that is increasingly vulnerable to man-made fires.


Degraded lands hold promise in feeding 9 billion, while preserving forests

(03/29/2012) Making productive use of degraded lands and boosting productivity of small-holder farmers are key to meeting surging global consumption of agricultural products while preserving critical wildlife habitats, said an agricultural expert on the sidelines of the Skoll World Forum for Social Entrepreneurship in Oxford.


Six nations, including U.S., set up climate initiative to target short-term greenhouse gases

(02/20/2012) With global negotiations to tackle carbon emissions progressing interminably, nations are seeking roundabout ways to combat global climate change. U.S. Secretary of State, Hillary Clinton, announced in India last week a new six nation initiative to target non-carbon greenhouse gases, including soot (also known as "black carbon"), methane, and hydro-fluorocarbons (HFCs). Reductions of these emissions would not only impact short-term climate change, but also improve health and agriculture worldwide according to a recent study in Science.


New meteorological theory argues that the world's forests are rainmakers


(02/01/2012) New, radical theories in science often take time to be accepted, especially those that directly challenge longstanding ideas, contemporary policy or cultural norms. The fact that the Earth revolves around the sun, and not vice-versa, took centuries to gain widespread scientific and public acceptance. While Darwin's theory of evolution was quickly grasped by biologists, portions of the public today, especially in places like the U.S., still disbelieve. Currently, the near total consensus by climatologists that human activities are warming the Earth continues to be challenged by outsiders. Whether or not the biotic pump theory will one day fall into this grouping remains to be seen. First published in 2007 by two Russian physicists, Victor Gorshkov and Anastassia Makarieva, the still little-known biotic pump theory postulates that forests are the driving force behind precipitation over land masses.


Targeting methane, black carbon could buy world a little time on climate change


(01/12/2012) A new study in Science argues that reducing methane and black carbon emissions would bring global health, agriculture, and climate benefits. While such reductions would not replace the need to reduce CO2 emissions, they could have the result of lowering global temperature by 0.5 degrees Celsius (0.9 degree Fahrenheit) by mid-century, as well as having the added benefits of saving lives and boosting agricultural yields. In addition, the authors contend that dealing with black carbon and methane now would be inexpensive and politically feasible.


Ecuador makes $116 million to not drill for oil in Amazon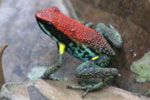 (01/02/2012) A possibly ground-breaking idea has been kept on life support after Ecuador revealed its Yasuni-ITT Initiative had raked in $116 million before the end of the year, breaking the $100 million mark that Ecuador said it needed to keep the program alive. Ecuador is proposing to not drill for an estimated 850 million barrels of oil in the Ishpingo-Tambococha-Tiputinin (ITT) blocs of Yasuni National Park if the international community pledges $3.6 billion to a United Nations Development Fund (UNDF), or about half of what the oil is currently worth. The Yasuni-ITT Initiative would preserve arguably the most biodiverse region on Earth from oil exploitation, safeguard indigenous populations, and keep an estimated 410 million tons of CO2 out of the atmosphere. However, the initiative is not without its detractors, some arguing the program is little more than blackmail; meanwhile proponents say it could prove an effective way to combat climate change, deforestation, and mass extinction.


Top 10 Environmental Stories of 2011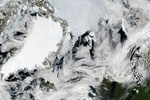 (12/22/2011) Many of 2011's most dramatic stories on environmental issues came from people taking to the streets. With governments and corporations slow to tackle massive environmental problems, people have begun to assert themselves. Victories were seen on four continents: in Bolivia a draconian response to protestors embarrassed the government, causing them to drop plans to build a road through Tipnis, an indigenous Amazonian reserve; in Myanmar, a nation not known for bowing to public demands, large protests pushed the government to cancel a massive Chinese hydroelectric project; in Borneo a three-year struggle to stop the construction of a coal plant on the coast of the Coral Triangle ended in victory for activists; in Britain plans to privatize forests created such a public outcry that the government not only pulled back but also apologized; and in the U.S. civil disobedience and massive marches pressured the Obama Administration to delay a decision on the controversial Keystone XL pipeline, which would bring tar sands from Canada to a global market.


Is the Russian Forest Code a warning for Brazil?


(12/19/2011) Brazil, which last week moved to reform its Forest Code, may find lessons in Russia's revision of its forest law in 2007, say a pair of Russian scientists. The Brazilian Senate last week passed a bill that would relax some of forest provisions imposed on landowners. Environmentalists blasted the move, arguing that the new Forest Code — provided it is not vetoed by Brazilian President Dilma Rousseff next year — could undermine the country's progress in reducing deforestation.


REDD advances—slowly—in Durban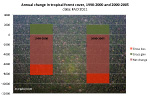 (12/15/2011) A program proposed to reduce greenhouse gas emissions from deforestation and degradation made mixed progress during climate talks in Durban. Significant questions remain about financing and safeguards to protect against abuse, say forestry experts. REDD+ aims to reduce deforestation, forest degradation, and peatland destruction in tropical countries. Here, emissions from land use often exceed emissions from transportation and electricity generation. Under the program, industrialized nations would fund conservation projects and improved forest management. While REDD+ offers the potential to simultaneously reduce emissions, conserve biodiversity, maintain other ecosystem services, and help alleviate rural poverty, concerns over potential adverse impacts have plagued the program since its conception.


Mixed reactions to the Durban agreement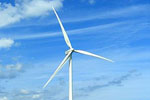 (12/12/2011) Early Sunday morning over 190 of the world's countries signed on to a new climate agreement at the 17th UN Framework Convention on Climate Change (UNFCCC) in Durban, South Africa. The summit was supposed to end on Friday, but marathon negotiations pushed government officials to burn the midnight oil for about 36 extra hours. The final agreement was better than many expected out of the two week summit, but still very far from what science says is necessary to ensure the world does not suffer catastrophic climate change.



Page 1 | Page 2 | Page 3 | Page 4 | Page 5 | Page 6