Conservation news
Founded in 1999, Mongabay is a leading provider of environmental science and conservation news.
Ant communities more segregated in palm oil plantations than rainforest
(03/21/2013) Ants are an important ecological group in both degraded and natural habitats. They interact with many other species and mediate a range of ecological processes. These interactions are often interpreted in the context of ant mosaics, where dominant species form strict territories, keeping other ants out. This segregation between ant species is well-documented in monoculture plantations. Now new research published in Ecography has shown that these changes are driven by the replacement of rainforests with monocultures and not the arrival of non-native species.


Scientists discover 8 new frogs in one sanctuary, nearly all Critically Endangered (photos)


(03/21/2013) Two surveys in the mountainous forests of Sri Lanka's Peak Wilderness Sanctuary have uncovered eight new species of frogs, according to a massive new paper in the Journal of Threatened Taxa. While every year over a hundred new amphibians are discovered, eight new discoveries in a single park is especially notable. Sri Lanka is an amphibian-lovers paradise with well over 100 described species, most of which are endemic, i.e. found only on the small island country. Unfortunately the country has also seen more frog extinctions than anywhere else, and seven of the eight new species are already thought to be Critically Endangered.


Monthly updates to track APP's progress on 'no deforestation' policy


(03/21/2013) The Forest Trust (TFT), the NGO that brokered Asia Pulp & Paper's no deforestation commitment in February 2013, will produce monthly updates on Indonesian forestry giant progress toward avoiding conversion of natural forests and reducing social conflict with communities. The reports aim to both allay fears among some environmental groups that APP will not respect the commitment and advance the paper producer's goal of eliminating rainforest and peatland destruction from its supply chain.


Male lions require dense vegetation for successful ambush hunting


(03/20/2013) For a long time male lions were derided as the lazy ones in the pride, depending on females for the bulk of hunting and not pulling their weight. Much of this was based on field observations—female lions hunt cooperatively, often in open savannah, and therefore are easier to track at night. But new research in Animal Behaviour is showing that males are adroit hunters in their own right, except prickly males hunt alone and use dense vegetation as cover; instead of social hunting in open savannah, they depend on ambushing unsuspecting prey.


New pope: 'let us be protectors of creation'

(03/20/2013) In his first homily as the new pope, Francis I spoke of the need to act as protectors both for the environment as well as for the poor and weak. With his focus on the environment the new pope echoes both his namesake, Saint Francis of Assisi, as well as the previous pope, Benedict XVI who championed environmental causes from climate change to biodiversity as crucial to the Catholic religion.


Video uncovers top level corruption in Sarawak over indigenous forests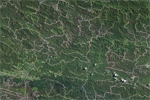 (03/20/2013) Tax evasion, kick-backs, bribery, and corruption all make appearances in a shocking new undercover video by Global Witness that shows how top individuals in the Sarawak government may be robbing the state of revenue for their own personal gain. Anti-corruption groups have believed that corruption has been rife in the Malaysian state of Sarawak for decades, but Global Witness says their investigation offers undeniable proof.


Fish use adoption strategy to ensure survival of young

(03/20/2013) Fish in southern Africa's Lake Tanganyika engage in adoption as a risk mitigation strategy for keeping some of their offspring from being eaten, finds a new study published in the journal Behavioral Ecology.


Disney buys $3.5M in REDD credits from rainforest conservation project in Peru

(03/20/2013) The Walt Disney Company has purchased $3.5 million dollars' worth of carbon credits generated via rainforest conservation in Peru, reports Point Carbon.


Planet organic: achieving sustainable food security and environmental gains

(03/19/2013) The global farmland area certified organic has expanded more than threefold to 37 million hectares since 1999, according to new research conducted by the Worldwatch Institute. The Institute argues that organic farming has the potential to contribute to sustainable food security by improving nutrition intake and sustaining rural livelihoods, while reducing vulnerability to climate change and enhancing biodiversity.


The beautiful amphibian from Hell: scientists discover new crocodile newt in Vietnam (photos)


(03/19/2013) Researchers have discovered a new species of Vietnamese salamander that looks like it was birthed from an abyssal volcano. Found tucked away in Tokyo's National Museum of Nature and Science, the scientists described the species in the new edition of Current Herpetology. Coal-black with orange-tinted toes, the new crocodile newt (in the genus Tylototriton) was determined to be a new species when it showed morphological and genetic differences from near relatives. Despite its remarkable appearance, the researchers say these are typical colors for crocodile newts.


Tropical croplands expand by 48m ha in 10 years, raising environmental concerns


(03/19/2013) Croplands in the tropics expanded by an average of 4.8 million hectares per year between 1999 and 2008, increasing pressure on forest areas and other ecosystems, reports a study published in the journal PLoS ONE. The research found that soybeans and maize (corn) expanded the most of any crops in terms of absolute area, followed by rice, sorghum, oil palm, beans, and sugar cane. The countries which added the largest area of new cropland were Nigeria, Indonesia, Ethiopia, Sudan and Brazil.


Poachers slaughter 89 elephants in Chad, including over 30 pregnant mothers [warning: graphic photos]

(03/19/2013) In what is being called the worst elephant massacre in Africa this year, poachers have recently killed as many as 89 elephants in Chad. Stephanie Vergniault, the Chairman of SOS Elephants in Chad, says the elephants were slaughtered in a two-day period late last week near Tikem, on the southwest border of Chad and Cameroon. At least 30 of the elephants were pregnant. Images from a television news report show what appear to be an elephant still connected to its umbilical cord on the ground. Separately, 12 calves were also slaughtered.


APP conservation policy came after it pulped most of its forests


(03/19/2013) Asia Pulp & Paper's widely heralded forest conservation policy came after the forestry giant had already cleared nearly all of the legally protected forests within its concessions in Sumatra, alleges a new report published by Greenomics, an Indonesian environmental group.


Panama's indigenous people drop REDD+

(03/19/2013) The National Coordinator of Indigenous Peoples in Panama (COONAPIP) has announced it is withdrawing from the United Nation's REDD+ program following a series of disagreements. The exit of COONAPIP from the negotiating table with UN officials and the Panamanian government will likely be a blow to the legitimacy of REDD+ in the central American country. REDD, or Reducing Emissions from Deforestation and Degradation, is a program to reduce emissions by safeguarding forests.


Indonesian palm oil giant launches conservation pilot project

(03/19/2013) Golden Agri-Resources, one of the largest palm oil producers in Indonesia, is launching a pilot program designed to protect forests within its concession areas that have high carbon stock and those most important for conservation. Greenpeace Indonesia, which has long urged the company to adopt more sustainable practices, praised the effort, and called on other palm oil companies and the Indonesian government to follow suit.


Environmentalists target controversial logging practices in California

(03/19/2013) The Sierra Club has launched a campaign against clear-cutting by a logging giant in California.


Peruvian night monkey threatened by vanishing forests, lost corridors


(03/18/2013) The Peruvian night monkey (Aotus miconax) is one of the world's least known primates, having never been studied in the wild--until now. Found only in the cloud forests of northern Peru, a group of scientists with Neotropical Primate Conservation and the National University of Mayor San Marcos have spent 12 months following a single group of this enigmatic monkey species in a small forest patch. The results of their research, published in mongabay.com's open access journal Tropical Conservation Science, shows that protecting forests, even small forest fragments, is vital to the species' survival.


Scientists successfully freeze Barbary sheep embryos for conservation purposes

(03/18/2013) The Barbary sheep (Ammotragus lervia), or aoudad, is a goat-antelope found in northern Africa. It is currently listed as Vulnerable by the IUCN Red List, with populations imperiled by hunting, habitat loss, and competition with livestock. Still little is known about its remaining population, prompting scientists in Mexico to test possible assisted reproduction of captive individuals.


Deer populations hurt by poaching in Mexican dry forest

(03/18/2013) White-tailed deer are usually thought of as inhabiting temperate forests in the U.S. and Canada, but this widespread species can also be found across tropical forests, from Mexico to Peru. A new study in mongabay.com's open access journal Tropical Conservation Science investigates the population of white-tailed deer (Odocoileus virginianus) in Mexico's Tehuacan-Cuicatlan Biosphere Reserve (TCBR), and finds that poaching may be having a large impact.


Invasive plants hurt locals in Mauritius

(03/18/2013) Native species on the island of Mauritius have long had to deal with invasive species. In fact, invasives likely played a major role in the extinction of the Mauritius' most famous resident, the dodo. While scientists have long cataloged the impact of invasive animals on island wildlife, there has been less clarity when it comes to invasive plants. However, a new paper in mongabay.com's open access journal Tropical Conservation has found that invasive plants do indeed negatively impact local species.


Forgotten lions: shedding light on the fate of lions in unprotected areas


(03/18/2013) African lions (Panthera leo) living outside of protected areas like national parks or reserves also happen to be studied much less than those residing within protected areas, to the detriment of lion conservation initiatives. In response to this trend, a group of researchers surveyed an understudied, unprotected region in northwestern Mozambique called the Tete Province, whose geography and proximity to two national parks suggests a presence of lions.


Scientists successfully reintroduce gaur in Indian park

(03/18/2013) Gaur (Bos gaurus gaurus) is one of the large wild ungulates of Asian jungles. It is the tallest living ox, and one of the four heaviest land mammals (elephant, rhino and wild buffalo are the other three), weighing up to 940 kilograms (2,070 pounds) and standing between 1.6 and 1.9 meters (5.2 to 6.2 feet) at the shoulder. Gaur were once distributed throughout the forested tracts of India and South Nepal, east to Vietnam and south to Malaya. Today, however, they are confined to just over a hundred existing, and 27 proposed, Protected Areas in India.


Heavy metal shark meat: dangerous lead levels found in sharks used as fish food


(03/18/2013) A recent study published in mongabay.com's open access journal Tropical Conservation Science raises concerns about levels of heavy metals, particularly lead (Pb), present in shark meat, as well as the decline of shark abundance due to global fishing pressures. Sharks are primarily caught as by-catch for other fishing industries. By one account, 70% of the total catch in swordfish long-line fisheries was sharks. Due to consumer demand, this by-catch is sold to Asian fish markets as fin and trunk meat. Much of the trunk and organ meat is used to make fish-meal, which is then fed to farmed fish.


Scientists clone extinct frog that births young from its mouth

(03/18/2013) Australian scientists have produced cloned embryos of an extinct species of frog known for its strange reproductive behavior, reports the University of New South Wales.


Innovative idea: wildlife income may help people withstand drought in Africa

(03/18/2013) Getting local people to become invested in wildlife conservation is not always easy, especially in parts of the world where protected areas are seen as taking away natural resources from local communities. This tension lies around Gonarezhou National Park in Zimbabwe, where a growing population of livestock herders competes with wildlife.


The Role of Science for Conservation - book review

(03/18/2013) The Role of Science for Conservation, edited by Matthias Wolff and Mark Gardner, celebrates Charles Darwin's Bicentennial and 50 years of research by the Charles Darwin Foundation in The Galápagos, Ecuador.


Logging studies plagued by sampling problems

(03/18/2013) Although research into the impact of selective logging in tropical forests has been booming recently, much of it is undercut by basic research flaws, according to a new study in mongabay.com's open access journal Tropical Conservation Science. Selective logging means targeting certain species or only a particular number of trees per hectare, and as such is considered generally more environmentally-friendly than clearcutting, which strips entire forests.


Deforestation in key Madagascar park accelerated after 2009 coup d'etat, finds satellite analysis

(03/18/2013) Deforestation and forest disturbance in Madagascar's largest national park increased significantly less than a year after a coup displaced the country's democratically-elected president in 2009, finds a new study that analyzed forest cover in Masoala National Park.


Cambodia loses half its seasonal wetlands in 10 years

(03/18/2013) Cambodia lost more than half of its seasonally flooded grasslands in ten years due to industrial agricultural conversion, abandonment of traditional farming, and illegal drainage, putting several endangered bird species at risk and undermining traditional livelihoods in the region, reports a new study published in the journal Conservation Biology.


Facing extinction, conservationists call emergency summit to save Sumatran rhinos

(03/17/2013) With the number of Sumatran Rhinoceros (Dicerorhinus sumatrensis) now under 200 and declining rapidly, a group of conservationists have organized an emergency summit to discuss courses of action to save the world's smallest remaining rhino from extinction.


China's 80 billion-a-year chopstick habit impacts forests

(03/17/2013) China's surging demand for disposable chopsticks is taking an increasing toll on the country's forests, reports Chinese state media.


Into the unknown mountains of Cambodia: rare birds, rice wine, and talk of tigers


(03/14/2013) Ringed with forested mountains forming the borders with Laos and Vietnam, the northeast corner of Cambodia has been an intriguing blank spot among my extensive travels through the country. Nestled up against this frontier is Virachey National Park, created in 1993. I began searching for a way to explore this area a couple of years ago, hoping to connect with conservation NGOs to get me into the park; no one seemed to know much about it. I learned that the area had been written off by these groups due to massive land concessions given to logging and rubber concerns. The World Bank abandoned its 8-year effort to create a management scheme for Virachey after the concessions were granted in 2007. A moratorium on the concessions is temporarily in place, but illegal logging incursions into the park continue.


Elephant woes: conservationists mixed on elephant actions at CITES


(03/14/2013) Conservationists couldn't agree if the glass was half-full or half-empty on action to protect elephants at the Convention on International Trade in Endangered Species (CITES) in Bangkok, Thailand. Elephants, especially in Africa, have faced a massive rise in poaching over the last decade with tens-of-thousands shot dead every year. Forests elephants in central Africa have been especially targeted: new research estimates that an astounding 60 percent of the world's forest elephants have been slaughtered for their tusks in the last ten years alone. While conservationists had hopes that CITES would move aggressively against elephant poaching, the results were a decidedly mixed-bag.


Tribe rejects payment from electricity company behind destructive Amazon dam

(03/14/2013) Leaders of more than two dozen Kayapó indigenous communities have rejected a $9 million offer from Brazilian state energy company Eletrobras to fund development projects in their region due to the the firm's involvement in the construction of the Belo Monte dam, reports Amazon Watch, an activist group fighting the hydroelectric project.


Aceh claims deal to open 1.2M ha of protected forest to logging, mining is near

(03/14/2013) Indonesia's Ministry of Forestry is close to accepting a proposal to open 1.2 million hectares of forest in Aceh for mining, logging, and palm oil production, reports the Aceh Post.


Improving community healthcare helps protect rainforests in Borneo


(03/14/2013) Providing high quality healthcare to communities around a rainforest park in Indonesian Borneo may be helping reduce chronic illegal logging, suggests a new assessment published by a conservation group. The five-year impact assessment published by Indonesia-based Alam Sehat Lestari (ASRI) is based on surveys of nearly 1,500 households and 6,345 people living around Gunung Palung National Park in West Kalimantan. The study compares key health, economic, and conservation indicators to a baseline survey taken in 2007, prior to the launch of the project.


Burning coal may be killing over 100,000 people in India every year


(03/13/2013) India's dependence on coal-fired power plants for energy may be leading directly to the deaths of 80,000 to 115,000 of its citizens every year, according to the first ever report on the health impacts of coal in the country. The report, commissioned by the Conservation Action Trust and Greenpeace-India, deals only with the direct health impact of coal and not climate change. But even ignoring the rising pain of global warming, the bleak report outlines that coal consumption in India is causing over 20 million asthma attacks, nearly a million emergency room visits, and killing some 10,000 children under five annually.


U.S. Admiral: climate change, not North Korea, biggest threat in the Pacific

(03/13/2013) This week, Admiral Samuel J. Locklear II, the head of U.S. military forces in the Pacific, told The Boston Globe that climate change was the gravest threat in the region. While such an assessment may be surprising, given North Korea's recent nuclear tests, the U.S. military has long viewed climate change as a massive destabilizing force on global security.


Dozens of tropical trees awarded new protections at CITES

(03/12/2013) Numerous species of rosewood and ebony from Madagascar, Latin America, and Southeast Asia were granted protection today at the Convention on International Trade in Endangered Species (CITES) in Bangkok, Thailand. The ruling comes one day after CITES granted the first protections ever to sharks and manta rays.


Strong 'no deforestation' commitments save forests and feed people


(03/12/2013) As a global community, we have so far failed to answer this most pressing question; we have yet to build our cloud. Deforestation rates are down in some places, but overall, our forests continue to disappear much as they have for the past 50 years, driven principally by increasing global demand for food. Can we feed the world and save our forests? Yes, we can, and the solution lies in the global supply chain and the message some companies are now sending their suppliers: 'If you cut down trees, I won't buy your product.' This has the power to silence bulldozers. It's already doing so and now it's time to go to scale.


Photographers threatening the already-abused slender loris


(03/12/2013) Caught in a beam of torchlight, the eyes of the slender loris reflect back a striking glow. In an effort to better understand these shy, nocturnal primates, a team of researchers set out to the Western Ghats of India. The resulting paper: Moolah, Misfortune or Spinsterhood? The Plight of the Slender Loris (Loris lydekkerianus) in Southern India was published in the Journal of Threatened Taxa in January of 2013. Forest walks and interviews with the Kani people, who live in close proximity to the lorises, supported evidence of a surprising new threat to the lorises: photographers.


Parks, indigenous territories are effectively reducing Amazon deforestation


(03/11/2013) Strict conservation areas and indigenous reserves are more effective at reducing deforestation in the Brazilian Amazon relative to 'sustainble-use' areas set up for non-indigenous resource extraction, reports a new study published in the journal Proceedings of the National Academy of Sciences. The research, which involved an international team, compared rates of forest loss between different categories of managed lands using satellite imagery and statistical analysis.


Prayers for dying elephants: Buddhists hold prayer ceremony for elephants decimated by poachers


(03/11/2013) Buddhist leaders prayed for slaughtered African elephants in Bangkok, Thailand last week, reports WWF. During a special merit-making ceremony, often reserved for the recently deceased, Buddhist monks, abbots, and leaders prayed for the tens-of-thousands of elephants that have been killed for their ivory tusks. Bangkok is currently hosting an international meeting of the Convention on International Trade in Endangered Species (CITES), where the elephant crisis is being discussed.


Norway's wealth fund dumps 23 palm oil companies under new deforestation policy


(03/11/2013) Norway's $700 billion pension fund continues to divest from companies linked to tropical deforestation, selling stakes in 23 palm oil producers last year, reports Rainforest Foundation Norway, an activist group that has led the campaign for divestment. The move by the Norwegian Government Pension Fund Global (GPFG) — the world's largest sovereign wealth fund — came after it revised its investment guidelines to include deforestation as a portfolio risk.


Crocodilian competition may hinder conservation efforts in Amazon


(03/11/2013) In the slow-moving freshwater of the Amazon River basin, a dark, scaly crocodilian known as the black caiman (Melanosuchus niger) is attempting a comeback from near extinction, but another crocodilian may threaten the recovery process, according to a new study in the journal Herpetologica.


Sharks and rays win protections at CITES


(03/11/2013) Today, for the first time, sharks and rays have won the vote for better protection under CITES (the Convention on International Trade in Endangered Species), the world's regulating body on trade in threatened species. Five shark species and manta rays, which includes two species, have received enough votes to be listed under Appendix II of CITES, which means tougher regulations, but not an outright ban. However, the votes could still be overturned before the end of the meeting.


Solar Photovoltaic Projects: In the Mainstream Power Market - book review

(03/11/2013) Solar Photovoltaic Projects: In the Mainstream Power Market, written by renewables energy pioneer Philip Wolfe, is an excellent introduction to the solar photovoltaic project development and power markets sector.


Seeing the forest through the elephants: slaughtered elephants taking rainforest trees with them


(03/11/2013) Elephants are vanishing. The booming illegal ivory trade is decimating the world's largest land animal, but no place has been harder hit than the Congo basin and its forest elephants (Loxodonta cyclotis). The numbers are staggering: a single park in Gabon, Minkebe National Park, has seen 11,100 forest elephants killed in the last eight years; Okapi Faunal Reserve in the Democratic Republic of the Congo has lost 75 percent of its elephants in fifteen years; and a new study in PLoS ONE estimates that in total 60 percent of the world's forest elephants have been killed in the last decade alone. But what does that mean for the Congo forest?


Rainforests may be more resilient to global warming - in isolation - than previously forecast

(03/11/2013) Tropical forests may be less sensitive to global warming than previously thought, argues a new study published in Nature Geoscience.


New plantation concessions threaten Borneo pygmy elephants

(03/10/2013) Borneo pygmy elephants (Elephas maximus borneensis) are under threat in Indonesia's new North Kalimantan province, where their habitat is set to be converted for rubber, jabon and sengon plantations. Experts worry that if the planned conversion goes ahead, the entire elephant population in Indonesian Borneo could be lost.


Human activity driving unprecedented temperature shift

(03/08/2013) Average global temperatures are now higher than any point during the past 4,000 years despite being in the midst of what should be a cooling interval, reports a new study published in the journal Science.


Increasing number of Americans believe climate change is real

(03/08/2013) An increasing number of Americans believe there is evidence for climate change, reveals a new poll conducted by researchers at the University of Michigan.


Turtles win greater protection at CITES meeting

(03/08/2013) Dozens of freshwater turtle and tortoise species won greater protection under the Convention on International Trade in Endangered Species of Wild Fauna and Flora (CITES), reports the U.S. Fish and Wildlife Service.


Conservationists: ban the wild cheetah pet trade

(03/08/2013) A group of prominent conservation groups have joined an alliance of African states in calling on CITES to ban the trade in wild cheetah for the pet trade.


The need to jump-start REDD to save forests


(03/08/2013) At least US$7.3 billion has been pledged for REDD+ over the period from 2008 to 2015, with $4.3 billion pledged for REDD+ readiness during the fast-start period alone (2010-2012). In addition to these funds, private investors, private foundations, and others have been channeling financial support to developing countries for REDD+ and related programs for several years now.


Despite deforestation worries, U.K. approves palm oil for power production

(03/07/2013) British Parliament has approved new government subsidies for biofuel use in U.K. power stations. Controversially the new measure would potentially subsidize fuels produced from palm oil, a move environmentalists warn could exacerbate deforestation in Africa and Southeast Asia.


Gucci launches 'zero-deforestation' handbag


(03/07/2013) Gucci has rolled out a collection of 'zero-deforestation' leather handbags. Each handbag comes with a 'passport' that provides the history of the product's supply chain going back to the ranch that produced the leather. The line emerged out of concerns that leather in the fashion industry is contributing to deforestation in the Brazilian Amazon, where roughly two-thirds of forest destruction is for cattle production.


Captive frogs may be spreading diseases to wild cousins across Southeast Asia

(03/07/2013) Scientists have documented a series of links between exotic frogs for trade and diseases in wild frogs in Southeast Asia, including the first documented case of the chytrid fungus—a virulent and lethal disease—in Singapore. According to researchers writing in a new study in EcoHealth, frogs imported into Southeast Asia as pets, food, or traditional medicine are very likely spreading diseases to wild populations.


China delays carbon tax

(03/07/2013) China will not introduce a carbon tax in 2013, reports Bloomberg.


Dunkin' Donuts to adopt palm oil policy

(03/07/2013) Doughnut and coffeehouse giant Dunkin' Donuts has agreed to source 100 percent of its palm oil under the Roundtable on Sustainable Palm Oil (RSPO), though the company has yet to set a date for the move, reports the New York State Comptroller's office.


What happened to the elephants of Bouba Ndjida? [warning: graphic photos]


(03/07/2013) A new report released by the Wildlife Conservation Society says that poachers have killed a staggering 62 percent of Africa's forest elephants in the last decade. The insatiable demand for elephant ivory hails mainly from China and Thailand, which is ironically hosting this year's CITES (CoP16) meeting. The meeting will continue until March 13 2013. The study is based on a survey of five elephant range states including Cameroon. Cameroon is the home of Bouba Ndjida National Park, where the dizzying massacre of 650 elephants occurred last year.


Dozens arrested after community fights deforestation by paper company in Indonesia

(03/07/2013) Dozens of villagers from Indonesia's North Sumatra province traveled to Jakarta this week to demand the release of 16 farmers who remain in detention after conflicts erupted between indigenous communities in Humbang Hasundutan district and PT Toba Pulp Lestari, a unit of the pulp and paper giant Asia Pacific Resources International Holdings (APRIL).


Starry frog rediscovered after thought extinct for 160 years (photos)


(03/07/2013) In 1853 Edward Frederick Kelaart, a physician and naturalist, collected a strange frog on the island of Sri Lanka then a British colony known as Ceylon. The specimen was a large shrub frog (about 2 inches or 5.5 centimeters long) with black-outlined white specks on lime-green skin. He dubbed it "starry" after its pale specks, but that was last anyone heard of it. Even the holotype—the body of the amphibian collected by Kelaart—went missing. Fast forward nearly 160 years—two world wars, Sri Lanka's independence, and a man on the moon—when a recent expedition into Sri Lanka's Peak Wilderness rediscovered a beguiling frog with pinkish specks.


Wildfire forces anti-logging activist from tree after 449-day vigil

(03/07/2013) A bushfire has forced an environmental campaigner from the top of a tree following a 449-day vigil to block logging of a stand of old-growth forest in Australia.


The end of wild Africa?: lions may need fences to survive


(03/06/2013) In order for dwindling lion populations to survive in Africa, large-scale fencing projects may be required according to new research in Ecology Letters. Recent estimates have put lion populations down to 15,000-35,000, a massive drop from a population that was thought to be around 100,000 in 1960. The worsening plight of lions have pushed the researchers to suggest what is likely to be a controversial proposal: fence the top predators in.


Near-record jump in carbon concentrations in global atmosphere last year

(03/06/2013) Carbon dioxide now makes up around 395 parts per million in the atmosphere, according to new data from the National Oceanic Atmospheric Administration (NOAA). Measuring atmospheric carbon in Mauna Loa, Hawaii, the NOAA notes that last year saw a jump of 2.67 parts per million, second only to a record jump in carbon concentrations in 1998—2.93 parts per million. The news further dampens hopes that nations will stick to their goal of keeping global temperatures from rising more than 2 degrees Celsius (3.6 degrees Fahrenheit) above pre-industrial levels.


Warnings of global ecological tipping points may be overstated


(03/05/2013) There's little evidence that the Earth is nearing a global ecological tipping point, according to a new Trends in Ecology and Evolution paper that is bound to be controversial. The authors argue that despite numerous warnings that the Earth is headed toward an ecological tipping point due to environmental stressors, such as habitat loss or climate change, it's unlikely this will occur anytime soon—at least not on land. The paper comes with a number of caveats, including that a global tipping point could occur in marine ecosystems due to ocean acidification from burning fossil fuels. In addition, regional tipping points, such as the Arctic ice melt or the Amazon rainforest drying out, are still of great concern.


Forests under fire: Australia's imperiled south west


(03/05/2013) In the far southwestern corner of Western Australia, beyond the famed wineries in the shadow of the Margaret River, lies an ecosystem like no other, the South West ecoregion. This part of Australia has been identified as one of 34 global biodiversity hotspots, home to rare endemic flora and fauna like the Carnaby's black cockatoo, numbat (banded anteaters), woylie (brush-tailed bettong), mainland quokka and over 1500 plant species, most found nowhere else. Unfortunately, this unique habitat is being increasingly fragmented and its inhabitants threatened by a number of forces, including climate change, dieback, fires and logging. And, on the eve of the Western Australia's state elections, the future of the South West hangs in the balance.


New York Times slashes environmental coverage

(03/05/2013) On Friday at 5 PM the New York Times announced it was shutting down it Green blog, which highlighted diverse stories online, from energy to endangered species to climate change. The loss of the New York Times environment blog follows shortly after the paper announced it was dismantling its environment desk and moving all of the reporters to other beats.


A promising initiative to address deforestation in Brazil at the local level


(03/05/2013) The history of the Brazilian Amazon has long been marked by deforestation and degradation. Until recently the situation has been considered out of control. Then, in 2004, the Brazilian government launched an ambitious program to combat deforestation. Public pressure—both national and international—was one of the reasons that motivated the government to act. Another reason was that in 2004, deforestation contributed to more than 55 percent of Brazil's total greenhouse gas emissions, making Brazil the fourth-largest greenhouse gas emitter in the world.


Featured video: rare, strange mammal caught on camera in Sumatra

(03/05/2013) A video camera trap expedition into Sumatra's Leuser ecosystem has captured a rarely-seen, bizarre mammal on tape. The Sumatran serow (Capricornis sumatraensis) is a goat-antelope found both on Sumatra and mainland Southeast Asia. Rarely seen and little-studied, the animals inhabit highland areas.


Global warming to open new Arctic sea lanes

(03/05/2013) Rapidly melting sea ice in the Arctic due to global warming will open new shipping lanes that will speed transit between northern Asia, Europe, Canada and Alaska but unleash new safety, environmental and legal issues, according to scientists writing in this week's issue of the Proceedings of the National Academy of Sciences.


Has shark fin consumption peaked at 100M dead sharks per year?


(03/05/2013) While a new study warns that up to 100M sharks are killed annually, there are signs out of China that demand for shark fin may be on the decline. A study published last week in the journal Marine Policy estimated shark deaths at 100 million in 2000 and 97 million in 2010, suggesting a slight drop in shark killing. Meanwhile reports out of China in recent months suggest an accelerating decline in shark fin consumption. China is the top market for shark fin, which is consumed as a status symbol, typically at wedding ceremonies and business dinners.


62% of all Africa's forest elephants killed in 10 years (warning: graphic images)


(03/04/2013) More than 60 percent of Africa's forest elephants have been killed in the past decade due to the ivory trade, reports a new study published in the online journal PLOS ONE. The study warns that the diminutive elephant species — genetically distinct from the better-known savanna elephant — is rapidly heading toward extinction.


Palm oil company destroys 7,000 ha of Amazon rainforest in Peru

(03/04/2013) A palm oil producer has leveled some 7,000 hectares of rainforest in the Peruvian Amazon, highlighting the risks of oil palm expansion in the world's largest tropical forest, reports El Comercio.


New illegal logging ban in EU could sever all ties with companies working in DRC


(03/04/2013) Yesterday, the EU joined the U.S. and Australia in banning all timber that was illegally harvested abroad. The new regulation could have a major impact on where the EU sources its timber, and no where more so than the Democratic Republic of Congo (DRC). According to a new report by Greenpeace, the DRC's current moratorium on industrial logging is being systematically circumvented making all timber from the country suspect.


CITES 40th Anniversary: Reflections of CITES Secretary-General John Scanlon


(03/04/2013) The Convention on International Trade in Endangered Species (CITES) is often hailed by scholars and conservationists as the most effective international environmental agreement. On March 3, CITES celebrates its 40th anniversary. What accounts for its success? In the following interview, CITES Secretary-General John Scanlon reflects on the convention's strengths and weaknesses.


Thailand's Prime Minister commits to ending ivory trade


(03/04/2013) Yesterday, Thailand's Prime Minister, Yingluck Shinawatra, committed to ending the ivory trade in her country. Her announcement came during the opening of the Convention on the International Trade in Endangered Species of Fauna and Flora (CITES) in Bangkok, which seeks to regulate trade in biodiversity across borders. Wildlife groups say that Thailand's legal trade in domestic ivory—international ivory is illegal of course—has created an easy opening for smugglers from abroad. Currently the ivory trade in Thailand is estimated to be second only to that of China.


Extinction warning: racing to save the little dodo from its cousin's fate


(03/04/2013) Sometime in the late 1600s the world's last dodo perished on the island of Mauritius. No one knows how it spent its final moments—rather in the grip of some invasive predator or simply fading away from loneliness—but with its passing came an icon of extinction, that final breath passed by the last of its kind. The dodo, a giant flightless pigeon, was a marvel of the animal world: now another island ground pigeon, known as the little dodo, is facing its namesake's fate. Found only in Samoa, composed of ten islands, the bird has many names: the tooth-billed pigeon, the Manumea (local name), and Didunculus ("little dodo") strigirostris, which lead one scientist to Christen it the Dodlet. But according to recent surveys without rapid action the Dodlet may soon be as extinct as the dodo.


Bolivia leads the way in wetland protection


(03/04/2013) Bolivia continues to be a champion for Amazonian conservation. On February 2, 2013, Bolivia celebrated World Wetlands Day with the designation of more than 6.9 million hectares of the Llanos de Moxos to the Ramsar Convention's Wetlands of International Importance. In addition to being the largest Ramsar designation to date, Bolivia now claims 14.8 million hectares of protected wetland, making it the leading Contracting Party out of 164 participating countries in terms of Ramsar site surface area.


A New Blueprint for a Green Economy - book review

(03/04/2013) Edward B. Barbier and Anil Markandya, contributing authors to 1989 classic Blueprint for a Green Economy, have revisited the theme to implement a green economy and published A New Blueprint for a Green Economy. The central theme of A New Blueprint for a Green Economy is how we can make economies green today given what we have learned from our efforts since 1989.


Elephant and Rhino issues to be debated at CITES 16th Conference of Parties


(03/04/2013) When the Convention on International Trade in Endangered Species of Wild Fauna and Flora (CITES) meets from March 3-14 in Bangkok for its 16th Conference of Parties (CoP16), elephants and rhinos will be at the top of the agenda. While there are no proposals to open up trade in either elephant ivory or rhino horn, there are several other items on the agenda that will likely generate debate, including proposals for extension of the moratorium on ivory trade, a decision-making mechanism for ivory trade, and suspension of any rhino trophy hunting. Also to be discussed are enforcement mechanisms, including how to prevent illegal ivory from entering existing legal domestic markets.


Saving forests by putting a price on them


(03/04/2013) During the 2013 SuperBowl, the championship game of the US National Football League, a truck company aired an advertisement that likened farmers to God's favorite assistant. It suggested that when God needs something tough, or gentle, done, he calls a farmer. The narration, taken from a speech given to the Future Farmers of America in 1978 by Paul Harvey, a radio host, plays directly to the near mythical stature of farmers and ranchers in American culture and their deep connection to nature.


Tokelau, 1st county with 100% renewable energy, leads call for climate action

(03/02/2013) The tiny territory of Tokelau is today leading a call by 14 Pacific island nations for the world to take action to stop climate change.


Violence in Kenya's Tana River Delta stems from natural resource conflict

(03/02/2013) Since August 2012, Kenya's Tana River Delta has been besieged by civil conflict continuing into the New Year. The New York Times reported in January at least 200 people are dead and 36,000 displaced in increasingly violent skirmishes between the herders and farmers who share the delta of Kenya's largest river. Although the conflict began as an isolated dispute over water, both groups engaged in retaliatory attacks that have earned comparisons by major global media to the violence preceding Kenya's notoriously violent presidential election.


Overview of the CITES 16th Conference of Parties in Bangkok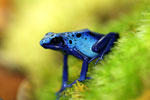 (03/01/2013) When countries meet in Bangkok, Thailand for the Convention on International Trade in Endangered Species of Wild Fauna and Flora (CITES) 16th Conference of Parties (CoP16), to be held from March 3-14, they'll consider 70 proposals submitted by 55 States regarding a range of species, from polar bears to turtles and tropical timbers. To help sort through the many agenda items, CITES Secretary-General John Scanlon provided the following overview of the most significant issues.


Saving forests by stemming agricultural sprawl


(03/01/2013) I'm fortunate to travel the world helping conserve habitats for some of the world's most iconic species. When I visit places like the Amazon and Sumatra, I'm still awestruck by their diversity and pristine beauty. I'm also reminded how threatened they are. Our growing demand for food and fiber is fueling deforestation in resource-rich regions of the world. As environmentalists, if we don't change where and how we produce food and fiber, we can turn off the lights and go home. There won't be any biodiversity left to protect.


Frogs radio-tracked for first time in Madagascar


(03/01/2013) Researchers have radio-tracked frogs for the first time in Madagascar. Attaching tiny radio transmitters weighing 0.3-0.35 grams (1/100 of an ounce) to 36 rainbow frogs (Scaphiophryne gottlebei), the research team tracked the movement of the colorful frogs through rugged canyons in Madagascar's Isalo Massif. They found that the frogs have a short breeding period that occurs after the first intense rainfall at the start of the rainy season.


Malaysian NGOs boldly demand forest conservation action in Borneo


(02/28/2013) In an unusually bold statement catalyzed by the deaths of 14 rare elephants, six Malaysian NGOs today called on the Sabah state government to pursue 'a more conservation focused agenda' in managing the state's forests. The demand comes shortly after the death of 14 endangered pygmy elephants — thought poisoned by an oil palm plantation developer — thrust Sabah's environmental problems into the international spotlight.


Elephant massacre in the Democratic Republic of the Congo

(02/28/2013) A key Congo wildlife reserve has lost 75 percent of its elephants in just 15 years due to poaching to meet Asian demand for ivory, reports a new survey by the Wildlife Conservation Society (WCS) and Democratic Republic of Congo authorities.


Two new species of mini-salamander discovered in Colombia

(02/28/2013) Biologists have discovered two new species of salamander in Tamá National Natural Park in Colombia. While the discovery should be cause for celebration, the news was dampened by the fact that both species are already infected with the deadly fungal disease, known as Batrachochytrium dendrobatidis (Bd), which has wiped out amphibian populations worldwide. Both of the new salamanders belong to the genus Bolitoglossa, which are web-footed salamanders found in the tropical Americas.


Guide for filing complaints on rule-breaking by palm oil companies published

(02/28/2013) Over the past 25 years palm oil production has emerged as one of the biggest drivers of deforestation and peatlands degradation in Southeast Asia. And there are fears that expansion in West and Central Africa could soon make palm oil a major cause of forest conversion on that continent.


Selective logging changes character of tropical forest

(02/28/2013) Selective logging is usually considered less harmful than other forestry practices, such as clear cutting, but a new study in mongabay.com's open access journal Tropical Conservation Science has found that even selective logging has a major impact on tropical forests lasting decades. Comparing trees in two previously logged sites and two unlogged sites in northeast India, researchers found less tree diversity in selectively logged forests with trees dispersed by birds proved especially hard-hit.


Can saving forests help feed the world?


(02/28/2013) As world population climbs from 7 to a projected 9 billion people and emerging and developing economies demand ever more of the food and fiber that drive deforestation, many environmentalists ask with increasing urgency whether and how tropical forests can survive. But the question may actually be whether and how the world's increasing, and increasingly rich, population can be fed unless tropical forests survive.


New video game turns kids into conservationists

(02/28/2013) Count coral in the Chagos Archipelago, save amphibians from the deadly chytrid fungus, replant trees in the Atlantic Forest, and count predators and prey in the African Savannah—a new free online game by Wildscreen, dubbed Team WILD, allows young players to learn about science and conservation while moving fast-paced through different ecosystems. Wildscreen is a conservation charity devoted to using imagery to raise awareness and protect wildlife.


Indonesian palm oil company denies child labor claims, new allegations arise

(02/28/2013) PT Sinar Sawit Andalan (PT SSA), a palm oil plantation company in Indonesia's West Kalimantan province, has denied allegations that the company employs children. PT SSA was responding to a video released earlier this month that showed school-age children carrying polybags at the company's work site in West Kalimantan's Sintang district.


The challenge of putting Brazil's forests in good hands


(02/28/2013) People often associate Brazil with its forests. It's no wonder given that nearly 60% of the country's territory is covered by forest and it holds about one-third of the world's remaining tropical rainforests. You might assume that a country like this would care about educating people to sustainably manage this precious heritage. Well, you'd be wrong!


Does the presence of scientists help deter poaching and deforestation in protected areas?


(02/27/2013) While vast areas of wildlife habitat have been set aside in protected areas in recent decades, many reserves continue to suffer from illegal encroachment, logging, mining, and poaching. The recent spasm in elephant and rhino poaching within African parks merely underlines the problem. Intuitively, it would seem that scientists' presence in a protected area would help safeguard it from illegal activities. But according to a new paper published in Trends in Ecology & Evolution, no one has definitively shown that to be the case.


Shell suspends Arctic oil drilling for the year

(02/27/2013) Royal Dutch Shell announced today that it was setting "pause" on its exploratory drilling activities in the Arctic for 2013. Shell's operations are currently under review by the federal government after the oil company suffered numerous setbacks during last year's opening attempt to drill exploratory wells in the Beaufort and Chukchi Seas, including running its drilling rig aground on Sitkalidak Island in southern Alaska in late December.


Leatherback sea turtles suffer 78 percent decline at critical nesting sites in Pacific


(02/27/2013) The world's largest sea turtle, the leatherback (Dermochelys coriacea), is vanishing from its most important nesting sites in the western Pacific, according to a new study in Ecosphere. Scientists found that leatherback turtle nests have dropped by 78 percent in less than 30 years in the Bird's Head Peninsula on the island of New Guinea. Worryingly, these beaches account for three-fourths of the western Pacific's distinct leatherback population; globally the leatherback is listed as Critically Endangered by the IUCN Red List, the highest rating before extinction.



Page 1
|
Page 2
|
Page 3
|
Page 4
|
Page 5
|
Page 6
|
Page 7
|
Page 8
|
Page 9
|
Page 10
|
Page 11
|
Page 12
|
Page 13
|
Page 14
|
Page 15
|
Page 16
|
Page 17
|
Page 18
| Page 19 |
Page 20
|
Page 21
|
Page 22
|
Page 23
|
Page 24
|
Page 25
|
Page 26
|
Page 27
|
Page 28
|
Page 29
|
Page 30
|
Page 31
|
Page 32
|
Page 33
|
Page 34
|
Page 35
|
Page 36
|
Page 37
|
Page 38
|
Page 39
|
Page 40
|
Page 41
|
Page 42
|
Page 43
|
Page 44
|
Page 45
|
Page 46
|
Page 47
|
Page 48
|
Page 49
|
Page 50
|
Page 51
|
Page 52
|
Page 53
|
Page 54
|
Page 55
|
Page 56
|
Page 57
|
Page 58
|
Page 59
|
Page 60
|
Page 61
|
Page 62
|
Page 63
|
Page 64
|
Page 65
|
Page 66
|
Page 67
|
Page 68
|
Page 69
|
Page 70
|
Page 71
|
Page 72
|
Page 73
|
Page 74
|
Page 75
|
Page 76
|
Page 77
|
Page 78
|
Page 79
|
Page 80
|
Page 81
|
Page 82
|
Page 83
|
Page 84
|
Page 85
|
Page 86
|
Page 87
|
Page 88
|
Page 89
|
Page 90
|
Page 91
|
Page 92
|
Page 93
|
Page 94
|
Page 95
|
Page 96
|
Page 97
|
Page 98
|
Page 99
|
Page 100
|
Page 101