Jeremy Hance
mongabay.com
April 23, 2012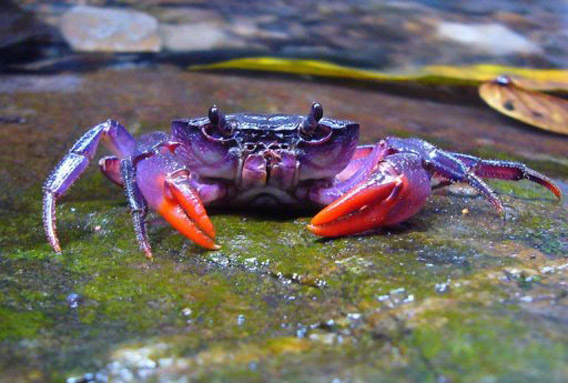 New species of purple crab: Insulamon palawanense. Photo by: Hendrik Freitag.



Scientists have discovered four new species of brilliantly-colored freshwater crabs on the Philippine island of Palawan. Described in the Raffles Bulletin of Zoology, the new species expands the genus, Insulamon, from one known crab species to five. Although its ecosystems are threatened by widespread mining and deforestation, the Philippines is a mega-diverse country, meaning that it belongs to a select group of 17 countries that contain the bulk of the world's species.

Found in streams, the primarily nocturnal crabs feed on plants as well as small animals. The largest of the four new species is still quite small, its carapace spanning 5.3 centimeters, while the smallest carapace's measures just 2.5 centimeters. The researchers theorize that the bright colors evolved for mating behavior.

The discovery of the new crab species follows two other recent biodiversity announcements in the Philippines. Two new frogs were discovered in Leyte Island in a biological survey last year. Meanwhile, the Dinagat bushy-tailed cloud rat (Crateromys australis) was rediscovered earlier this year after not being recorded for nearly forty years.

Palawan is home to a number of imperiled species only found in the Philippines, including the Palawan peacock-pheasant (Polyplectron napoleonis), listed as Vulnerable by the IUCN Red List; the Philippine mouse-deer (Tragulus nigricans), Endangered; the Philippine pangolin (Manis culionensis), Near Threatened; the Palawan bearded pig (Sus ahoenobarbus), Vulnerable; and the Palawan Hornbill (Anthracoceros marchei), Vulnerable.

Palawan Island retains around half of its forest cover, but most of this in mountainous regions. The island's lowland forests are imperiled by deforestation and mining, including widespread illegal mining. The Philippines remaining primary forests are largely found on Palawan.



CITATION: Hendrik Freitag. Revision of the genus Insulamon NG and Takeda, 1992 (Crustacea: Decapoda: Potamidae) with description of four new species. The Raffles Bulletin of Zoology. 2012 60 (1): 37-55.

















Related articles

Two new frogs discovered in Philippines spur calls for more conservation efforts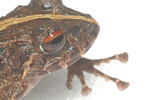 (04/19/2012) Two new frogs have been discovered on the Philippine island of Leyte during a biological survey last year by Fauna and Flora International, which also recorded a wealth of other species. Discovered in November on the island's Nacolod mountain range, the frogs have yet to be named. The Philippines is one of the world's global biodiversity hotspots, yet suffers from widespread deforestation and degradation.


Two-foot-long cloud rat rediscovered after missing for forty years in the Philippines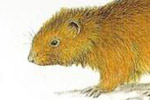 (04/17/2012) Czech computer programmer, Vaclav Rehak, was the first person to see a living Dinagat bushy-tailed cloud rat (Crateromys australis) in nearly forty years, reports GMA News. Rehak was traveling on Dinagat Island with his new wife, Milada Rehakova-Petru, a specialist on Philippine tarsiers, when he stumbled on the rodent, which has only been recorded once by scientists in 1975. Found only on the Dinagat Island, the rodent was feared extinct, but is now imperiled by mining concessions across its small habitat, which is thought to be less than 100 square kilometers.


David vs. Goliath: Goldman Environmental Prize winners highlight development projects gone awry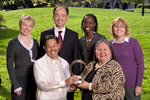 (04/16/2012) A controversial dam, a massive mine, poisonous pesticides, a devastating road, and criminal polluters: many of this year's Goldman Environmental Prize winners point to the dangers of poorly-planned, and ultimately destructive, development initiatives. The annual prize, which has been dubbed the Green Nobel Prize is awarded to six grassroots environmental heroes from around the world and includes a financial award of $150,000 for each winner.


Giant snakes commonly attacked modern hunter-gatherers in Philippines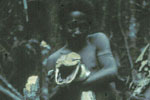 (12/13/2011) Humans have an ambivalent relationship with snakes. The legless reptiles are often feared and reviled, becoming stand-ins for the Devil and movie monster characters; yet many people have grown to love snakes, raising large, even dangerous, specimens as pets. Now, new research suggests that the ecological role between snakes and humans, as well as other primates, is more nuanced than expected. After spending decades living among the Agta Negritos people in the Philippines, anthropologist Thomas Headland has found that the hunter gatherer tribes were quite commonly attacked by reticulated pythons (Python reticulatus), while the people themselves had no qualms with hunting, killing, and consuming python.


Authorities capture the biggest crocodile ever recorded (PHOTO)

(09/06/2011) Authorities in the Philippines captured the largest crocodile on record after a series of fatal attacks, reports Agence France-Presse (AFP).


Photos: 300 species discovered during expedition to Philippines

(06/26/2011) Scientists believe they have discovered more than new 300 species during a six-week expedition to the Philippines.


7 new mice species discovered in the Philippines

(06/16/2011) Seven new species of mice have been discovered in the rainforests of Luzon island in the Philippines, according to the country's Department of Environment and Natural Resources.


On the edge of extinction, Philippine eagles being picked off one-by-one

(05/23/2011) Down to a few hundred individuals, every Philippine eagle is important if the species is to survive. However, the Philippine Eagle Foundation (PEF) has recently announced that people continue to illegally trap and keep eagles captive. Since December the organization has taken-in four confiscated Philippine eagles (Pithecophaga jefferyi), according to The Philippine Star. One died of a fungal infection after confiscation, while two others has suffered serious injuries.


Environmentalists say President of Philippines not deserving of conservation award

(04/13/2010) Filipino environmentalists and religious leaders have expressed shock and anger that Gloria Macapagal-Arroyo, the President of the Philippines, has been chosen to receive a conservation award from the US Congress in Washington, DC today according to the Philippine Daily Enquirer.