Screenshot from Rainforest Rangers.
The average gamer will spend thousands of hours playing video games by the time they reach adulthood, but the most popular games among some demographics — shoot-em-up and sports games — don't seem to offer many dividends to society or the environment. However Jan Dwire doesn't believe that has to be the case. With a small team in Costa Rica, Dwire has developed Rainforest Rangers, a multi-platform game that teaches kids about rainforests, including their importance and the threats they face.
The premise is simple. Two characters Sophie and Juan Ramon try to fight off a villain named Lee Zardo who is bent on destroying the rainforest. In the process, users learn about rainforests. The game is accompanied by an educational web site with resources for teachers, parents, and counselors. Topics covered include core curriculum concepts like the water cycle, characteristics of wildlife, and food webs.
In an October 2012 interview with mongabay.com, Dwire discussed Rainforest Rangers and what the effort aims to achieve.
AN INTERVIEW WITH JAN DWIRE OF RAINFOREST RANGERS

Red-eyed tree frog. Photo by: Rhett A. Butler.
Mongabay.com: Can you tell us a little about the game? The player experience, goals, etc? Where is it available and for what devices?
Jan Dwire: The Rainforest Rangers is a fun, fast-paced online game for people eight years and older. The site works on any laptop or tablet that has an internet connection anywhere in the world.
Operation Morpho is the name of the first game. The villain Lee Zardo has dastardly schemes to destroy the rainforest in order to make money. For example, he deforests an area and the animals no longer have homes. With a mixture of mini games and quizzes, a player will move up levels in the game all the time learning more and more rainforest facts.
Players join the first two Rainforest Rangers, Sophie and JR as they go on missions to save the rainforest.
Mongabay.com: How long have you been developing the game?
Jan Dwire: Operation Morpho has been under development for almost two years. The artwork, coding and content are all original. It has been a huge effort by a small team of committed people.
Mongabay.com: Why did you choose the rainforest theme for The Rainforest Rangers game?
Jan Dwire: I moved to Costa Rica three years ago to take a sabbatical from corporate life. While living in the middle of the rainforest and volunteering for various environmental and educational groups, I realized why this area of the world is critical.
I believe that most people think the rainforest is worth saving. I don't think most understand why or what the threats really are. The Rainforest Rangers will put an educational tool in the hands of our children. Kids can be a great change agent once they understand the impacts.
Mongabay.com: Do you see opportunities for gaming to boost interest in offline outdoor activities and conservation?
Jan Dwire: Yes! A cool game like The Rainforest Rangers can start families talking about what they can do to help the environment in their communities, schools, and parks. Families might plan vacations and holidays to beautiful countries such as Costa Rica and spend part of their time volunteering on special projects.
The adult-facing site dubbed The Teacher Lounge has a forum for teachers (school, scout leaders, camp counselors, home school parents) to share ideas. We will add shared ideas on the site on how to localize the learnings
Mongabay.com: What are the education components to your initiative?
Jan Dwire: The Ranger Reports have 100 topics covering rainforest threats, animal facts, water cycle, life cycle, plants and trees. Each topic is written to a help elementary school children investigate rainforest topics for school like reports.
With the help of some great teachers, The Ranger Reports cover what most school systems require for core curriculum topics. Additionally, The Teacher's Lounge will let teachers set up alliances so their students can cooperate and/or compete to be the top ranger.
Mongabay.com: You've pledged a portion of any profits for conservation. Do you have any specific organizations in mind?
Jan Dwire: Our initial commitment is to support environmental and educational organizations in Costa Rica. Our pledge is to return ten percent of our profits to groups such as ASANACR, The Ara Project, Escuela Verde Costa Ballena just to name a few.
Additionally, we have an affiliate model that we will revenue share with sites that help us launch The Rainforest Rangers to a broader audience.
Mongabay.com: What is your business model?
Jan Dwire: The Rainforest Rangers has a free demo for everyone to play. At a certain point in the game, a player would need to subscribe in order to continue to progress. We offer group discounts and will work with Independent School Districts on bulk purchases.
Mongabay.com: Are you developing games around other ecosystems?
Jan Dwire: Our first game is tackles the issues of rainforest destruction. We plan future modules on the Ocean and the Amazon.
We don't have to stop there. Our coding is such that it will allow for teaching almost any topic. We could license the site to someone that wants to teach engineering, autonomy, or the solar system.
We are very proud of what we've done and hope that more people will understand the rainforest and how truly spectacular it is!
Related articles
New app works to raise awareness of endangered species
(11/16/2011) Want to learn more about gorillas, whales, elephants, sharks, and penguins? A new mobile app hopes to raise awareness and conservation efforts for the world's endangered species. Dubbed 'Survival', the new app is a game that also raises knowledge about endangered species. Created by wildlife and media NGO, Wildscreen, the app is available free on the App store and Android Market.
Yasuni on film: could a documentary save the world's most biodiverse ecosystem?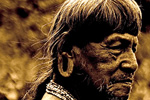 (10/04/2010) How do you save one of the most biologically and culturally diverse places in the world if most people have never heard of it? If you want a big audience—you make a film. This is what wildlife-filmmaker Ryan Killackey is hoping to do with his new movie Yasuni Man. Killackey says the film will show-off the wonders of Yasuni National Park while highlighting the complexity of its biggest threat: the oil industry. "Conceptually, the film resembles a true-life cross between the documentary Crude and the blockbuster Avatar—except it's real and it's happening now," Killackey told mongabay.com.