Deforestation for oil palm plantations in the Malaysian state of Sabah on Borneo. Photo by: Rhett A. Butler.
As of today, August 22nd, humanity has overshot the world's annual ecological budget, according to the Global Footprint Network, which tracks global consumption related to resource availability and sustainability. The organization looks at a variety of data including the world's fisheries, forests, agriculture, mining, and greenhouse gas emissions, but not fresh water.
Since the 1970s, global society has been consuming resources at a faster rate than Earth's ecosystems can replenish them, leading to an ecological debt that increases annually.
"From soaring fossil fuel prices to crippling national debts partly due to rising natural resource prices, our economies are now confronting the reality of years of spending beyond our means," Mathis Wackernagel, President of Global Footprint Network, explains in a statement, comparing ecological debt to financial debt. "If we are to maintain stable societies and productive lives, we can no longer sustain a widening budget gap between what nature is able to provide and how much our infrastructure, economies and lifestyles require."
Currently we are consuming the equivalent of 150 percent of Earth's ecological production every year. Some nations, of course, consume more than others; for example if everyone consumed like the average American we would need four Earths to be sustainable.
"Now is the time to come up with ways of running our economies that will continue to work into the future," Wackernagel said, connecting the current financial crisis to the largely-ignored ecological one. "Long-term recovery will only succeed if it occurs along with systematic reductions to our demand on resources and ecosystem services."
Related articles
Scientists: if we don't act now we're screwed
(06/07/2012) Scientists warn that the Earth may be reaching a planetary tipping point due to a unsustainable human pressures, while the UN releases a new report that finds global society has made significant progress on only four environmental issues out of ninety in the last twenty years. Climate change, overpopulation, overconsumption, and ecosystem destruction could lead to a tipping point that causes planetary collapse, according to a new paper in Nature by 22 scientists. The collapse may lead to a new planetary state that scientists say will be far harsher for human well-being, let alone survival.
Cowards at Rio?: organizations decry 'pathetic' agreement
(06/20/2012) As world leaders head to Rio de Janeiro for the UN Summit on Sustainable Development, environmental and poverty groups are denouncing the last-minute text agreed on by dignitaries as "pathetic," (Greenpeace), a "damp squib" (Friends of the Earth), "a dead end" (Oxfam), and, if nothing changes, "a colossal waste of time" (WWF). "We were promised the 'future we want' but are now being presented with a 'common vision' of a polluter's charter that will cook the planet, empty the oceans and wreck the rain forests," the head of Greenpeace, Kumi Naidoo, said. "This is not a foundation on which to grow economies or pull people out of poverty, it's the last will and testament of a destructive twentieth century development model."
Scientists give world leaders 'Fs' on climate change, biodiversity, and desertification
(06/19/2012) It seems world leaders may need to retake environmental studies. As the Rio+20 Summit on Sustainable Development opens, the scientific journal, Nature, has evaluated the progress made on three treaties signed at the Rio Earth Summit in 1992: climate change, biodiversity decline, and desertification. Unfortunately the publication gives progress on all three treaties an 'F', highlighting how little progress has been made on the global environmental crisis.
Another record in global carbon emissions puts globe on track for 'devastating consequences'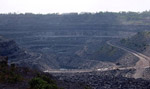 (05/29/2012) Last year global carbon dioxide emissions rose 3.2 percent to a new record of 31.6 gigatons, keeping the planet on track to suffer dangerous climate change, which could propel global crop failures, sea level rise, worsening extreme weather, and mass extinction. According to data from the International Energy Agency (IEA), China's carbon emissions rose the most last year (9.3 percent) while emissions in Europe and the U.S. dipped slightly. China is the currently the world's largest emitter of greenhouse gases, while the U.S. has emitted the most historically.
Arctic warms to highest level yet as researchers fear tipping points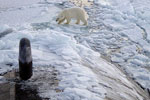 (02/13/2012) Last year the Arctic, which is warming faster than anywhere else on Earth due to global climate change, experienced its warmest twelve months yet. According to recent data by NASA, average Arctic temperatures in 2011 were 2.28 degrees Celsius (4.1 degrees Fahrenheit) above those recorded from 1951-1980. As the Arctic warms, imperiling its biodiversity and indigenous people, researchers are increasingly concerned that the region will hit climatic tipping points that could severely impact the rest of the world. A recent commentary in Nature Climate Change highlighted a number of tipping points that keep scientists awake at night.
Nobel laureates: 'we are transgressing planetary boundaries that have kept civilization safe for the past 10,000 years'
(05/23/2011) Last week the 3rd Nobel Laureates Symposium on Global Sustainability concluded with participants—including 17 past Nobel Prize winners and 40 other experts—crafting and signing the Stockholm Memorandum. The document calls for emergency actions to tackle human pressures on the Earth's environment while ensuring a more equitable and just world.