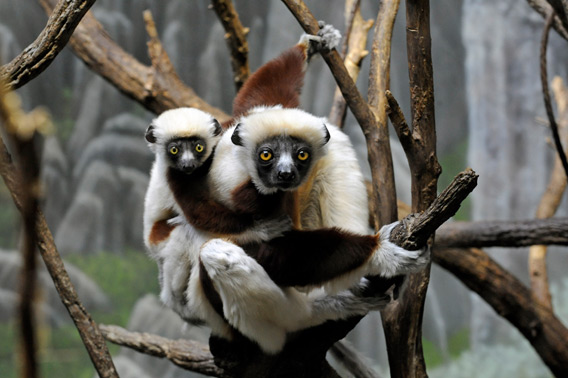 Coquerel's Sifaka and Baby. Photo by Julie Larsen Maher © WCS
Two baby lemurs were put on display this week in the Madagascar! exhibit at the Wildlife Conservation Society's Bronx Zoo.
The two baby lemurs are a Coquerel's sifaka and a collared lemur. Both were born this year at the zoo.
Like all lemurs, Coquerel's sifaka and the collared lemur are native to Madagascar. Both species are at risk in the wild due to habitat loss. The collared lemur has also been targeted by an emergent bushmeat trade in northern Madagascar.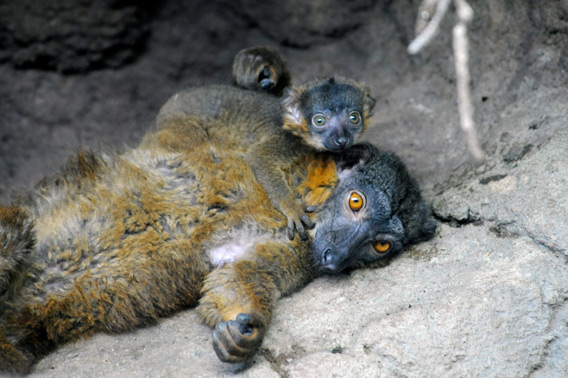 Collared Lemur and Baby. Photo by Julie Larsen Maher © WCS
Related articles