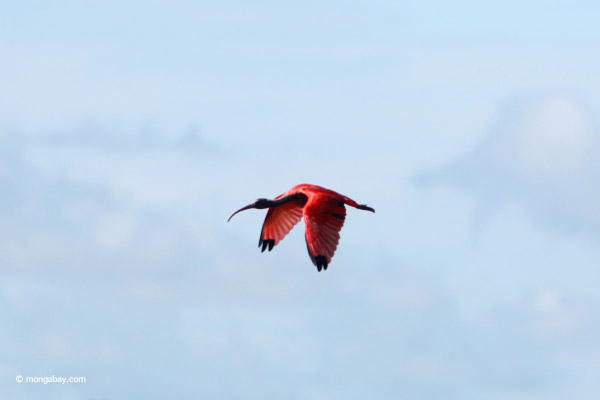 Scarlet Ibis (Eudocimus ruber) in flight over Colombia.
May 12-13 is World Migratory Bird Day for 2012.
The scarlet ibis (Eudocimus ruber) is just one of thousands of bird species that migrate during part of the year. Well-known migratory birds include swallows, ducks, terns, warbles, flycatchers and hummingbirds. The longest-known migration belongs to the bar-tailed godwit which flies some 11,000 kilometers from Alaska to their New Zealand.
In recognition of World Migratory Bird Day, Arkive.org, a web site that showcases imagery of the world's species, is highlighting videos of migratory bird species.