Discovery Channel has announced that it will, in fact, air the last episode of the new series Frozen Planet, which focuses solely on the impact of climate change at the world's poles. By the creators of universally-acclaimed Planet Earth, the full series explores the wildlife and environs of the Arctic and Antarctic, but the Discovery Channel came under fire after it announced it would not air the last episode, called "On Thin Ice", which deals specifically with climate change. A petition on Change.org garnered 75,000 signatures calling on the Discovery Channel to air the full series, before the network caved and announced it would do so.
Last month, the network had stated it would not air "On Thin Ice" due to "scheduling conflicts," but many believed it was cutting the episode because it specifically addressed climate change, an at times contentious issue in the U.S., although the vast majority of experts agree the world is warming due to human activities, such as burning fossil fuels and deforestation. Global temperatures are currently 0.8 degrees Celsius (1.44 degrees Fahrenheit) higher since the Industrial Revolution. The 13 warmest years on record have all occurred in the last 15 years with the 2000s being the warmest decade to date.
| | |
| --- | --- |
| | The Arctic as viewed by NASA's MODIS Satellite in June 2010. |
The poles have seen more significant changes than the rest of the planet to date, since warming there has been faster, especially in the Arctic. Dwindling sea ice—which hit its lowest volume yet recorded this year—is imperiling key species such as polar bears and walruses, as well as upending the lives of indigenous people in the Arctic. There are also fears in the Antarctic that climate change could upset the survival of numerous penguin species. In addition, the melting ice sheet in Greenland threatens to raise sea levels significantly.
The head of Discovery Channel, Eileen O'Neill said of the series, "You see an environment that's changing, if not disappearing, in our generation." She added that, "You see sequences that have never been captured on film before—a world you would expect to see in a 'Narnia' film, not on this planet."
The BBC also came under heavy criticism for its decision to sell the series to other worldwide networks piecemeal, instead of requiring networks to buy the entire series as is.
Legendary broadcaster and conservationist, David Attenborough, who narrates the series told the Guardian, that "these are fascinating, low-temperature ecosystems with wonderful, amazing things to be discovered. So most of the series is about that, but if you're going do it as thoroughly as we hoped to, you have to at some stage address the question of whether or not we are damaging it, or it's disappearing or changing."
Attenborough made his first trip to the North Pole for the series at the age of 80. A part of this trip appears in the final episode as he directly addresses viewers on the issue of climate change.
Related articles
Discovery Channel cuts climate change episode from Planet Earth follow-up
(11/17/2011) The new series Frozen Planet, by the creators of the super-popular and universally-acclaimed Planet Earth, details the wildlife and changing nature of the world's poles: the Antarctic and the Arctic. But while the four-year production filmed seven episodes, American audiences will only be treated to six. Discovery Channel has dropped the last episode that deals specifically with climate change.
Current emission pledges will raise temperature 3.5 degrees Celsius
(12/06/2011) New research announced at the 17th UN Climate Summit in Durban, South Africa finds that under current pledges for reducing emissions the global temperature will rise by 3.5 degrees Celsius (6.3 degrees Fahrenheit) from historic levels, reports the AFP. This is nearly double world nations' pledge to keep warming below 2 degrees Celsius (3.6 degrees Fahrenheit). The report flies in the face of recent arguments by the U.S. and others at Durban that current pledges are adequate through 2020.
At least 74 percent of current warming caused by us
(12/05/2011) A new methodology to tease out how much current climate change is linked to human activities has added to the consensus that behind global warming is us. The study, published in Nature Geoscience found that humans have caused at least three-quarters (74 percent) of current warming, while also determining that warming has actually been slowed down by atmospheric aerosols, including some pollutants, which reflect sunlight back into space.
Global carbon emissions rise 49 percent since 1990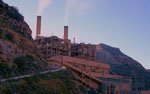 (12/04/2011) Total carbon emissions for the first time hit 10 billion tonnes (36.7 billion tonnes of CO2) in 2010, according to new analysis published by the Global Carbon Project (GCP) in Nature Climate Change. In the past two decades (since the reference year for the Kyoto Protocol: 1990), emissions have risen an astounding 49 percent. Released as officials from 190 countries meet in Durban, South Africa for the 17th UN Summit on Climate Change to discuss the future of international efforts on climate change, the study is just the latest to argue a growing urgency for slashing emissions in the face of rising extreme weather incidents and vanishing polar sea ice, among other impacts.
Top 20 banks that finance big coal
(11/30/2011) A new report from civil and environmental organizations highlights the top 20 banks that spend the most money on coal, the world's most carbon-intensive fossil fuel. Released as officials from around the world meet for the 17th UN Summit on Climate Change in Durban, South Africa, the report investigated the funding practices of 93 major private banks, finding that the top five funders of big coal are (in order): JPMorgan Chase, Citi, Bank of America, Morgan Stanley, and Barclay's.
Another record breaker: 2011 warmest La Niña year ever
(11/30/2011) As officials meet at the 17th UN Climate Summit in Durban, South Africa, the world continues to heat up. The UN World Meteorological Organization (WMO) has announced that they expect 2011 to be the warmest La Niña year since record keeping began in 1850. The opposite of El Nino, a La Niña event causes general cooling in global temperatures.
For poor, climate change "a matter of life and death"
(11/29/2011) In opening the 17th UN Climate Summit in Durban, South Africa yesterday, Jacob Zuma, president of the host country said that delegates must remember what is at stake.
Greenhouse gases hit new record in atmosphere as officials head to UN climate summit
(11/28/2011) The concentration of greenhouse gases in the atmosphere hit a new record in 2010, according to the UN's World Meteorological Organization (WMO), which found that warming from greenhouse gases rose 29 percent from 1990 to 2010. The announcement was made just a few days prior to officials meet at the 17th Climate Conference in Durban, South Africa, where expectations are low for a strong, binding agreement with a number of wealthy nations stating they expect no new agreement to take affect until 2020.
Arctic sea ice melt 'unprecedented' in past 1,450 years
(11/24/2011) Recent arctic sea ice loss is 'unprecedented' over the past 1,450 years, concludes a reconstruction of ice records published in the journal Nature.
IEA warns: five years to slash emissions or face dangerous climate change
(11/13/2011) Not known for alarmism and sometimes criticized for being too optimistic, the International Energy Agency (IEA) has warned that without bold action in the next five years the world will lock itself into high-emissions energy sources that will push climate change beyond the 2 degrees Celsius considered relatively 'safe' by many scientists and officials.
Last year's greenhouse gas emissions topple worst-case scenario
(11/06/2011) Global greenhouse gas emissions last year exceeded worst-case scenario predictions from just four years before, according to the US Department of Energy (DOE). A rise of 6 percent (564 million additional tons) over 2009 levels was largely driven by three nations: the US, India, and China. Emissions from burning coal jumped 8 percent overall. The new data, supported by a similar report from International Energy Agency (IEA), make it even more difficult for nations to make good on a previous pledge to hold back the world from warming over 2 degrees Celsius.
Climate change already worsening weird, deadly, and expensive weather
(11/02/2011) Unprecedented flooding in Thailand, torrential rains pummeling El Salvador, long-term and beyond-extreme drought in Texas, killer snowstorm in the eastern US—and that's just the last month or so. Extreme weather worldwide appears to be both increasing in frequency and intensity, and a new report from the Intergovernmental Panel on Climate Change (IPCC) connects the dots between wilder weather patterns and global climate change.
11 challenges facing 7 billion super-consumers
(10/31/2011) Perhaps the most disconcerting thing about Halloween this year is not the ghouls and goblins taking to the streets, but a baby born somewhere in the world. It's not the baby's or the parent's fault, of course, but this child will become a part of an artificial, but still important, milestone: according to the UN, the Earth's seventh billionth person will be born today. That's seven billion people who require, in the very least, freshwater, food, shelter, medicine, and education. In some parts of the world, they will also have a car, an iPod, a suburban house and yard, pets, computers, a lawn-mower, a microwave, and perhaps a swimming pool. Though rarely addressed directly in policy (and more often than not avoided in polite conversations), the issue of overpopulation is central to environmentally sustainability and human welfare.