With illegal timber stocks continuing to build due ongoing logging in its rainforest parks and under pressure from powerful timber traders, Madagascar's political leaders are debating a plan to lift a ban on precious wood exports. Environmentalists fear the move — without proper safeguards — could effectively reward illegal loggers and drive further exploitation the country's remaining forests.
Separately, the World Bank is exploring a way to responsibly and transparently sell illegal timber stockpiles as a means to finance conservation efforts. Still some conservationists are also wary of that approach.
"This reminds me of the way CITES has tried to manage sales of African ivory stockpiles, under this illusion that they can raise revenues from these sales without somehow also promoting ongoing demand and starting the cycle all over again," said the a conservation who spoke on the condition of anonymity. "It's like drug addict behavior."
Complicating the issue is the government of Madagascar has not adequately inventories timber stocks, making it impossible to tell how much timber has already been harvested. Any scheme to re-open the rosewood or ebony trade would need to address this issue.
Accordingly, a group of academics, conservationists, and other concerned parties today put forth another proposal: a "precious wood bank." Their idea is to hold already-harvested rosewood logs in reserve, selling the stock over time in a careful and controlled manner to maximize its value for the people of Madagascar, rather than dumping all the wood over 12-18 months as envisioned under a proposal from UNESCO.
"The Madagascar precious wood bank would treat the rosewood stocks like the Federal Reserve Bank of New York is the repository for gold," states the proposal, noting that the bank would be controlled by an independent board made up of the World Bank, NGOs, and other entities.
While the proposal may be a novel attempt to deal with Madagascar's illegal rosewood stockpile, many of its details have yet to be fleshed out. For example, it is not clear how the timber would be physically stored, nor how allowing a trickle of high-priced rosewood into markets would diminish demand or discourage illegal logging. But its supporters nonetheless believe it could be a starting point for discussion to avoid a hasty sale of Madagascar's timber stocks that "cannot be controlled" and "likely will encourage more corruption and illegal trafficking."
Related articles
How to end Madagascar's logging crisis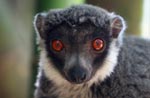 (02/10/2010) In the aftermath of a military coup last March, Madagascar's rainforests have been pillaged for precious hardwoods, including rosewood and ebonies. Tens of thousands of hectares have been affected, including some of the island's most biologically-diverse national parks: Marojejy, Masoala, and Makira. Illegal logging has also spurred the rise of a commercial bushmeat trade. Hunters are now slaughtering rare and gentle lemurs for restaurants.
Coup leaders sell out Madagascar's forests, people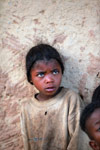 (01/27/2010) Madagascar is renowned for its biological richness. Located off the eastern coast of southern Africa and slightly larger than California, the island has an eclectic collection of plants and animals, more than 80 percent of which are found nowhere else in the world. But Madagascar's biological bounty has been under siege for nearly a year in the aftermath of a political crisis which saw its president chased into exile at gunpoint; a collapse in its civil service, including its park management system; and evaporation of donor funds which provide half the government's annual budget. In the absence of governance, organized gangs ransacked the island's biological treasures, including precious hardwoods and endangered lemurs from protected rainforests, and frightened away tourists, who provide a critical economic incentive for conservation. Now, as the coup leaders take an increasingly active role in the plunder as a means to finance an upcoming election they hope will legitimize their power grab, the question becomes whether Madagascar's once highly regarded conservation system can be restored and maintained.