As the honorary speaker at an event celebrating fifty years of the conservation organization World Wide Fund for Nature (WWF), Archbishop Desmond Tutu stated that overconsumption and obsession with economic growth were imperiling the global environment and leaving the poor behind.
"Our desire to consume everything of value, to extract every precious stone, every drop of oil and every creature from the sea knows no bounds. This quest for profit subverts our present and our future," Tutu stated as reported by a WWF press release.
Known for decades as a champion of human rights, Desmond Tutu has won the Nobel Peace Prize and been awarded the Presidential Medal of Freedom.
In his speech, the archbishop linked environmental degradation with global poverty.
"We are meant to live in a world which we share, and we are meant to live as members of one family. And yet whenever we look around, isn't it devastating to see the inequities and levels of poverty? Our population is increasing; environmental degradation is increasing. How do we resolve these inequities when all we are told is growth, growth, growth?" he said during the ceremony in Zurich, Switzerland, the nation where WWF was born. Founded in 1961, WWF is one of the world's biggest conservation organizations.
Desmond Tutu, one of the world's most well-known Christian leaders, ended his message by stating that it was possible to provide for the human population sustainably.
"There is enough for everyone—but not enough for our greed. There's enough for us all to live a full life—so why do we want to destroy the only home we have?" he asked.
Related articles
What does Nature give us? A special Earth Day article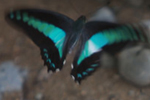 (04/22/2011) There is no question that Earth has been a giving planet. Everything humans have needed to survive, and thrive, was provided by the natural world around us: food, water, medicine, materials for shelter, and even natural cycles such as climate and nutrients. Scientists have come to term such gifts 'ecosystem services', however the recognition of such services goes back thousands of years, and perhaps even farther if one accepts the caves paintings at Lascaux as evidence. Yet we have so disconnected ourselves from the natural world that it is easy—and often convenient—to forget that nature remains as giving as ever, even as it vanishes bit-by-bit. The rise of technology and industry may have distanced us superficially from nature, but it has not changed our reliance on the natural world: most of what we use and consume on a daily basis remains the product of multitudes of interactions within nature, and many of those interactions are imperiled. Beyond such physical goods, the natural world provides less tangible, but just as important, gifts in terms of beauty, art, and spirituality.
Prince Charles: 'direct relationship' between ecosystems and the economy
(02/09/2011) At an EU meeting in Brussels, dubbed the Low Carbon Prosperity Summit, the UK's Prince Charles made the case that without healthy ecosystems, the global economy will suffer.
Humanity consuming the Earth: by 2030 we'll need two planets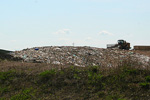 (10/13/2010) Too many people consuming too much is depleting the world's natural resources faster than they are replenished, imperiling not only the world's species but risking the well-being of human societies, according to a new massive study by the World Wildlife Fund (WWF), entitled the Living Planet Report. The report finds that humanity is currently consuming the equivalent of 1.5 planet Earths every year for its activities. This overconsumption has caused biodiversity—in this case, representative populations of vertebrate animals—to fall by 30 percent worldwide since 1970. The situation is more dire in tropical regions where terrestrial species' populations have fallen by 60 percent and freshwater species by 70 percent.