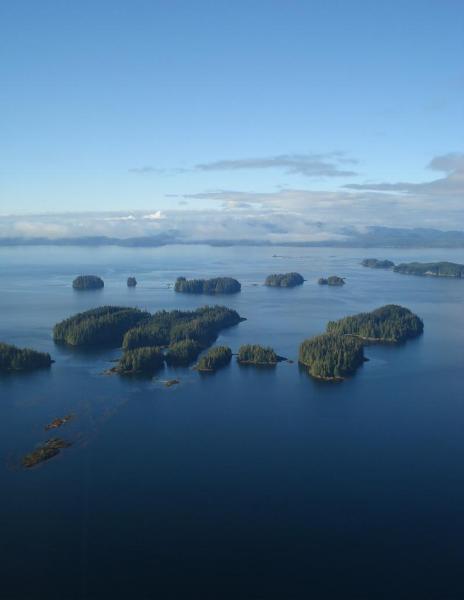 Outlying islands in Southeast Alaska. Photo by: Tyler Poelstra.
A quiet war is going on in Southeast Alaska. A bill in congress is promising to deliver 80,000 acres of prime temperate rainforest to Sealaska, a logging company owned by indigenous communities with a reputation for clear-cutting. However, local communities in Southeast Alaska say that the logging would devastate their economies—based largely on tourism and subsistence hunting and fishing in the forest—as well as threaten an ecologically unique area and two endangered animals. Locals have expressed deep frustration at being left out of the discussion by their representatives and contend that the lands chosen for logging have been picked arbitrarily with no regard for community or environmental concerns.
Mongabay.com has covered the story of the Tongass logging extensively. To read the articles: Local voices: frustration growing over Senate plan on Tongass logging; Photos: Tongass logging proposal 'fatally flawed' according to Alaskan biologist; Logging in Tongass rainforest would imperil rare species ; and Locals plead for Tongass rainforest to be spared from Native-owned logging corporation.