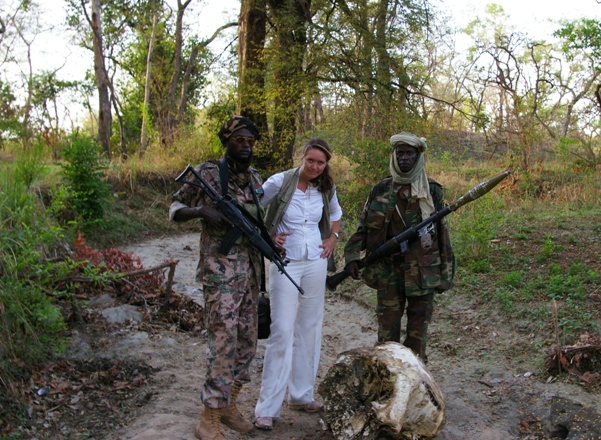 French conservationist, Stephanie Vergniault stands between two soldiers in the central African nation of Chad. Before them lies the skull of a poached elephant. Photo courtesy of: Stephanie Vergniault.
Amid all the human tragedy of Chad, a hidden war is occurring between poachers and the nation's dwindling elephant population, which has dropped from 20,000 to just 3,000 individuals in thirty years. Well-armed foreign poachers appear are using high-tech equipment to track down and kill elephants. Witnessing the slaughter, election-expert and screenwriter Stephanie Vergniault has started an organization—SOS Elephants—to work with Chad's government and locals to stop the killing before the great animals vanish entirely from the country.
To read more about SOS Elephants and the elephant-wars of Chad: A nation of tragedies: the unseen elephants wars of Chad.