Scientists have used Google Earth to find a previously unknown trove of biological diversity in Mozambique, reports the Royal Botanic Gardens in Kew.
Scouring satellite images via Google Earth for potential conservation sites at elevations of 1600 meters or more, Julian Bayliss a locally-based conservationist, in 2005 spotted a 7,000-hectare tract of forest on Mount Mabu. The scientifically unexplored forest had previously only been known to villagers. Subsequent expeditions in October and November this year turned up hundreds of species of plants and animals, including some that are new to science.

Base Camp on Mount Mabu. Photo by Julian Bayliss


Pgymy Chamelion (Rhampholeon sp). Photo by Julian Bayliss
"The phenomenal diversity is just mind-boggling: seeing how things are adapted to little niches, to me this is the incredible thing," said Jonathan Timberlake, a Kew botanist who served as expedition leader. "Even today we cannot say we know all of the world's key areas for biodiversity – there are still new ones to discover."
The survey turned up a wealth of wildlife including pygmy chamelons, Swynnerton's robin, butterflies (including three new species), blue duiker antelope, samango monkeys, elephant shrews, a previously undiscovered species of snake (in the Gaboon viper family) and many plants, including a rare orchid. In all the team collected more than 500 plant specimens.
The scientists plan to use the discoveries to push the Mozambican government for protection of Mount Mabu's unique ecosystem, which served as a refuge to villagers during nearly two decades of civil war but is now at risk from loggers and conversion for agriculture.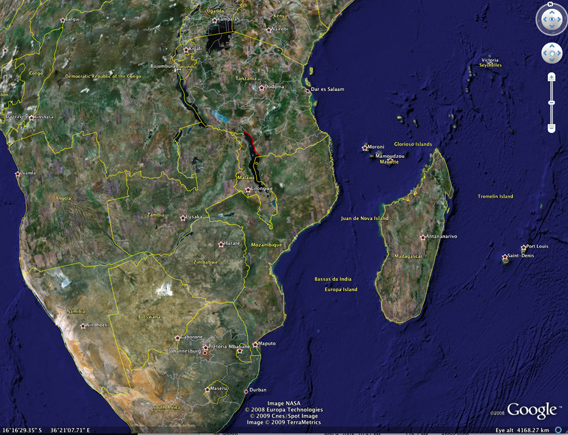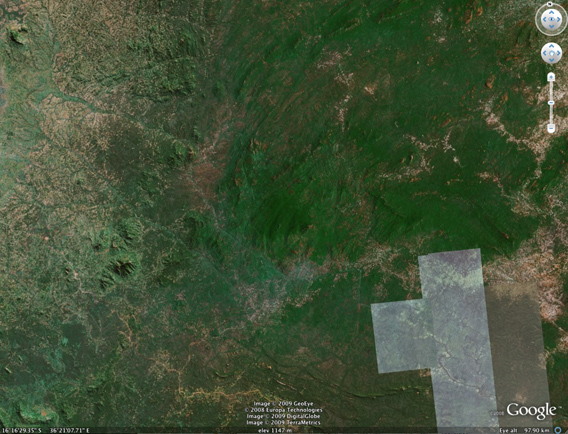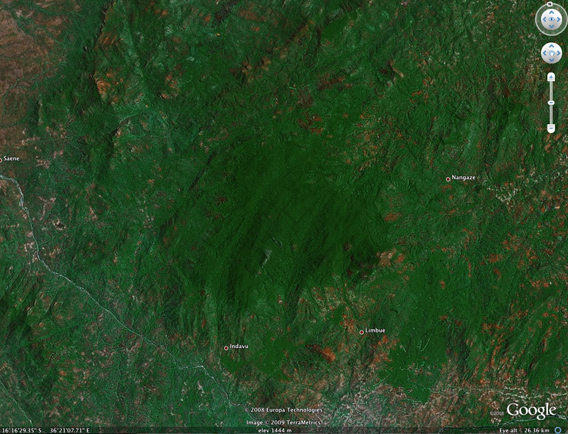 Mount Mabu's Google Earth coordinates are 16 degrees 17 min, 56 secs south and 36 degrees 23 mins 44 secs east
"This is potentially the biggest area of medium-altitude forest I'm aware of in southern Africa, yet it was not on the map, and most Mozambicans would not have even recognized the name Mount Mabu," said Timberlake. "Kew is working with the Mozambique government to protect areas like Mount Mabu and encourage local people to value the forest for its wildlife. By conserving the plant life we can help secure a future for all the other creatures we saw there."
The expedition was also involved scientists from the Mozambique Agronomic Research Insititute (IIAM), Birdlife International and the Mulanji Mountain conservation Trust (MMCT) in Malawi.
More photos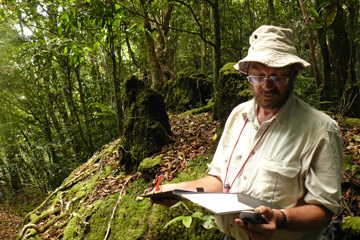 Jonathan Timberlake on Mount Mabu. Photo by Tom Timberlake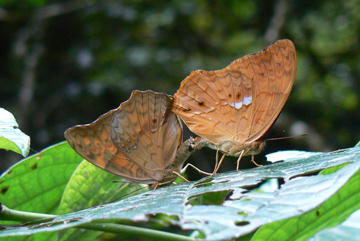 Common Leopard butterfly mating. Photo by Julian Bayliss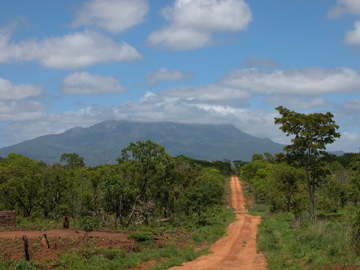 Driving up to Mount Mabu. Photo by Julian Bayliss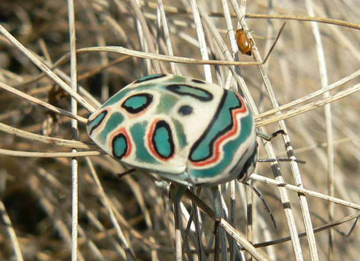 Hemipteran Bug. Photo by Julian Bayliss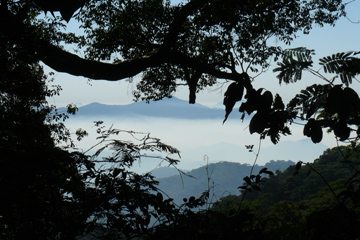 View from Mount Mabu. Photo by Tom Timberlake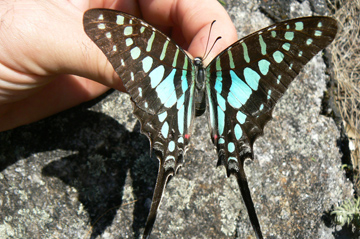 Small Striped Swordtail butterfly (Graphium policenes). Photo by Julian Bayliss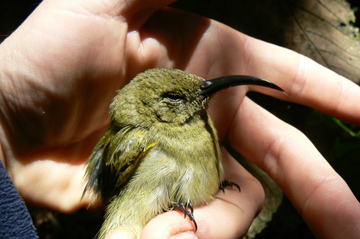 Olive sunbird (Nectarinia olivace). Photo by Julian Bayliss

Jonathan Timberlake looking out from the top of Mount Mabu. Photo by Tom Timberlake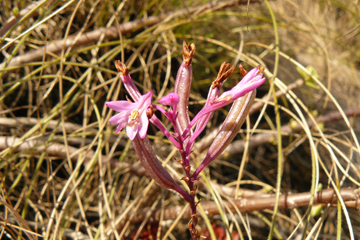 Orchid. Photo by Tom Timberlake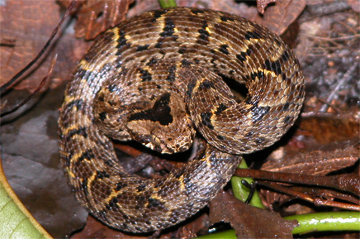 New Atheris snake. Photo by Julian Bayliss