News articles on threats to the rainforest

---
Mongabay.com news articles on threats to the rainforest in blog format. Updated regularly.






Timber 'mass graves' uncovered as Malaysian authorities pursue illegal loggers

(05/21/2015) A crackdown on illegal logging in Peninsular Malaysia's largest continuous forest complex has uncovered three timber 'mass graves' – burial sites where valuable logs have been stashed beneath tons of earth to hide evidence. The loggers apparently made haste in fleeing the hilly terrain where they left the timber. A joint operation by Malaysia's antigraft agency and Forestry Department found parts of logs sticking out of the ground and the red earth still unsettled, indications their quarry had hurriedly concealed the felled trees.
Videos reveal rare birds, wild monkeys, and jaguar family in oil-exploited park
(05/11/2015) A compilation of new camera trap videos from Yasuni National Park shows off rarely seen species like the rufuos-vented ground cuckoo and the short-eared dog as well as odd behavior, like sloths licking salt from the ground. The compilation is produced by Diego Mosquera, manager and head of the camera trap program at Tiputini Biodiversity Station.
Photos: expedition to Amazon's white sands may have found new primate
(03/24/2015) Most people think of the Amazon rainforest as one massive, homogenous ecosystem—a giant castle of green. However, within the Amazon rainforest lie a myriad of distinct ecosystems, sporting unique characteristics and harboring endemic species. One of the rarer ecosystems in the Amazon is the white sands forest.
Cambodia deports activist leader...then suspends controversial dam

(02/25/2015) On Monday, Cambodia deported well-known environmental activist, Alex Gonzalez-Davidson, back to his native Spain. Co-founder of the Cambodian NGO, Mother Nature, Gonzalez-Davidson played a vital role in blocking efforts to build the Cheay Areng Dam. But a day after deporting the activist, Cambodia's Prime Minister, Hun Sen, said the country would postpone the dam until 2018.
Locals lead scientists to new population of near-extinct reptile
(02/24/2015) By the early Twentieth Century, the world had pretty much given up on the Arakan forest turtle, named after the hills where it was found in 1875 in western Myanmar. Now, this Lazarus reptile —which has been dubbed one of the 25 most threatened turtles on the planet —has more good news: researchers have documented an entirely new population where no one
Are small-scale hydro projects always greener?
(02/23/2015) Rising energy demand and global efforts to mitigate climate change have made renewable energy projects increasingly attractive. One widely known and well-developed source of renewable energy is hydroelectricity. However, past environmental campaigns against large dams have resulted in policy changes in some parts of the world, leading to an increasing number of small hydropower projects.
The Amazon's oil boom: concessions cover a Chile-sized bloc of rainforest
(02/04/2015) Hungry for oil revenue, governments and fossil fuel companies are moving even further into one of the world's last great wildernesses, according to a new study in the journal Environmental Research Letters. The total area set aside for oil and gas in the Western Amazon has grown by 150,000 square kilometers since 2008, now totaling more than 730,000 square kilometers—an area the size of Chile.
Mercury fish: gold mining puts downstream communities at risk in Peru
(02/02/2015) Artisanal, often illegal gold-mining, has swept across portions of the Peruvian Amazon over last decade, driven in part by a rising price in gold. The unregulated industry has resulted in widespread deforestation leading to an environmental disaster. Now a new study finds that mercury pollution has moved rapidly downstream and could be impacting communities at least 560 kilometers away.
Did palm oil expansion play a role in the Ebola crisis?
(01/14/2015) The Ebola outbreak in West Africa may have been the result of complex economic and agricultural policies developed by authorities in Guinea and Liberia, according to a new commentary in Environment and Planning A. Looking at the economic activities around villages where Ebola first emerged, the investigators analyzed a shift in land-use activities in Guinea's forested region, particularly an increase in oil palm.
Road building spree hurts Amazon birds
(01/14/2015) A city-dwelling crow in Japan strategically drops a nut near a crosswalk into moving traffic. The bird then waits patiently for the light to turn before dropping down to the road and collecting the cracked nut in safety. While this type of animal behavior is fascinating, such adaptation to the human world is not possible for most bird species.
Deforestation climbing - along with fears - in the Amazon
(01/13/2015) Deforestation in the Brazil Amazon continues to pace well ahead of last year's rate, shows data released today by Imazon. According to the Brazilian NGO's analysis of satellite data, 1,373 square kilometers of rainforest was chopped down between August 2014 and December 2014, a 224 percent increase relative to the prior corresponding period a year before.
2014: the year in rainforests
(12/30/2014) 2014 could be classified as 'The Year of the Zero Deforestation Commitment'. During 2014, nearly two dozen major companies, ranging from palm oil producers to fast food chains to toothpaste makers, established policies to exclude palm oil sourced at the expense of rainforests and peatlands.
Ecuador sends aid money back to Germany over planned rainforest visit

(12/23/2014) A visit to a rainforest slated for oil drilling has blown up into a diplomatic row between Ecuador and Germany. Ecuador has said it will no longer partner with Germany on environmental issues and will return aid money, after the South American government discovered that German legislators were attempting to visit the much-embattled Yasuni National Park.
Top 10 Environmental Stories of 2014
(12/23/2014) In 2014, the unimaginable happened: companies representing the majority of palm oil production and trade agreed to stop cutting down rainforests and draining peatlands for new oil palm plantations. After years of intense campaigning by environmentalists and dire warnings from scientists, nearly two dozen major producers, traders, and buyers established zero deforestation policies.
Edited Reality: What I Learned from Filming Eaten Alive
(12/22/2014) On November 3, 2014, I woke up to check my flight status from Bangalore to New York. What I found when I opened my laptop was a mindboggling amount of emails, hate mail, death threats, and interview requests. The numbers were staggering. The night before, the Discovery Channel had aired the first trailers for the show they decided to call Eaten Alive.
Giant stone face unveiled in the Amazon rainforest (video)
(12/04/2014) A new short film documents the journey of an indigenous tribe hiking deep into their territory in the Peruvian Amazon to encounter a mysterious stone countenance that was allegedly carved by ancient peoples. According to Handcrafted Films, which produced the documentary entitled The Reunion, this was the first time the Rostro Harakbut has been filmed.
Beef, palm oil, soy, and wood products from 8 countries responsible for 1/3 of forest destruction

(10/23/2014) Four commodities produced in just eight countries are responsible for a third of the world's forest loss, according to a new report. Those familiar with the long-standing effort to stop deforestation won't be surprised by the commodities named: beef, palm oil, soy, and wood products (including timber and paper). Nor will they be very surprised by most of the countries: Brazil, Indonesia, and Malaysia.
Saving Asia's other endangered cats (photos)
(10/21/2014) It's no secret that when it comes to the wild cats of Asia—and, really, cats in general—tigers get all the press. In fact, tigers—down to an estimated 3,200 individuals—arguably dominate conservation across Asia. But as magnificent, grand, and endangered as the tigers are, there are a number of other felines in the region that are much less studied—and may be just as imperiled.
Walking the walk: zoo kicks off campaign for orangutans and sustainable palm oil
(10/20/2014) If you see people wearing orange this October, it might not be for Halloween, but for orangutans. Chester Zoo's conservation campaign, Go Orange for Orangutans, kicks off this month for its second year. The campaign aims to raise money, and awareness, for orangutans in Borneo, which have become hugely impacted by deforestation often linked to palm oil plantations.
Forest fragmentation's carbon bomb: 736 million tonnes C02 annually

(10/09/2014) Scientists have long known that forest fragments are not the same ecologically as intact forest landscapes. When forests are slashed into fragments, winds dry out the edges leading to dying trees and rising temperatures. Biodiversity often drops, while local extinctions rise and big animals vanish. Now, a new study finds another worrisome impact of forest fragmentation: carbon emissions.
Saving the Atlantic Forest would cost less than 'Titanic'
(08/28/2014) Want to save the world's most imperiled biodiversity hotspot? You just need a down payment of $198 million. While that may sound like a lot, it's actually less than it cost to make the film, Titanic. A new study published today in Science finds that paying private landowners to protect the Atlantic Forest would cost Brazil just 6.5 percent of what it currently spends ever year on agricultural subsidies.
Have scientists discovered a new primate in the Philippines?
(08/21/2014) Despite some media reports, scientists have not yet discovered a new species of big-eyed, nocturnal primate—known as tarsiers—in the Philippines. Instead what they have discovered is an intriguing population that is genetically-distinct even from nearby relatives, according to a new open-access paper in PLOS ONE.
Next big idea in forest conservation? DNA fingerprinting trees to stem illegal logging
(08/21/2014) As a professor at Texas Tech, Dr. Chuck Cannon has been, among other things, working to create a system of DNA fingerprinting for tropical trees to undercut the global illegal logging trade. 'If we just enforced existing laws and management policies, things would be pretty good, but unfortunately, that is where things fall apart in many tropical countries,' Cannon said.
Forgotten species: the exotic squirrel with a super tail
(08/13/2014) With among the world's largest tails compared to body-size, the tufted ground squirrel just might be the most exotic squirrel species on the planet. Found only on the island of Borneo, this threatened species is also surrounded by wild tales, including the tenacity to take down a deer for dinner. New research explores the squirrel's monster tail and whether other tales about it may be true.
Peru slashes environmental protections to attract more mining and fossil fuel investment
(07/23/2014) In an effort to kickstart investment in mining and fossil fuels, Peru has passed a controversial law that overturns many of its environmental protections and essentially defangs its Ministry of Environment. The new law has environmentalists not only concerned about its impact on the country but also that the measures will undermine progress at the up-coming UN Climate Summit in December.
Booming populations, rising economies, threatened biodiversity: the tropics will never be the same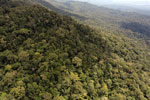 (07/07/2014) For those living either north or south of the tropics, images of this green ring around the Earth's equator often include verdant rainforests, exotic animals, and unchanging weather; but they may also be of entrenched poverty, unstable governments, and appalling environmental destruction. A massive new report, The State of the Tropics, however, finds that the truth is far more complicated.
Next big idea in forest conservation? The 'double-edged sword' of democracy
(07/03/2014) Dr. Douglas Sheil considers himself an ecologist, but his research includes both conservation and management of tropical forests. Currently teaching at the Norwegian University of Life Sciences (NMBU) Sheil has authored and co-authored over 200 publications including scholarly articles, books, and popular articles on the subject.
Broken promises no more? Signs Sabah may finally uphold commitment on wildlife corridors
(06/23/2014) Five years ago an unlikely meeting was held in the Malaysian state of Sabah to discuss how to save wildlife amid worsening forest fragmentation. Although the meeting brought together longtime adversaries—conservationists and the palm oil industry—it appeared at the time to build new relationships and even point toward a way forward for Sabah's embattled forests.
Oil company breaks agreement, builds big roads in Yasuni rainforest
(06/05/2014) When the Ecuadorian government approved permits for an oil company to drill deep in Yasuni National Park, it was on the condition that the company undertake a roadless design with helicopters doing most of the leg-work. However, a new report based on high-resolution satellite imagery has uncovered that the company, Petroamazonas, has flouted the agreement's conditions, building a massive access road.
After throwing out referendum, Ecuador approves oil drilling in Yasuni's embattled heart

(06/02/2014) By 2016, oil drilling will begin in what scientists believe is the most biodiverse place on the planet: remote Yasuni National Park. Late last month, Ecuador announced it had approved permits for oil drilling in Yasuni's Ishpingo-Tambococha-Tiputinin (ITT) block, an untouched swathe of primary rainforest covering around 100,000 hectares or about 10 percent of the park.
Greenpeace accuses controversial palm oil company and Cameroon government of illegal logging
(05/28/2014) Greenpeace has just accused one of the world's most controversial oil palm companies, Herakles Farms, of colluding with top government officials to sell off illegally logged timber to China. According to a new report, an agreement between Cameroon's Minister of Forestry and Herkales Farms—through a shell company—could torpedo the country's agreement with the EU for better timber management.
53 indigenous activists on trial for police-protester massacre in Peru
(05/15/2014) In the summer of 2009, on a highway in Peru known as Devil's Curve: everything went wrong. For months, indigenous groups had protested new laws by then President Alan Garcia opening up the Amazon to deregulated logging, fossil fuels, and other extractive industries as a part of free trade agreements with the U.S.
Almost 90 percent of Republic of the Congo's lowland forests open to logging
(05/06/2014) Although the Republic of the Congo has opened up nearly 90 percent of its lowland forests to logging, the majority of the logging occurring in the country is still illegal, according to a new report from the Chatham House. In fact the UK policy institute finds that illegal logging in the Republic of the Congo may make up as much as 70-75 percent of the industry.
Illegal logging makes up 70 percent of Papua New Guinea's timber industry
(04/22/2014) Corruption, weak governance, and powerful timber barons are illegally stripping the forests of Papua New Guinea, according to a new report from the Chatham House. The policy institute finds that 70 percent of logging in Papua New Guinea is currently illegal, despite the fact that 99 percent of land is owned by local indigenous communities.
Malaysia imperils forest reserves and sea turtle nesting ground for industrial site (photos)
(04/15/2014) Plans for an industrial site threaten one of Malaysia's only marine turtle nesting beaches and a forest home to rare trees and mammals, according to local activists. Recently, the state government of Perak approved two industrial project inside Tanjung Hantu Permanent Forest Reserve. But activists say these will not only cut into the reserve, but also scare away nesting turtles from Pasir Panjang.
Next big idea in forest conservation? Connecting deforestation to disease
(04/03/2014) Thomas Gillespie is concerned with the connections between conservation and disease, with a particular emphasis on primates. Much of his research examines the places where humans and animals are at a high risk of exchanging pathogens, and how human-caused disturbances, such as deforestation, can change disease dynamics and impacts.
Featured video: celebrities speak out for Yasuni

(04/02/2014) A group of celebrities, including recent Academy Award winner Jared Leto, Law and Order's Benjamin Bratt, and Kill Bill's Daryl Hannah, have lent their voices to a new Public Service Announcement to raise signatures to protect Ecuador's Yasuni National Park from oil drilling.
Controversial Amazon dams may have exacerbated biblical flooding
(03/16/2014) Environmentalists and scientists raised howls of protest when the Santo Antônio and Jirau Dams were proposed for the Western Amazon in Brazil, claiming among other issues that the dams would raise water levels on the Madeira River, potentially leading to catastrophic flooding. It turns out they may have been right: last week a federal Brazilian court ordered a new environmental impact study on the dams given suspicion that they have worsened recent flooding in Brazil and across the border in Bolivia.
Cocaine: the new face of deforestation in Central America
(03/11/2014) In 2006, Mexico intensified its security strategy, forming an inhospitable environment for drug trafficking organizations (also known as DTOs) within the nation. The drug cartels responded by creating new trade routes along the border of Guatemala and Honduras. Soon shipments of cocaine from South America began to flow through the Mesoamerican Biological Corridor (MBC). This multi-national swathe of forest, encompassing several national parks and protected areas, was originally created to protect endangered species, such as Baird's Tapir (Tapirus bairdii) and jaguar (Panthera onca), as well as the world's second largest coral reef. Today, its future hinges on the world's drug producers and consumers.
The making of Amazon Gold: once more unto the breach
(02/19/2014) When Sarah duPont first visited the Peruvian Amazon rainforest in the summer of 1999, it was a different place than it is today. Oceans of green, tranquil forest, met the eye at every turn. At dawn, her brain struggled to comprehend the onslaught of morning calls and duets of the nearly 600 species of birds resounding under the canopy. Today, the director of the new award-winning film, Amazon Gold, reports that "roads have been built and people have arrived. It has become a new wild west, a place without law. People driven by poverty and the desire for a better life have come, exploiting the sacred ground."
High-living frogs hurt by remote oil roads in the Amazon
(01/14/2014) Often touted as low-impact, remote oil roads in the Amazon are, in fact, having a large impact on frogs living in flowers in the upper canopy, according to a new paper published in PLOS ONE. In Ecuador's Yasuni National Park, massive bromeliads grow on tall tropical trees high in the canopy and may contain up to four liters of standing water. Lounging inside this micro-pools, researchers find a wide diversity of life, including various species of frogs. However, despite these frogs living as high as 50 meters above the forest floor, a new study finds that proximity to oil roads actually decreases the populations of high-living frogs.
New Guinea animals losing vital tree cavities to logging, hunting practices
(12/17/2013) Across New Guinea, deforestation is occurring at increasing levels. Whether it be industrial logging, monoculture plantations, hunters felling trees in pursuit of arboreal wildlife, or other forms of forest conversion, deforestation is depleting not only forest carbon stocks and understory environments, but habitats for species who call tree cavities "home." A new study in mongabay.com's open-access journal, Tropical Conservation Science, evaluated whether a variety of man-made nest boxes could function as suitable substitutes for tree cavities.
Scientists make one of the biggest animal discoveries of the century: a new tapir
(12/16/2013) In what will likely be considered one of the biggest (literally) zoological discoveries of the Twenty-First Century, scientists today announced they have discovered a new species of tapir in Brazil and Colombia. The new mammal, hidden from science but known to local indigenous tribes, is actually one of the biggest animals on the continent, although it's still the smallest living tapir. Described in the Journal of Mammology, the scientists have named the new tapir Tapirus kabomani after the name for 'tapir' in the local Paumari language: Arabo kabomani.
Top 10 Environmental Stories of 2013
(12/10/2013) 1. Carbon concentrations hit 400ppm while the IPCC sets global carbon budget: For the first time since our appearance on Earth, carbon concentrations in the atmosphere hit 400 parts per million. The last time concentrations were this high for a sustained period was 4-5 million years ago when temperatures were 10 degrees Celsius higher. Meanwhile, in the slow-moving effort to curb carbon emissions, the Intergovernmental Panel on Climate Change (IPCC) crafted a global carbon budget showing that most of the world's fossil fuel reserves must be left untouched if we are to avoid catastrophic climate change.
Plantations used as cover for destruction of old-growth forests in Myanmar

(12/02/2013) As Wild Burma: Nature's Lost Kingdom airs on the BBC, the forests documented in the series are increasingly being cut down, according to a new report by U.S. NGO Forest Trends. The report alleges that wide swathes of forest are being cleared in ethnic minority areas of Myanmar (also known as Burma), ostensibly for palm oil and rubber plantations. However after the lucrative timber is extracted, the report finds little evidence that the companies involved are serious about establishing plantations.
Asia's most precious wood is soaked in blood
(11/21/2013) Deep in the tropical forests of Southeast Asia grows a rare and beautiful tree whose wood is so highly prized that men will kill to possess it. Wild rosewood, famous since antiquity in China and Japan for its unique, blood-hued luster and intricate grain, was once only used for the finest religious statues and princely ornaments. Now, China's nouveau riche lust for decorative baubles and furniture made of rosewood as a sign of status leading to a massive surge in demand for this precious timber that shows no signs of abating. In just a few short years the price has skyrocketed from just a hundred dollars a cubic meter to over $50,000 today.
Could camera trap videos galvanize the world to protect Yasuni from oil drilling?
(11/07/2013) Even ten years ago it would have been impossible to imagine: clear-as-day footage of a jaguar plodding through the impenetrable Amazon, or a bicolored-spined porcupine balancing on a branch, or a troop of spider monkeys feeding at a clay lick, or a band of little coatis racing one-by-one from the dense foliage. These are things that even researchers who have spent a lifetime in the Amazon may never see. Now anyone can: scientists at the Tiputini Biodiversity Station in Ecuador's Yasuní National Park have recently begun using camera trap videos to take movies of animals few will ever view in their lifetimes. The videos—following years of photo camera trapping—provide an intimate view of a world increasingly threatened by the oil industry.
World's most cryptic feline photographed in logging concession
(11/04/2013) The bay cat is arguably the world's least-known member of the cat family (Felidae). Although first described by scientists in 1874, no photo existed of a living specimen until 1998 and a wild cat in its rainforest habitat wasn't photographed until five years later. Given this, scientists with Zoological Society of London (ZSL) and Imperial College London were taken aback when their remote camera traps captured numerous photos of these elusive cats hanging out in a commercial logging concession in Sabah, a state in Malaysian Borneo.
Map reveals gas company flying over Manu National Park
(10/17/2013) A map in an internal Peruvian government report reveals that gas company Pluspetrol has been flying over the protected Manu National Park (MNP) in the south-eastern Peruvian Amazon where UNESCO says the biodiversity "exceeds that of any other place on earth." The over-flight was done via helicopter on 3 February, 2012 by Pluspetrol personnel together with a team from the National Institute e Development of Andean, Amazonian and Afroperuvian Peoples (INDEPA).
Tapirs, drug-trafficking, and eco-police: practicing conservation amidst chaos in Nicaragua
(10/10/2013) Nicaragua is a nation still suffering from deep poverty, a free-flowing drug trade, and festering war-wounds after decades of internecine fighting. However, like any country that has been largely defined by its conflicts, Nicaragua possesses surprises that overturn conventional wisdom. Not the least of which is that the Central American country is still home to big, stunning species, including jaguars, giant anteaters, pumas, and the nation's heaviest animal, the Baird's tapir (Tapirus bairdii). Still, not surprisingly given the nation's instability, most conservationists have avoided Nicaragua. But tapir-expert Christopher Jordan, who has worked in the country for over four years, says he wouldn't have it any other way.
Over 100 scientists warn Ecuadorian Congress against oil development in Yasuni
(10/03/2013) Over 100 scientists have issued a statement to the Ecuadorian Congress warning that proposed oil development and accompanying roads in Yasuni National Park will degrade its "extraordinary biodiversity." The statement by a group dubbed the Scientists Concerned for Yasuni outlines in detail how the park is not only likely the most biodiverse ecosystems in the western hemisphere, but in the entire world. Despite this, the Ecuadorian government has recently given the go-ahead to plans to drill for oil in Yasuni's Ishpingo-Tambococha-Tiputini (ITT) blocs, one of most remote areas in the Amazon rainforest.
Celebrities aim to raise $1.6 million to keep orangutan forests from the the chopping block in Borneo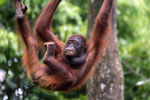 (10/02/2013) Sir David Attenborough, Bill Oddie and Chris Packham are supporting an effort to save the orangutan from extinction by raising £1m in just two weeks. Orangutans in their natural environment live in undisturbed ancient forests and for many years it was believed they shunned any other habitats. But researchers have discovered they can survive just as well and perhaps even better in forests that have been intensively thinned out by loggers, giving renewed hope for the species.
Bornean elephant meets palm oil: saving the world's smallest pachyderm in a fractured landscape
(10/01/2013) In the Malaysian state of Sabah, where most conservation students are still foreigners—either European or American—Nurzahafarina Othman stands out: not only is she Malaysian, a Muslim, and a mother of a young daughter, but she's rapidly becoming a top researcher and champion for the world's smallest elephant: the Bornean elephant (Elephas maximus borneensis). Although sometimes described as a pygmy elephant, they still weigh 2,000 kilograms (4,400 pounds). The origin of these 'tiny' elephants in Malaysian Borneo have baffled scientists for decades.
Malaysia clearcutting forest reserves for timber and palm oil
(09/26/2013) In July Bikam Permanent Forest Reserve in Malaysia's Perak state was degazetted, allowing the forest to be clearcut for an oil palm plantation. Only after the forest was lost, did the Forest Research Institute Malaysia (FRIM) announce that it had contained the last stands of keruing paya (Dipterocarpus coriaceus) on the Malay peninsula, a large hardwood tree that's classified as Critically Endangered on the IUCN Red List. The species is now reportedly extinct in Malaysia, although may still be found in Indonesia. However, the degazettement of the 400-hectare Bikam Forest Reserve wasn't an abnormality, according to activists. Since 2009, over 9,000 hectares of Permanent Forest Reserves have been degazetted in northwestern state, wiping out not just trees, but undercutting protected mammals and birds while threatening watersheds.
Yasuni could still be spared oil drilling
(08/26/2013) When Ecuadorean President, Rafael Correa, announced on August 15th that he was abandoning an innovative program to spare three blocs of Yasuni National Park from oil drilling, it seemed like the world had tossed away its most biodiverse ecosystem. However, environmental groups and activists quickly responded that there may be another way to keep oil companies out of Yasuni's Ishpingo-Tambococha-Tiputini (ITT) blocs: a national referendum.
Forest fragmentation leading to higher extinction rates
(08/13/2013) The world's species are in worse trouble than widely-assumed, according to a new paper in the Proceedings of the National Academy of Sciences (PNAS), which reevaluates how scientists estimate extinction rates. The new model takes into account the impact of forest fragmentation on extinction rates for the first time, filling in a gap in past estimates. Much of the world's tropical forests, which house the bulk of the world's species, have been whittled down to fragments: small forest islands that no longer connect to larger habitat. According to the paper, species confined to fragments have a higher likelihood of vanishing.
Endangered chimps and forest elephants found in rainforest to be logged for palm oil
(08/08/2013) A biological survey of forests slated for destruction for a palm oil project in Cameroon has uncovered 23 species of large mammals, including the world's most endangered chimpanzee subspecies, the Nigeria-Cameroon chimpanzee (Pan troglodytes ellioti). The project in question, operated by U.S.-based company Herakles Farms, has come under stiff criticism both locally and abroad for threatening one of Africa's most biologically rich forest lands and arguably undercutting local peoples' access to traditional lands.
Featured video: Sumatra's last elephants versus palm oil

(08/05/2013) A new video by The Ecologist documents the illegal destruction of the Leuser protected area in Sumatra for palm oil production, a vegetable oil which has become ubiquitous in many mass-produced foods and cosmetics. The destruction of the forest has pushed elephants and people together, leading to inevitable conflict with casualties on both sides. Elephants are increasingly viewed as agricultural pests for crop-raiding while locals—some of them squatting in protected land—lack the means and resources to keep elephants at bay. Meanwhile, palm oil plantations often see elephants as a threat to the palms.
Rare animal species and Buddhist monks in danger of losing their home to cement quarry
(07/22/2013) An international cement company Lafarge, winner of a Green Initiative award, is considering quarrying a cave in Malaysia which is the sole home of a critically endangered species. The proposed operations also threaten a Buddhist monastery near the cave where monks are facing eviction. Kanthan cave in Peninsular Malaysia is located in a limestone hill, already extensively quarried for the production of cement by Lafarge. The cave, just as most karst caves in Southeast Asia, harbors a unique ecosystem. One of the rare endemic organisms is the Kanthan Cave trapdoor spider (Liphistius kanthan), which was just designated as Critically Endangered by the IUCN Red List.
Making movies to save Uganda's great apes
(07/03/2013) A new series of films aims to protect Uganda's great ape species (mountain gorillas and chimpanzees) by bringing entertaining and educational movies to a rural audience living on the edges of Kibale National Park and Bwindi Impenetrable National Park. Produced with heavy input from locals, these films are acted with an all-Ugandan task to teach those living near great apes about the species and their conservation-needs.
Amazonian students help monitor threatened frog populations
(07/01/2013) According to the International Union for Conservation of Nature, amphibians are the most threatened group of animals on Earth: currently around 30 percent of the world's amphibians are listed as threatened with extinction. However this percentage doesn't include those species about which too little is known to evaluate (26 percent). Amphibians face many threats but two of the largest are habitat loss and the lethal chytrid fungus, which has rapidly spread worldwide and is likely responsible for numerous extinctions. But conservationists are coming up with innovative and creative ways to keep amphibians from disappearing, including a program from the Detroit Zoological Society (DZS) that is working with students in the Peruvian Amazon to monitor frog populations.
Over 30 tons of explosives to be detonated in Manu National Park buffer zone

(06/24/2013) A consortium of gas companies headed by Pluspetrol and including Hunt Oil plans on detonating approximately 38 tons of explosives in the south-east Peruvian Amazon in one of the most biodiverse regions in the world. The detonations are part of 2D and 3D seismic tests planned by Pluspetrol in its search for new gas deposits in the Camisea region—plans that are currently pending approval by Peru's Ministry of Energy and Mines (MEM).
On guard: protecting wildlife in a heavily hunted Brazilian forest

(06/24/2013) The Brazilian government offers tax relief to landowners who set aside areas for preservation. While this has expanded the system of private ecological reserves considerably, the Brazilian government currently lacks funding to enforce the protection of these lands from threats such as hunting, leaving the responsibility to the landowners.
Solving 'wicked problems': ten principles for improved environmental management
(06/23/2013) As agriculture continues to expand at the expense of forests in the tropics, humanity struggles to meet environmental protection goals. Despite global efforts towards sustainable agriculture and some progress towards the gazetting of protected areas, there are as yet no general and effective solutions for meeting both conservation goals and food needs, and thus the loss and degradation of natural habitats continues. The Food and Agricultural Organization (FAO) has estimated a 70% increase in food production will be needed by 2050 to feed a population that will exceed 9 billion. How can such food production be met in ways that conserve the environment while also alleviating poverty?
Building a new generation of local conservationists: how improving education in Uganda may save one of the world's great forests
(06/20/2013) Conservation work is often focused on the short-term: protecting a forest from an immediate threat, saving a species from pending extinction, or a restoring an ecosystem following degradation. While short-term responses are often borne of necessity, one could argue that long-term thinking in conservation and environmental work (as in all human endeavors) is woefully neglected, especially in the tropics. This is why programs like the Kasiisi Project are so important: by vastly improving education for primary kids near a threatened park in Uganda, the project hopes to create a "generation of committed rural conservationists," according to founder and director, Elizabeth Ross.
Tigers, orangutans, rhinos: Sumatra's big mammals on the edge of extinction

(06/12/2013) Karman Lubis's body was found near where he had been working on a Sumatran rubber plantation. His head was found several days later a mile away and they still haven't found his right hand. He had been mauled by a Sumatran tiger that has been living in Batang Gadis National Park and he was one of five people killed there by tigers in the last five years.
11,000 barrels of oil spill into the Coca River in the Amazon

(06/12/2013) On May 31st, a landslide ruptured an oil pipeline in Ecuadorean Amazon, sending around 11,000 barrels of oil ( 420,000 gallons) into the Coca River. The oil pollution has since moved into the larger Napo River, which borders Yasuni National Park, and is currently heading downstream into Peru and Brazil. The spill has occurred in a region that is notorious for heavy oil production and decades of contamination, in addition to resistance and lawsuits by indigenous groups.
Saving one of Africa's most stunning parks through biomass briquettes and fuel-efficient stoves
(06/06/2013) When Rebecca Goldstone and Michael Stern first arrived in Uganda's Kibale National Park in 2000 to study monkeys, little did they know then that they would stay on to kick-start an innovative organization, The New Nature Foundation, connecting locals to the park through videos and visits. Nor did they know they would soon tackle the biggest threat to Kibale: deforestation for cooking fuel wood. Since 2006, the couple's organization has implemented a hugely-successful program that provides biomass briquettes for environmentally-friendly fuel for locals, cutting down on the need for forest destruction.
Saving the Tenkile: an expedition to protect one of the most endangered animals you've never heard of
(06/05/2013) The tenkile, or the Scott's tree kangaroo (Dendrolagus scottae) could be a cross between a koala bear and a puppy. With it's fuzzy dark fur, long tail and snout, and tiny ears, it's difficult to imagine a more adorable animal. It's also difficult to imagine that the tenkile is one of the most endangered species on Earth: only an estimated 300 remain. According to the Tenkile Conservation Alliance (TCA), the tenkile's trouble stems from a sharp increase of human settlements in the Torricelli mountain range. Once relatively isolated, the tenkile now struggles to avoid hunters and towns while still having sufficient range to live in.
Difference within common species may predict the presence of rare animals
(06/05/2013) When deciding whether or not to clear a patch of rainforest land for development, scientists are often called in to quantify how many different species exist there. But determining the number of rare and threatened species living in a section of jungle isn't easy. If they are very rare, the individual members of the species will be hard to find; if the area being surveyed is along a steep slope it may be difficult to access the area; if there are lots of species to identify, you might need to hire a dream team of biologists—each specialized within a different area of biodiversity—and that can get expensive. However a new study in the Proceedings of the Royal Society Journal by an international group of scientists suggests a more cost-effective and efficient way to rapidly assess local biodiversity.
Saving Gorongosa: E.O. Wilson on protecting a biodiversity hotspot in Mozambique
(05/30/2013) If you fly over the Great African Rift Valley from its northernmost point in Ethiopia, over the great national parks of Kenya and Tanzania, and follow it south to the very end, you will arrive at Gorongosa National Park in central Mozambique. Plateaus on the eastern and western sides of the park flank the lush valley in the center. Dramatic limestone cliffs, unexplored caves, wetlands, vast grasslands, rivers, lakes, and a patchwork of savanna and forest contribute to the incredible diversity of this park. What makes this place truly unique, however, is Mount Gorongosa—a towering massif that overlooks the valley below.
Scientists discover high mercury levels in Amazon residents, gold-mining to blame
(05/28/2013) The Madre de Dios region in Peru is recognized for its lush Amazon rainforests, meandering rivers and rich wildlife. But the region is also known for its artisanal gold mining, which employs the use of a harmful neurotoxin. Mercury is burned to extract the pure gold from metal and ore producing dangerous air-borne vapors that ultimately settle in nearby rivers. 'Mercury in all forms is a potent neurotoxin affecting the brain, central nervous system and major organs,'Luis Fernandez, an ecologist and research associate at the Carnegie Institution's Department of Global Ecology, told mongabay.com. 'At extremely high exposure levels, mercury has been documented to cause paralysis, insanity, coma and death.'
Indigenous groups protest hydropower congress as controversy hits meeting in Malaysia
(05/22/2013) The opening of the International Hydropower Association (IHA) World Congress in the Malaysian state of Sarawak was marred today by indigenous protests and controversy after a local indigenous leader was barred from attending a pre-conference workshop. Over 300 people from local indigenous people protested the ongoing construction of around a dozen mega-dams in the state that threaten to flood traditional lands, force villages to move, and upend lives in the state. The Sarawak hydropower plans are some of the most controversial in the world—making the choice of Kuching, Sarawak for the IHA meeting an arguably ironic one—with critics contending that the dams are have been mired in political corruption, including kickbacks and bribes. IHA brings together dam builders, banks, and various related organizations worldwide every two years.
Central America's largest forest under siege by colonists

(05/06/2013) In the last four years, invading land speculators and peasants have destroyed 150,000 hectares (370,000 acres) of rainforest in Nicaragua's Bosawás Biosphere Reserve, according to the Mayangna and Miskito indigenous peoples who call this forest home. Although Nicaragua recognized the land rights of the indigenous people in 2007, the tribes say the government has not done near-enough to keep illegal settlers out despite recent eviction efforts.
Conservation without supervision: Peruvian community group creates and patrols its own protected area
(04/30/2013) When we think of conservation areas, many of us think of iconic National Parks overseen by uniformed government employees or wilderness areas purchased and run from afar by big-donor organizations like The Nature Conservancy, Wildlife Conservation Society, WWF, or Conservation International. But what happens to ecosystems and wildlife in areas where there's a total lack of government presence and no money coming in for its protection? This is the story of one rural Peruvian community that took conservation matters into their own hands, with a little help from a dedicated pair of primate researchers, in order to protect a high biodiversity cloud forest.
Judge halts military-backed dam assessment in Brazil's Amazon

(04/17/2013) A federal court in Brazil has suspended the use of military and police personnel during technical research on the controversial São Luíz do Tapajós Dam in the Brazilian Amazon. The military and police were brought in to stamp down protests from indigenous people living along the Tapajós River, but the judge decreed that impacted indigenous groups must give free, prior, and informed consent (FPIC) before any furter studies can be done on the proposed dam. However, the decision is expected to be appealed.
Killings over land continues in the Amazon

(04/04/2013) On Wednesday, in the Brazilian state of Pará, the trial begins of three men accused of murdering José Cláudio Ribeiro da Silva and his wife Maria do Espirito Santo, who had campaigned against loggers and ranchers for years. Their assassinations in May 2011 generated international outrage, just like that of Chico Mendes, 25 years ago, and that of the American-born nun Dorothy Stang in 2005.
An insidious threat to tropical forests: over-hunting endangers tree species in Asia and Africa
(04/04/2013) A fruit falls to the floor in a rainforest. It waits. And waits. Inside the fruit is a seed, and like most seeds in tropical forests, this one needs an animal—a good-sized animal—to move it to a new place where it can germinate and grow. But it may be waiting in vain. Hunting and poaching has decimated many mammal and bird populations across the tropics, and according to two new studies the loss of these important seed-disperser are imperiling the very nature of rainforests.
Video uncovers top level corruption in Sarawak over indigenous forests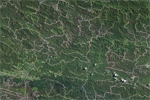 (03/20/2013) Tax evasion, kick-backs, bribery, and corruption all make appearances in a shocking new undercover video by Global Witness that shows how top individuals in the Sarawak government may be robbing the state of revenue for their own personal gain. Anti-corruption groups have believed that corruption has been rife in the Malaysian state of Sarawak for decades, but Global Witness says their investigation offers undeniable proof.
Peruvian night monkey threatened by vanishing forests, lost corridors
(03/18/2013) The Peruvian night monkey (Aotus miconax) is one of the world's least known primates, having never been studied in the wild--until now. Found only in the cloud forests of northern Peru, a group of scientists with Neotropical Primate Conservation and the National University of Mayor San Marcos have spent 12 months following a single group of this enigmatic monkey species in a small forest patch. The results of their research, published in mongabay.com's open access journal Tropical Conservation Science, shows that protecting forests, even small forest fragments, is vital to the species' survival.
Logging studies plagued by sampling problems

(03/18/2013) Although research into the impact of selective logging in tropical forests has been booming recently, much of it is undercut by basic research flaws, according to a new study in mongabay.com's open access journal Tropical Conservation Science. Selective logging means targeting certain species or only a particular number of trees per hectare, and as such is considered generally more environmentally-friendly than clearcutting, which strips entire forests.
Dozens of tropical trees awarded new protections at CITES

(03/12/2013) Numerous species of rosewood and ebony from Madagascar, Latin America, and Southeast Asia were granted protection today at the Convention on International Trade in Endangered Species (CITES) in Bangkok, Thailand. The ruling comes one day after CITES granted the first protections ever to sharks and manta rays.
Seeing the forest through the elephants: slaughtered elephants taking rainforest trees with them
(03/11/2013) Elephants are vanishing. The booming illegal ivory trade is decimating the world's largest land animal, but no place has been harder hit than the Congo basin and its forest elephants (Loxodonta cyclotis). The numbers are staggering: a single park in Gabon, Minkebe National Park, has seen 11,100 forest elephants killed in the last eight years; Okapi Faunal Reserve in the Democratic Republic of the Congo has lost 75 percent of its elephants in fifteen years; and a new study in PLoS ONE estimates that in total 60 percent of the world's forest elephants have been killed in the last decade alone. But what does that mean for the Congo forest?
New illegal logging ban in EU could sever all ties with companies working in DRC
(03/04/2013) Yesterday, the EU joined the U.S. and Australia in banning all timber that was illegally harvested abroad. The new regulation could have a major impact on where the EU sources its timber, and no where more so than the Democratic Republic of Congo (DRC). According to a new report by Greenpeace, the DRC's current moratorium on industrial logging is being systematically circumvented making all timber from the country suspect.
Selective logging changes character of tropical forest

(02/28/2013) Selective logging is usually considered less harmful than other forestry practices, such as clear cutting, but a new study in mongabay.com's open access journal Tropical Conservation Science has found that even selective logging has a major impact on tropical forests lasting decades. Comparing trees in two previously logged sites and two unlogged sites in northeast India, researchers found less tree diversity in selectively logged forests with trees dispersed by birds proved especially hard-hit.
Warlords, sorcery, and wildlife: an environmental artist ventures into the Congo
(02/25/2013) Last year, Roger Peet, an American artist, traveled to the Democratic Republic of Congo (DRC) to visit one of the world's most remote and wild forests. Peet spent three months in a region that is largely unknown to the outside world, but where a group of conservationists, headed by Terese and John Hart, are working diligently to create a new national park, known as Lomami. Here, the printmaker met a local warlord, discovered a downed plane, and designed a tomb for a wildlife ranger killed by disease, in addition to seeing some of the region's astounding wildlife. Notably, the burgeoning Lomami National Park is home to the world's newest monkey species, only announced by scientists last September.
Activists warn of industrial palm oil expansion in Congo rainforest
(02/21/2013) Industrial oil palm plantations are spreading from Malaysia and Indonesia to the Congo raising fears about deforestation and social conflict. A new report by The Rainforest Foundation UK (RFUK), dramatically entitled The Seeds of Destruction, announces that new palm oil plantations in the Congo rainforest will soon increase fivefold to half a million hectares, an area nearly the size of Delaware. But conservationists warn that by ignoring the lessons of palm oil in Southeast Asia, this trend could be disastrous for the region's forests, wildlife, and people.
Jaguars, tapirs, oh my!: Amazon explorer films shocking wildlife bonanza in threatened forest
(02/19/2013) Watching a new video by Amazon explorer, Paul Rosolie, one feels transported into a hidden world of stalking jaguars, heavyweight tapirs, and daylight-wandering giant armadillos. This is the Amazon as one imagines it as a child: still full of wild things. In just four weeks at a single colpa (or clay lick where mammals and birds gather) on the lower Las Piedras River, Rosolie and his team captured 30 Amazonian species on video, including seven imperiled species. However, the very spot Rosolie and his team filmed is under threat: the lower Las Piedras River is being infiltrated by loggers, miners, and farmers following the construction of the Trans-Amazon highway.





Rosewood in Belize: the truth behind the smoke

(02/11/2013) In Belize, the uncontrolled and often illegal harvesting of rosewood has been, and still is, one of the major environmental issues in the country. In March of last year, the government established a moratorium on the export and extraction of rosewood, however illegal harvesting continued. On Friday 11 January, the Minister of Forestry, Fisheries and Sustainable Development made the bold move of burning confiscated illegally cut rosewood flitches.




Page 1 | Page 2 | Page 3 | Page 4 | Page 5 | Page 6 | Page 7 | Page 8 | Page 9