News articles on hunger

---
Mongabay.com news articles on hunger in blog format. Updated regularly.





Poor rains then floods lead to food crisis in Somalia

(11/11/2014) Four years after over a quarter of a million people perished in a famine in Somalia, the East African country is again on the verge of a possible humanitarian disaster. Flooding in southern Somalia, following months of little rain, has just exacerbated an already-precarious situation according to the Food and Agricultural Organization (FAO).


From triumph to tragedy: famine could hit world's newest country by August

(07/08/2014) Suffering from a six month civil war, the world's youngest country could begin experiencing famine conditions in the next few weeks, according to an analysis from a group of British aid agencies.


Apocalypse now? Climate change already damaging agriculture, acidifying seas, and worsening extreme weather


(03/31/2014) It's not just melting glaciers and bizarrely-early Springs anymore; climate change is impacting every facet of human civilization from our ability to grow enough crops to our ability to get along with each other, according to a new 2,300-page report from the Intergovernmental Panel on Climate Change (IPCC). The massive report states definitively that climate change is already affecting human societies on every continent.


Climate change to hurt children most

(09/25/2013) Children will bear the brunt of the impact of climate change because of their increased risk of health problems, malnutrition and migration, according to a new study published on Monday. And food prices are likely to soar as a result of warming, undoing the progress made in combating world hunger.


Worst drought in 30 years threatens millions in southern Africa with food insecurity

(08/19/2013) Around 2 million people face food insecurity in northern Namibia and southern Angola as the worst regional drought in decades takes its toll, according to the UN. Two years of failed rains have pushed families into desperate conditions in a region already known for its desert-like conditions. In Namibia alone, experts estimate that over 100,000 children under five are at risk for acute malnutrition.


Eat insects to mitigate deforestation and climate change


(05/14/2013) A new 200-page-report by the UN Food and Agriculture Organization (FAO) urges human society to utilize an often-ignored, protein-rich, and ubiquitous food source: insects. While many in the industrialized west might turn up their noses at the idea of eating insects, already around 2 billion people worldwide eat over 1,900 species of insect, according to the FAO. Expanding insect-eating, the authors argue, may be one way to combat rising food needs, environmental degradation, and climate change.


'Suffering...without witnesses': over a quarter of a million people perished in Somali famine


(05/06/2013) A new report estimates that 258,000 people died in 2011 during a famine in Somalia, the worst of such events in 25 years and a number at least double the highest estimations during the crisis. Over half of the victims, around 133,000, were children five and under. The report, by the UN Food and Agricultural Organization (FAO), argues that the international community reacted too late and too little to stem the mass starvation brought on by government instability, conflict, high food prices, and failed rains, the last of which has been linked to climate change by some scientists.


Up for grabs: how foreign investments are redistributing land and water across the globe


(04/18/2013) In 2007, the increased human population, increased prices in fuel and transportation costs, and an increased demand for a diversity of food products prompted a Global Food Crisis. Agricultural producers and government leaders world-wide struggled to procure stable food sources for their countries. But the crisis had impacts beyond 2007: it was also the impetus for what we now know as the global land-grabbing phenomenon.


New pope: 'let us be protectors of creation'

(03/20/2013) In his first homily as the new pope, Francis I spoke of the need to act as protectors both for the environment as well as for the poor and weak. With his focus on the environment the new pope echoes both his namesake, Saint Francis of Assisi, as well as the previous pope, Benedict XVI who championed environmental causes from climate change to biodiversity as crucial to the Catholic religion.


Hurricane Sandy pushes Haiti toward full-blown food crisis

(11/12/2012) Although Haiti avoided a direct hit by Hurricane Sandy, the tropical storm caused severe flooding across the southern part of the country decimating agricultural fields. The UN Office for the Coordination of Humanitarian Affairs now warns that 1.5 million Haitians are at risk of severe food insecurity, while 450,000 people face severe acute malnutrition, which can kill.


From 'fertilizer to fork': food accounts for a quarter of the world's greenhouse gas emissions

(11/01/2012) Growing, transporting, refrigerating, and wasting food accounts for somewhere between 19-29 percent of the world's greenhouse gas emissions in 2008, according to a new analysis by the CGIAR Research Program on Climate Change, Agriculture and Food Security (CCAFS). In hard numbers that's between 9.8 and 16.9 billion tonnes of carbon dioxide, more than double the fossil fuel emissions of China in the same year. Over 80 percent of food emissions came from production (i.e. agriculture) which includes deforestation and land use change.


One in eight people suffer from malnutrition worldwide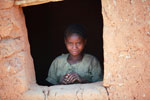 (10/16/2012) In a world where technology has advanced to a point where I can instantly have a face-to-face conversation via online video with a friend in Tokyo, nearly 870 million people, or one in eight, still suffer from malnutrition, according to a new UN report. While worldwide hunger declined from 1990 to 2007, progress was slowed by the global economic crisis. Over the last few years, numerous and record-breaking extreme weather events have also taken tolls on food production. Currently, food prices hover just below crisis levels.


Mekong dam spree could create regional food crisis


(08/27/2012) Fish are a hugely important protein source for many people around the world. This is no more evident than along the lower Mekong River delta where an estimated 48 million people depend directly on the river for food and livelihoods. But now a new study in Global Environmental Change cautions that 11 planned hydroelectric dams in the region could cut vital fish populations by 16 percent while putting more strain on water and land resources.


Climate change increased the probability of Texas drought, African famine, and other extreme weather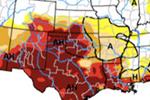 (07/11/2012) Climate change is here and its increasing the chances for crazy weather, according to scientists. A prestigious group of climatologists have released a landmark report that makes the dramatic point that climate change is impacting our weather systems—and in turn our food crops, our economies, and even our lives—here-and-now. The new report in the American Meteorological Society is first of what is intended to be an annual offering that will attempt to tease out the connections between climate change and individual extreme weather events, such as heatwaves, droughts and floods.


Agricultural area larger than Texas has been 'land-grabbed'

(06/26/2012) Compiling over 1,000 foreign land deals from 2000-2010, a new report finds that 702,000 square kilometers (271,043 square miles) of agricultural land worldwide has been sold-off to foreign governments or international corporations, an area larger than Texas. The report by the Worldwatch Institute finds that such land deals, often referred to as "land grabbing," have declined since a peak in 2009, but still remain high.


Alarm rising over food crisis in Sahel region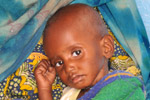 (06/13/2012) Warnings over a possible famine in Africa's Sahel region are becoming louder and more intense. Abnormal drought, locally high food prices, and regional conflict have ramped up concerns that 18 million people could suffer from malnutrition and starvation as the lean season sets in. UNICEF says it needs $238 million to save over a million children from severe malnourishment in the region, but has to date only raised $93 million.


The vanishing Niger River imperils tourism and livelihoods in the desert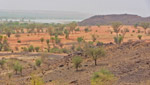 (06/04/2012) Severely affected by recent turmoil across its northern frontiers, Nigerien tourism pins hope on river valley attractions to play a major role in rebuilding its tourism industry in the upcoming years. Even though the river itself is threatened. Located in the heart of the Sahel Region, the vast desert lands of Niger have captivated European tourists seeking a taste of its immensely varied natural landscapes.


'The real Hunger Games': a million children at risk as Sahel region suffers punishing drought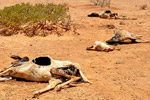 (05/09/2012) The UN warns that a million children in Africa's Sahel region face malnutrition due to drought in region. In all 15 million people face food insecurity in eight nations across the Sahel, a region that is still recovering from drought and a food crisis of 2010. In some countries the situation is worsened by conflict.


Organic yields lag behind industrial farming, but that's not the whole story


(04/26/2012) In general, industrial agriculture beats organic farming in yields, according to a comprehensive new study in Nature. The study adds new data to the sometimes heated debate of organic versus conventional farming. Proponents of organic farming argue that these practices are environmentally friendly, sustainable over the long-term, and provide a number of social goods. However, critics argue that organic farming requires more land, thereby increasing global deforestation, which offsets any other environmental benefits of organic food production. At stake is whether organic or conventional is capable of feeding the world's seven billion people (and rising), including increasing demand for energy-intensive foods like meat in the developing world.


15 million facing food shortages in Africa's Sahel region

(03/29/2012) The UN announced yesterday that food security in the Sahel region is deteriorating, putting over 15 million people at risk. Ongoing drought combined with conflict, has pushed the region into a crisis. The situation appears eerily similar to last year when Somalia was hit by a devastating famine due to drought and political instability; the famine left an estimated 30,000 children dead.


Another food crisis looming in Africa: nearly 5 million South Sudanese lacking food

(02/08/2012) The Food and Agriculture Organization (FAO) and the World Food Program (WFP) have warned that South Sudan is facing a food crisis and that immediate action is needed to stave off a disaster. Currently 4.7 million people do not have enough to eat in South Sudan, while one million of these face severe food shortages. That number, however, could double if on-going conflict in the region continues and food prices continue rising, says the UN agencies.


Brazilian mining company connected to Belo Monte dam voted worst corporation

(01/31/2012) The world's second largest mining company, Vale, has been given the dubious honor of being voted the world's most awful corporation in terms of human rights abuses and environmental destruction by the Public Eye Awards. Vale received over 25,000 votes online, likely prompted in part by its stake in the hugely controversial Brazilian mega-dam, Belo Monte, which is being constructed on the Xingu River. An expert panel gave a second award to British bank Barclay's for speculation on food prices, which the experts stated was worsening hunger worldwide.


Delayed response to Somalia famine cost thousands of lives

(01/18/2012) A hesitant response by the international community likely led to thousands of unnecessary deaths in last year's famine in East Africa finds a new report released by Oxfam and Save the Children. The report, entitled A Dangerous Delay, says that early warning systems worked in informing the international community about the likelihood of a dire food crisis in East Africa, however a "culture of risk aversion" led to months-long delays. By the time aid arrived it was already too late for many. The British government has estimated somewhere between 50,000 and 100,000 people perished in the famine, half of whom were likely children under five.


Fertilizer trees boost yields in Africa

(10/16/2011) Fertilizer trees—which fix nitrogen in the soil—have improved crops yields in five African countries, according to a new study in the International Journal of Agricultural Sustainability. In some cases yields have doubled with the simple addition of nitrogen-soaking trees. The research found that fertilizer trees could play a role in alleviating hunger on the continent while improving environmental conditions.


Poor in Madagascar see fish plundered for foreign consumption

(10/11/2011) A new study warns that overfishing could exacerbate poverty and political stability in one of the world's poorest nations: Madagascar. According to the recent study by the University of British Columbia's Sea Around Us Project and Malagasy NGO Blue Ventures, fish catches in the African island-nation from 1950 to 2008 are actually double the official numbers, with foreign wealthy nations currently taking half the haul.


World's newest nation faces prospect of famine

(10/06/2011) As East Africa reels from a devastating famine, which is hitting Somalia the hardest, there are new fears that another African nation could soon slip into a similar situation. On July 9th of this year, South Sudan became the world's newest nation; however a few months later drought, conflict, refugees, and rising food prices could push the eastern region of South Sudan into a famine, warned officials from the fledgling nation yesterday.


Famine in Africa: Can Reforestation Improve Food Security?

(09/14/2011) Millions of people across the Horn of Africa are suffering under a crippling regional drought and tens of thousands have died during the accompanying famine. Refuge camps in Somalia, Kenya, and Ethiopia are swelling with the hungry.


Controversial study finds intensive farming partnered with strict protected areas is best for biodiversity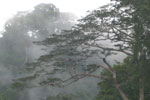 (09/01/2011) Given that we have very likely entered an age of mass extinction—and human population continues to rise (not unrelated)—researchers are scrambling to determine the best methods to save the world's suffering species. In the midst of this debate, a new study in Science, which is bound to have detractors, has found that setting aside land for strict protection coupled with intensive farming is the best way to both preserve species and feed a growing human world. However, other researchers say the study is missing the point, both on global hunger and biodiversity.


Photos: World Food Program works to save lives in East Africa famine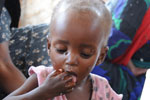 (08/28/2011) Over 12 million people across East Africa are imperiled by a hunger crisis brought on by extreme drought. The worst of the crisis is in Somalia, where famine has been declared in 5 areas of Somalia to date—the first famine to be declared by the UN in three decades. Somalia is unique, because here the drought has been exacerbated by a long-failed government and militants. Refugee camps have been set up in Kenya and Ethiopia, but are strained. A number of aid groups are working on the ground to provide emergency food and medical attention to hunger victims, but funding is still below what is needed. The largest group is probably the UN's World Food Program (WFP). Mongabay.com spoke to Dena Gubaitis, Communications Officer for the WFP, for background on the famine and how relief efforts are going on the ground.


Innovative program saves wildlife, protects forests, and fights poverty in Africa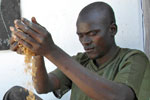 (08/23/2011) Luangwa Valley in Zambia is home to stunning scenes of Africa wildlife: elephants, antelopes, zebra, buffalo, leopards, hyena, and lions all thrive in Luangwa's protected areas, while the Luangwa River is known for multitude of snapping crocodiles and its superabundant herds of hippos. In fact, the area's hippos were filmed for the BBC's program Life, including a dramatic battle between two males (see below). Yet as in many such places in Africa, abundant plains and forest wildlife bump up against the needs of impoverished local people. The resulting conflict usually ends in large-scale wildlife declines; the same trend was documented in the Luangwa Valley until a unique initiative began to make a difference not only in the life of animals, but of people as well.


Famine spreads: 29,000 young children perish

(08/04/2011) As the UN announces that famine has spread in Somalia to three additional regions (making five in total now), the US has put the first number to the amount of children under 5 who have so far perished from starvation in the last 90 days: 29,000. Nearly half of the total population of Somalia is currently in need of emergency food assistance. Yet, the al Qaeda-linked group al-Shabaab, which controls parts of Somalia, has made bringing assistance to many of the malnourished incredibly difficult, if not impossible. The famine in Somalia has been brought-on by lack of governance combined with crippling droughts throughout East Africa, which some experts have linked to climate change. High food prices worldwide and a lagging response by the international community and donors have made matters only worse.


Tens of thousands starving to death in East Africa

(07/20/2011) As the US media is focused like a laser on theatric debt talks and the UK media is agog at the heinous Rupert Murdoch scandal, millions of people are undergoing a starvation crisis in East Africa. The UN has upgraded the disaster—driven by high food prices, conflict, and prolonged drought linked by some to climate change—to famine in parts of Somalia today. Mark Bowden, UN humanitarian coordinator for Somalia, has said that tens of thousands Somalis have died from malnutrition recently, "the majority of whom were children."


Worst drought in 60 years brings starvation fears to East Africa

(06/30/2011) A prolonged drought in East Africa is bringing many of the region's impoverished to their knees: the World Food Program (WFP) is warning that 10 million people in the region are facing severe shortages. While not dubbed a famine yet, experts say it could become one. Meanwhile, a recent study by FEWS NET/USGS has revealed that the current drought is the worst in 11 of 15 East African regions since 1950-51. Worsening droughts are one of the predictions for the region as the world grows warmer.


Food security in developing world threatened by climate change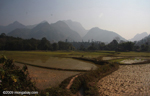 (06/06/2011) If swift action is not taken to prepare farmers in the developing world for hotter, drier, shorter growing seasons, climate change may threaten the lives of hundreds of millions of people by 2050. People in Africa and South Asia are particularly at risk of further impoverishment and hunger in a warmer world. According to the UN, a billion people are already going hungry worldwide.


Nobel laureates: 'we are transgressing planetary boundaries that have kept civilization safe for the past 10,000 years'

(05/23/2011) Last week the 3rd Nobel Laureates Symposium on Global Sustainability concluded with participants—including 17 past Nobel Prize winners and 40 other experts—crafting and signing the Stockholm Memorandum. The document calls for emergency actions to tackle human pressures on the Earth's environment while ensuring a more equitable and just world.


Rising food prices threaten to push over 60 million Asians back into poverty

(04/27/2011) The Asian Development Bank has warned that high food prices on the continent could push 64 million people in developing countries into extreme poverty, reports the AFP.


Women are key to global conservation

(03/03/2011) In 1991, my nine-year-old daughter Rachel traveled with me to Guatemala where we were struck by the heartbreaking rural poverty and mudslides worsened by widespread deforestation. We vividly remember holding a three-year-old child who was so listless and malnourished he could scarcely lift his arms. The worry and fatigue on his mother's face and the child's condition affected us both profoundly, despite Rachel's relative youth.


Food crisis 2011?: drought in China could push food prices even higher

(02/09/2011) The UN's Food and Agriculture Organization (FAO) has warned that a drought in China could devastate the nation's winter wheat crop and further inflate food prices worldwide. Already, food prices hit a record high in January according to the FAO. Rising 3.4 percent since December, prices reached the highest point since tracking began in 1990. While many fear a food crisis similar to the one in 2008-2007, experts say the world has more food in reserve this time around and gasoline, at least for now, remains cheaper. However, if China loses its winter wheat that could scuttle any hopes of avoiding another price rise in crop staples.


Numerous causes, including climate change, behind record food prices

(02/07/2011) Food prices hit a record high in January according to the UN's Food and Agriculture Organization (FAO), threatening the world's poor. Rising 3.4% since December, the FAO stated that prices reached the highest point since the agency began tracking food prices in 1990. Given the complexity of world markets and agriculture, experts have pointed to a number of reasons behind the rise including rising meat and dairy consumption, the commodity boom, fresh water scarcity, soil erosion, biofuels, growing human population, and a warming world that has exacerbated extreme weather events like last year's heatwave in Russia.


'Land grab' fears in Africa legitimate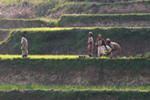 (01/31/2011) A new report by the International Institute for Environment and Development (IIED) has found that recent large-scale land deals in Africa are likely to provide scant benefit to some of the world's poorest and most famine-prone nations and will probably create new social and environmental problems. Analyzing 12 recent land leasing contracts investigators found a number of concerns, including contracts that are only a few pages long, exclusion of local people, and in one case actually giving land away for free. Many of the contracts last for 100 years, threatening to separate local communities from the land they live on indefinitely. "Most contracts for large-scale land deals in Africa are negotiated in secret," explains report author Lorenzo Cotula in a press release. "Only rarely do local landholders have a say in those negotiations and few contracts are publicly available after they have been signed."


Agricultural innovation will reduce poverty, help stabilize climate change according to new report

(01/12/2011) With nearly a billion people people going hungry in the world today as 40 percent of the global food stock is wasted before it is consumed, many are seeking ways to increase the efficiency of the world's food system. Worldwatch Institute, an environmental sustainability and social welfare research organization, today released State of the World 2011: Innovations that Nourish the Planet, which highlights recent successes in agricultural innovation and outlines ways to reduce global hunger and poverty while at the same time minimizing the impact of agriculture on the environment.


UN warns of likely food crisis next year for world's poor

(11/17/2010) The Food and Agricultural Organization (FAO) warns in a new report that next year could see a rise in food prices, especially imperiling the world's poor. The report predicts that food prices will jump 11% for the world's poorest nations and 20% for low-income food-deficit countries. Already, the UN estimates that 1 billion people in the world suffer from hunger, the highest number in history.


Tropical agriculture "double-whammy": high emissions, low yields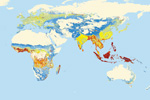 (11/02/2010) Food produced in the tropics comes with high carbon emissions and low crop yields, according to a new study in the Proceedings of the National Academy of Sciences (PNAS). In the most comprehensive and detailed study to date looking at carbon emissions versus crop yields, researchers found that food produced in the tropics releases almost double the amount of carbon while producing half the yield as food produced in temperate regions. In other words, temperate food production is three times more efficient in terms of yield and carbon emissions.


Slaughtered elephant served up at Zimbabwean rally with president

(10/12/2010) On the menu at the most recent rally for the Zimbabwe African National Union Political Front (ZANU-PF): 3 African buffalo, 3 elephants, and a lot of smaller game according to SW Radio Africa. Attended by Zimbabwe's President and founder of ZANU-PF, Robert Mugabe, the rally also celebrated the opening of the Women's Celebration Bank.


UN warns food prices could rise by 40 percent

(06/17/2010) Some staple food prices could rise by as much as 40 percent in the next decade, according to a new report by the UN's Food and Agriculture Organization (FAO).


Food crisis in Niger occurring "out of the public eye"

(04/26/2010) The West African nation of Niger is facing an increasingly alarming food crisis as the UN announced it would double the number of people it was feeding today despite continuing budget shortfalls in its World Food Program (WFP). Failing rains have caused crop yields in Niger to decline, while food prices are rising and livestock prices falling. Officials say these trends have created a perfect-storm for a crisis in Niger, which according to Amadou Sayo from CARE International, is occurring "out of the public eye."


Will it be possible to feed nine billion people sustainably?



(01/28/2010) Sometime around 2050 researchers estimate that the global population will level-out at nine billion people, adding over two billion more people to the planet. Since, one billion of the world's population (more than one in seven) are currently going hungry—the largest number in all of history—scientists are struggling with how, not only to feed those who are hungry today, but also the additional two billion that will soon grace our planet. In a new paper in Science researchers make recommendations on how the world may one day feed nine billion people—sustainably.


Organic farming could break cycle of famine and poverty in Africa

(10/22/2008) Organic farming may offer Africa the best opportunity to break out of the devastating cycle of poverty and malnutrition parts of the continent have faced in recent decades, according to a new report from the United Nations.


33 countries face "alarming" levels of hunger

(10/14/2008) Thirty-three countries around the world have "alarming" or "extremely alarming" levels of hunger, according to the 2008 Global Hunger Index, a metric released by the International Food Policy Research Institute (IFPRI), in conjunction with Welthungerhilfe and Concern Worldwide.