News articles on governance

---
Mongabay.com news articles on governance in blog format. Updated regularly.






An insidious threat to tropical forests: over-hunting endangers tree species in Asia and Africa
(04/04/2013) A fruit falls to the floor in a rainforest. It waits. And waits. Inside the fruit is a seed, and like most seeds in tropical forests, this one needs an animal—a good-sized animal—to move it to a new place where it can germinate and grow. But it may be waiting in vain. Hunting and poaching has decimated many mammal and bird populations across the tropics, and according to two new studies the loss of these important seed-disperser are imperiling the very nature of rainforests.
Proposed coal plant threatens Critically Endangered Philippine cockatoo
(04/02/2013) One kilometer off the Philippine island of Palawan lies the Rasa Island Wildlife Sanctuary; here forest grows unimpeded from a coral island surrounded by mangroves and coral reefs. Although tiny, over a hundred bird species have been recorded on the island along with a major population of large flying foxes, while in the waters below swim at least 130 species of coral fish, three types of marine turtles, and that curious-looking marine mammal, dugongs. Most importantly, perhaps, the island is home to the world's largest population of Philippine cockatoos (Cacatua haematuropygia), currently listed as Critically Endangered. But, although uninhabited by people, Rasa Island may soon be altered irrevocably by human impacts.
Poachers enlisting impoverished wildlife rangers as accomplices in elephant, rhino killing

(04/01/2013) Corruption among wildlife rangers is becoming a serious impediment in the fight against poaching, fuelled by soaring levels of cash offered by criminal poacher syndicates, senior conservation chiefs have admitted. Rangers in countries as diverse as Tanzania and Cambodia are being bribed by increasingly organised poaching gangs keen to supply ivory, rhino horn and tiger parts to meet huge consumer demand in Asia.
After decades of turning a blind eye, Peru declares state of emergency due to oil contamination in Amazon
(03/26/2013) The Peruvian government has declared an environmental state of emergency after finding elevated levels of lead, barium, and chromium in the Pastaza River in the Amazon jungle, reports the Associated Press. Indigenous peoples in the area have been complaining for decades of widespread contamination from oil drilling, but this is the first time the Peruvian government has acknowledged their concerns. Currently 84 percent of the Peruvian Amazon is covered by potential oil blocs, leading to conflict with indigenous people and environmental degradation.
A thousand soldiers sent after marauding elephant poachers [warning: graphic photos]
(03/26/2013) Eight Central African nations have announced they will send a thousand soldiers after poachers responsible for slaughtering 89 elephants, including over 30 pregnant mothers, in Chad earlier this month. The mobilization of soldiers and law enforcement officers could be a sign that Central African countries are beginning to take elephant poaching, which has decimated populations across Africa, more seriously.
NGO says Malaysian regulators should shut down two Sarawak companies after damning video

(03/26/2013) The fallout from a video by Global Witness exposing widespread corruption in Sarawak continues, as the Bruno Manser Fund, a European NGO, has called on the Companies Commission of Malaysia to "dereigster" land corporations highlighted in the video. The video purports to connect the head of Sarawak, Chief Minister Taib Mahmud, to illegal land deals on indigenous territory.
Indigenous protester killed by masked assailants in Panama over UN-condemned dam
(03/25/2013) A Ngäbe indigenous Panamanian, Onesimo Rodriguez, opposing the Barro Blanco hydroelectric dam project was killed last Friday evening by four masked men. His body was then thrown into a nearby stream where it was discovered the following day. Onesimo Rodriguez was attacked with a companion in Las Nubes, after they had attended a demonstration in Cerro Punta, Bugaba, against the dam. His companion, whose identity is being withheld for security reasons, received serious injuries but managed to escape and is having his injuries tended to by the local indigenous community.
Video uncovers top level corruption in Sarawak over indigenous forests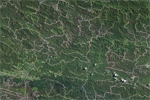 (03/20/2013) Tax evasion, kick-backs, bribery, and corruption all make appearances in a shocking new undercover video by Global Witness that shows how top individuals in the Sarawak government may be robbing the state of revenue for their own personal gain. Anti-corruption groups have believed that corruption has been rife in the Malaysian state of Sarawak for decades, but Global Witness says their investigation offers undeniable proof.
Panama's indigenous people drop REDD+

(03/19/2013) The National Coordinator of Indigenous Peoples in Panama (COONAPIP) has announced it is withdrawing from the United Nation's REDD+ program following a series of disagreements. The exit of COONAPIP from the negotiating table with UN officials and the Panamanian government will likely be a blow to the legitimacy of REDD+ in the central American country. REDD, or Reducing Emissions from Deforestation and Degradation, is a program to reduce emissions by safeguarding forests.
Into the unknown mountains of Cambodia: rare birds, rice wine, and talk of tigers
(03/14/2013) Ringed with forested mountains forming the borders with Laos and Vietnam, the northeast corner of Cambodia has been an intriguing blank spot among my extensive travels through the country. Nestled up against this frontier is Virachey National Park, created in 1993. I began searching for a way to explore this area a couple of years ago, hoping to connect with conservation NGOs to get me into the park; no one seemed to know much about it. I learned that the area had been written off by these groups due to massive land concessions given to logging and rubber concerns. The World Bank abandoned its 8-year effort to create a management scheme for Virachey after the concessions were granted in 2007. A moratorium on the concessions is temporarily in place, but illegal logging incursions into the park continue.
Prayers for dying elephants: Buddhists hold prayer ceremony for elephants decimated by poachers
(03/11/2013) Buddhist leaders prayed for slaughtered African elephants in Bangkok, Thailand last week, reports WWF. During a special merit-making ceremony, often reserved for the recently deceased, Buddhist monks, abbots, and leaders prayed for the tens-of-thousands of elephants that have been killed for their ivory tusks. Bangkok is currently hosting an international meeting of the Convention on International Trade in Endangered Species (CITES), where the elephant crisis is being discussed.
What happened to the elephants of Bouba Ndjida? [warning: graphic photos]
(03/07/2013) A new report released by the Wildlife Conservation Society says that poachers have killed a staggering 62 percent of Africa's forest elephants in the last decade. The insatiable demand for elephant ivory hails mainly from China and Thailand, which is ironically hosting this year's CITES (CoP16) meeting. The meeting will continue until March 13 2013. The study is based on a survey of five elephant range states including Cameroon. Cameroon is the home of Bouba Ndjida National Park, where the dizzying massacre of 650 elephants occurred last year.
A promising initiative to address deforestation in Brazil at the local level
(03/05/2013) The history of the Brazilian Amazon has long been marked by deforestation and degradation. Until recently the situation has been considered out of control. Then, in 2004, the Brazilian government launched an ambitious program to combat deforestation. Public pressure—both national and international—was one of the reasons that motivated the government to act. Another reason was that in 2004, deforestation contributed to more than 55 percent of Brazil's total greenhouse gas emissions, making Brazil the fourth-largest greenhouse gas emitter in the world.
New illegal logging ban in EU could sever all ties with companies working in DRC
(03/04/2013) Yesterday, the EU joined the U.S. and Australia in banning all timber that was illegally harvested abroad. The new regulation could have a major impact on where the EU sources its timber, and no where more so than the Democratic Republic of Congo (DRC). According to a new report by Greenpeace, the DRC's current moratorium on industrial logging is being systematically circumvented making all timber from the country suspect.
Thailand's Prime Minister commits to ending ivory trade
(03/04/2013) Yesterday, Thailand's Prime Minister, Yingluck Shinawatra, committed to ending the ivory trade in her country. Her announcement came during the opening of the Convention on the International Trade in Endangered Species of Fauna and Flora (CITES) in Bangkok, which seeks to regulate trade in biodiversity across borders. Wildlife groups say that Thailand's legal trade in domestic ivory—international ivory is illegal of course—has created an easy opening for smugglers from abroad. Currently the ivory trade in Thailand is estimated to be second only to that of China.
Bolivia leads the way in wetland protection
(03/04/2013) Bolivia continues to be a champion for Amazonian conservation. On February 2, 2013, Bolivia celebrated World Wetlands Day with the designation of more than 6.9 million hectares of the Llanos de Moxos to the Ramsar Convention's Wetlands of International Importance. In addition to being the largest Ramsar designation to date, Bolivia now claims 14.8 million hectares of protected wetland, making it the leading Contracting Party out of 164 participating countries in terms of Ramsar site surface area.
Chinese government creating secret demand for tiger trade alleges NGO (warning: graphic images)
(02/26/2013) The number of tigers being captive bred in China for consumption exceed those surviving in the wild—across 13 countries—by over a third, according to a new report by the Environmental Investigation Agency (EIA). The report, Hidden in Plain Sight, alleges that while the Chinese government has been taking a tough stance on tiger conservation abroad, at home it has been secretly creating demand for the internationally-banned trade. Few animals in the world have garnered as much conservation attention at the tiger (Panthera tigirs), including an international summit in 2010 that raised hundreds of millions of dollars for the vanishing wild cats.
Warlords, sorcery, and wildlife: an environmental artist ventures into the Congo
(02/25/2013) Last year, Roger Peet, an American artist, traveled to the Democratic Republic of Congo (DRC) to visit one of the world's most remote and wild forests. Peet spent three months in a region that is largely unknown to the outside world, but where a group of conservationists, headed by Terese and John Hart, are working diligently to create a new national park, known as Lomami. Here, the printmaker met a local warlord, discovered a downed plane, and designed a tomb for a wildlife ranger killed by disease, in addition to seeing some of the region's astounding wildlife. Notably, the burgeoning Lomami National Park is home to the world's newest monkey species, only announced by scientists last September.
Biofuel company caught clearing elephant habitat in Sri Lanka
(02/20/2013) A biofuel plantation near Yala National Park has landed Lanka Orex Leasing Company PLC (LOLC) in Sri Lanka's highest court. Environmentalists say the company is illegally bulldozing Asian elephant habitat, including scrubland and tree stands, near the buffer zone of Yala National Park for gliricidia (Gliricidia sepium) biofuel plantation.
Obama connects climate science and policy in State of the Union

(02/13/2013) After several years of silence on climate change, U.S. President Barack Obama has begun speaking out following his re-election last November. The President surprised many by giving climate change a central role in his inauguration speech last month, and he followed-up in his State of the Union speech last night when he called on congress to "pursue a bipartisan, market-based solution to climate change," but added that the administration would take action itself if congress failed.
Tigers gobble up 49 percent of India's wildlife conservation funds, more imperiled species get nothing

(02/12/2013) Nearly half of India's wildlife budget goes to one species: the tiger, reports a recent article in Live Mint. India has devoted around $63 million to wildlife conservation for 2013-2013, of which Project Tiger receives $31 million. The Bengal tiger (Panthera tigris tigris) is currently listed as Endangered by the IUCN Red List; however India is also home to 132 species currently considered Critically Endangered, the highest rating before extinction.
Rosewood in Belize: the truth behind the smoke

(02/11/2013) In Belize, the uncontrolled and often illegal harvesting of rosewood has been, and still is, one of the major environmental issues in the country. In March of last year, the government established a moratorium on the export and extraction of rosewood, however illegal harvesting continued. On Friday 11 January, the Minister of Forestry, Fisheries and Sustainable Development made the bold move of burning confiscated illegally cut rosewood flitches.
Fossil fuel company looking to exploit deposits in Manu National Park

(02/11/2013) Pluspetrol, an Argentine oil and gas company, is eyeing a UNESCO World Heritage site in the Amazon rainforest for gas production, according to documents seen by the Guardian. Manu National Park in eastern Peru is considered one of the most biodiverse places on Earth and is home to indigenous tribes living in voluntary isolation.
Pity the pangolin: little-known mammal most common victim of the wildlife trade
(02/11/2013) Last year tens-of-thousands of elephants and hundreds of rhinos were butchered to feed the growing appetite of the illegal wildlife trade. This black market, largely centered in East Asia, also devoured tigers, sharks, leopards, turtles, snakes, and hundreds of other animals. Estimated at $19 billion annually, the booming trade has periodically captured global media attention, even receiving a high-profile speech by U.S. Secretary of State, Hillary Clinton, last year. But the biggest mammal victim of the wildlife trade is not elephants, rhinos, or tigers, but an animal that receives little notice and even less press: the pangolin. If that name doesn't ring a bell, you're not alone.
Report: nearly half the timber from Mozambique to China is illegal
(02/07/2013) Forty-eight percent of the timber making its way from Mozambique's forests to Chinese companies was harvested illegally, according to a new report by the Environmental Investigation Agency (EIA), which blames the problem on widespread corruption and poor governance. The illegal logging cost Mozambique, the world's fourth least-developed country in the world according to the UN, $29 million in tax revenue, says the report.
Over 1,500 wolves killed in the contiguous U.S. since hunting legalized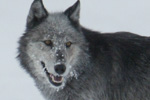 (02/06/2013) Hunters and trappers have killed approximately 1,530 wolves over the last 18 months in the contiguous U.S., which excludes Alaska. After being protected under the Endangered Species Act (ESA) for 38 years, gray wolves (Canis lupus) were stripped of their protected states in 2011 by a legislative rider (the only animal to ever be removed in this way). Hunting and trapping first began in Montana and Idaho and has since opened in Wyoming, Minnesota, and Wisconsin.
EU pushes ban on pesticides linked to bee downfall
(02/05/2013) Following a flood of damning research on the longterm impact of neonicotinoid pesticides on bee colonies, the EU is proposing a two year ban on the popular pesticides for crops that attract bees, such as corn, sunflower, oil seed rape, cotton. The proposal comes shortly after European Food Safety Authority (EFSA) released a report that found neonicotinoid pesticides posed a "number of risks" to bees.
Sri Lanka to give poached ivory to Buddhist temple, flouting international agreements
(02/05/2013) The Sri Lankan government is planning to give 359 elephant tusks to a Buddhist temple, a move that critics say is flouting the Convention on International Trade in Endangered Species (CITES). The illegal tusks were seized in Sri Lanka last May en route to Dubai from Kenya; they are believed to stem from hundreds of butchered elephants, including juveniles, inside Africa, possibly Uganda. The decision comes after a high-profile National Geographic article, Ivory Worship, outlined how demand for ivory religious handicrafts, particularly by Catholics and Buddhists, is worsening the current poaching crisis. In 2011, it was estimated that 25,000 elephants were illegally slaughtered for their tusks.
Gorilla paradise: new park safeguards 15,000 western lowland gorillas

(01/31/2013) In 2008 the Wildlife Conservation Society (WCS) announced a jaw-dropping discovery: remote swamp forests in northern Republic of Congo contained a stunning population of 125,000 western lowland gorillas that had somehow gone unnoticed by scientists. At the time the President of WCS, Steven E. Sanderson, called the area the "mother lode of gorillas," and expressed hope that the discovery would lead to a new park. Well, late last year, a park was finalized.
Miners win ruling over indigenous groups in Guyana

(01/29/2013) A judge in Guyana's high court has ruled that indigenous groups do not have the right to expel legal miners from their land. The judge, Diana Insanally, found that if the miners in question held a government-approved license than the local community had no right to dispute the mining. The ruling has sparked protests by indigenous groups and is expected to be appealed.
Forests in Kenya worth much more intact says government report
(01/24/2013) Kenya's forests provide greater services and wealth to the nation when they are left standing. A landmark report by The Kenyan Government and the United Nations Environment Programme (UNEP) addresses the importance of forests to the well-being of the nation, putting Kenya among a pioneering group of countries that aim to center development plans around nature-based assets.
Illegally logged trees to start calling for help

(01/24/2013) Illegal loggers beware: trees will soon be calling—literally—for backup. The Brazilian government has begun fixing trees with a wireless device, known as Invisible Tracck, which will allow trees to contact authorities after being felled and moved.
Obama: 'We will respond to the threat of climate change'

(01/21/2013) In Obama's second inauguration speech today, the newly re-elected president of the U.S. reaffirmed his commitment to taking action on climate during his second term. Noting that ignoring climate change would "betray our children and future generations," Obama argued whole-heartedly for a transition to clean energy.
Bureaucratic reform plays a part in reducing deforestation in Indonesia
(01/17/2013) Reforming Indonesia's bloated and underperforming bureaucracy will play an important part in reducing the country's high rate of deforestation and forest degradation, the head of the country's Ministry of Administrative Reform told mongabay.com in an exclusive interview. Administrative Reform Minister Azwar Abubakar said that a smaller and more meritocratic bureaucracy will help cut corruption while more effectively governing the sprawling archipelago.
New website tracks protected areas under attack
(01/16/2013) The struggle to safeguard wild lands and species doesn't end when a park or protected area is created. In fact, social scientists and conservationists are increasingly uncovering a global trend whereby even long-established protected areas come under pressure by industrial, governmental, or community interests. This phenomenon, recently dubbed PADDD (which stands for Protected Area Downgrading, Downsizing, and Degazettement), includes protected areas that see their legal status lowered (downgraded), lose a section of their land (downsized), or are abolished entirely (degazetted). Now, a new website from WWF seeks to track PADDD events worldwide.
Gold mine approved in French Guiana's only national park
(01/15/2013) Tensions have risen in the small Amazonian community of Saül in French Guiana after locals discovered that the French government approved a large-scale gold mining operation near their town—and inside French Guiana's only national park—against their wishes. Run by mining company, Rexma, locals and scientists both fear that the mine would lead to deforestation, water pollution, and a loss in biodiversity for a community dependent on the forest and ecotourism.
Paradigm shift needed to avert global environmental collapse, according to author of new book The Blueprint: Averting Global Collapse
(01/10/2013) Global strategist, trained educator, and international lecturer Daniel Rirdan set out to create a plan addressing the future of our planet. His book The Blueprint: Averting Global Collapse, published this year, does just that. "It has been a sixty hour a week routine," Rirdan told mongabay.com in a recent interview. "Basically, I would wake up with the burden of the world on my shoulders and go to sleep with it. It went on like this for eighteen months." It becomes apparent when reading The Blueprint that it was indeed a monumental undertaking.
Environment ministry drops copper mine in Zambezi park

(01/07/2013) A proposed copper mine set to be built in Lower Zambezi National Park has been rejected by Zambia's environmental management agency. Australian company Zambezi Resources Ltd, a subsidiary of Proactive Investors, had scheduled the $494 million Kangaluwi Copper Project to begin production in 2015. But their proposal sparked an outcry from environmentalists and government lobbyists concerned about the effects of the open pit mine in the park. Though mining is not generally permitted in the park, Zambezi Resources obtained a Large-Scale Mining License from the government which would have allowed them to mine for 25 years right in the middle of Lower Zambezi National Park.
Climate Summit in Doha characterized by lack of ambition
(12/09/2012) Ahead of the 18th United Nations Framework Convention on Climate Change (UNFCCC) in Doha, Qatar a variety of reports warned that the world was running out of time to avoid dangerous climate change, and that there was a widening gap between what nations have pledged to do and what the science demanded. A landmark report by the World Bank painted an almost apocalyptic picture of a world in which global temperatures have risen 4 degrees Celsius above pre-industrial levels, including unprecedented heatwaves and droughts, rising sea levels, global agriculture crises, and a stunning loss of species. In addition, scientific studies released near the two week conference found that sea levels were rising 60 percent faster than predicted, forests around the world were imperiled by increasing drought, marine snails were dissolving in the Southern Ocean due to ocean acidification, and ice melt in Greenland and Antarctica was on the rise.
Illegal logging, mining worsened impact of Philippines' killer typhoon

(12/06/2012) According to Filipino officials, rampant illegal logging and mining were likely a part of the cause for the high casualty count from Category 5 Typhoon Bopha (Pablo), especially in the Compostela Valley where government officials had warned people to stop the illegal activities. So far, 370 people have been found dead on the island of Mindanao with another 400 missing. Waters rose so high even emergency shelters were inundated.
Forests, farming, and sprawl: the struggle over land in an Amazonian metropolis
(12/04/2012) The city of Parauapebas, Brazil is booming: built over the remains of the Amazon rainforest, the metropolis has grown 75-fold in less than 25 years, from 2,000 people upwards of 150,000. But little time for urban planning and both a spatial and mental distance from the federal government has created a frontier town where small-scale farmers struggle to survive against racing sprawl, legal and illegal mining, and a lack of investment in environmental protection. Forests, biodiversity, and subsistence farmers have all suffered under the battle for land. In this, Parauapebas may represent a microcosm both of Brazil's ongoing problems (social inequality, environmental degradation, and deforestation) and opportunity (poverty alleviation, reforestation, and environmental enforcement).
Science and Public Reason - book review

(12/03/2012) Professor Sheila Jasanoff's superb treatise Science and Public Reason, part of Earthscan's, is a wonderful book describing, through a collection of her essays and articles from the past 25-years, the rise of the field of Science and Technology Studies. The book could not have arrived soon enough, as we now globally face the triple threat of 1) massive biodiversity loss, 2) nutrient cycling disruption (greenhouse gases, Montreal Protocol gases, nitrogen fertilizer caused eutrophication, etc.), and 3) water quality degradation (saltwater intrusion, depleted aquifers, lack of clean drinking water, etc.).
'Exporting deforestation': China is the kingpin of illegal logging
(11/29/2012) Runaway economic growth comes with costs: in the case of China's economic engine, one of them has been the world's forests. According to a new report by the Environmental Investigation Agency (EIA), China has become the number one importer of illegal wood products from around the world. Illegal logging—which threatens biodiversity, emits carbon, impoverishes local communities, and is often coupled with other crimes—has come under heavy pressure in recent years from the U.S., the EU, and Australia. Each of these has implemented, or will soon implement, new laws that make importing and selling illegal wood products domestic crimes. However, China's unwillingness to tackle its vast appetite for illegal timber means the trade continues to decimate forests worldwide.
World has lost half its wetlands
(11/29/2012) Half of the worlds wetlands have been destroyed in just the last 100 years, says a new report. Published by the Economics of Ecosystems and Biodiversity (TEEB), the report found that of the 25 million square kilometers of wetlands that existed in 1900 just 12.8 million square kilometers now remain. The rate of destruction varies geographically with notable loses in East Asia running at 1.6 per cent per year. In places where aquaculture, over-exploitation (e.g. unsustainable harvesting of fish) and storm damage have been severe, the rate of destruction can be as high as 80 percent.
Featured video: how locals depend on Kalimantan's vanishing forests

(11/27/2012) A new video explores local indigenous views of the forests of Kalimantan or Indonesian Borneo. Having depended on the rainforest ecosystems for centuries, indigenous groups now find themselves under pressure to exploit forest for logging, coal mining, or industrial plantations. While biodiversity, carbon sequestration, and other ecosystem services are at stake, the forests are also deeply intertwined with the culture and way-of-life for indigenous group.
Legislation leaves future of world's largest temperate rainforest up in the air
(11/27/2012) Although unlikely to pass anytime in the near term, recurring legislation that would hand over 80,000 acres of the Tongass Rainforest to a Native-owned logging corporation has put local communities on guard in Southeast Alaska. "The legislation privatizes a public resource. It takes land that belongs to all of us, and that all of us have a say in the use and management of, and it gives that land to a private for-profit corporation," Andrew Thoms, Executive Director of the Sitka Conservation Society, told mongabay.com in a recent interview.
Photos reveal destruction of Cameroon rainforest for palm oil
(11/26/2012) Newly released photos by Greenpeace show the dramatic destruction of tropical forest in Cameroon for an oil palm plantation operated by SG Sustainable Oils Cameroon (SGSOC), a subsidiary of the U.S. company Herakles Farm. The agriculture company is planning to convert 73,000 hectares to palm oil plantations on the edge of several protected areas, but has faced considerable opposition from environmentalists and some local communities. In addition to the aerial photos, Greenpeace alleges that ongoing forest clearing by Herakles is illegal since the companies 99-year lease has yet to be fully approved by the Cameroonian government.
Unique program to leave oil beneath Amazonian paradise raises $300 million
(11/26/2012) The Yasuni-ITT Initiative has been called many things: controversial, ecological blackmail, revolutionary, pioneering, and the best chance to keep oil companies out of Ecuador's Yasuni National Park. But now, after a number of ups and downs, the program is beginning to make good: the Yasuni-ITT Initiative has raised $300 million, according to the Guardian, or 8 percent of the total amount needed to fully fund the idea.





Australia outlaws illegally-logged wood from abroad

(11/21/2012) In another blow to illegal loggers, Australia has passed the Illegal Logging Prohibition Bill, joining the U.S. in outlawing the importation of illegal logged timber from abroad. The new legislation makes it a criminal offense for Australian businesses to import timber from illegal operations. The Australian government estimates that $400 million worth of illegal timber products are sold in the country each year often as outdoor furniture and wood for decks





BP fined $4.5 billion for Gulf of Mexico oil spill, but company may spend more buying its own stocks

(11/19/2012) Last week the U.S. federal government fined BP $4.5 billion for the Deepwater Horizon disaster in 2010, which killed 11 workers and leaked nearly 5 million barrels of oil into the Gulf of Mexico. The oil giant also plead guilt to 12 felonies and two misdemeanors. However, even this fine—the largest in U.S. history—failed to dampen shareholder support of BP: stocks actually rose one percent following the announcement. Meanwhile, according to the Sunday Times, BP plans to spend $5.9 billion (over a billion more than the fine) buying back its own shares in order to boost stock prices.




Page 1 | Page 2 | Page 3 | Page 4 | Page 5 | Page 6 | Page 7 | Page 8 | Page 9 | Page 10 | Page 11 | Page 12 | Page 13 | Page 14