News articles on extinction

---
Mongabay.com news articles on extinction in blog format. Updated regularly.





New cures for human ailments under threat by global extinction crisis

(04/24/2008) In the film Medicine Man, a researcher in the Amazon discovers a cure for cancer in a rare ant. However, a logging company arrives at the wrong moment and, despite protestations from the main characters, the company destroys the tract of rainforest where the ant once survived.


New expedition seeks evidence for survival of the 'extinct' Baiji

(04/16/2008) The EDGE program, apart of the London Zoological Society, has sent an expedition to the Yangtze River to survey local fishermen for any evidence that the Baiji may still survive.


Humans, and global warming, responsible for extinction of mammoths

(03/31/2008) The combination of human hunting pressure and climate change was responsible for the extinction in woolly mammoths, claims new research published in the open-access journal PLoS Biology. Scientists have long debated whether climate change or human hunting were the more important driver in the demise of North America's megafauna towards the end of the last Ice Age. Now new modeling by David Nogues-Bravo, a biologist at the National Museum of Natural Sciences in Madrid, Spain, and colleagues supports the theory that synergistic effects of warming climate and new human predators drove mammoths to extinction.


No global warming link to dying frogs?


(03/25/2008) Scientists have fired another salvo in the heated debate over the role of climate change in the global decline of amphibians. Writing in the March 25 issue of PLoS Biology, a team of researchers led by Karen Lips of Southern Illinois University-Carbondale report finding "no evidence to support the hypothesis that climate change has been driving outbreaks of amphibian chytridiomycosis" -- a disease blamed for large-scale die-offs of amphibians. Other researchers have argued that climate shifts are worsening the outbreak of the fungal disease.


Half of Madagascar's amphibians may still await discovery



(03/11/2008) Madagascar is one of the most unique places on Earth for wildlife. When the public thinks of Madagascar's fauna most likely they think of one of the fifty species of lemur. Yet, Madagascar possesses a wealth of endemic wildlife outside of these unique prosimians. For example, to frog-lovers Madagascar is a paradise. The only amphibians living on Madagascar are frogs; the island is devoid of toads, salamanders, or newts. But what it lacks in other amphibians it makes up for in the number and beauty of its frogs. Currently, 240 frogs have been catalogued in Madagascar, 99 percent of which are endemic. Yet, amphibian expert Dr. Franco Andreone believes that, according to recent field studies, this may only be half of the frogs that actually live in Madagascar. Dr. Andreone believes the final tally could reach 500 species!


Saving forgotten species: An interview with Carly Waterman, Program Coordinator of EDGE

(02/28/2008) In January 2007 a new conservation initiative arrived with an unusual level of media attention. The attention was due to the fact that the organization was doing things differently—very differently. Instead of focusing their efforts on the usual conservation-mascots like the panda or tiger, they introduced the public to long-ignored animals: photos of the impossibly unique aye-aye and a baby slender loris wrapped around a finger appeared in newsprint worldwide. The new initiative EDGE (Evolutionary Distinct and Globally Endangered), launched by the Zoological Society of London, was not concerned with an animal's perceived popularity, rather the chose their focal species on a combined measurement of a species' biological uniqueness and its vulnerability to extinction. Consequently, they hoped to make celebrities out of animals (big and small) most people had never heard of: the hairy-eared dwarf lemur, anyone?


Widespread butterflyfish may go extinct due to global warming, pollution

(02/24/2008) The Chevroned Butterflyfish, a colorful fish found in tropical oceans around the world, faces extinction due to overexploitation, pollution and climate change, report researchers writing in the journal Behavioural Ecology and Sociobiology. Despite its widespread distribution, the species could be doomed by its specialized feeding habitats: the Chevroned Butterflyfish (Chaetodon trifascialis) feeds on only one type of coral.


The Panamanian golden frog declared extinct by BBC Natural History crew

(02/04/2008) A national symbol of Panama has been declared extinct by BBC filmmakers. The crew was in Panama to film the unique frog for David Attenborough's most recent series on reptiles and amphibians, entitled Life in Cold Blood. The filmmakers achieved their objective and captured the golden frog on film, including rarely seen behvaior.


New research refutes global warming's influence on amphibians' worst enemy

(01/30/2008) There is no doubt that global warming is having a negative effect on amphibians, but it is yet unclear whether or not a direct causal relationship exists between global warming and the spread of a specific fungal epidemic wreaking havoc on amphibian populations worldwide.


Photos: Top 100 most threatened amphibians named

(01/21/2008) Due to numerous factors--including habitat destruction, pollution, climate change, and chytrid fungus--amphibians are probably the most threatened taxon of species in the world. Dr Jonathan Baillie, head of the EDGE organization which has just established an amphibian program, stated that "tragically, amphibians tend to be the overlooked members of the animal kingdom, even though one in every three amphibian species is currently threatened with extinction, a far higher proportion than that of bird or mammal species." To help save these species on the brink, EDGE, apart of the Zoological Society of London, has compiled a list of the hundred most threatened and evolutionary distinct amphibians.


Recovery from worst mass extinction took 30M years

(01/20/2008) The recovery of complex ecosystems following history's worst mass extinction took 30 million years reports a study published last week in Proceedings of the Royal Society B.


As amphibians leap toward extinction, alliance pushes "The Year of the Frog"

(12/31/2007) With amphibians experiencing dramatic die-offs in pristine habitats worldwide, an alliance of zoos, botanical gardens and aquariums has launched a desperate public appeal to raise funds for emergency conservation measures. Scientists say that without quick action, one-third to one-half the world's frogs, toads, salamanders, newts and caecilians could disappear.


Migrating frogs fare poorly when habitat altered

(12/19/2007) Habitat loss and fragmentation are putting amphibians already threatened by climate change, pesticides, alien invasive species, and the outbreak of a deadly fungal infection at greater risk of extinction, reported a study published in Science last week.


Global warming will significantly increase bird extinctions

(12/06/2007) Where do you go when you've reached the top of a mountain and you can't go back down? It's a question increasingly relevant to plants and animals, as their habitats slowly shift to higher elevations, driven by rising temperatures worldwide. The answer, unfortunately, is you can't go anywhere. Habitats shrink to the vanishing point, and species go extinct. That scenario is likely to be played out repeatedly and at an accelerating rate as the world continues to warm, Stanford researchers say.


Amphibian extinction may be worse than thought

(10/31/2007) Amphibian extinction rates may be higher than previously thought, according to new DNA analysis that found more than 60 unrecognized species in the Guiana Shield of South America.


Scientists find treatment for killer frog disease

(10/29/2007) New Zealand scientists have found a treatment for a disease blamed for the death of millions of amphibians worldwide, according to a report from BBC News. However, at best, the cure would only be applicable to captive populations. The disease is killing many amphibians in apparently pristine habitats.


16,306 species threatened with extinction

(09/12/2007) 16,306 of 41,415 species on the IUCN Red List are threatened with extinction, reports the World conservation Union (IUCN). The total number of known extinct species now stands at 785, while a further 65 are only found in captivity or in cultivation. One in four mammals, one in eight birds, one third of all amphibians and 70% of the world's assessed plants on the 2007 IUCN Red List are considered at risk.


Rare Chinese river dolphin sighting in doubt

(09/01/2007) A prominent researcher is skeptical of last week's reported sighting of the baiji, the Chinese river dolphin declared extinct earlier this year, according to the New York Times. The sighting near Tongling city in Anhui Province -- widely reported in Chinese and Western media -- was captured on video.


"Extinct" baiji river dolphin spotted alive in China

(08/29/2007) An "extinct" baiji has been spotted alive in the Yangtze River, reports Chinese state media.


Scientists meet in Hungary to discuss saving dying frogs

(08/27/2007) Scientists are meeting this week in Budapest, Hungary to discuss last-ditch efforts to save the world's most threatened frogs from extinction.


European blood-sucker falls victim to global warming

(08/26/2007) Europe's only known land leech may be on the brink of extinction due to shifts in climate, report researchers writing in the journal Naturwissenschaften. The findings are significant because they suggest that "human-induced climate change without apparent habitat destruction can lead to the extinction of populations of cold-adapted species that have a low colonization ability," according to the authors.


U.S. to spend $27M on possibly extinct bird

(08/26/2007) The U.S. government plans to spend $27 million on the recovery efforts for a bird species that may already be extinct, reports the Associated Press.


Climate change claims a snail

(08/12/2007) The Aldabra banded snail (Rachistia aldabrae), a rare and poorly known species found only on Aldabra atoll in the Indian Ocean, has apparently gone extinct due to declining rainfall in its niche habitat. While some may question lamenting the loss of a lowly algae-feeding gastropod on some unheard of chain of tropical islands, its unheralded passing is nevertheless important for the simple reason that Rachistia aldabrae may be a pioneer. As climate change increasingly brings local and regional shifts in precipitation and temperature, other species are expected to follow in its path.


Extinction of the Yangtze river dolphin is confirmed

(08/08/2007) After an extensive six-week search scientists have confirmed the probable extinction of the baiji or Yangtze river dolphin. The freshwater dolphin's extinction had been reported late last year.


Frog killing diseases worse than thought in California

(08/06/2007) The deadly fungal disease that is killing amphibians worldwide can likely be spread by sexual reproduction reports a new study published in the early online edition of the journal Proceedings of the National Academy of Sciences. The findings suggest that protecting frogs and other amphibians from the pathogen will be more complicated than previously believed.


Dinosaurs' rise to dominance was a gradual

(07/19/2007) Dinosaurs' rise to dominance was a gradual rather than sudden, suggests new research published in Science.


Did Tasmanian Tiger survive extinction until 1950s?

(06/27/2007) A University of Adelaide project led by zoologist Dr Jeremy Austin is investigating whether the world-fabled Tasmanian Tiger may have survived beyond its reported extinction in the late 1930s.


Past global warming produced monster penguins

(06/25/2007) Scientists have discovered fossil remains of a giant species of penguin that lived some 40 million years ago in what is now Peru. Coupled with the finding of a smaller species from the same time period, the remains reveal that early penguins responded differently to natural climate change than scientists would have expected. The results are published in the PNAS Online Early Edition the week of June 25-29, 2007.


Sedentary, not migratory birds, face higher extinction risk

(06/24/2007) Sedentary birds face considerably higher risk of extinction than migratory birds, reports a new paper published in the journal Current Biology. The findings have implications for the conservation of increasingly endangered wildlife populations.


Highly carnivorous wolves in Alaska killed by global warming

(06/21/2007) Researchers have identified a previously unknown species of "highly carnivorous" wolf in Alaska that appears to have died off during the Pleistocene extinction some 12,000 years ago. The results are published in the June 21 online issue of Current Biology.


10-20% of birds extinct by 2100 due to global warming, deforestation


(06/04/2007) Ten to twenty percent of the world's terrestrial bird species could be threatened with extinction by 2100 due to climate change and habitat destruction reports a study published in the June 5 issue of the journal PLoS Biology. The numbers are in line with estimates published last year in The Proceedings of the National Academy of Sciences. Combining future projections on global warming, agricultural expansion and human population growth from the global Millennium Ecosystem Assessment with current geographic ranges of the world's 8,750 species of terrestrial birds, researchers Walter Jetz, David Wilcove, and Andrew Dobson estimate that 950 to 1800 species may be condemned to extinction by 2100.


Did asteroid wipe out America's first people?

(05/17/2007) An asteroid may have caused the near-extinction of North America's first humans, argues a series of studies to be presented May 24, at the American Geophysical Union's meeting in Acapulco, Mexico. Nature reports that while the theory has been discounted in the past, new research suggests that an comet or asteroid could have exploded above or on the northern ice cap some 13,000 years ago, plunging regional temperatures to plunge for the next 1000 years. The theory would also help explain the disappearance of the continent's large mammals, including woolly mammoths, American lions, and the saber tooth tiger.


Commercial hunting may be biggest threat to tropical rainforests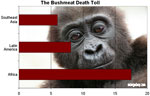 (05/01/2007) Commercial hunting is decimating wildlife populations across the tropics and may be one of the gravest threats presently facing rainforests, reports a series of studies published in the May issue of the journal Biotropica. The research reveals that large-scale loss of wildlife is already affecting forest health and regeneration.


Climate change leaving amphibians behind in extinction race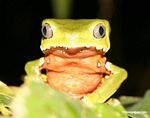 (04/30/2007) Despite surviving the age of dinosaurs and numerous bouts of severe climate change, amphibians are not keeping pace with the current rate of global change, reports a new study published in the journal Bioscience.


Neon green gecko key to preventing Mauritian plant extinction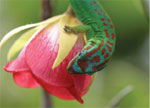 (04/17/2007) A vibrantly colored gecko plays a key role in a highly threatened ecological community in Mauritius reports new research published in American Naturalist. Studying plant-animal interactions in Mauritius, an Indian Ocean island famous for its extinct dodo bird, researchers found that a rare plant, Trochetia blackburniana, benefits from its proximity to Pandanus plants because they house high densities of geckos responsible for pollination. The findings, which unusually identify a lizard as a key pollinator, are significant because they provide "valuable management insights for ongoing conservation efforts to save the highly endangered flora of Mauritius.


Bad news for frogs; amphibian decline worse than feared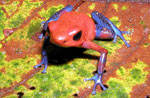 (04/16/2007) Chilling new evidence suggests amphibians may be in worse shape than previously thought due to climate change. Further, the findings indicate that the 70 percent decline in amphibians over the past 35 years may have been exceeded by a sharp fall in reptile populations, even in otherwise pristine Costa Rican habitats. Ominously, the new research warns that protected areas strategies for biodiversity conservation will not be enough to stave off extinction. Frogs and their relatives are in big trouble.


Protected areas must be adapted to survive global warming

(04/03/2007) Protected areas can play an important role in reducing biodiversity loss due to global warming, reports a new study published March 30 in the journal Frontiers in Environment and Ecology (FREE). The research says that conservation efforts must factor in shifts in species' ranges to be successful.


The news of extinction: western media's response to the demise of the Baiji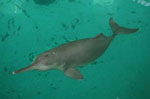 (04/01/2007) The news came and went with an alacrity that I found alarming, almost jolting. I waited for weeks, faithfully; I could not believe that the initial announcement would be followed by nothing but silence on the issue, no rationalizations, no opinions, no discussions, no outpourings of grief. Just silence.


Dinosaur extinction didn't produce current mammal evolution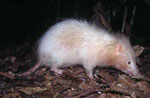 (03/28/2007) A new Nature study argues that the demise of dinosaurs did not fuel the rise of mammals. Devising a new tree of life for 4,500 species of mammals using molecular evolutionary trees, an international team of researchers challenges the prevailing hypothesis that a mass extinction of dinosaurs 65 million years ago played a major role in the diversification of mammals.


Extinction, like climate change, is complicated


(03/26/2007) Extinction is a hotly debated, but poorly understood topic in science. The same goes for climate change. When scientists try to forecast the impact of global change on future biodiversity levels, the results are contentious, to say the least. While some argue that species have managed to survive worse climate change in the past and that current threats to biodiversity are overstated, many biologists say the impacts of climate change and resulting shifts in rainfall, temperature, sea levels, ecosystem composition, and food availability will have significant effects on global species richness.


Climate change will cause biomes to shift and disappear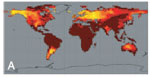 (03/26/2007) Many of the world's local climates could be radically changed if global warming trends continue, reports a new study published in the early online edition of the journal Proceedings of the National Academy of Sciences. The authors warn that current climates may shift and disappear, increasing the risk of biodiversity extinction and other ecological changes.


Sachs says biodiversity extinction crisis avoidable



(03/26/2007) In a Guardian editorial published Wednesday, Jeffrey Sachs called for action to stem mounting losses of global biodiversity. Sachs, director of the Earth Institute at Columbia University and Special Advisor to United Nations Secretary-General Ban Ki-Moon, says humans are the primary cause for depletion of the world's biological richness.


Salamanders dying due to common pesticide


(03/25/2007) Atrazine, one of the most widely used pesticides in the United States, may be killing salamanders, according to American biologists writing in the journal Environmental Health Perspectives.


Global warming may cause biodiversity extinction

(03/21/2007) Extinction is a hotly debated, but poorly understood topic in science. The same goes for climate change. When scientists try to forecast the impact of global change on future biodiversity levels, the results are contentious, to say the least. While some argue that species have managed to survive worse climate change in the past and that current threats to biodiversity are overstated, many biologists say the impacts of climate change and resulting shifts in rainfall, temperature, sea levels, ecosystem composition, and food availability will have significant effects on global species richness.


Newly discovered burrowing dinosaur loved its offspring

(03/20/2007) The first known burrowing dinosaur has been discovered in southwest Montana, according to a paleontologist at Montana State University. The finding, published in the journal Proceedings of The Royal Society B: Biological Sciences, may shed light on parental care among dinosaurs as well as fuel controversy over what caused the extinction of the prehistoric beasts.


Invasive predators more harmful to biodiversity than native predators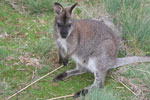 (03/20/2007) Alien predators are more harmful to prey populations than native predators finds a study published in the current issue of the journal Proceedings of the Royal Society B: Biological Sciences.


Ivory-billed Woodpecker sighting may be a mistake

(03/14/2007) A new study casts doubt on the apparent rediscovery of the Ivory-billed Woodpecker in Arkansas. J. Martin Collinson, a researcher at the University of Aberdeen in Scotland, says that the sighting of the thought-to-be-extinct bird is a case of mistaken identity. Using video analysis, Collinson argues that ornithologists have confused the Ivory-billed Woodpecker (Campephilus principalis) with the similar Pileated Woodpecker (Dryocopus pileatus).


Caribbean coral reefs result of mass extinction, rise of isthmus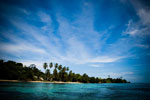 (03/12/2007) Extinctions that resulted from the formation of the Panamanian isthmus were delayed two million years according to a new study by researchers at the Smithsonian Tropical Research Institute, Scripps Institution of Oceanography and London's Natural History Museum. The findings may have implications for global species extinction and evolution.


Biodiversity extinction crisis looms says renowned biologist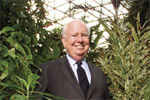 (03/12/2007) While there is considerable debate over the scale at which biodiversity extinction is occurring, there is little doubt we are presently in an age where species loss is well above the established biological norm. Extinction has certainly occurred in the past, and in fact, it is the fate of all species, but today the rate appears to be at least 100 times the background rate of one species per million per year and may be headed towards a magnitude thousands of times greater. Few people know more about extinction than Dr. Peter Raven, director of the Missouri Botanical Garden. He is the author of hundreds of scientific papers and books, and has an encyclopedic list of achievements and accolades from a lifetime of biological research. These make him one of the world's preeminent biodiversity experts. He is also extremely worried about the present biodiversity crisis, one that has been termed the sixth great extinction.


Deforestation causes species extinction in Madagascar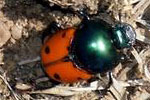 (03/07/2007) Deforestation has already caused the extinction of a large number of endemic insect species on the island of Madagascar, according to new research published in the March edition of the journal Biology Letters. The work suggests that only half the species confined to these forest areas will survive.



Page 1 | Page 2 | Page 3 | Page 4 | Page 5 | Page 6 | Page 7 | Page 8 | Page 9 | Page 10 | Page 11