News articles on conservation

---
Mongabay.com news articles on conservation in blog format. Updated regularly.





Papua seeks funds for fighting global warming through forest conservation

(08/10/2007) In an article published today in The Wall Street Journal, Tom Wright profiles the nascent "avoided deforestation" carbon offset market in Indonesia's Papua province. Barnabas Suebu, governor of the province which makes up nearly half the island of New Guinea, has teamed with an Australian millionaire, Dorjee Sun, to develop a carbon offset plan that would see companies in developing countries pay for forest preservation in order to earn carbon credits. Compliance would be monitored via satellite.


U.N. sends team to investigate gorilla killings

(08/10/2007) The U.N. said it will send a team of experts to probe the killings of critically endangered mountain gorillas in the Democratic Republic of the Congo (DRC). Four gorillas were shot "execution-style" last month, while three others have been killed so far this year. Rangers believe illegal charcoal harvesters from Goma are to blame.


Amazon deforestation rate falls to lowest on record

(08/10/2007) Deforestation rates in the Brazilian Amazon for the previous year were the lowest on record, according to preliminary figures released by INPE, Brazil's National Institute of Space Research.


New Park in Argentina Protects 500,000 Penguins

(08/09/2007) The government of Argentina will create a new marine park along the coast of Patagonia, reports the Bronx Zoo-based Wildlife conservation Society. Located in Golfo San Jorge, the park will protect more than half a million penguins and other rare seabirds.


Wild ferrets, America's most endangered mammal, recover

(08/09/2007) Black-footed ferrets (Mustela nigripes), North America's most endangered mammal species, are recovering in their native Wyoming, reports a study published in the current issue of the journal Science.


Ethnobotanist honored for contributions to wilderness medicine

(08/08/2007) Renowned ethnobotanist and conservationist Dr. Mark Plotkin of the Amazon conservation Team was honored Wednesday with the 2007 Paul S. Auerbach Award, a distinction awarded by the Wilderness Medical Society (WMS).


Coral reefs declining faster than rainforests

(08/08/2007) Coral reefs in the Pacific Ocean are dying faster than previously thought due to costal development, climate change, and disease, reports a study published Wednesday in the online journal PLoS One. Nearly 600 square miles of reef have disappeared per year since the late 1960s, a rate twice that of tropical rainforest loss.


Rare pygmy elephants endangered by logging in Borneo

(08/08/2007) Pygmy elephants are increasingly threatened by logging and forest conversion for agriculture in their native Borneo, reports a new satellite tracking study by WWF.


Afghanistan's recovery effort drives poaching of rare wildlife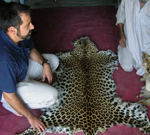 (08/07/2007) Few people associate Afghanistan with wildlife and it would come as a surprise to many that the war-torn, but fledging democracy is home to snow leopards, Persian leopards, five species of bush dog, Marco Polo Sheep, Asiatic Black Bear, Brown Bears, Striped Hyenas, and numerous bird of prey species. While much of this biodiversity has survived despite years of civil strife, Afghanistan's wildlife faces new pressures from the very people who are charged with rebuilding the country: contractors and the development community are driving the trade in rare and endangered wildlife. This development, coupled with lack of laws regulating resource management and growing instability, complicate efforts to protect the country's wildlife. Working to address these challenges is Dr. Alex Dehgan, Afghanistan Country Director for the Wildlife conservation Society (WCS). WCS is working to implement the Afghanistan Biodiversity conservation Program, a three-year project funded by the US Agency for International Development to promote wildlife and resource conservation in the country.


New species discovered in "lost" African forest

(08/07/2007) Scientists have discovered several unknown species during an expedition to a forest that has been off-limits to researcher for nearly 50 years due to civil strife.


Wild parrots tracked by satellite for the first time

(08/06/2007) Researchers are now tracking wild parrots from space.


Nectar feeding bats are powered by pure sugar

(08/06/2007) Nectar-feeding bats are particularly vulnerable to environmental change due to their high-energy dietary requirements, reports a new study published in the British Ecological Society's journal Functional Ecology.


Rare jungle deer photographed for the first time

(07/24/2007) A camera trap has captured the first ever pictures of an elusive forest deer in its natural habitat, reports the Wildlife conservation Society (WCS).


In Alaska, fishing industry drives marine conservation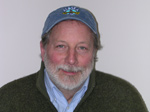 (07/24/2007) Alaska's fisheries are some of the richest in the world, with fishermen harvesting hundreds of millions of dollars' worth of salmon, crab, herring, halibut, pollock, and groundfish every year. However, such bounty has not always been the case. Over-exploitation and poor fisheries management in the 1940s and 1950s took a heavy toll on the industry. Born of this difficult origin, today Alaska sets the bar in fisheries management. Unusually for natural resource management, industry is leading the way, relying on dialog with scientists to determine catch levels and where to designate "no-fishing zones", while pushing for certification standards for sustainable seafood products. These efforts are coordinated by the Marine conservation Alliance (MCA), an industry-backed nonprofit based in Juneau, Alaska. In July 2007, David Benton, executive director of the Marine conservation Alliance, spoke with mongabay.com about MCA's work in Alaska.


Rare gorillas slaughtered in mass killing

(07/24/2007) At least four critically endangered gorillas have been killed in Democratic Republic of Congo's Virunga National Park. National Geographic News reports they were shot "execution-style". Illegal charcoal harvesters are leading suspects in the slaying. Two other gorillas are missing and feared dead.


Australia funds first global deforestation monitoring system

(07/23/2007) At a High Level Meeting on Forests and Climate being held in Sydney, Australia today announced a series of measures to slow deforestation and fight global warming.


Blue macaw population stages remarkable recovery in Brazil

(07/18/2007) One of the world's rarest parrots has made a remarkable recovery due to conservation efforts, reports the American Bird Conservancy.


Is peat swamp worth more than palm oil plantations?

(07/16/2007) Could peat swamp be worth more intact for their carbon value than palm oil plantations for their oil? Quick analysis suggests yes, though binding limits on emissions will be needed to trigger the largest ever flow of money from the industrialized world to developing countries. At stake: the bulk of the world's biodiversity.


Agents of death for wildlife become jewelry in Zambia

(07/12/2007) Craftswomen in Zambia are turning snares formerly used to illegal kill wildlife into jewelry. Called "snareware", the handmade jewelry is part of a program that has grossed $350,000 for rural communities and helped protect endangered wildlife.


How long does it take reef fish to recover from overfishing?

(07/11/2007) Recovery of fish populations from overfishing can take decades, reports a new study based on 37 years of observations.


Poverty and corruption reduce effectiveness of rainforest parks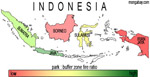 (07/09/2007) Poverty and corruption are linked to higher incidence of fire in tropical forest reserves, reports a new study published in the journal Ecological Applications. Poor, corrupt countries -- like Cambodia, Guatemala, Paraguay, and Sierra Leone -- have the least effective parks when measured in terms of the incidence of fire relative to surrounding "buffer" areas. The findings have significant implications for rainforest conservation efforts.


How to save the world's oceans from overfishing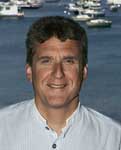 (07/08/2007) Global fishing stocks are in trouble. After expanding from 18 millions tons in 1950 to around 94 million tons in 2000, annual world fish catch has leveled off and may even be declining. Scientists estimate that the number of large predatory fish in the oceans has fallen by 90 percent since the 1950s, while about one-quarter of the world's fisheries are overexploited, depleted, or recovering from depletion. Despite these dire trends, the situation is changing. Today some of the world's largest environmental groups are focused on addressing the health of marine life and oceans, while sustainable fisheries management is at the top of the agenda for intergovenmental bodies. At the forefront of these efforts is Mike Sutton, director of the Monterey Bay Aquarium's conservation program: the Center for the Future of the Oceans. The aquarium, which has long been recognized as one of the world's most important marine research facilities, is pioneering new strategies for protecting the planet's oceans. Sutton says the approach has four parts: establishing new marine protected areas, pushing for ocean policy reform, promoting sustainable seafood, and protecting wildlife and marine ecosystems.


Scientists capture first photos of extremely rare birds

(07/06/2007) Scientists have captured the first pictures of one of the world's rarest birds: the recurve-billed bushbird (Clytoctantes alixii), a species found exclusively in bamboo forests of northeastern Colombia.


450 years of Amazon research reviewed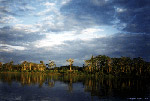 (07/02/2007) Research on the Peruvian Amazon is largely inaccessible to the people who could make most use of it, reports a comprehensive review of 2,202 texts published over the past 450 years on the Madre de Dios region of southwestern Peru. The study recommends the establishment of "a Web-based digital library for Neotropical nature" to make research more widely available.


Researchers find large population of extremely rare monkey

(07/02/2007) A team of scientists from WWF and conservation International (CI) has discovered the world's largest known population of grey-shanked doucs (Pygathrix cinerea), a monkey ranked as one of the world's 25 most endangered primates, in Vietnam. The discovery is fueling that the species can be saved from extinction -- less than 1,000 of the monkeys are thought to remain.


Forest disturbance reduces biodiversity in the Amazon rainforest


(07/02/2007) Two new studies in the Amazon rainforest show that plantation forests and second-growth forests have lower species counts for butterflies, reptiles, and amphibians than adjacent primary forest areas. The research has important implications for conservation of tropical biodiversity in a world where old-growth forest is increasingly replaced by secondary forests, industrial plantations, and agricultural landscapes.


Pro-poor conservation

(07/01/2007) Biodiversity conservation is often associated with the protection of charismatic animals and beautiful landscapes. Missing is consideration of the role that biodiversity plays in the livelihoods of hundreds of millions of people around the world, who rely on hunting, plant collection, and other services afforded by biodiversity for everyday subsistence.


Rare and mysterious forests of Sulawesi 80% gone

(06/28/2007) Roughly 80 percent of Sulawesi's richest forests have been degraded and destroyed for agriculture, logging, and mining, reports a ground-breaking assessment of the Indonesian island's forests.


Time running out for world's rarest gorilla

(06/21/2007) Time is running out for the world's rarest subspecies of gorilla, the Cross River gorilla (Gorilla gorilla diehli) from the mountainous border region between Cameroon and Nigeria. With less than 300 individuals remaining, conservationists have drawn up a new plan to save the great ape from extinction.


Coffee plantations may preserve tropical bird species

(06/18/2007) Agricultural areas offer opportunities for conservation in deforested landscapes in the tropics, reports a study published in the April 2007 issue of the journal conservation Biology by Stanford University biologists.


U.S. bird populations plummet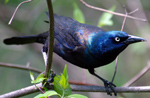 (06/14/2007) Populations of some of America's most common birds have plummeted over the past forty years, reports a new analysis by the National Audubon Society. Some species have seen a decline of 80 percent. The study, which combines the National Audubon Society's Christmas Bird Count with summertime surveys by the U.S. Geological Survey, found California species were particularly affected, with populations declines of 75 to 96 percent for several species, including the Northern Pintail, Horned Lark, and Loggerhead Shrike.


African elephants get 9-year reprieve


(06/14/2007) African countries have agreed to extend a ban on ivory exports for another nine years. In a deal reached Wednesday at the meeting of the UN Convention on International Trade in Endangered Species (CITES) in The Hague, four African countries will be allowed to sell their ivory stockpiles to raise funds for conservation and community development efforts. The ivory had been intercepted from black market transactions and the sale by Botswana, Namibia, South Africa and Zimbabwe had been previously approved. The four countries say their elephant populations are increasing thanks to conservation and law enforcement efforts.


Indo-Chinese tiger spotted in China for first time in years

(06/13/2007) Scientists captured a wild Indo-Chinese tiger on film in a nature reserve in China's southeastern Yunnan Province, reports the Worldwatch Institute.


Mining gets approval despite recent species discoveries

(06/13/2007) Suriname will allow mining in a highly biodiverse tract of forest where 24 previously unknown species were recently discovered. The decision had been expected.


An interview with author and eco-lodge pioneer Jack Ewing



(06/12/2007) In 1970 a young man went to Costa Rica, a place he initially confused with Puerto Rico, on an assignment to accompany 150 head of cattle. 37 years and several lifetimes' worth of adventures later, Jack Ewing runs a eco-lodge that serves as a model for a country now considered the world leader in nature travel.


Massive wildlife population discovered in Southern Sudan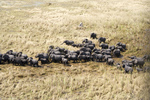 (06/12/2007) Aerial surveys by the New York-based Wildlife conservation Society found more than 1.3 million white-eared kob, tiang antelope and Mongalla gazelle in Southern Sudan, despite decades of civil war. The population, which includes more than 8,000 elephants, rivals that of the legendary Serengeti in Tanzania and suggests that the region is of critical importance for conservation efforts.


Trade in sawfish banned

(06/11/2007) Trade restrictions for the endangered sawfish have been approved at the Convention on International Trade in Endangered Species (CITES) meeting the The Hague. All seven species of sawfish has been added to Appendix I of the convention, banning international commercial trade. One species, found in Australia, was added to Appendix II, restricting trade to live animals for conservation purposes.


Google helps protect Amazon rainforest

(06/10/2007) Google is working with a indigenous tribe deep in the Amazon rainforest to protect their lands from illegal encroachment, reports the San Francisco Chronicle. For the first time, Google has confirmed details of the project. Working in conjuction with the Amazon conservation Team, Google Earth's technology is being used to monitor illegal mining and logging that threaten the lands of the Surui tribe in Brazil. Google is working with satellite providers to significantly improve image resolution in some of the most remote parts of the Amazon basin.


Sharks do not win CITES protection

(06/08/2007) Two endangered species of sharks failed to win protection at the Convention on International Trade in Endangered Species (CITES) meeting in The Hague.


First park established in Russian Far East

(06/08/2007) Russia has established the first national park in the far eastern part of the country. The initiative seeks to protect endangered Amur tigers from extinction.


Logging roads rapidly expanding in Congo rainforest

(06/07/2007) Logging roads are rapidly expanding in the Congo rainforest, report researchers who have constructed the first satellite-based maps of road construction in Central Africa. The authors say the work will help conservation agencies, governments, and scientists better understand how the expansion of logging is impacting the forest, its inhabitants, and global climate.


Can cattle ranchers and soy farmers save the Amazon?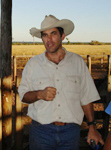 (06/06/2007) John Cain Carter, a Texas rancher who moved to the heart of the Amazon 11 years ago and founded what is perhaps the most innovative organization working in the Amazon, Alianca da Terra, believes the only way to save the Amazon is through the market. Carter says that by giving producers incentives to reduce their impact on the forest, the market can succeed where conservation efforts have failed. What is most remarkable about Alianca's system is that it has the potential to be applied to any commodity anywhere in the world. That means palm oil in Borneo could be certified just as easily as sugar cane in Brazil or sheep in New Zealand. By addressing the supply chain, tracing agricultural products back to the specific fields where they were produced, the system offers perhaps the best market-based solution to combating deforestation. Combining these approaches with large-scale land conservation and scientific research offers what may be the best hope for saving the Amazon.


Rare kangaroos released into New Guinea rainforest

(06/05/2007) China, soon to be the world's largest emitter of greenhouse gases, unveiled its first climate change initiative Tuesday. According to state media, the National Climate Change Program plan calls for China to reduce energy use 20 percent by 2010, promote carbon sink technologies and other adaptive technologies, raise the efficiency of coal-fired power plants, and increase the amount of renewable energy it produces.


Tiger parts trade must be banned to save great cats

(06/05/2007) Trade in tiger products must be banned if tigers are to survive in the wild, reports a study published in Bioscience. The paper, The Fate of Wild Tigers, characterizes the decline in wild tiger population as ,catastrophic, and urges governments to outlaw all trade in tiger products from wild and captive-bred sources as well as step up conservation efforts.


Globalization could save the Amazon rainforest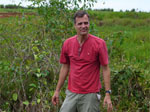 (06/03/2007) The Amazon basin is home to the world's largest rainforest, an ecosystem that supports perhaps 30 percent of the world's terrestrial species, stores vast amounts of carbon, and exerts considerable influence on global weather patterns and climate. Few would dispute that it is one of the planet's most important landscapes. Despite its scale, the Amazon is also one of the fastest changing ecosystems, largely as a result of human activities, including deforestation, forest fires, and, increasingly, climate change. Few people understand these impacts better than Dr. Daniel Nepstad, one of the world's foremost experts on the Amazon rainforest. Now head of the Woods Hole Research Center's Amazon program in Belem, Brazil, Nepstad has spent more than 23 years in the Amazon, studying subjects ranging from forest fires and forest management policy to sustainable development. Nepstad says the Amazon is presently at a point unlike any he's ever seen, one where there are unparalleled risks and opportunities. While he's hopeful about some of the trends, he knows the Amazon faces difficult and immediate challenges.


conservation biology needs to be accessible to the masses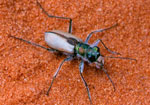 (05/31/2007) Since its earliest days, when private collectors amassed great stores of specimens collected from the farthest reaches of the Earth, natural history studies often have been a pursuit of the economically well-off and of intellectually elitist scientists. One of the most important spinoffs of these natural history studies has been conservation Biology. Unfortunately, the culture of exclusivity appears to have also infected conservation Biology. Technical jargon, restricted access to data, and poor communication among researchers, amateur enthusiasts and political decision-makers have colluded to keep it a clubby affair that may be hurting goals of sustainable use of resources, long term management policies, and species and habitat conservation.


Sea ice forecasts to be used to save polar bears

(05/30/2007) In the wake of the U.S. government's watershed decision to propose listing the polar bear as 'Threatened' under the Endangered Species Act, the Wildlife conservation Society (WCS) is launching a bold initiative to save the Earth's largest terrestrial predator, not by following the bears themselves, but the receding sea ice habitat that may drastically shrink as a result of global warming. In a project named 'Warm Waters for Cool Bears,' WCS will use both current and historical satellite imagery to predict where sea ice is likely to persist and where subsequent conservation efforts to save the species will be most effective.


Scientists find possible cure for global amphibian-killing disease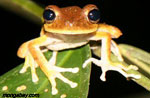 (05/23/2007) Scientists have discovered a possible treatment for the fungal disease that has killed millions of amphibians worldwide. Presenting Wednesday at the General Meeting of the American Society for Microbiology in Toronto, Professor Reid N. Harris at James Madison University reported that Pedobacter cryoconitis, a bacteria found naturally on the skin of red-backed salamanders, wards off the deadly chytridiomycosis fungus, an infection cited as a contributing factor to the global decline in amphibians observed over the past three decades.


Experts: Borneo in urgent need of protection


(05/23/2007) A prominent group of 1500 scientists in over 70 countries have called for the urgent conservation of Borneo's forests, which are fast-disappearing on the southeast Asian island due to logging, fires, and conversion for oil palm plantations.


conservationists team with justice dept to fingerprint carnivores

(05/22/2007) A new study in the May issue of the Journal of Wildlife Management reports that scientists from the New York State Museum, Wildlife conservation Society and other groups have teamed up with the New York State Department of Criminal Justice to developed a new technique that uses fingerprints to track the fisher -- an elusive member of the weasel family, and the only carnivore species known to have unique fingerprints.



Page 1 | Page 2 | Page 3 | Page 4 | Page 5 | Page 6 | Page 7 | Page 8 | Page 9 | Page 10 | Page 11 | Page 12 | Page 13 | Page 14 | Page 15 | Page 16 | Page 17 | Page 18 | Page 19 | Page 20 | Page 21 | Page 22 | Page 23 | Page 24 | Page 25 | Page 26 | Page 27 | Page 28 | Page 29 | Page 30 | Page 31 | Page 32 | Page 33 | Page 34 | Page 35 | Page 36 | Page 37 | Page 38 | Page 39 | Page 40 | Page 41