News articles on Mexico

---
Mongabay.com news articles on Mexico in blog format. Updated regularly.





Is there hope for the vaquita? IUCN calls for action to save world's smallest, rarest porpoise


(09/19/2014) Since the baiji was declared extinct in the early aughts, the vaquita has taken its unenviable position as the world's most threatened cetacean. The tiny porpoise currently numbers around 100, with accidental entanglement in gillnets primarily responsible for its decline. In response, the IUCN recently issued a statement calling for immediate action to curb vaquita bycatch and head off its extinction – which otherwise may lie just around the corner.


'Canary in the cornfield': monarch butterfly may get threatened species status


(09/08/2014) Monarch butterflies were once a common sight throughout the North American heartland. But declines in milkweed – their caterpillars' only source of food – have led to a 90 percent decline in monarch numbers. Now, the U.S. Fish and Wildlife Service is reviewing a petition that would grant the iconic species protection through the Endangered Species Act.


Seeking justice for Corazón: jaguar killings test the conservation movement in Mexico


(07/31/2014) Eight years ago, a female jaguar cub was caught on film by a motion-triggered camera trap set in the foothills of canyons, oak forest, and scrubland that make-up the Northern Jaguar Reserve, just 125 miles south of the U.S.-Mexico border. Three years later, in 2009, the jaguar reappeared on film as an adult. They called her 'Corazón' for the distinctive heart-shaped spot on her left shoulder.


Study finds tiny cloud forests have big biodiversity


(06/24/2014) Tropical cloud forests are situated in mountains and are characterized by the frequent presence of low-level clouds. Scientists have always regarded them as having high biodiversity, but a recent study adds a new dimension: it found cloud forests contain a significant and surprising array of tree and bromeliad species, even when they are relatively small.


Survey finds huge biological value in Baja California, stalls resort development


(06/11/2014) A recent survey conducted by researchers from the U.S. and Mexico has uncovered staggering levels of biodiversity in the delicate desert environment of Cabo Pulmo in Baja California. Their findings have stymied construction of a proposed $3.6 billion resort, but developers are not giving up.


U.S. citizens willing to spend billions to protect monarch butterflies


(04/03/2014) New research shows Americans are willing to pay for the protection of the ailing monarch butterfly, which is experiencing a steep decline in numbers. The study, published in Conservation Letters, found nearly three-quarters of those surveyed placed importance on conservation efforts for the iconic species.


Revealed for the first time: the surprising biodiversity of algae 'reefs'


(03/28/2014) Most people are familiar with coral reefs, but very few have ever heard of their algal equivalent – rhodolith beds. Yet, these structures provide crucial habitat for many marine species. In the first study of its kind, published in mongabay.com's Tropical Conservation Science, researchers unveil just how important these beds are for bottom-dwelling organisms, and the species that depend on them.


Researchers use new technique to shed light on endangered tapir


(03/26/2014) A new study, recently published in mongabay.com's open access journal, Tropical Conservation Science, uses a new technique to examine the behavior and distribution of the Endangered Baird's tapir (Tapirus bairdii) in the southern forests of Mexico. One of four species of Central American tapir, Baird's tapir was recently ranked 34th on a list of 4,000 endangered animals in need of urgent protection by the Zoological Society of London.


Cocaine: the new face of deforestation in Central America


(03/11/2014) In 2006, Mexico intensified its security strategy, forming an inhospitable environment for drug trafficking organizations (also known as DTOs) within the nation. The drug cartels responded by creating new trade routes along the border of Guatemala and Honduras. Soon shipments of cocaine from South America began to flow through the Mesoamerican Biological Corridor (MBC). This multi-national swathe of forest, encompassing several national parks and protected areas, was originally created to protect endangered species, such as Baird's Tapir (Tapirus bairdii) and jaguar (Panthera onca), as well as the world's second largest coral reef. Today, its future hinges on the world's drug producers and consumers.


Local communities key to saving the Critically Endangered Mexican black howler monkey


(02/14/2014) For conservation initiatives around the world, community involvement is often crucial. An additional challenge is how to conserve species once their habitats have become fragmented. A primatologist in Mexico is bringing these together in a celebration of a Critically Endangered primate species: the Mexican black howler monkey. In 2013 Juan Carlos Serio-Silva was part of a team that not only helped to secure the establishment of a protected area for the Mexican black howler monkey, but also engaged local communities in a week of festivities, dubbed the First International Black Howler Monkey Week.


Migrating monarch butterflies hit shockingly low numbers


(01/31/2014) The monarch butterfly population overwintering in Mexico this year has hit its lowest numbers ever, according to WWF-Mexico. Monarch butterflies covered just 0.67 hectares in Mexico's forest, a drop of 44 percent from 2012 already perilously low population. To put this in perspective the average monarch coverage from 1994-2014 was 6.39 or nearly ten times this year's. For years conservationists feared that deforestation in Mexico would spell the end of the monarch migration, but now scientists say that agricultural and policy changes in the U.S. and Canada—including GMO crops and habitat loss—is strangling off one of the world's great migrations.


Environmental groups: top secret Pacific trade agreement to sacrifice wildlife, environment

(01/16/2014) Environmental groups have blasted draft text of the Trans-Pacific Partnership (TPP) released yesterday by WikiLeaks as potentially devastating to the environment and wildlife. The massive 12-nation free trade agreement has been negotiated in secret now for almost four years, and the information release by WikiLeaks shows that key environmental safeguards in the agreement are being stripped away, including a ban on shark finning and illegal logging, as well as legally-enforced pollution regulations.


Scientists identify 137 protected areas most important for preserving biodiversity


(11/14/2013) Want to save the world's biodiversity from mass extinction? Then make certain to safeguard the 74 sites identified today in a new study in Science. Evaluating 173,000 terrestrial protected areas, scientists pulled out the most important ones for global biodiversity based on the number of threatened mammals, birds, and amphibians found in the parks. In all they identified 137 protected areas (spread over 74 sites as many protected areas were in the same region) in 34 countries as 'irreplaceable.'


Pet fish invade ecosystem, upending nutrients and impoverishing fishers


(10/02/2013) If you, or someone you know, owns a freshwater aquarium, chances are you have seen the peculiar little creature attached face-first to the glass in effort to find a morsel of algae. This algae eater, popularly known as the sucker fish, is the sailfin catfish, or plecos. It is one of the most commonly purchased fish in the freshwater aquarium fish trade, and, according to recent research in The Royal Society B, aquarists often reintroduce the sucker-fish into the wild with detrimental consequences.


Mesoamerican Reef needs more local support, says report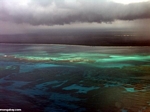 (09/13/2013) From massive hotel development through the agriculture industry, humans are destroying the second largest barrier reef in the world: the Mesoamerican Reef. Although global climate change and its effects on reefs via warming and acidification of coastal waters have made recent headlines, local human activities may destroy certain ecosystems before climate change has a chance to do it. The harmful effects of mining, agriculture, commercial development, and fishing in coastal regions have already damaged more than two-thirds of reefs across the Caribbean, in addition to worsening the negative effects of climate change.


Flying rainbows: the scarlet macaw returns to Mexico


(06/11/2013) On April 21, 2013, the first flock of scarlet macaws (of many more to come) was released into the jungles of Aluxes Ecopark, nearby classified World Heritage Site Palenque National Park, as a part of a massive reintroduction project to restore the popular and culturally-significant bird to the well preserved rainforests of Palenque and the rest of its southern Mexico homeland—where the species has been extinct for close to 70 years.


U.S. company's open pit gold mine in UNESCO reserve in Mexico raises concerns


(05/28/2013) Sierra la Laguna is a unique ecosystem reserve spanning more than 100,000 hectares in the southern tip of the California peninsula. It is one of the best-preserved natural areas in Mexico and home to about 100 traditional farmer families as well as multiple endemic animal and plant species. But there is one more thing that makes the region unique: approximately 2 million ounces of gold reserves underground worth $2.8 billion at current gold prices.


Featured video: saving sea turtles in Mexico's Magdalena Bay

(05/09/2013) A new short film, Viva la tortuga documents the struggle to save loggerhead and green sea turtles in Magdalena Bay, Mexico. Once a region for a massive sea turtle meat market, the turtles now face a new threat: bycatch. Loggerhead sea turtles are drowning in bottom-set gillnets, unable to escape from the nets once entangled. The issue has even raises threats of trade embargoes from the U.S.


Debate heats up over California's plan to reduce emissions via rainforest protection


(05/07/2013) As the public comment period for California's cap-and-trade program draws to a close, an alliance of environmental activists have stepped up a heated campaign to keep carbon credits generated by forest conservation initiatives in tropical countries out of the scheme. These groups say that offsets generated under the so-called Reducing Emissions from Deforestation and Degradation (REDD+) mechanism, will undermine efforts to cut emissions as home, while potentially leading to abuses abroad. However supporters of forest conservation-based credits say the program may offer the best hope for saving the world's beleaguered rainforests, which continue to fall at a rate of more than 8 million hectares per year.


Deer populations hurt by poaching in Mexican dry forest

(03/18/2013) White-tailed deer are usually thought of as inhabiting temperate forests in the U.S. and Canada, but this widespread species can also be found across tropical forests, from Mexico to Peru. A new study in mongabay.com's open access journal Tropical Conservation Science investigates the population of white-tailed deer (Odocoileus virginianus) in Mexico's Tehuacan-Cuicatlan Biosphere Reserve (TCBR), and finds that poaching may be having a large impact.


Greenpeace targets forest carbon offsets in California's cap-and-trade

(09/25/2012) California's inclusion of forest conservation-based carbon offsets in its climate change legislation may not lead to net reductions in greenhouse gas emissions and could exacerbate social conflict in places like southern Mexico, argues a report released Monday by Greenpeace. But the activist group faced sharp criticism from backers of California's initiative.


Extremely rare plant region left unprotected in the Yucatan Peninsula

(09/17/2012) For the first time, scientists have identified the areas of the Yucatan Peninsula that hold the highest concentrations of endangered woody plants, which includes trees, shrubs, and lianas. In doing so they uncovered four key regions, but also noted that the region with the highest concentration of extremely rare plants was left unprotected, according to a new paper in mongabay.com's open access journal Tropical Conservation Science.


Dry forests disappearing faster than rainforests in Latin America

(08/21/2012) Countries across Latin America lost 78,000 square kilometers of subtropical and tropical dry broadleaf forests between 2001 and 2010, according to a new satellite-based assessment published in the journal Biotropica.


North American freshwater fish going extinct at rate over 800 times the fossil record

(08/14/2012) Since 1898 North America has lost at least 39 species of freshwater fish, according to a new study in Bioscience, and an additional 18 subspecies. Moreover, the loss of freshwater fish on the continent seems to be increasing, as the rate jumped by 25 percent since 1989, though even this data may be low.


Indonesia, Brazil, Mexico, Peru get big boost in deforestation tracking, biomass measurement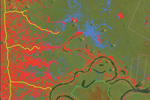 (07/11/2012) Efforts to rapidly and accurately track deforestation and forest degradation in Indonesia, Brazil, Mexico, and Peru got a boost this week with a special technical training session organized by the Governors Climate and Forest Task Force. The meeting, convened at Stanford University and Google's Silicon Valley campus, paired staffers from government agencies and NGOs in the four tropical countries with technical experts from the Amazon Environmental Research Institute (IPAM), the Carnegie Institution for Science, the Forum on Readiness for REDD, Woods Hole Research Center, and Google Earth Outreach. The participants received training to augment existing deforestation, forest degradation and biomass monitoring capabilities, which are highly variable both between countries and within sub-national agencies and jurisdictions.


Making reforestation work in abandoned pasturelands

(07/09/2012) Tropical reforestation is not easy, especially in abandoned pasturelands. But a new study in mongabay.com's open access journal Tropical Conservation Science finds that removing grasses prior to and after planting native tree seeds significantly improves the chances of forests to take root. The study site, located in Mexico's Lacandon rainforest, was covered in an invasive African grass (Cynodon plectostachyus).


WWF: biggest villain at Rio+20 is Canada

(06/18/2012) Having sent a delegation to the United Nation's Rio+20 Summit on Sustainable Development, the World Wide Fund for Nature (WWF), the world's biggest conservation group, has recently declared their Heroes and Villains of Rio+20—so far. The NGO has strong words for the negotiating position of the U.S. and the major oil exporting countries (OPEC), but saves its harshest criticisms for Canada.


Manta rays tracked by satellite

(05/11/2012) Satellite tracking technology has revealed new insights into the behavior of manta rays, reports the Wildlife Conservation Society (WCS). The findings are published in this week's issue of the journal PLoS.


Mexico passes aggressive climate bill


(04/23/2012) Last week, Mexico's Senate passed an aggressive and comprehensive climate change bill, making it the first developing nation and only the second country to do so, after the UK. The bill, which far outshines anything achieved by its far wealthier northern neighbors, sets ambitious targets for cutting emissions while creating new incentive programs for clean energy. Largely dependent on fossil fuels, Mexico is approximately the 11th highest greenhouse gas emitter in the world.


Cloud forests may be particularly vulnerable to climate change

(03/26/2012) Mexico could lose nearly 70 percent of its cloud forests due to climate change by 2080, according to new research published in Nature Climate Change, that has implications for cloud forests worldwide.


Six nations, including U.S., set up climate initiative to target short-term greenhouse gases

(02/20/2012) With global negotiations to tackle carbon emissions progressing interminably, nations are seeking roundabout ways to combat global climate change. U.S. Secretary of State, Hillary Clinton, announced in India last week a new six nation initiative to target non-carbon greenhouse gases, including soot (also known as "black carbon"), methane, and hydro-fluorocarbons (HFCs). Reductions of these emissions would not only impact short-term climate change, but also improve health and agriculture worldwide according to a recent study in Science.


Peruvian smugglers traffic illegal rainforest timber from Brazil to America

(01/11/2012) An investigation by Brazil's Federal Police has detailed a significant trade of illegally logged rainforest wood by Peruvian nationals making its way from northern Brazil to the U.S. and Mexico, reports O Globo.


Earth systems disruption: Does 2011 indicate the "new normal" of climate chaos and conflict?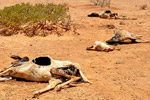 (12/21/2011) The year 2011 has presented the world with a shocking increase in irregular weather and disasters linked to climate change. Just as the 2007 "big melt" of summer arctic sea ice sent scientists and environmentalists scrambling to re-evaluate the severity of climate change, so have recent events forced major revisions and updates in climate science.


Evidence mounts that Maya did themselves in through deforestation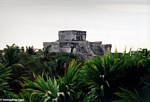 (12/08/2011) Researchers have garnered further evidence for a smoking gun behind the fall of the great Maya civilization: deforestation. At the American Geophysical Union (AGU) conference, climatologist Ben Cook presented recent research showing how the destruction of rainforests by the Mayan ultimately led to declines in precipitation and possibly civilization-rocking droughts. While the idea that the Maya may have committed ecological-suicide through deforestation has been widely discussed, including in Jared Diamond's popular book Collapse, Cook's findings add greater weight to the theory.


Featured video: world's only video of extinct 2-foot-long imperial woodpecker

(11/16/2011) Newly-discovered video has brought the extinct imperial woodpecker (Campephilus imperialis) back to life—at least for a few seconds.


Animal picture of the day: moth as work of art

(08/24/2011) This hypnotic moth was photographed on a beach in Cancun.


Photo: six new mini-moths discovered

(07/19/2011) Researchers have discovered six new species of moth from Central America, according to a new paper in Zoo Keys. The moths belong to the primitive Yponomeutidae family, which are commonly known as ermine moths, since some of the species' markings resemble the coat of the ermine.


Best way to count white-tailed deer populations in tropical forests

(06/27/2011) Getting accurate estimates on wildlife populations is difficult in any habitat, but especially tricky in tropical forests where even large mammals are capable of melting into the foliage like ghosts. If you've ever spent time in a tropical rainforest, you know you could walk within a couple meters of a jaguar and never even know. Therefore, scientists have to come up with creative ways—from camera traps to pawprints to studying feces—to estimate population size. In the new issues of mongabay.com's open access journal Tropical Conservation Science, researchers look at the most accurate way to count white-tailed deer (Odocoileus virginianus) in central Mexican forests.


Environment versus economy: local communities find economic benefits from living next to conservation areas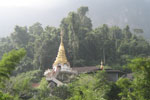 (06/12/2011) While few would question that conserving a certain percentage of land or water is good for society overall, it has long been believed that protected areas economically impoverish, rather than enrich, communities living adjacent to them. Many communities worldwide have protested against the establishment of conservation areas near them, fearing that less access and increased regulations would imperil their livelihoods. However, a surprising study overturns the common wisdom: showing that, at least in Thailand and Costa Rica, protected areas actually boost local economies and decrease poverty.


Mexican environmental activist shot dead

(04/25/2011) Javier Torres Cruz, 30, who fought illegal deforestation by drug traffickers in the Mexican state of Guerroro, was murdered a week ago. A member of the local NGO, Environmental Organization of the Coyuca and Petatlán Mountains, Torres Cruz was known as an outspoken activist against illegal logging in the mountainous dry forest region. Logging in the region is primarily linked to fields of poppies for the illegal drug trade.


The hair-snare: non-invasive animal research technique makes good in Mexico

(12/19/2010) It's not easy or cheap to catch an elusive wild cat, and trapping such an animal can prove harmful to the individual. With such factors in mind, researchers are consistently turning to non-invasive methods of gathering data about species, including collecting feces and the increasingly popular camera trap. But one method rarely gets mentioned: the humble hair-snare. A new study in mongabay.com's open access journal Tropical Conservation Science has demonstrated the success of hair-snare in gathering data about mammals in Mexico, including the first successful hair catch of two rarely seen cat species, the jaguarundi (Puma yagouaroundi) and the margay (Leopardus wiedii).


Can RED Hot California Heat Up A Sedated Cancun?


(12/07/2010) In his concession speech after the 2010 mid-term elections, President Obama said that prospects for meaningful U.S. climate change legislation are doubtful and will be for years. With the US and the international community unable to take even modest steps to combat global warming, the State of California has stepped up in a big, big way. Despite record unemployment rates, deficits and unemployment, California voters trounced a measure that would have suspended AB 32, California's landmark climate change law. California's AB 32 cap and trade program will soon be the biggest market for compliance emission reductions outside of Europe. In the wreckage of the Copenhagen talks and the new political landscape in America, California is the most dynamic jurisdiction for climate change implementation.


Stymied by lack of global climate deal, states develop own low carbon accord

(11/17/2010) California and other states launched an international initiative that will work toward reducing greenhouse gas emissions and transitioning toward a low carbon economy in the absence of a global climate deal.


Flight of the Monarchs Reveals Environmental Connections across a Continent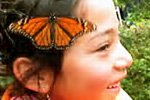 (11/08/2010) As autumn settles across North America, one hallmark of the season is the gentle southward flight of the Monarch Butterflies as they migrate towards the forests that shelter their species during the winter months. Unfortunately, as with other forests across the planet, the Monarch's "over- wintering grounds" in Mexico are suffering from increased human pressures. An innovative conservation group called the ECOLIFE Foundation has stepped up to help safeguard the Monarch's winter forests, and in the process discovered that addressing the Monarch's plight came only after uncovering connections that bind us all. The following article is an interview with Bill Toone, the Executive Director of ECOLIFE.


Frogs and friends at risk from booming global wildlife trade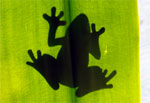 (09/08/2010) Alejandra Goyenechea, International Counsel at Defenders of Wildlife and Chair of the Species Survival Network's (SSN) Amphibian Working Group, spoke with Laurel Neme on her 'The WildLife' radio show and podcast about the global amphibian trade. In her interview, Alejandra Goyenechea discusses the benefits of frogs and the many threats – such as habitat loss, climate change, pollution, invasive species, disease, and overexploitation – to their survival. Did you know frogs indicate environmental quality, like canaries in a coal mine? Or that many have medicinal properties, like the phantasmal poison dart frog which produces a painkiller 200 times the potency of morphine?


Nation's wealth does not guarantee green practices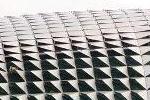 (08/11/2010) Developing countries are not the only ones that could benefit from a little environmental support. Wealthier countries may need to 'know themselves' and address these issues at home too. According to a recent study in the open access journal PLoS ONE, wealth may be the most important factor determining a country's environmental impact. The team had originally planned to study "country-level environmental performance and human health issues," lead author Corey Bradshaw, Director of Ecological Modeling and professor at the University of Adelaide, told mongabay.com. Once they began looking at the available indexes, however, they saw the need for a purely environmental analysis.


Mexico has big role in the illegal parrot trade


(05/30/2010) Juan Carlos Cantu, Director of Defenders of Wildlife's Mexico office, spoke with Laurel Neme on her The WildLife radio show and podcast about the illegal parrot trade in Mexico and how his innovative research into the trade was used by the Mexican Congress to reform that country's Wildlife Law to ban all trade in parrots. The illegal pet trade is probably the second-biggest threat facing parrots in the wild, with only habitat loss rating higher, and the impact is disturbing. Defenders of Wildlife documented this threat in a 2007 landmark study which found between 65,000 and 78,500 parrots are illegally trapped in the wild in Mexico every year.


Climate change devastating lizards worldwide: 20 percent estimated to face extinction



(05/13/2010) Lizards have evolved a variety of methods to escape predators: some will drop their tail if caught, many have coloring and patterning that blends in with their environment, a few have the ability to change their colors as their background changes, while a lot of them depend on bursts of speed to skitter away, but how does a lizard escape climate change? According to a new study in Science they don't. The study finds that lizards are suffering local extinctions worldwide due exclusively to warmer temperatures. The researchers conclude that climate change could push 20 percent of the world's lizards to extinction within 70 years.


How an agricultural revolution could save the world's biodiversity, an interview with Ivette Perfecto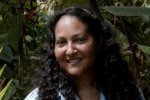 (05/04/2010) Most people who are trying to change the world stick to one area, for example they might either work to preserve biodiversity in rainforests or do social justice with poor farmers. But Dr. Ivette Perfecto was never satisfied with having to choose between helping people or preserving nature. Professor of Ecology and Natural Resources at the University of Michigan and co-author of the recent book Nature's Matrix: The Link between Agriculture, Conservation and Food Sovereignty, Perfecto has, as she says, "combined her passions" to understand how agriculture can benefit both farmers and biodiversity—if done right.


Diverse habitats needed for survival of small mammals in Mexico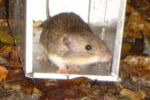 (03/29/2010) A new study in Tropical Conservation Science shows that small tropical mammals in Mexico—bats and rodents—require a variety of habitats to thrive. Surveying mammal populations in the Isthmus of Tehuantepec, Oaxaca, Mexico, researchers found that sites comprising the greatest habitat diversity carried also the greatest diversity of rodents. In turn bats lived in all variety of habitats and moved easily from one to another.


Expedition to photograph world's rarest cetacean threatened by lack of funding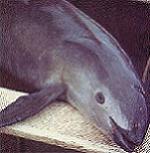 (02/11/2010) Little known beyond the waters of the Gulf of California, the world's smallest cetacean (a group including whales, dolphins, and porpoises) is hanging on by a thread. The vaquita—which in Spanish means 'little cow'—has recently gained the dubious distinction of not only being the world's smallest cetacean, but the also the world's rarest. In 2006 it was announced that the Yangtze river dolphin, or baiji, was likely extinct, and conservationists fear the Critically Endangered 'little cow' is next. An expedition for this year is set to identify vaquita individuals, but even this is threatened by lack of funding.


Declaration calls for more wilderness protected areas to combat global warming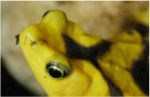 (11/11/2009) Meeting this week in Merida, Mexico, the 9th World Wilderness Congress (WILD9) has released a declaration that calls for increasing wilderness protections in an effort to mitigate climate change. The declaration, which is signed by a number of influential organizations, argues that wilderness areas—both terrestrial and marine—act as carbon sinks, while preserving biodiversity and vital ecosystem services.


New species of ghostshark discovered off California's coast

(09/22/2009) The discovery of Eastern Pacific black ghostshark Hydrolagus melanophasma is notable for a number of reasons. It is the first new species of cartilaginous fish—i.e fish whose skeletons are made entirely of cartilage, such as sharks, rays, and skate—to be described in California water since 1947. It is also a representative of an ancient and little-known group of fish.


Conservation of Mexico's ungulate species explored

(05/25/2009) Nearly one third of the New World's 32 species of ungulates are found in Mexico, which serves as an important biological transition zone between temperate North America and tropical Central and South America. While few of these species are at risk of extinction, their ecological and economic importance makes them a significant conservation concern. As such, a special issue of Tropical Conservation Science, mongabay.com's open access journal, takes a closer look at Mexico's ungulates.


Mexican Salamanders Used in Neurology Labs May Go Extinct in Wild

(04/21/2009) Ambystoma mexicanum, a salamander found only in the fetid canals surrounding Mexico City, faces extinction despite the efforts of researchers. As reported by Robert Koenig in the 5 December issue of Science, ecologists estimate that there are now only 100 of these salamanders per square kilometer in the canals, swamps, and lakes around the city – a rapid drop from their density of 600 per square kilometer in the 1980s. The population has dwindled as the system of waterways has dried up and become more polluted, and the salamander is now designated as critically endangered by the International Union for the Conservation of Nature (IUCN). Luis Zambrano of the National Autonomous University of Mexico is studying the axolotl to better understand its ecology, reproduction, and conservation. He's working to identify the best areas of habitat and establish reserves.


Wild jaguar outfitted with radio-collar in U.S. for first time

(02/20/2009) The Department of Fish and Game in Arizona captured a jaguar south Of Tucson, Arizona and fitted it with a GPS radio collar. The jaguar, a well-documented male named 'Macho', is the first in the US to be fitted with such a collar, providing frequent updates on its movements.


Jaguar photographed for the first time in Central Mexico

(02/11/2009) As a result of a research effort by the Autonomous University of the State of Mexico (UAEM) and the University of Alicante (UA), scientists have for the first time photographed a wild jaguar in central Mexico. The sighting has significant conservation implications, showing that the big cat still occurs in central Mexico despite persecution by hunters, habitat destruction, and depletion of prey.


Salamander populations collapse in Central America

(02/09/2009) Salamanders in Central America — like frogs, toads, and other amphibians at sites around the world — are rapidly and mysteriously declining, report researchers writing in the journal Proceedings of the National Academy of Sciences. Disturbingly, salamanders are disappearing from protected areas and otherwise pristine habitats.


Chocolate has been a delicacy north of Mexico for a thousand years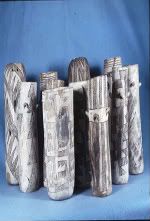 (02/02/2009) Chocolate, produced from cacao beans, has been a part of American culture for a thousand years according to new paper published in the Proceedings of the National Academy of Sciences. Analyzing chemical residue from jars of native peoples in New Mexico, researchers Patricia Crown and Jeffrey Hurst discovered theobromine, a chemical signature of cacao. The jars have been dated from 1000 to 1125 AD, well over three hundred years before Columbus and the earliest recorded discovery of cacao north of Mexico. The cacao jars are from Pueblo Bonito, an archaeological site in Chaco Canyon, which is located in northwestern New Mexico. Chaco Canyon, once home to 2,000-5,000 inhabitants, was composed of a dense group of pueblos, of which Bonito was the largest. Incorporating 800 rooms, Pueblo Bonito was the center of a number of towns and villages in Chaco Canyon.


Shade-grown coffee preserves native tree diversity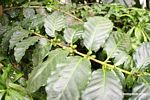 (12/23/2008) A new study finds that shade-grown coffee protects the biodiversity of tree species, as well as those of birds and bats. Published in Current Biology, the study found that native trees in shade-grown coffee plantations aid the overall species' gene flow and can become a focal point for reforestation.


U.S., Mexico, Canada pledge to save the vaquita from extinction

(10/30/2008) The United States, Mexico, and Canada will work together to conserve the vaquita, the world's smallest, and most endangered, species of cetacean.


Thousands of endangered sea turtles killed as fishing bycatch in Mexico

(10/15/2008) Thousands of endangered loggerhead sea turtles are being killed as bycatch in the Mexican fishing industry, reports a new study published in the journal Endangered Species Research.


The extinction of the baiji a 'wake-up call' to conserve vaquita and other cetaceans

(08/25/2008) In December of 2006 an expedition spent six weeks surveying the Yangtze River in China for one of the world's rarest cetaceans, the baiji. Also known as 'The Goddess of the Yangtze' the shy river-dolphin had roamed the river for millions of years locating fish with echolocation. The survey came back empty-handed without a spotting a single dolphin. Dr. Jay Barlow, a member of the surveying team, described his emotions on the expedition's findings in an interview with Mongabay.com: "I was stunned. I knew the species was in trouble, but I did not think they were already gone. We really had not seen the extinction of a large mammal species in 50 years, so we grew complacent."


14 countries win REDD funding to protect tropical forests

(07/24/2008) Fourteen countries have been selected by the World Bank to receive funds for conserving their tropical forests under an innovative carbon finance scheme.


Mangroves are key to healthy fisheries, finds study

(07/21/2008) Mangroves serve as a critical nursery for young marine life and therefore play an important role in the health of fisheries and the economic well-being of fishermen, report researchers writing in the early online edition of the Proceedings of the National Academy of Sciences.


Mexican canyon serves as key refuge for endangered spider monkeys

(06/09/2008) A picturesque canyon in Chiapas, Mexico is serving as an important refuge for the northernmost population of Spider monkeys, reports a study published in the June issue of Tropical conservation Science.


Ocean acidification worse than expected, threatens sea life

(05/22/2008) Increasing ocean acidification along the continental shelf of North America will likely have negative impacts on marine ecosystems, including the corrosion of calcium carbonate exoskeletons in many organisms, warn researchers writing in the journal Science.


Defaunation, like deforestation, threatens global biodiversity



(05/20/2008) Loss of wildlife is a subtle but growing threat to tropical forests, says a leading plant ecologist from Stanford University. Speaking in an interview with mongabay.com, Dr. Rodolfo Dirzo says that the disappearance of wildlife due to overexploitation, fragmentation, and habitat degradation is causing ecological changes in some of the world's most biodiverse tropical forests. He ranks defaunation — as he terms the ongoing biological impoverishment of forests — as one of the world's most significant global changes, on par with environmental changes like global warming, deforestation, and shifts in the nitrogen cycle.


Bats protect crops from insects

(04/04/2008) Bats eat as many insects at night as birds do during the day, according to research published in the journal Science.


Bats eat as many insects as birds

(04/03/2008) Bats eat as many insects at night as birds do during the day, according to research published in the journal Science.


Monarch butterfly migration threatened by illegal logging in Mexico

(04/02/2008) Destruction of forests in central Mexico, is putting the Monarch butterfly's annual migration at risk, says a researcher from the University of Kansas.


Fragmentation puts Mexican howlers at risk

(03/03/2008) Forest fragmentation is putting mantled howler monkeys in southern Mexico at risk, reports a new study, published in the inaugural issue of the open access e-journal Tropical conservation Science.


Rainforest fragmentation affects reptiles and amphibians

(02/20/2008) Deforestation of tropical ecosystems is one of the major threats to biological diversity. Anthropogenic activities transform tropical environments into semi-natural landscapes generating a great amount of forest edge that limits with pastures and agricultural lands.


Two strange carnivorous dinosaurs discovered in the Sahara

(02/12/2008) Two previously unknown species of dinosaur discovered in the Sahara were unusual meat-eaters, report scientists from the University of Chicago and the University of Bristol.


New duck-billed dinosaur discovered in Mexico

(02/12/2008) A previously unknown species of dinosaur has been discovered in Mexico, shadding new light on the history of western North America, report researchers from the Utah Museum of Natural History at the University of Utah.


Photo: Mexico's Popocatepetl volcano erupts

(12/03/2007) Mexico's Popocatepetl volcano erupted several times on Saturday, December 1, ejecting steam and ash, according to Mexico's National Disaster Prevention Center (CENAPRED).


Photo of the Venomous Gila Monster Getting an X-ray

(11/28/2007) Dr. Tim Georoff, a veterinarian for the Wildlife conservation Society's Bronx Zoo, handles this venomous lizard with great care as he prepares this female for an radiograph (X-ray).


Only 150 vaquita remain

(11/19/2007) Only 150 individual vaquita, the world's smallest cetacean, remain, according to a new study published in conservation Biology. The species has been decimated as accidental bycatch in fishing nets in its Gulf of California habitat. Researchers--who say there may be only a two-year window to save the species from extinction--have launched a last-ditch conservation effort.


Mexican fishing villages work to change practices to preserve loggerhead turtles

(10/17/2007) Industrial fishing operations take plenty of blame for both depleting fish stocks and inadvertently catching innocent bystanders such as dolphins, sharks, seabirds, and sea turtles--a phenomenon known as "bycatch.".


Dean was 3rd most intense Atlantic hurricane at landfall

(08/21/2007) Hurricane Dean was the third most intense Atlantic hurricane to make landfall, according to forecasters at the National Hurricane Center who measured the storm's central atmospheric pressure.


Crop domestication originated in compost piles

(08/19/2007) New research lends support to the theory that backyard gardens and refuse heaps played an important role in early crop domestication.


Maize cultivated at least 7,300 years ago in Mexico

(04/09/2007) Anthropologists have found the earliest known evidence of maize cultivation in Mexico. The discovery, published in the April 9-13 edition of the journal Proceedings of the National Academy of Science, pushes back farming of the ancestor of modern corn to about 7,300 years ago.


Protected areas must be adapted to survive global warming

(04/03/2007) Protected areas can play an important role in reducing biodiversity loss due to global warming, reports a new study published March 30 in the journal Frontiers in Environment and Ecology (FREE). The research says that conservation efforts must factor in shifts in species' ranges to be successful.


The Vaquita, the world's smallest cetacean, dives toward extinction

(12/10/2006) Accidental death in fishing nets is driving the world's smallest cetacean, the Vaquita (Phocoena sinus), towards extinction, according to a new study published in the current issue of Mammal Review, the official scientific periodical of the Mammal Society.


Mexico's rainforests depend on government conservation efforts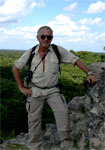 (11/21/2006) Few people realize that Mexico is home to the northernmost extent of rainforests that once extended clear down to the Amazon Basin. Though diminished in extent to about 30 percent of their original range, these rainforests are still characterized by high levels of biodiversity, including such charismatic species as jaguar, howler and spider monkeys, and macaws. These forests are also inhabited by indigenous people who live in ways largely unchanged since the arrival of Columbus in the 15th century. While still threatened by encroachment and illegal activities, in recent years the Mexican government and an assortment of environmental organizations has made progress in protecting these forests. Particularly active in these conservation efforts is the Los Tuxtlas Biological Station (Estacion de Biologia Tropical Los Tuxtlas del Instituto de Biologia Universidad Nacional Autonoma de Mexico) based in Veracruz (southern Mexico). In November 2006, Dr. Alejandro Estrada, senior research scientist at Los Tuxtlas and a leading authority on these forests, answered some questions on Mexico's remaining rainforests and conservation efforts in the country.


Consumers want environmentally friendly computers

(06/26/2006) A study conducted earlier this year by Ipsos-MORI on behalf of Greenpeace found that consumers say they would be willing to pay more for an environmentally friendly computer. The amounts ranged from $59 in Germany, $118 in UK, $199 in China and $229 in Mexico.


Central America agrees to jaguar corridor

(05/23/2006) A group of environment ministers representing the seven nations of Central America and Mexico have agreed to establish a network of protected areas and wildlife corridors to safeguard jaguar populations, according to the New York-based Wildlife conservation Society. The decision was made at the Second Mesoamerica Protected Area Congress held in Panama earlier this month.


Forest fires burn in Central America

(04/10/2006) Hundreds of fires are burning across Central America according to NASA satellite images and reports from the ground. Fires have been detected in Mexico, Guatemala, El Salvador, Honduras, and Nicaragua.


Mexico addressing greenhouse gas emissions despite no Kyoto obligation

(12/07/2005) Mexico, a country that has no emission reduction obligatons under the Kyoto Protocol, is acting on its own to assist companies in managing their greenhouse gas (GHG) emissions.


Nigeria has worst deforestation rate, FAO revises figures

(11/17/2005) Nigeria has the world's highest deforestation rate of primary forests according to revised deforestation figures from the the Food and Agriculture Organization of the United Nations.


World deforestation rates and forest cover statistics, 2000-2005

(11/16/2005) Cambodia has the world's highest deforestation rate, Brazil loses the largest area of forest annually, and Congo consumes more bushmeat than any other tropical country. These are among the findings from mongabay.com's analysis of new deforestation figures from the United Nations. Monday, the Food and Agriculture Organization of the United Nations (FAO) released its 2005 Global Forest Resources Assessment, a regular report on the status world's forest resources. Overall, FAO concludes that net deforestation rates have fallen since the 1990-2000 period, but some 13 million hectares of the world's forests are still lost each year, including 6 million hectares of primary forests. Primary forests -- forests with no visible signs of past or present human activities -- are considered the most biologically diverse ecosystems on the planet.


Forests of Michoacan, Mexico disappearing

(11/07/2005) 90% of the tropical forest in Lazaro Cardenas, Aquila y Coahuayana -- municipalities in the state of Michoacan, Mexico -- has been destroyed according to an article in Cambio de Michoacan. Cattle ranching, mining, and the harvesting of precious wood are blamed as the principle causes behind the forest loss.


Exotic pet trade controls needed to fight bird flu says Greenpeace

(10/31/2005) A thriving trade, both illegal and legal, in exotic birds like parrots is undermining Mexico's otherwise strict measures against bird flu, Greenpeace said on Thursday. Mexico prohibits imports of all birds and bird products from countries with confirmed outbreaks of the virus, but the environmental group wants a blanket ban, saying the nature of the trade makes it hard to know where birds come from.


Birds and Bats Responsible for Seed Dispersal in Tropical Forests

(09/27/2005) Restoring the rich diversity of trees that once characterized expansive tracts of tropical rainforest gets a helping hand from native birds and bats. Just how big a role these winged gardeners play is a question ecologists from the University of Illinois at Chicago and several Latin American universities are about to find out by setting up essentially a living laboratory in Mexico's gulf coast state of Veracruz.


European Space Agency analyzes Hurricane Rita

(09/23/2005) As Hurricane Rita entered the Gulf of Mexico, ESA's Envisat satellite's radar was able to pierce through swirling clouds to directly show how the storm churns the sea surface. This image has then been used to derive Rita's wind field speeds.


Tropical deforestation affects rainfall in North America

(09/20/2005) NASA research has found that deforestation in the tropics affects rainfall patterns in North America. Deforestation in the Amazon region of South America influences rainfall from Mexico to Texas and in the Gulf of Mexico. Similarly, deforesting lands in Central Africa affects precipitation in the upper and lower U.S Midwest, while deforestation in Southeast Asia was found to alter rainfall in China and the Balkan Peninsula.


Sex sells sea turtle conservation in Mexico

(08/19/2005) Mexican authorities announced they will use posters of scantily dressed young women to promote the protection of endangered sea turtles. The promotion comes just weeks after some 80 protected Olive Ridley sea turtles were found chopped to pieces on Escobilla beach in Oaxaca, Mexico.


Sea turtle massacre in Mexico

(08/11/2005) Using machetes, poachers killed some 80 protected Olive Ridley sea turtles on Escobilla beach in Oaxaca, Mexico last weekend. The poachers were believed to be after turtle eggs, thought to be an aphrodisiac among locals. The discovery of the massacre was accouned by Profepa, the government's environmental protection agency.


Collapsing vanilla prices will affect Madagascar

(05/09/2005) Surging vanilla production in countries from Papua New Guinea to Colombia is causing the price of vanilla beans and extract to plummet in markets around the world. The drop in vanilla prices is expected to hit Madagascar, the world's largest producer of vanilla beans, especially hard. Most affected will be growers in the tropical northeastern part of the island who have relied on the valuable crop for years.