Jeremy Hance
mongabay.com
August 26, 2013
Over 100 members of a voluntarily isolated tribe emerged from the jungles of Peru in a rare appearance on the Las Piedras River across from the a Yine Indian community in late June. Belonging to the Mascho-Piro Indians, members of the "uncontacted" tribe are occasionally seen on riverbanks during the dry season, but appearances in such numbers and so close to a local community was unprecedented.

In the past the group has had sporadic contact with Yine Indian community members, but not to this extent. Their appearance was videotaped by members of Peru's Association for the Development of the Peruvian Rainforest (AIDESEP) and the Federation of Native Communities of the Madre de Dios River and Tributaries (FENAMAD). Experts hypothesize that destruction of the rainforest, including oil and gas blocks, may be pushing the people to make contact more frequently.

"The construction of a road that invades their ancestral lands, the expansion of the work of Lot 88 and the illegal logging, have made the existence of these people are at risk of being exterminated," reads a press release by AIDESEP. Members of the same group had made a similar appearance in 2001.

In order to diffuse a potentially explosive situation, FENAMAD rangers did not allow the tribe to cross the river. Instead, the tribe were were given bananas from a Yine agricultural plot, which is recorded in the video. Reportedly, the tribe stayed nearby for three days before returning back into the forest.

According to indigenous rights groups, the video provides another important piece of evidence to prove these tribes exist and that their territory should be safeguarded.






















AUTHOR: Jeremy Hance joined Mongabay full-time in 2009. He currently serves as senior writer and editor. He has also authored a book.
Related articles

Colombia establishes giant rainforest park to protect 'uncontacted' tribes

(08/16/2013) Next week the Colombian government will officially double the size of its largest national park, reports El Espectador.


Long lost tribe spotted in the Colombian Amazon

(02/23/2013) The March 2013 issue of Smithsonian magazine features an account of the flight that confirmed the presence of an isolated indigenous tribe in a remote part of the Colombian Amazon.


Colombia to double the size of massive Amazon reserve to include uncontacted tribes' land


(01/10/2013) Colombia may more than double the size of the remote and poorly-known Chiribiquete National Park to make it the biggest protected area in the Colombian Amazon, reports El Espectador. Chiribiquete best known for its unusual rock formations, including mesa-like tepuis and dramatic waterfalls, but also features at least 32 cave painting sites with some 250,000 drawings, making it a key center for indigenous culture.


Evidence of 'isolated' indigenous people found in Peru where priest is pushing highway

(08/14/2012) Evidence of indigenous people living in "voluntary isolation" in a remote part of the Amazon has been found where an Italian Catholic priest is campaigning for Peru's government to build a highway. The discovery is controversial because the priest has questioned the existence of the isolated people, sometimes referred to as uncontacted, who live without regular contact with anyone else.


Vietnam buys stakes in controversial oil blocks threatening Peru's most vulnerable indigenous people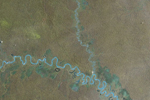 (07/11/2012) Vietnam's state oil and gas company, PetroVietnam Exploration and Production (PVEP), has announced its intention to acquire a major stake in controversial oil operations in the remote Peruvian Amazon. This area, known as Lot 67, is one of the most biodiverse in the world and home to indigenous people living without regular contact with outsiders, sometimes dubbed 'isolated' or 'uncontacted', who could be decimated by contact with oil company workers because they are highly vulnerable to disease.


Oil company Perenco endangering 'uncontacted' indigenous people, says Peru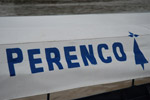 (04/25/2012) The company hoping to exploit the oil deposits slated to transform Peru's economy has been declared to be endangering the lives of indigenous people living in "voluntary isolation" by the country's indigenous affairs department (INDEPA). Perenco, an Anglo-French company with headquarters in London and Paris, is currently seeking approval from Peru's Energy Ministry (MEM) to develop its operations in the Loreto region in the north of the country.


Photos: Uncontacted Amazon tribes documented for first time in Colombia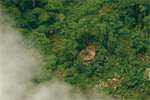 (04/19/2012) Aerial surveys of a remote area of rainforest along the Colombia-Brazil border have produced the first photographic evidence of uncontacted tribes, according to a conservation group that works to safeguard indigenous territories and culture. The photos, released by the Amazon Conservation Team (ACT), show five long houses or malokas thought to belong to two indigenous groups, the Yuri or Carabayo and Passé, some of the last isolated tribes in the Colombian Amazon. The images provide confirmation that uncontacted communities still exist within the Rio Puré National Park, which protects a million hectares (2.47 million acres) of mostly pristine rainforest between the Caquetá and Putumayo River basins along the Brazilian border.


Indigenous groups oppose priest pushing for road through uncontacted tribes' land

(04/19/2012) A grassroots indigenous organization in Peru is calling for the removal of an Italian Catholic priest from the remote Amazon in response to his lobbying to build a highway through the country's biggest national park.


Group releases close-up photos of 'uncontacted' tribe in Peru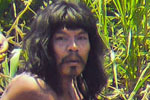 (02/01/2012) New photos provide visual evidence of just how close the long-isolated tribe of Mashco-Piro people in the Amazon rainforest are to being contacted by the outside world—a perilous moment for tribes highly susceptible to disease and likely to defend their people and territory with weapons. According to indigenous rights NGO Survival International, the Maschco-Piro tribe has been seen more frequently outside of their forest home in Manu National Park in recent years. Some experts blame illegal logging in the park and helicopters used in oil and gas projects for the sightings.


Isolated indigenous people and tourists collide in Peru park

(10/19/2011) New video released by the Peruvian government shows a potentially disastrous encounter between tourists and indigenous people long isolated from the outside world. In a motor boat tourists follow a group of Mashco-Piro people walking along the shores of the Manu River in Manu National Park. At one point one of the tribal members prepares to fire at the boat with an arrow. But danger doesn't only come from the possibility of a violent clash: uncontacted indigenous people, those who have chosen isolation from the world, are incredibly susceptible to disease.