Jeremy Hance
mongabay.com
May 30, 2010
BP has failed to stop oil gushing from over a mile below the surface in the Gulf of Mexico. The oil spill, which has been confirmed as the worst in American history, has spread between 504,000 to 798,000 gallons of crude oil per day into one of America's most important marine ecosystems.

BP abandoned its efforts at a 'top kill' plan to plug the spill—which involved putting heavy mud into the leak to reduce pressure before a capping it—after government officials and scientists, including Energy Secretary Steven Chu, told BP that they believed the 'top kill' procedure could only worsen the situation. BP will move on to its next attempt to stop the gushing oil: employing robots to cut the leaking pipe and then pumping the oil onto ships waiting at the surface, a procedure that experts say is especially risky. If it goes wrong it could dramatically increase the flow of oil.

Government officials have begun warning today that in a worst case scenario the hole could keep gushing until August when relief wells will be ready. The US federal government has no expertise or equipment for stopping an oil spill and so is entirely dependent on BP for containment. Although, some have called for the government to put the military in charge; the military has admitted it doesn't have the technical expertise either in this matter.

Initially, estimates of the oil spill from BP and the government were around 5,000 barrels a day; however, the government has now confirmed that those estimates were low. New official estimates put the level of oil leaking into the Gulf of Mexico at 12,000 to 19,000 barrels of oil every day.

White House Energy Czar, Carol Browner, today labeled the oil spill "probably the biggest environmental disaster we have ever faced". Despite this the government has continued to approve several new offshore drilling permits during the past month. Then, as of last week, President Obama announced a six month moratorium on new deepwater drilling sites.

The spill began 41 days ago when a BP oil rig exploded in the Gulf of Mexico. Killing eleven workers, the explosion also left oil leaking from a drill hole over a mile below the surface. Reaching fragile Louisiana wetlands, residents fear it will destroy beloved ecosystems, devastate important fishing areas, and bring tourism to a standstill.

The US is the world's biggest consumer of oil. In 2007 the US consumed over 20 million barrels of oil every day: nearly three times as much as the number two consumer in the world, China.







Related articles

Researchers begin studying long-term effects of oil spill on marine life

(05/25/2010) As a White House official today announced that the oil spill in the Gulf of Mexico is the worst in US history—surpassing even the Exxon Valdez spill in Alaska in 1989 (which is still affecting the area today)—marine biologist are beginning to prepare studies to monitor how the spill will impact the gulf in the long-term.


BP and the Perilous Voyage of Bama the Manatee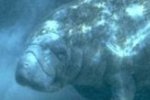 (05/23/2010) To the degree that Americans are paying attention to the environmental plight of marine wildlife in the Gulf of Mexico, they may focus most upon dolphins and whales. However, the U.S. public is much less familiar with another marine mammal, the manatee, which could also be placed in jeopardy as a result of the BP oil spill. One of the most outlandish creatures on the planet, the shy and retiring manatee, which gets its name from an American Indian word meaning "Lady of the Water", is one of my favorite animals.


NASA image reveals new oil trail hundreds of kilometers long in the Gulf

(05/19/2010) A new NASA image of the Gulf oil spill shows a trail of oil extending hundreds of kilometers south and then southeast from the spill. At points this new oil trail is at least twenty kilometers wide. Media groups are saying the new arm may be additional proof that oil has been caught up in the Loop Current, which would carry the pollution to Florida coastlines and possibly even the East coast.


Spill may be spreading: tar balls wash up in the Florida Keys

(05/18/2010) Florida had an unwelcome visitor today as tar balls washed on shore at Fort Zachary State Park in Key West, reports Reuters. Local officials fear the tar balls—small blobs of oil—originated from the Gulf oil spill caused after the Deepwater Horizon offshore oil rig run by BP exploded. If tests determine that tar balls originated from the spill it would confirm that leaking oil is being carried by an ocean current, known as the Loop Current, from the spill site to Florida's coast.


Wildlife death toll from BP oil spill likely includes dolphins



(05/13/2010) The oil spill in the Gulf of Mexico is taking its toll on the region's wildlife: brown pelicans, sea turtles, several species of fish, and now dolphins have been found dead. The National Marine Fisheries Service reported today finding six dead dolphins in Louisiana, Mississippi, and Alabama since May 2nd. Officials are saying the deaths could be related to the oil spill or may be due to natural deaths from calving. They are currently testing tissue samples to determine if oil pollution was a cause of death. Dolphins have been observed swimming in oil-stained waters off of Louisiana.


Anatomy of an Oil Disaster: Heckuva Job, Kenny!

(05/06/2010) Who is responsible for the great environmental disaster arising from the oil spill in the Gulf of Mexico? As the country reels from the sheer magnitude of the accident, the media has rightly pointed the finger at BP. Yet, not nearly enough attention has been paid to the role of Ken Salazar and his derelict Department of Interior, a government entity which, in theory, regulates offshore oil drilling.


Who's to blame for the oil spill?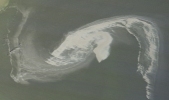 (05/04/2010) America, we deserve the oil spill now threatening the beautiful coast of Louisiana. This disaster is not natural, like the earthquake that devastated Haiti or tsunami that swept Southeast Asia in 2006; this disaster is man-made, American-made in fact, pure and simple. So, while in the upcoming weeks and months—if things go poorly—we may decry the oil-drenched wildlife, the economic loss for the region, the spoiled beeches, the wrecked ecosystems, the massive disaster that could take decades if not longer to recover from, we, as Americans, cannot think smugly that we are somehow innocent of what has happened. You play with fire: you will get burned. You drill for oil 1,500 meters below the surface of the ocean, you open up oil holes across the surface of your supposedly-beloved landscape, sooner or later there will be a spill, and sometimes that spill will be catastrophic.