Commentary by Nikolas Kozloff, special to mongabay.com
April 11, 2010
In the high stakes game of geopolitics, the small and economically disadvantaged Andean nation of Bolivia has little clout. Now, however, the country's indigenous president Evo Morales wants to establish more of a significant voice on the world stage. Recently, he has turned himself into something of a spokesperson on the issue of climate change.

Decrying the failure of world leaders to come to a satisfactory agreement on global warming, he is intent on shaming the Global North into addressing climate change. Whatever Bolivia lacks in terms of political and economic muscle, Morales would like to offset through skilled use of moral persuasion.

Will Morales succeed? We won't have a good idea until late April, when Bolivia hosts a high profile climate change summit in the lowland city of Cochabamba. Designed to counteract the recent climate conference in Copenhagen, which was viewed by many as a failure, Cochabamba will bring together government officials, indigenous movements, non-governmental organizations or NGO's, as well as intellectuals and activists from across the world to preserve "the rights of Mother Earth."

Challenge of Cochabamba


| | |
| --- | --- |
| | President of Bolivia, Evo Morales, at the Climate Change Conference in Copenhagen in December 2009. Photo by: Simon Wedge. |
Since Bolivia has little voice on the world stage, how might one evaluate "success" at Cochabamba? Idealistically, Bolivia wants to create a charter of rights for the planet, organize a world people's referendum on global warming, draft an action plan to spur the creation of an international climate justice tribunal, and agree upon new commitments to be negotiated within the framework of the United Nations.

As if that were not enough, summit organizers have drawn up an ambitious agenda including climate debt, climate change migrants and refugees, greenhouse gas emission cuts, adaptation, technology transfer, financing, forests and climate change, shared visions and indigenous peoples.

How effective is Morales' conference likely to be? Jim Shultz, founder of the Democracy Center based in Cochabamba, says the summit won't take any action which binds participants to carry out concrete change. He recently wrote that the meeting could be looked at by some as "just one more gathering of the professional NGO crowd, leaving behind little more than a massive new carbon footprint to fly people in and out of Bolivia and never really addressing the fundamental change in consciousness required to save the planet."

Nevertheless, Shultz sees Cochabamba as a valuable organizing opportunity and his outfit will be playing an active role at the event. While it's unlikely that Cochabamba will lead to immediate and tangible results, Morales may believe it can help to create a certain political momentum and make a larger moral and symbolic point about world-wide injustice. In September of last year, the Bolivian called for the creation of a climate tribunal while attending the United Nations in New York.

Climate change, Morales remarked, was "a product of the capitalist system which merely pursues the highest possible profit without taking into account the lives of others." The Global North, the Bolivian concluded, should indemnify poor nations for the ravages of climate change.

Moral Authority and Climate Change

As a country Bolivia certainly has the moral authority to speak about climate change: local Aymara Indians say that global warming has already caused the melting of their cherished glacier, Illimani. Recently, the Aymara submitted a legal case concerning Illimani to a symbolic jury in Cochabamba.


| | |
| --- | --- |
| | Except for a leveling off between the 1940s and 1970s, Earth's surface temperatures have increased since 1880. The last decade has brought the temperatures to the highest levels ever recorded. The graph shows global annual surface temperatures relative to 1951-1980 mean temperatures. As shown by the red line, long-term trends are more apparent when temperatures are averaged over a five year period. Image credit: NASA/GISS. |
After reviewing the Indians' case, the jurists concluded that indeed climate was endangering the Aymaras' right to cultural self determination and physical health. Even worse, global warming threatened to displace indigenous peoples from their ancestral lands.

Promoting a climate change tribunal is a forward looking and progressive idea, but if it is too closely identified with leftist governments in Latin America and does not have larger players on board it may suffer in the credibility department [to read more about this issue, and its earlier echo in international trials launched by Bertrand Russell, see this piece on my website].

Writing on the Democracy Center's website, Shultz declares that some might see Cochabamba as "a gathering of the left – an assortment of environmentalists, capitalism-haters, indigenous peoples, so-called socialists, and others who will only marginalize themselves more by engaging in a process so disengaged from the places where actual policy decisions and agreements are made."

Some others might question whether Morales, an economic nationalist, is the most suitable statesman to address climate change. "More than a few Bolivian eyes," writes Shultz, "have rolled upwards at the new image of Evo Morales as an environmental crusader." Shultz adds that Morales failed to make the environment a centerpiece of his politics until Copenhagen. Moreover, like some of his other leftist counterparts in South America, Morales has prioritized natural resource extraction over the environment, in this case oil, gas, lithium and other minerals.

Coca and Climate Change


| | |
| --- | --- |
| | Coca leaves and berries. Coca has been used for thousands of years as a medicine. Today large quantities are also used to make cocaine. Photo courtesy of the US Drug Enforcement Agency. |
While conference participants may call Morales on these many contradictions, there's another vexing issue which environmentalists must pay closer attention to: coca leaf. Though it's mostly known as an ingredient in cocaine, coca was domesticated over 4,000 years ago. The leaf is usually chewed with a bitter wood-ash paste to bring out the stimulant properties which are mild and similar to caffeine or nicotine.

In its pure form, coca serves to ward off hunger and counteracts the effects of high altitude. Many poor peasants earn their livelihoods from cultivation of the leaf, and coca has been used for millennia in cooking, folk remedies and religious ceremonies. Morales, a former coca farmer who rails against the U.S.-promoted drug war, has sought to reverse the negative stigma attached to coca and to commercialize the leaf for various products including, oddly enough, soft drinks.

While Bolivia's indigenous people may applaud Morales for his coca nationalism, there is a potential environmental downside to expanding the leaf's cultivation. As I point out in my book No Rain in the Amazon: How South America's Climate Change Affects the Entire Planet, now hot off the press through Palgrave-Macmillan, the harvesting of coca leaf has reaped unwanted environmental consequences. Indeed, within the Andean region, coca has become a key driver of deforestation within mountainous cloud forests and lowland jungles.

Normally, the Earth's forests remove large quantities of carbon dioxide from the atmosphere and most of this carbon gets locked up in living and decaying vegetation. The world's tropical forests perform a vital function as they collectively absorb approximately 4.8 billion tons of carbon dioxide annually, and the Amazon is the single largest rainforest sink.

However, when people clear forests for agriculture or other uses, they frequently burn a large portion of the aboveground biomass, which releases carbon into the atmosphere. The tropical forest, then, can be a boon but also a carbon curse which exacerbates global warming.

From Peru to Colombia


| | |
| --- | --- |
| | Regenerating rainforest in Colombia over what was once coca. Photo by: Rhett A. Butler. |
The sorry environmental consequences of coca production are on vivid display in the Peruvian Amazon. There, coca leaf became the largest cultivated crop during the 1980s. Experts found that coca resulted in the deforestation of more than a million acres of rainforest, an area roughly twice the size of Rhode Island.

By the 1990s the cocaine trade came to be centered in the Upper Huallaga River Valley of Peru, up above the Amazon. Spurred on by sky high U.S. and European demand, planters plowed through fragile cloud forest, known as the "eyebrow of the jungle" for its altitude and lushness.

When the authorities clamped down on coca production in Peru during the 1990s, the planters simply picked up and went to Colombia, where coca production skyrocketed fourfold. More than three million acres of rainforest—an area larger than Yellowstone National Park—were cut down to cultivate opium poppy and coca leaf. As in Peru, coca cultivation quickly spread into the cloud forest, thus provoking deforestation and exacerbating climate change.

In a novel twist, Colombian authorities are now employing an environmental argument against coca production. Speaking to a conference of police officers in Belfast, Northern Ireland, Colombian vice president Francisco Santos Calderón recently decried land clearing and deforestation resulting from coca production. Indignantly, Santos declared that Brits using cocaine should be more conscious of the environmental impact of their drug habit.


| | |
| --- | --- |
| | Danilo Villafañe, a political leader of the Arhauco people in northern Colombia. The Arhauco, a fiercely independent and traditional group that lives in the Sierra Nevada de Santa Marta Mountains in Northern Colombia, have for the past 30 years struggled against paramilitaries, guerillas, coca growers, and colonists who have invaded their lands for ranching, coca production, and racketeering. But today the Arhauco are making progress in their struggle, buying back farms and ranches, while eradicating coca fields. Photo by: Rhett A. Butler. |
"Colombia has lost more than two million hectares of rainforest in the last 15 years to plant coca," he said. "If you snort a gram of cocaine, you are destroying 4 meters square of rainforest and that rainforest is not just Colombian—it belongs to all of us who live on this planet, so we should all be worried about it. For somebody who drives a hybrid, who recycles, who is worried about global warming—to tell him that that night of partying will destroy 4 meters square of rainforest might lead him to make another decision," Santos added.

Coca Nationalism in Bolivia

Bolivia, too, has not been immune from the environmental consequences of coca cultivation. A recent United Nations report raised the ecological alarm, declaring that 300,000 hectares are deforested annually in Bolivia, one of the highest rates in the world. In particular, the United Nations has expressed concern that ecosystems lying within national parks are "particularly fragile" and that deforestation linked to coca production "contributes to habitat fragmentation, loss of biodiversity and soil erosion, amongst other damage."

Indeed, the United Nations reports that coca production went up in the tropical zone around Cochabamba by a rate of 8% between 2007 and 2008. About a quarter of the coca crop in the region was centered in ecologically sensitive national parks. Meanwhile, a recent editorial appearing in the Bolivian newspaper La Prensa warns that coca production in the Yungas area around La Paz has given rise to extensive and unsustainable monoculture. La Razon, another paper, reports that fruit production in the Yungas has been replaced by coca leaf.

Morales has cited UN figures showing that Bolivia has done better than U.S. allies Colombia and Peru in clamping down on the illicit cocaine trade. In Bolivia, however, a certain amount of coca may be grown for medicinal and other uses. Under the law, up to 30,000 acres of land may go towards coca production but Morales wants to increase that figure to nearly 50,000 acres in an effort to further commercialize the leaf and possibly launch a new coca soft drink.

It's a decision that is bound to upset Washington, which is intent on pursuing its drug war in South America, while simultaneously appealing to Bolivia's indigenous peoples and poor farmers struggling to eke out a living from coca farming.

Coca and Thorny Questions at Cochabamba


| | |
| --- | --- |
| | Small scale deforestation in Colombia. Photo by: Rhett A. Butler. |
What do environmentalists and others headed to the climate change summit in Cochabamba make of Morales' coca nationalism? Perhaps, some will be reluctant to address the environmental dimensions of coca production as the leaf has become such a potent anti-imperialist symbol in recent years.

Yet, ignoring the issue of coca and climate change could be a strategic error for the left and provide an opening for Colombia, which is intent on absorbing U.S. dollars for its drug war. In years past, Bogotá sought to emphasize the cocaine trade's links to violence and kidnappings. But now, the authorities are taking a different tack by highlighting the environment.

"The environment is an issue that is important to everyone," declares the Colombian minister for the environment, Carlos Costa Posada. "We are tired of using images of violence. It is all people think about when they think about Colombia – people don't want to come here for tourism. We are not saying this issue [cocaine's role in the destruction of the rainforests] is the most important issue, but it is something people can identify with."

How should environmentalists respond to such an argument? The first option would be to actually agree with the Colombian government and to pursue a mano dura policy in the name of halting further rainforest destruction. It's difficult to imagine the left pushing for such a politically unpalatable notion, however, for it would therefore identify itself with U.S. foreign policy interests in the Andes. What's more, a mano dura approach fails to address underlying poverty which drives poor farmers into the coca trade in the first place.

Going to the other extreme, environmentalists could push for legalization of coca and the cocaine trade. Perhaps, such a policy could prove a slight environmental boon, as coca farmers would not need to press so deeply into the rainforest fleeing the authorities. Politically speaking however this idea is completely unrealistic for any Andean nation, let alone Bolivia.

The third option would be to continue the failed war on drugs while simultaneously pressuring both the Bolivian and U.S. governments to live up to their environmental and social responsibilities. If Morales expands total legal acreage devoted to coca leaf production in the name of promoting commercial products, then environmentalists could press the government to enforce strict ecological and green guidelines.

Such an approach would only solve half the problem however: Bolivia would still have illegal coca production to deal with and poor farmers would still rip down the rainforest in remote areas to plant coca leaf. Indeed, as long as the cocaine trade continues to prove more lucrative than other commercial crops, it's difficult to see how the ecological conundrum in the rainforest can be satisfactorily addressed.

But, what if the American public urged Washington to pursue a different policy in the Andes, one which relied more upon the carrot than the stick? If U.S. assistance was redirected from the military end to the humanitarian side, then countries could at long last address both the social and environmental crisis afflicting the Andes. Environmentalists and others could press for a massive, Marshall Plan-style bailout which could go towards rainforest protection while also helping poor farmers through crop substitution.

Obviously, reconciling the environment with agricultural interests could prove daunting in any aid package. What's more, crop substitution on its own is hardly a panacea. As I point out in my book, large financial institutions backed by the U.S. have a long history of funding environmental boondoggles in the rainforest which have wound up exacerbating climate change. What if coca was merely replaced by another monoculture? Any bailout would have to leave the rainforest intact and involve indigenous peoples and others in the planning and design.

From a logistical and political perspective, such an approach would prove enormously complicated. Yet, what are the alternatives? Perhaps in the days ahead, as civil society gathers in Cochabamba, polemical issues such as these will be debated and discussed.



Nikolas Kozloff is the author of No Rain in the Amazon: How South America's Climate Change Affects the Entire Planet and Revolution! South America and the Rise of the New Left (Palgrave, 2008). Visit his blog at www.nikolaskozloff.com.







Related articles

Bolivia's President blames capitalism for global warming

(12/18/2009) The President of Bolivia, Evo Morales, clearly frustrated with the progression of talks at the Climate Change Conference in Copenhagen, today blamed capitalism for global warming.


REDD in Colombia: using forests to finance conservation and communities in Colombia's Choco, a former war zone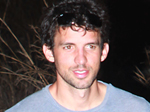 (11/03/2009) Reducing Emissions from Deforestation and Degradation (REDD), a climate change mechanism proposed by the U.N., has been widely lauded for its potential to simultaneously deliver a variety of benefits at multiple scales. But serious questions remain, especially in regard to local communities. Will they benefit from REDD? While much lip-service is paid to community involvement in REDD projects, many developers approach local communities as an afterthought. Priorities lie in measuring the carbon sequestered in a forest area, lining up financing, and making marketing arrangements, rather than working out what local people — the ones who are often cutting down trees — actually need in order to keep forests standing. This sets the stage for conflict, which reduces the likelihood that a project will successfully reduce deforestation for the 15-30 year life of a forest carbon project. Brodie Ferguson, a Stanford University-trained anthropologist whose work has focused on forced displacement of rural communities in conflict regions in Colombia, understands this well. Ferguson is working to establish a REDD project in an unlikely place: Colombia's Chocó, a region of diverse coastal ecosystems with some of the highest levels of endemism in the world that until just a few years ago was the domain of anti-government guerillas and right-wing death squads.


Illegal drug use destroys rainforests

(11/18/2008) Colombian officials have re-iterated their claim that cocaine use in rich countries is driving deforestation in Colombia, reports The Guardian.


Cocaine use is destroying the Amazon rainforest, says new campaign

(05/26/2008) A new campaign has linked cocaine consumption in Europe and the United States to destruction of the Amazon rainforest in Colombia.


Colombia's indigenous communities under threat warns UN agency

(04/05/2006) A humanitarian emergency is looming among Colombia's indigenous communities, with some threatened with extinction in the South American country's decades-long civil conflict, as irregular armed groups encroach upon their land, even torturing and killing their leaders, the United Nations refugee agency warned today.


Cocaine destroying rainforest parks in Colombia

(09/28/2005) Cocaine is killing the great nature parks of Colombia. Government spraying of coca plant killer is driving growers and traffickers out of their usual territory into national parks where spraying is banned. Here they are burning thousands of acres of virgin rain forest and poisoning rivers with chemicals.


Coca cultivation and eradication destroy rainforest

(09/15/2005) 1.8 million hectares of rainforest in Colombia have been destroyed to make room for drug plantations according to the director of Amazon Institute of Scientific Investigation.


Coca cultivation in the rainforests of Colombia

(04/03/2005) Coca cultivation in the rainforests of Colombia