Rio Tinto operated the Panguna copper mine in Bougainville from 1972 until 1989, when local landowners — angered about pollution and revenue sharing — forced the mine to shut down.
Rio Tinto divested its share of the mine in 2016, and now believes it has no obligation to address the mine's environmental legacy.
Today, Bougainville — an autonomous region in Papua New Guinea — is devastated by damages wrought by both war and the mine.
The Bougainville government is considering re-opening the mine in order to fund a cleanup.
British-Australian mining giant Rio Tinto was for 45 years the majority-owner of the Panguna copper mine in Bougainville, an autonomous region in Papua New Guinea (PNG). But now it has given up its 53.8 percent stake in the mine's operating company, Bougainville Copper Ltd (BCL), and announced it rejects any corporate responsibility for environmental damage wrought during operations from 1972 to 1989.
The company believes it no longer has any obligation to address the mine's environmental legacy because it adhered to PNG's laws of the day and was forced to abandon the extraction venture due to armed conflict.
"When BCL had to leave the site in 1989, we believe BCL operated Panguna in compliance with applicable laws and standards until 1989 when it was required to leave the country…..Given the lack of access since then, it has not been possible for Rio Tinto or BCL to confirm the nature, extent or cause of any alleged damage or pollution," a spokesperson for Rio Tinto at their London headquarters told Mongabay.
The controversial open-pit mine, once one of the world's largest, hit world news headlines almost three decades ago when indigenous landowners forced it to shut down. Angered about tailings and mine-waste contamination of agricultural land and nearby waterways, as well as inequity in revenue and benefit-sharing, landowners used a campaign of sabotage to halt operations in 1989, subsequently precipitating a decade-long civil war.
The mine's social and environmental legacy
Now, rusting mine trucks and machinery litter the long-abandoned mine site in one of Bougainville Island's remote mountain valleys, while gutted mine buildings have been resourcefully adapted and reoccupied by local villagers as dwellings.  But rivers and streams in the vicinity remain contaminated, tailings dumps have become unstable and chemical storage areas are deteriorating.
"In terms of the environmental damage and social disruption, it is a moral negligence on the part of Rio Tinto to have caused so much damage to the environment and to people's lives, and to now walk away," said Chief Dr. John Momis, president of the Autonomous Region of Bougainville.
Rio Tinto claims on its website that "respect for the environment is central to our approach. Wherever possible we prevent – or otherwise minimize, mitigate and remediate – harmful effects that our operations may have."
However, the Bougainville Copper Agreement Act of 1967 — drafted when the region was under Australian administration as part of the former Territory of Papua and New Guinea — does not incorporate any significant environmental regulations or liability of BCL for the rehabilitation or restoration of areas affected by mining activities.
"Rio is now deeply hypocritical in its blatant disregard of the higher corporate responsibility standards it says it has adopted," President Momis declared in a June 2016 media statement, following announcement of the company's divestment. "Corporate social responsibility means responsible companies accept that their responsibilities go beyond the legal requirements of the day."
Lee Godden, Director of the Centre for Resources, Energy and Environmental Law at Australia's University of Melbourne, commented that: "Many of the early agreements between mining companies and the PNG Government did not contain effective clauses for environmental damage remediation….Typically it is not possible to retrospectively amend those agreements in light of subsequent damage or subsequent international law principles that have operated to address some of the balance of power problems in these early agreements."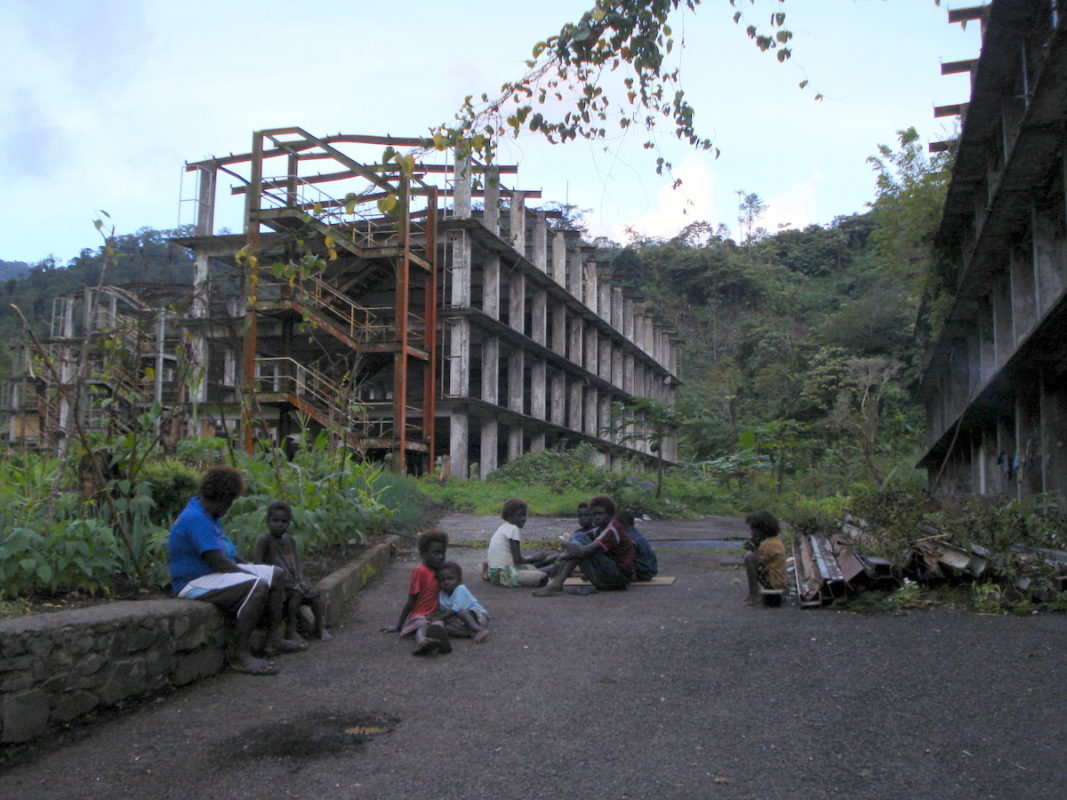 Putting pressure on Rio Tinto
Determined that the mining multinational should not escape accountability for environmental and social legacy issues, President Momis has called for "an international campaign to force Rio Tinto to accept its responsibilities" and sought advice on taking legal action.
However, taking the matter to court requires considerable funds — which the Bougainville Government, still heavily dependent on international aid and financial support from the national government, has limited access to. "We have financial constraints and these financial constraints make it difficult for us," President Momis admitted.
And while Rio Tinto's divestment resulted in the Bougainville Government acquiring an extra 36.4 percent shareholding in the Panguna mine and the PNG Government 17.4 percent  (with the latter gifting its shares to "the landowners and the people of Bougainville"), their value is negligible unless the mine is in production.
Even during the 17 years of copper extraction in Panguna, which generated an estimated 1.7 billion kina in total revenue (roughly US$1.44 billion at the time), only 1.4 percent was granted to landowners, while 61.5 percent went to the PNG Government.  Local resentment about the marked inequity of economic benefits was one of the major factors in the escalation of the civil war.
In 1989, indigenous landowners demanded compensation of 10 billion kina for the mine's detrimental environmental and social impacts, as well as benefit-sharing grievances. When this was not met by Rio Tinto and BCL, they formed a rebel group, known as the Bougainville Revolutionary Army, and used explosives to destroy the mine's power supply and bring the functioning of the mine to a standstill. In so doing, the Nasioi people of Central Bougainville became known as the first indigenous peoples in the world to force a global mining multinational to abandon one of its most lucrative ventures.
The PNG Government responded by imposing a blockade on Bougainville in 1990 and deployed its armed forces to quell the uprising. A civil war then raged between the national military and armed revolutionary groups, wreaking widespread destruction across the islands and leading to an estimated death toll of 15,000-20,000 lives, until a permanent ceasefire in 1998.
Today the long-term processes of post-conflict peace building, disarmament, reconciliation and reconstruction continue to consume the energy and resources of the government, international donors and local leaders and communities.  And memories of the violence, atrocities and injustices of the conflict are still vivid in the minds of many people throughout the region.
An estimated one-third of men and one in five women who were exposed to violence during the war now suffer from Post-Traumatic Stress Disorder (PTSD), while more than one in three men and women believe there is continuing lack of peace in their communities, according to a recent study by the United Nations Development Program.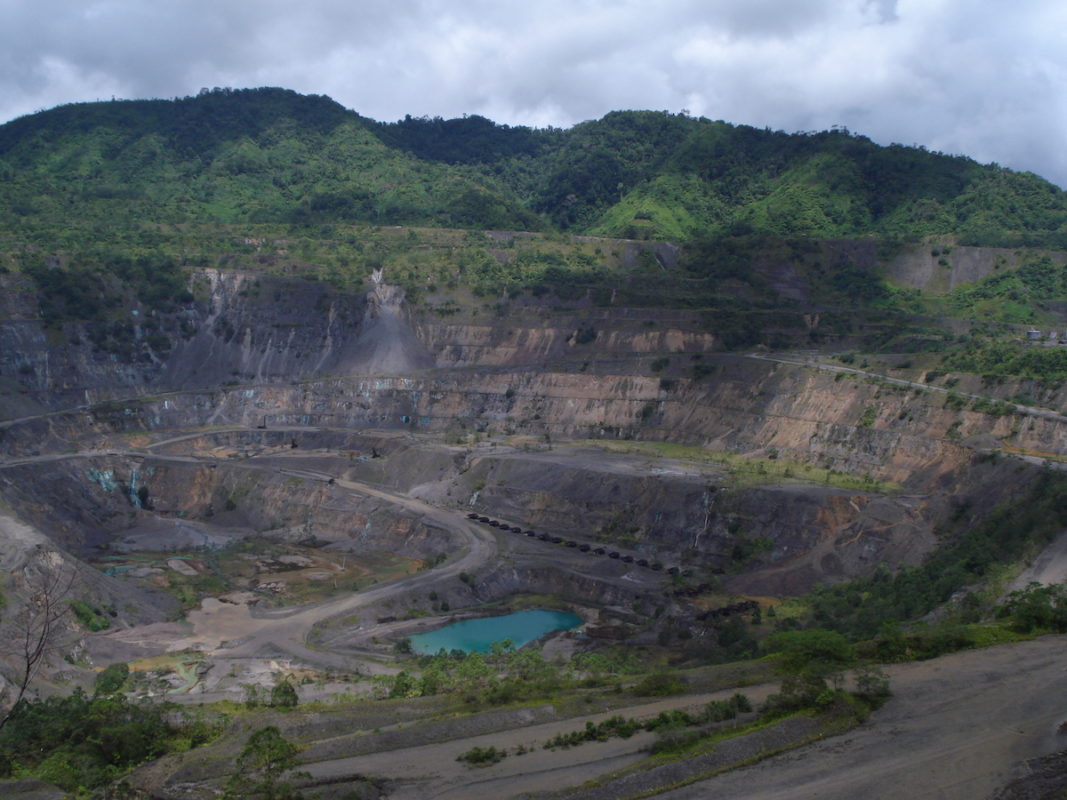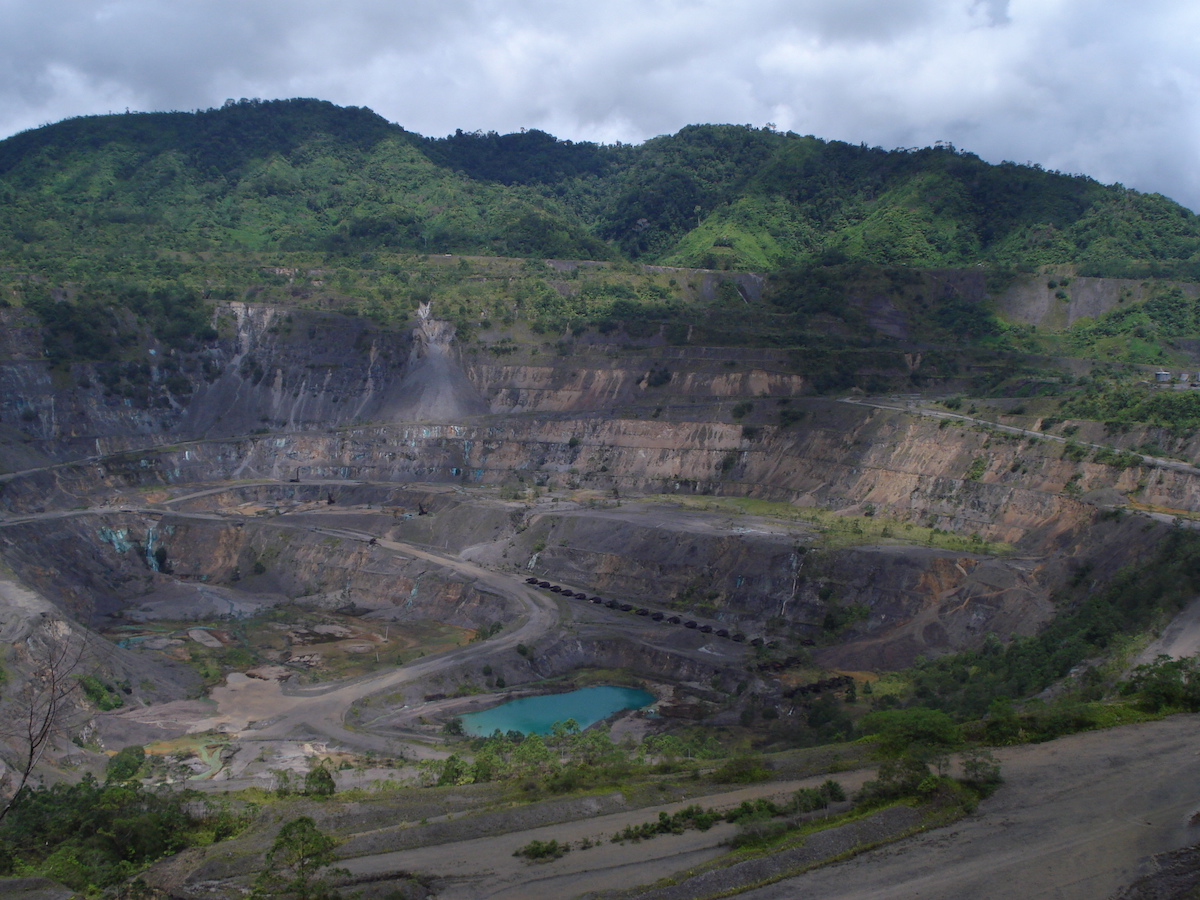 Walking away from the mine
For at least the past seven years, Rio Tinto has been engaged in discussions with the Bougainville Government about the possibility of returning to Panguna to recommence extraction of the estimated 3 million tonnes of copper reserves remaining there.
Rio Tinto's final decision last year to exit Bougainville has been attributed primarily to both the dramatic fall in commodity prices in recent years and investor risks — including substantial opposition to the company's return by landowners and communities in the Panguna mine lease area and the region's uncertain political future.
"During the strategic review that led to the announcement in June 2016, Rio Tinto concluded that it would not be in a position to take part in future mining activities at Panguna and that it was in the best interests of BCL and its stakeholders to transfer our 53.8 percent shareholding to those better placed to determine the future direction of the company," the Rio Tinto spokesperson stated.
However, the massive environmental legacy is still unaddressed and continues to affect the lives of indigenous communities, especially the Barapang, Kurabang, Basikang and Bakoringku clans who own the mine-pit land.  For customary landowners, "the land is like a mother because we feed on the land. It's nothing compared to money.  I can always go to the land for food and nourishment," Panguna landowner, Joanne Dateransi, explained.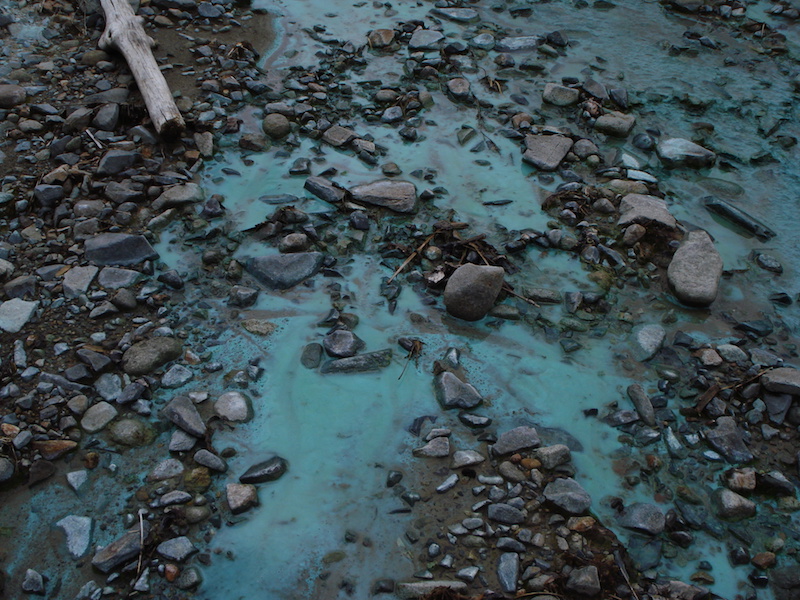 There has been no official environmental assessment of the damage since the mine was deserted. But it is known that around 300,000 tonnes of ore and water were excavated every day in Panguna and the mine tailings were discharged down the Jaba River and into the Empress Augusta Bay, while the spoil and overburdens accrued in waste dumps in the Panguna area.  Local communities claim there has been no fish in the local Jaba and Kawerong Rivers for four decades.
The Bougainville authorities also report that: "The levy banks built by BCL to contain the flooding of nearby areas arising as the bed of the Jaba River rose (because of the depositing of vast amounts of tailings) were breached by floodwaters over 15 years ago. River water polluted by acid leached from the crushed tailings now floods huge areas of our people's land all along the lower Jaba."
And, further, a mammoth delta of tailings extends 15 kilometers (9.3 miles) into the sea on the west coast of Bougainville Island.
Social impacts include the forced relocation of at least five villages, such as Dapera and Moroni, to land unsuitable for growing crops and supporting livelihoods, while families were provided with cheap, substandard housing, resulting in severe overcrowding and health problems. The original location of the villages is now a barren terrain of waste rock.
Funding a cleanup
President Momis says the government is keen to facilitate an expert environmental assessment.
"We are having discussions with the United Nations Environment Program (UNEP) about the possibility of organizing such a study and also a social impact study. We are also contacting international NGOs which support third world nations in the interests of preserving history, forests and ecological balance," he said.
Following this, the most critical question is how a major environmental cleanup, which could cost billions, can now be pursued.
One option, according to the President's office, is to set up a trust fund with potential contributions sought from the PNG and Australian Governments, as well as Rio Tinto, although, to date, Rio Tinto has not indicated any willingness to support such an initiative.
"World Bank or Asian Development Bank funding is sometimes available for this type of cleanup, but often that will mean a loan to what are impoverished governments which need to meet a range of other socioeconomic needs in their countries," Professor Godden also advised.
President Momis suggests that "the only other way to fund a cleanup is through the resumption of mining. It [BCL] is now majority owned by the landowners and the Autonomous Bougainville Government and we believe the cleanup could be done concurrently with the reopening of the mine. During our discussions with them so far they have been conscious of their responsibilities."
However, the capital investment required to reconstruct and reopen the Panguna mine is estimated to be about 20 billion kina ($6.3 billion) and securing investment of this magnitude will be a challenge in the current investment climate.
Recommencing large-scale mining is also seen by the authorities and some landowner groups as a way to acquire the sizeable revenues needed to generate economic self-sufficiency ahead of a referendum on Independence from PNG. A major provision in the 2001 Bougainville Peace Agreement, the referendum is planned to take place by 2020. At present, only 10 percent of the Bougainville Government's annual budget of about 300 million kina derives from internal revenue.
Two years ago, the Autonomous Bougainville Government, which was established in 2005, passed its first mining law, thus paving the way with a legal framework for large-scale mining to be reconsidered in the region. The Bougainville Mining Act (2015 ) requires mining-lease applicants to protect the environment and comply with environmental policies and regulations, and stipulates that customary landowners have ownership of mineral resources found on their land. But, while they are entitled to consultation about exploration and mining interests, as well as related benefits and employment, the Bougainville Government retains exclusive powers over the granting of mining tenements and distribution of revenues.
Nevertheless, because of the unique history of the Panguna mine and the fact that its territory is controlled by the local Mekamui Tribal Government, comprising many former rebel leaders and combatants, any development or exploitation of Panguna's resources will require the final consent of local chiefs and landowners. And reports in recent years have highlighted that a significant proportion of landowners in the Panguna mine lease area oppose large-scale mining on their customary land in the near future.
"We don't need Rio Tinto or BCL," Lynette Ona of the Bougainville Indigenous Women's Landowner Association and a Panguna landowner declared. However, she added that a meeting was being planned in the near future so that people across Bougainville, not only local landowners, could voice their views on the question of mining.  If there is majority consent for this to happen, "then we have to bring in a new company after Independence, so that we can fund the economy, but we don't want mining now," Ona emphasized.
The "new BCL," without Rio Tinto, has only begun articulating its future plans. Any provision, in this context, for an environmental cleanup is very unclear, but will come under severe scrutiny by those most affected, given that the history of the Panguna mine, to date, is a lesson in the shortcomings of corporate social responsibility.
Catherine Wilson is a journalist and correspondent reporting on the Pacific Islands region find her on LinkedIn.
FEEDBACK: Use this form to send a message to the author of this post. If you want to post a public comment, you can do that at the bottom of the page.