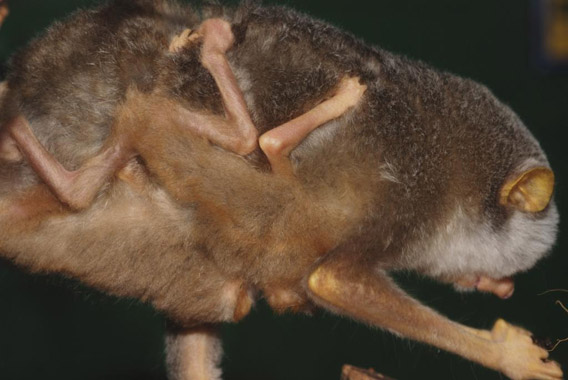 Slender loris baby stays close to mom. Photo courtesy of ZSL.
Twin grey slender lorises (Loris lydekkerianus) were born in the Zoological Society of London's (ZSL) zoo in London this month, a notable event since lorises rarely give birth to twins.


Found in India and Sri Lanka, these nocturnal, big-eyed primates scour trees for insects. Although listed as Least Concern, the species is imperiled by deforestation, impacts from cats, electrocution on power lines, use in traditional medicine, and the pet trade.


The grey slender loris' relative, the red slender loris (Loris tardigradus), is listed as Endangered and faces similar threats. It is an endemic to Sri Lanka.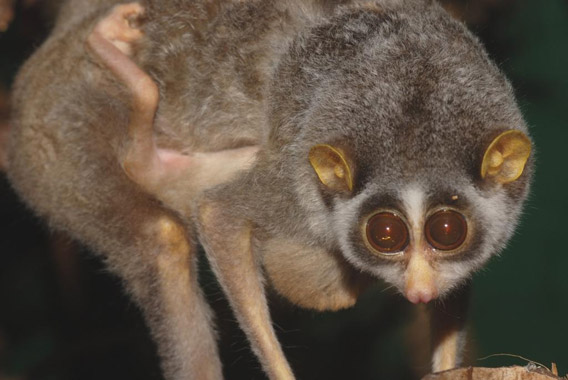 Mom with baby. Photo courtesy of ZSL.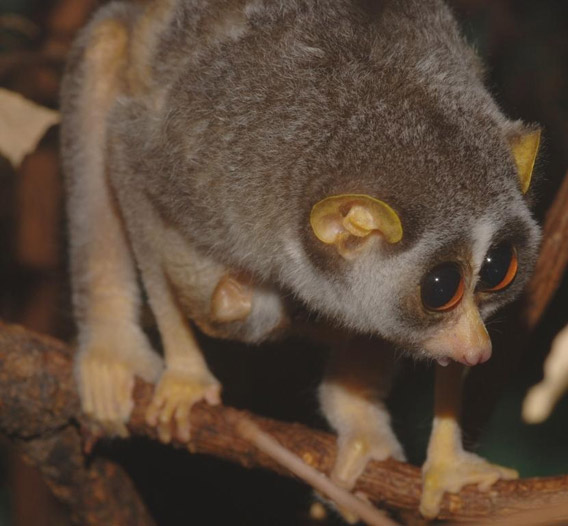 Mom with baby. Photo courtesy of ZSL.