A meeting scheduled for August 25th between rosewood traders, the Ministry of Forest and Environment, and other government officials may determine the fate of tens of millions of dollars' worth of rosewood illegally logged from Madagascar's rainforests parks.
The meeting, which will take place in Sambava in northern Madagascar's SAVA region, may facilitate the resumption of rosewood exports from Madagascar despite an official ban on the trade, raising fears among conservationists that protected areas will again be targeted by illegal loggers. Madagascar's national parks — especially Makira, Marojejy, and Masoala in the northeast — were hard hit by logging during the political crisis that followed the 2009 military coup that displaced Madagascar's democratically-elected president.
"Allowing the remaining rosewood stock to be exported would be equal to green-washing of the illegal trade, and protected areas would become an open-trade source for [logging]," said a conservationist who has worked extensively on the rosewood logging issue but requested anonymity.
The source added that rosewood traders are exerting heavy pressure on the transition authority that currently controls Madagascar to lift the export ban on rosewood.
The outcome of the meeting could have implications for a $52 million dollar World Bank loan that aims to shore up funding for biodiversity conservation, which has largely evaporated in the aftermath of the coup. The World Bank is said to be weighing support for "a transparent and accountable way to sell the rosewood directly on the international markets" as a means to provide additional finance for conservation, but any signs that authorities are moving ahead without proper safeguards could dash the loan, according to the conservationist.
But another environmentalist expressed skepticism of the World Bank's strategy, independent of the outcome of the meeting between illegal loggers and the transition authority that controls Madagascar.
"This reminds me of the way CITES has tried to manage sales of African ivory stockpiles, under this illusion that they can raise revenues from these sales without somehow also promoting ongoing demand and starting the cycle all over again," said the environmentalist who also asked to not to be identified given the sensitivity of the issue. "It's like drug addict behavior."
The source added that the transition authority would need to demonstrate its willingness to stand up to illegal traders if it hoped to receive the full loan or move forward with the World Bank's plan.
Madagascar and rosewood
| | |
| --- | --- |
| | Recent rosewood logging has been associated with a rise in commercial bushmeat poaching of lemurs. |
Madagascar is famed for its biodiversity, including a wealth of endemic plant and animal species. But widespread deforestation and forest degradation has left many species — including dozens of types of lemurs — at risk of extinction. The rosewood trade has exacerbated threats to wildlife by driving habitat destruction and the expansion of commercial bushmeat hunting. The trade has also undermined Madagascar's nascent ecotourism industry, which is an important source of income for communities living around protected areas.
After peaking in 2009 and 2010, rosewood logging has slowed due to an export ban enacted by Madagascar's transition authority in response to international outcry over the destruction of the country's forests. Criticism from environmentalists was so intense at times that shipping companies trafficking rosewood refused to carry the contraband timber despite pressure from traders. Most of the rosewood was destined for China where it was turned into luxury furniture.
The export ban means that much of the illegally-logged rosewood now sits in villages and ports. According to a document (The rosewood chronicles – PDF) released this week, much of the rosewood stock has not been inventoried by authorities, leaving open the possibility that newly-logged wood is being added to stockpiles. Should Madagascar's transition authority re-authorize export it would have no way of knowing when the logs were cut from forests.
Related articles
Endangered species trafficking: What did Gibson Guitar know?
(07/07/2011) A motion filed last month by the U.S. Department of Justice alleges Gibson Guitar knew it was trafficking in endangered timber when it was busted by the U.S. Fish and Wildlife Service in November 2009, reports the Environmental Investigation Agency (EIA).
Environmental groups deny 'conspiracy' claims by Madagascar's acting leader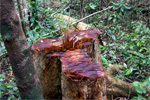 (02/03/2011) Two environmental groups investigating the illegal rosewood trade flatly rejected claims by Madagascar's acting president that they are involved in a campaign to undermine his rule. Andry Rajoelina, the former mayor of the capital city of Antananarivo who assumed power following civil strife in March 2009, claimed last month in an interview with Revue de l'océan Indien that the London-based Global Witness and the Washington D.C.-based Environmental Investigation Agency were attempting to sully his image through their undercover investigation into the rosewood trade. The groups found evidence suggesting that Rajoelina was involved in rosewood trafficking. The evidence included video footage of Chinese rosewood traders claiming to deal directly with Rajoelina.
Burning up biodiversity: forest fires increase in Madagascar
(01/10/2011) The number of fires burning in and around forests in the northeastern part of Madagascar increased during the 2010 burning season relative the the year before, according to analysis of NASA data by WildMadagascar.org / Mongabay.com. The rise in burning corresponds to an especially dry year and continued illegal logging of the region's biologically-rich rainforests.
Extensive logging, lemur hunting in Madagascar national park despite moratorium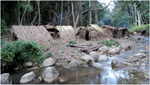 (11/16/2010) A biological survey in Northeastern Madagascar has turned up evidence of extensive logging in Masoala National Park, a UNESCO World Heritage Site renowned for its biologically-rich rainforest. The findings suggest that harvesting of valuable hardwoods—including rosewood, ebony, and palissander—continues despite an official ban on the logging and export of timber.
Local efforts block attempt to ship illegal rosewood from Madagascar
(11/10/2010) Authorities in Madagascar successfully blocked an attempt to ship illegally logged rosewood from the port of Vohemar over the weekend, according to local reports. The incident, while isolated, suggests citizens, the Waters and Forests Administration, local media, and shipping companies are having an impact on slowing the rosewood trade that has devastated Madagascar's rainforest parks, wildlife, and rural communities.
The $1M bed: why Madagascar's rainforests are being destroyed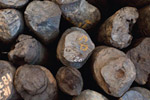 (10/26/2010) Consumer demand for rosewood furniture and musical instruments is driving illegal logging in Madagascar's national parks, endangering wildlife and undermining local community livelihoods, according to a new report from the Environmental Investigation Agency (EIA) and Global Witness. The report, based on more than a year of investigations, shows that Madagascar's valuable hardwoods—including ebony, pallisander, and rosewood—are being illegally harvested from rainforest parks and trafficked to Asia, Europe, and the United States. The vast majority of timber however ends up in China, where it is converted into luxury furniture.
Police in eastern Madagascar arrest foreign journalist investigating illegal timber trafficking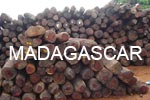 (09/17/2010) Authorities in eastern Madagascar arrested a foreign journalist investigating illegal rosewood trafficking. The arrest, which took place twelve days ago, comes as the central government claims to be cracking down on the illicit rosewood trade. The journalist, whose name and nationality is being withheld to protect his identity, had his camera equipment confiscated by the police in Maroantsetra, a town that is the gateway to Masoala National Park, where much of the rosewood logging is occurring. The police, accompanied by rosewood traffickers, forced the journalist to delete images of timber stockpiles from his camera. The journalist and his guide were then released.
Logging crisis pushes Madagascar's forests on to UNESCO's Danger List
(08/01/2010) UNESCO's World Heritage committee has added Madagascar's unique tropical forests to its Danger List of threatened ecosystems. The move comes following a drawn-out illegal logging crisis that has seen loggers and traders infiltrating the island-nation's national parks for rosewood. Bushmeat hunting of lemurs and other rare species also accompanied the crisis.
The illegal logging cycle in Madagascar
(06/23/2010) The latest issue of the journal Madagascar Conservation & Development provides a comprehensive look into Madagascar's illegal logging trade, which has generated more than $200 million for a small group of individuals over the past year. The trade, which spikes just prior to national elections and may be a source of funds for ruling politicians, has taken a heavy toll on the lowland rainforests of Madagascar, with targeted species now at risk of extinction.
Madagascar resumes shipments of illegally logged timber despite moratorium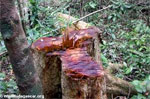 (06/10/2010) Albert Camille Vital, Madagascar's Prime Minister under the regime that seized power during a coup on the Indian Ocean island nation last year, approved this week's shipment of nearly $16 million worth of timber illegally logged from the country's rainforest parks, according to documents provided to mongabay.com.
Madagascar bans rainforest timber exports following global outcry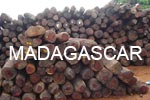 (03/25/2010) Under mounting pressure over illegal logging of its national parks, Madagascar's transitional government on Wednesday reinstated a ban on rosewood logging and exports. The decree (no. 2010-141), which prohibits all exports of rosewood and precious timber for two to five years, was announced during a council meeting held yesterday at Ambohitsorohitra Palace in Antananarivo, Madagascar's capital city.
How to end Madagascar's logging crisis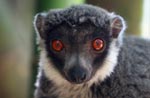 (02/10/2010) In the aftermath of a military coup last March, Madagascar's rainforests have been pillaged for precious hardwoods, including rosewood and ebonies. Tens of thousands of hectares have been affected, including some of the island's most biologically-diverse national parks: Marojejy, Masoala, and Makira. Illegal logging has also spurred the rise of a commercial bushmeat trade. Hunters are now slaughtering rare and gentle lemurs for restaurants.
Satellites being used to track illegal logging, rosewood trafficking in Madagascar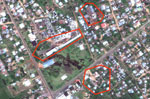 (01/28/2010) Analysts in Europe and the United States are using high resolution satellite imagery to identify and track shipments of timber illegally logged from rainforest parks in Madagascar. The images could be used to help prosecute traders involved in trafficking and put pressure on companies using rosewood from Madagascar.
Coup leaders sell out Madagascar's forests, people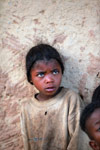 (01/27/2010) Madagascar is renowned for its biological richness. Located off the eastern coast of southern Africa and slightly larger than California, the island has an eclectic collection of plants and animals, more than 80 percent of which are found nowhere else in the world. But Madagascar's biological bounty has been under siege for nearly a year in the aftermath of a political crisis which saw its president chased into exile at gunpoint; a collapse in its civil service, including its park management system; and evaporation of donor funds which provide half the government's annual budget. In the absence of governance, organized gangs ransacked the island's biological treasures, including precious hardwoods and endangered lemurs from protected rainforests, and frightened away tourists, who provide a critical economic incentive for conservation. Now, as the coup leaders take an increasingly active role in the plunder as a means to finance an upcoming election they hope will legitimize their power grab, the question becomes whether Madagascar's once highly regarded conservation system can be restored and maintained.