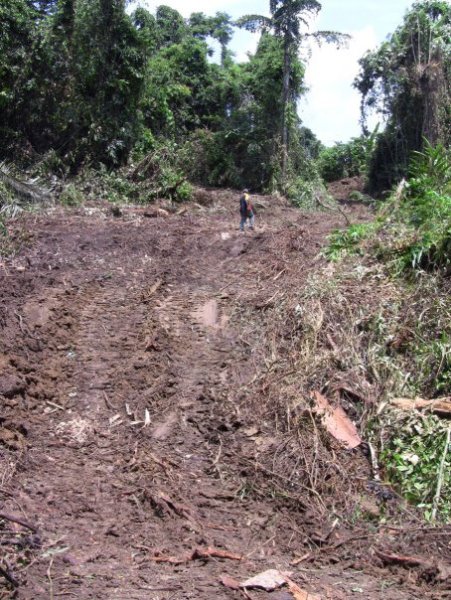 Forest destruction in Papua New Guinea by RH Ramu Logging in 2009. Photo courtesy of Ecological Internet.
Below the radar of larger environmental organizations, Ecological Internet has successfully campaigned on environmental issues around the world. From pressuring a palm oil company to drop plans to turn an entire Pacific island into a plantation to adding an international voice to protests against the illegal rosewood trade in Madagascar, Ecological Internet has built-up a reputation for tough international campaigns via the web.
Recently the organization, including its head Dr. Glen Barry, worked with local communities in Papua New Guinea to deem a logging project by run by Malaysian company, RH Ramu Logging, illegal.
Last week mongabay.com caught up with Glen Barry to discuss a wide-variety of topics including the origins of his activist organization, environmental issues in Papua New Guinea, systemic problems with the Forest Stewardship Council (FSC), and Barry's belief that a moratorium on old growth logging is necessary to stave off 'ecological collapse'.
To read the interview with Glen Barry: : A total ban on primary forest logging needed to save the world, an interview with activist Glen Barry.