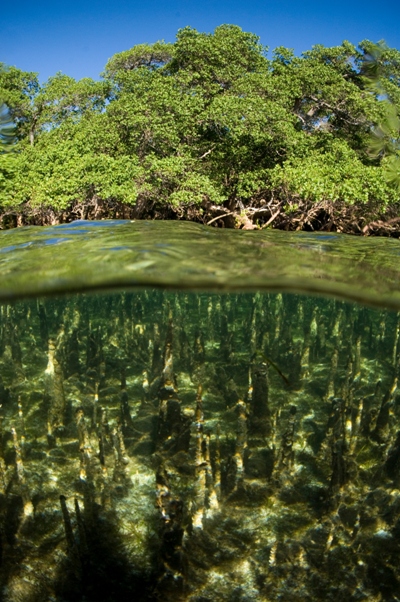 Mangroves at Baie D'Ambodi-Vahibe, Madagascar. © CI/ photo by Sterling Zumbrunn.
According to the first global assessment of mangroves by the Global Marine Species Assessment (GMSA)—a joint initiative of the International Union for Conservation of Nature (IUCN) and Conservation International (CI)—the IUCN Red List has found that 11 out of 70 surveyed species of mangroves as threatened with extinction. Two species, both in Southeast Asia, were found to be Critically Endangered.
To read more about the assessment: 16 percent of mangrove species threatened with extinction.