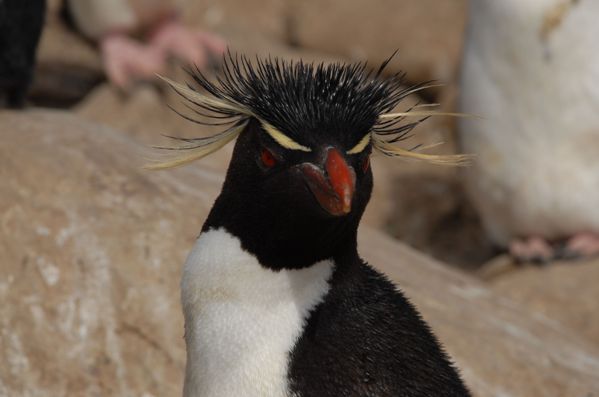 The southern rockhopper penguin (Eudyptes chrysocome) are so-named because they hop from place to place rather than slide on their belly or waddle. Photo by: Brodie Ferguson, 2006.
The species, threatened by fishing nets and pollution, is classified as Vulnerable by the IUCN Red List. But a newly created marine and coastal reserve in Argentina hopes to aid the southern rockhopper penguin survival.
To read more Argentina's new reserve and rockhopper penguins: Rockhopper penguins benefit from new park in Argentina.