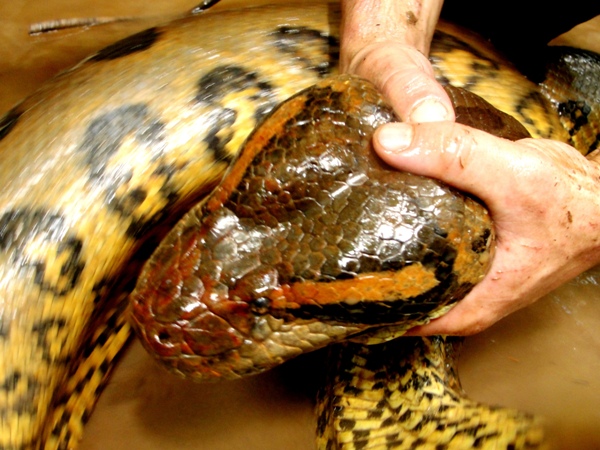 The stuff of myths, legends, and nightmare: the anaconda, according to Paul Rosolie, is even misunderstood by Amazonian tribes.
Rosolie, who refers to the world's largest snakes as 'sweethearts' in a recent interview, leads volunteer expeditions into the Peruvian Rainforest to survey species, learn from local tribes, and support grassroots conservation. He has a deep interest in both anacondas and black caimans, two largely misunderstood Amazonian species.
To read the interview with Rosolie:
Secrets of the Amazon: giant anacondas and floating forests, an interview with Paul Rosolie.