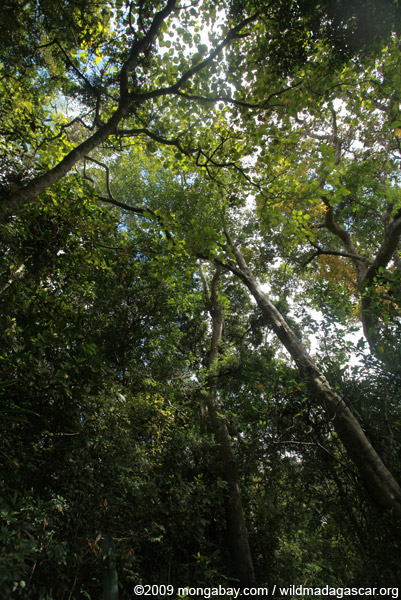 Rainforest in Northeastern Madagascar.
While Madagascar's forests have been greatly reduced in extent as a result of generations of clearing for subsistence agriculture (primarily rice and pasture for zebu cattle), the ones that remain support astounding levels of biodiversity. But Madagascar's most diverse forests have been ravaged this year by loggers exploiting precious hardwoods that will be eventually be sold to consumers in rich countries, primarily in Europe and the United States. Mongabay will be running two in-depth articles in coming days about the trade.
In the meantime a report to be released Wednesday or Thursday warns of the futility of funding conservation in the absence of also taking action to address consumption, the ultimate driver of deforestation.
In absence of measures to address consumption, REDD may fail to protect forests
Rising demand for timber and agricultural products could work against a proposed initiative to reduce emissions from deforestation and degradation (REDD), warns a new report from the Environmental Investigation Agency (EIA). The briefing, Putting the Brakes on Drivers of Forest Destruction: A Shared Responsibility, says that investment in REDD will not be enough to protect forests if the underlying drivers of deforestation — namely consumption — are not addressed. It urges negotiators to re-insert critical text that has been dropped from the working text on REDD ahead of next week's climate change conferences in Copenhagen.