To celebrate Father's Day, the Wildlife Conservation Society released this photo of the lion, "M'wasi", and his daughter Moxie taken at the Bronx Zoo by photographer Julie Larsen Maher.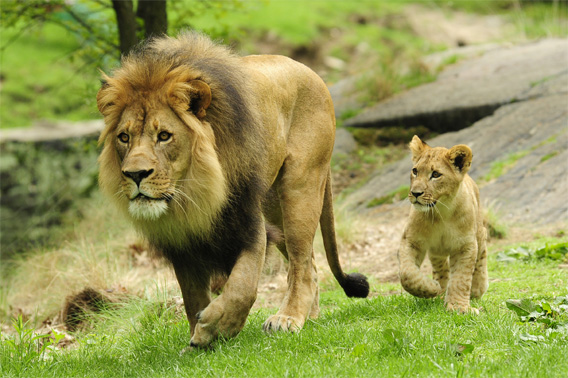 The lion is the second largest cat after the tiger. It ranges from Sub-Saharan Africa to India.
The Bronz Zoo is open 365 days a year.