News articles on whales

---
Mongabay.com news articles on whales in blog format. Updated regularly.





Genetic sleuthing reveals grisly details of historic whale hunting


(11/05/2014) In 1904, Carl Anton Larsen, a Norwegian Antarctic explorer, arrived at Grytviken on the British island of South Georgia with three ships and 60 men, to establish its first commercial whaling station. The number of whaling stations soon increased, and by 1965 these had caught and processed an estimated 175,250 whales.


Is there hope for the vaquita? IUCN calls for action to save world's smallest, rarest porpoise


(09/19/2014) Since the baiji was declared extinct in the early aughts, the vaquita has taken its unenviable position as the world's most threatened cetacean. The tiny porpoise currently numbers around 100, with accidental entanglement in gillnets primarily responsible for its decline. In response, the IUCN recently issued a statement calling for immediate action to curb vaquita bycatch and head off its extinction – which otherwise may lie just around the corner.


Norway slaughters over 700 whales this season

(09/08/2014) As of late August, Norway has killed 729 northern minke whales (Balaenoptera acutorostrata) during its annual whaling season, the highest number taken since 1993.


California blue whales recover to historical levels

(09/05/2014) The population of blue whales in the Eastern Pacific has recovered to 97 percent of historic levels decades after Earth's largest animal was nearly driven to extinction in some places due to the whaling industry, reports a new study published in the journal, Marine Mammal Science.


Coastal wildlife paradise declared biosphere reserve in Argentina (PHOTOS)


(07/15/2014) Conservationists are celebrating the announcement that UNESCO has dubbed Argentina's Península Valdés a biosphere reserve under the Man and Biosphere Program (MBA). A hatchet-shaped peninsula that juts out into the Southern Atlantic Ocean, the world's newest biosphere reserve is home to a hugely-diverse collection of both terrestrial and marine wildlife.


Japan changes its mind about Antarctic whaling ban, plans to continue hunts in 2015


(04/25/2014) Conservation groups were jubilant in response to last month's ruling by the International Court of Justice (ICJ) banning Japan's long-standing "research" whaling practices in the Antarctic. However, the celebrations proved short-lived after news last week that Japan has rescinded its agreement to abide by the ruling and stop whaling altogether, opting instead to redesign its program and continue whale hunts in the Southern Ocean.


Court partially stops Japan's 'scientific' whaling, but Pacific harvests to continue


(04/01/2014) Japan has harvested thousands of whales in North Pacific and Antarctic waters since the implementation of a global ban on whaling, eliciting harsh criticism from the international community. Now, in a landmark decision, the International Court of Justice (ICJ) has ruled that Japan must cease its whaling activities in the Antarctic.


Scientists spy on whales from space

(03/11/2014) Although whales are the biggest animals on the planet, scientists have found in difficult to count them. But a new study in PLOS ONE may change this: researchers tested the idea of counting whales using high resolution satellite imagery. Employing a single image from the WorldView2 satellite, scientists went about counting a pod of southern right whales in the Golfo Nuevo off the coast of Argentina.


Scientists discover new whale species


(02/14/2014) Beaked whales are incredibly elusive and rare, little-known to scientists and the public alike—although some species are three times the size of an elephant. Extreme divers, beaked whales have been recorded plunging as deep as 1,800 meters (5,900 feet) for over an hour. Few of the over 20 species are well-known by researchers, but now scientists have discovered a new beaked whale to add to the already large, and cryptic, group: the pointed beaked whale (Mesoplodon hotaula).


Incredible encounter: whales devour European eels in the darkness of the ocean depths


(02/11/2014) The Critically Endangered European eel makes one of the most astounding migrations in the wild kingdom. After spending most of its life in Europe's freshwater rivers, the eel embarks on an undersea odyssey, traveling 6,000 kilometers (3,720 miles) to the Sargasso Sea where it will spawn and die. The long-journeying eels larva than make their way back to Europe over nearly a year. Yet by tracking adult European eels (Anguilla anguilla) with electronic data loggers, scientists have discovered that some eels never make it to their spawning ground, but instead are swallowed-up in the depths by leviathans.


Photos: Japanese fishermen slaughter 41 dolphins, capture 52 in 'The Cove'

(01/21/2014) The annual dolphin hunt in Taiji, Japan ended on Monday with dozens being slaughtered for meat and captured for sale to amusement parks, reports Sea Shepherd, an ocean activist group that campaigns against the practice and just released photos documenting the weekend's harvest.


Japanese whale hunt stopped, for now

(01/06/2014) Anti-whaling group Sea Shepherd said its fleet of ships has successfully disrupted the annual Japanese whale hunt in the waters off Antarctica.


Activists urge Southwest to drop SeaWorld over whale concerns


(01/06/2014) More than 27,000 people have signed a petition calling on Southwest Airlines Co. (LUV) to drop its partnership with SeaWorld Entertainment, Inc. (NYSE:SEAS), over the theme park's treatment of its marine mammals, reports Change.org, the site that is hosting the petition.


Sonar directly impacts whale behavior, according to military study


(12/13/2013) Noises from pile-driving, explosives, ship motors and other industrial activities have all been linked to adverse effects on marine wildlife. A new study, funded by the US Navy and published in Proceedings of the Royal Society B, suggests that military sonar may be directly impacting whale behavior. The idea that sonar might affect the behavior of whales is not new. A number of reports in the past have linked the use of military sonar to mass stranding events of beaked whales and baleen whale species.


Sonar used by oil company caused mass whale stranding in Madagascar

(09/25/2013) An oil company's use of a high-frequency mapping sonar system was responsible for a mass whale stranding in northwest Madagascar in 2008, finds a new report.


Australia aims to end Japan's whaling


(06/27/2013) Australia is hoping to put a permanent end to Japan's annual slaughter of hundreds of whales in the Southern Ocean, in a landmark legal challenge that begins this week. Australia, a vocal opponent of Japan's annual "scientific" hunts in the Antarctic, says it is confident that the international court of justice (ICJ) in The Hague will outlaw the hunts at the end of a highly anticipated case that is due to start on Wednesday.


Whales teach each other new feeding behavior


(05/29/2013) Humpback whales (Megaptera novaeangliae), popularly known for their majestic and alluring underwater mating songs and acrobatic breaches, have shown that they can adapt to changing prey variability by passing on new hunting techniques to each other. According to new findings in the journal Science, a team of researchers have revealed the cultural spread of new hunting techniques through a population of humpback whales over the span of 27 years.


Are seagulls killing whales in Patagonia?


(05/08/2013) It sounds ludicrous, but it could just be true: scientists say seagulls may be responsible for hundreds of southern right whale moralities off the Argentine coastline. Since 2003, scientists have documented the deaths of 605 southern right whales (Eubalaena australis) near Península Valdés which the whales use as a nursery. Notably, 88 percent of these were newborn calves. The death rate is so high that researchers now fear for the whales' long-term survival.


Munching on marine plastic kills sperm whale


(05/07/2013) What do children's toys, balloons, mattresses and plastic bags have in common? They can, along with more non-biodegradable pollutants, be found in the belly of a sperm whale, the topic of a new study in the Marine Pollution Bulletin. The same whale that swallowed Jonah from the Bible, Geppetto from Collodi's Pinocchio, and the crew of the Pequod from Melville's Moby-Dick is now swallowing trash from the Spanish-Mediterranean coast, and in the Strait of Gibraltar.


Japan killed record low number of whales

(04/05/2013) Japan blamed environmental activists for a "record low" take during this year's whaling season in the Southern Ocean, reports Kyodo News.


Save Lolita: new film urges release of captive killer whale


(01/22/2013) Through his new 90-second PSA, Save Lolita, filmmaker Daniel Azarian wanted to connect people to the plight of Lolita on a deeply human level; the only problem: Lolita is an orca, also known as a killer whale. But the stark, moving PSA succeeds, given the sociability of an individual—human or orca—who was stolen from her family and held in captivity for the past 42 years at Miami's Seaquarium.


Whale only known from bones washes up on beach in New Zealand


(11/05/2012) In 2010, a whale mother and male calf were found dead on Opape Beach in New Zealand. Although clearly in the beaked whale family—the most mysterious marine mammal family—scientists thought the pair were relatively well-known Gray's beaked whales (Mesoplodon grayi). That is until DNA findings told a shocking story: the mother and calf were actually spade-toothed beaked whales (Mesoplodon traversii), a species no one had ever seen before as anything more than a pile of bones.


Humpback whales delaying migration due to Antarctic changes

(07/30/2012) Humpback whales in the Antarctic are delaying their migration to feed on krill that are staying later due to reduced extent of sea ice, a possible consequence of climate change, reports a study published in the journal Endangered Species Research.


Video: All white killer whale spotted in Russia

(04/27/2012) Scientists in Russia have captured the first-known video footage of an all-white killer whale.


Beyond Bigfoot: the science of cryptozoology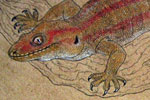 (03/26/2012) Anyone who doubts cryptozoology, which in Greek means the "study of hidden animals," should remember the many lessons of the past 110 years: the mountain gorilla (discovered in 1902), the colossal squid (discovered in 1925, but a full specimen not caught until 1981), and the saola (discovered in 1992) to name a few. Every year, almost 20,000 new species are described by the world's scientists, and a new book by Dr. Karl Shuker, The Encycloapedia of New and Rediscovered Animals, highlights some of the most incredible and notable new animals uncovered during the past century.


Featured video: scientists capture first footage of Shepherd's beaked whale

(02/27/2012) Scientists have captured what is believed to be the world's first footage of the cryptic Shepherd's beaked whale (Tasmacetus shepherdi), one of a number of beaked whale species about which scientists know almost nothing.


Amazon.com stops selling whale meat

(02/22/2012) Amazon Japan, a subsidiary of Amazon.com, pulled all whale meat products (and possibly dolphin meat) from its site after a new report by the Environmental Investigation Agency (EIA) and the Humane Society International highlighted the issue. Last December the organizations recorded 147 whale products on sale at Amazon Japan despite an international whaling moratorium since 1986. Japan, along with Iceland and Norway, continues to industrially hunt whales. Japan says their whale hunt is for scientific purposes only, but environmentalists dispute this.


87 marine mammals still eaten by people

(01/24/2012) Threats to marine mammals usually include climate change, drowning as by-catch, pollution, depletion of prey, but what about eating marine mammals? A new study in Biological Conservation finds that a surprising 87 marine mammals—including polar bears, small whales, and dolphins—have been eaten as food since 1990 in at least 114 countries.


Featured video: tuna industry bycatch includes sea turtles, dolphins, whales

(01/16/2012) A Greenpeace video, using footage from a whistleblower, shows disturbing images of the tuna industry operating in the unregulated waters of the Pacific Ocean. Using fish aggregation devices (FADs) and purse seine nets, the industry is not only able to catch entire schools of tuna, including juvenile, but also whatever else is in the area of the net.


How much is the life of a whale worth?

(01/16/2012) How do you end a decades-long conflict between culture and conservation? How do you stop a conflict where both sides are dug in? A new paper in Nature proposes a way to end the long and bitter battle over whaling: environmentalists could pay whalers not to whale.


Photos: satellite tracking of the unicorn of the sea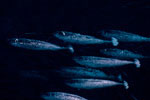 (10/19/2011) A new program aims to track one of the ocean's most enigmatic creatures: the narwhal (Monodon monoceros). Tagging nine narwhales in August, researchers plan to track the species in order to gain new insights about how the little-known toothed whale will withstand a rapidly melting Arctic due to climate change. "[This] is a chance to better understand these animals while their world changes around them. We know narwhals are often associated with sea ice, and we know the sea ice is shrinking. WWF is trying to understand how narwhals, as well as all other ice associated animals in the arctic can adapt to a changing environment," says Peter Ewins with WWF-Canada.


Sowing the seeds to save the Patagonian Sea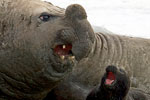 (09/07/2011) With wild waters and shores, the Patagonia Sea is home to a great menagerie of marine animals: from penguins to elephants seals, albatrosses to squid, and sea lions to southern right whales. The sea lies at crossroads between more northern latitudes and the cold bitter water of the Southern Ocean, which surround Antarctica. However the region is also a heavy fishing ground, putting pressure on a number of species and imperiling the very ecosystem that supplies the industry. Conservation efforts, spearheaded by marine conservationist Claudio Campagna and colleagues with the Wildlife Conservation Society (WCS), are in the early stages. Campagna, who often writes about the importance of language in the fight for preservation, has pushed to rename the area to focus on its stunning wildlife.


The glass is half-full: conservation has made a difference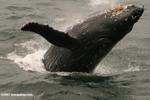 (08/11/2011) Don't despair: that's the message of a new paper in Trends in Ecology and Evolution, which argues that decades of conservation actions at multiple scales have had a positive impact for many of the world's endangered species. While such actions have not yet turned back the tide of the current mass extinction crisis, they have achieved notable successes which often get lost in the gloom-and-doom news stories on biodiversity declines. According to the paper, conservation actions take place on three scales. Microscale conservation focuses on a single species or ecosystem; mesoscale means conservation cooperation between a number of countries, such as efforts to curb the illegal wildlife trade or protect wide-ranging species; and finally macroscale means global organizations or campaigns, such as those that pressure multinational corporations to become more biodiversity-friendly.


Decline in top predators and megafauna 'humankind's most pervasive influence on nature'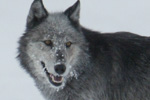 (07/14/2011) Worldwide wolf populations have dropped around 99 percent from historic populations. Lion populations have fallen from 450,000 to 20,000 in 50 years. Three subspecies of tiger went extinct in the 20th Century. Overfishing and finning has cut some shark populations down by 90 percent in just a few decades. Though humpback whales have rebounded since whaling was banned, they are still far from historic numbers. While some humans have mourned such statistics as an aesthetic loss, scientists now say these declines have a far greater impact on humans than just the vanishing of iconic animals. The almost wholesale destruction of top predators—such as sharks, wolves, and big cats—has drastically altered the world's ecosystems, according to a new review study in Science. Although researchers have long known that the decline of animals at the top of food chain, including big herbivores and omnivores, affects ecosystems through what is known as 'trophic cascade', studies over the past few decades are only beginning to reveal the extent to which these animals maintain healthy environments, preserve biodiversity, and improve nature's productivity.


Animal picture of the day: humpback whale breaching

(07/12/2011) The humpback whale (Megaptera novaeangliae) is a conservation success story. Decimated by centuries of whaling, most populations have risen since a moratorium was placed on commercial whaling in the 1966. Today, over 60,000 humpback whales migrate through the world's oceans, though this is still considerably less than the historic population.


Rise in the number of whales hit by ships prompts Coast Guard to consider changes

(12/27/2010) A bumper crop of krill along the West Coast this past summer lured whales into the paths of cargo ships. With five collision deaths confirmed, and many more suspected, the US Coast Guard is investigating ways to mitigate future losses of these rare mammals.


Kite-photography gives new perspective to whale migration

(12/22/2010) A new project sponsored by Nokia uses KAPing - kite aerial photography - to get an innovative look at whale behavior. The project will be taking place in Hawaii and will document the area's annual humpback whale migration.


Disappearance of arctic ice could create 'grolar bears', narlugas; trigger biodiversity loss

(12/22/2010) The melting of the Artic Ocean may result in a loss of marine mammal biodiversity, reports a new study published in the journal BNature and conducted jointly by the National Oceanic and Atmospheric Association (NOAA), the University of Alaska, and the University of Massachusetts. The study is the first to project what might happen if species pushed into new habitats because of ice loss hybridize with one another, resulting in such crossbreeds as "narlugas" and "grolar bears".


Island nation announces Ukraine-sized sanctuary for whales and dolphins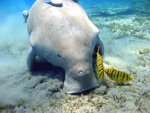 (10/24/2010) Dolphins, whales, and dugongs will be safe from hunting in the waters surrounding the Pacific nation of Palau. At the Convention on Biological Diversity (CBD) in Nagoya, Japan, Palau's Minister of the Environment, Natural Resources and Tourism, Harry Fritz, announced the establishment of a marine mammal sanctuary covering over 230,000 square miles (60,000 square kilometers) of the nation's waters, an area the size of Mongolia.


Flickr reveals longest whale migration

(10/14/2010) Communal photo sharing site, Flickr, has allowed researchers to discover the longest migration by a whale yet recorded. Ten years ago a female humpback whale swam from Brazil to Madagascar, covering around 6,090 miles (9,800 kilometers). The migration tops the previous record by 2,485 miles (4,000 kilometers). Not only is this a record for a whale, it's a record for non-human mammals.


Oil disaster threatens Gulf of Mexico's deep water titans



(07/19/2010) As I discovered in the course of researching my book, No Rain in the Amazon: How South America's Climate Change Affects the Entire Planet (Palgrave, 2010), the oil industry has had a poor record when it comes to protecting aquatic sea life. Take for example the manatee, which has been put at risk from the Amazon to the Gulf of Mexico as a result of the oil industry. One of the most outlandish creatures on the planet, the shy and retiring manatee, which gets its name from an American Indian word meaning "Lady of the Water," was first described as a cross between a seal and hippo. The creature has a wonderfully round body, mostly black skin the texture of vinyl, a bright pink belly, a diamond-shaped tail and a cleft lip.


Conservation photography: on shooting and saving the world's largest temperate rainforest, an interview with Amy Gulick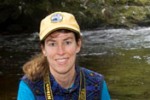 (07/11/2010) Most of the US's large ecosystems are but shadows of their former selves. The old-growth deciduous forests that once covered nearly all of the east and mid-west continental US are gone, reduced to a few fragmented patches that are still being lost. The tall grassy plains that once stretched further than any eye could see have been almost wholly replaced by agriculture and increasing suburbs. Habitats, from deserts to western forests, are largely carved by roads and under heavy impact from resource exploitation to invasive species. Coastal marine systems, once super abundant, have partially collapsed in many places due to overfishing, as well as pollution and development. Despite this, there are still places in the US where the 'wild' in wilderness remains largely true, and one of those is the Tongass temperate rainforest of Southeast Alaska.


In the midst of marine collapse will we save our last ocean?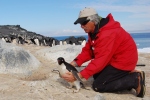 (07/05/2010) Imagine an ocean untouched by oil spills: a sea free of pollution, invasive species, dead zones, and over-exploitation; waters where marine animals exist in natural abundance and play ecological roles undimmed by mankind. Such a place may sound impossible in today's largely depleted oceans, but it exists: only discovered in 1841, the Ross Sea spreads over nearly a million kilometers adjacent to the Antarctic continent. Here killer whales, penguins, sea birds, whales, and giant fish all thrive. However, even with its status as the world's 'last ocean', the Ross Sea has not escaped human impact. Over the last 15 years commercial fisheries have begun to catch one of its most important species in the ecosystem to serve them up on the dinner plates of the wealthy.


Whaling talks break down: ban stays in place, yet whaling will continue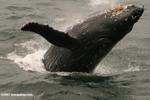 (06/23/2010) The International Whaling Commission (IWC), which was supposed to decide a way forward for whales over the next decade has ended without an agreement. Talks broke down, according to participants, because countries opposed to whaling and those that continue hunting and killing whales despite a ban on commercial whaling—i.e. Japan, Norway, and Iceland—have been unable to find enough common ground to pound out an agreement.


To whale or not to whale?: nations, environmental groups do some soul-searching

(06/22/2010) There are two ways forward on whaling according to visions being put forward at the International Whaling Commission this week. One way is to uphold the 24-year-long ban on hunting and killing whales. While this road sends a strong pro-conservation message, it also means that Japan, Norway, and Iceland will continue whaling as they have over the past couple decades, killing an average of 2,000 whales annually. These three countries employ a variety of excuses for their whaling—Iceland and Norway simply state that they do not recognize the whaling ban while Japan claims its whaling is only done for 'scientific purposes'—but it is clear that they will not end whaling and, to date, there is no punishment for their dismissal of the international treaty.


The penguin crisis: over 60 percent of the world's penguins threatened with extinction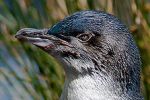 (06/10/2010) Everyone loves penguins. With their characteristic black-and-white 'tuxedo' markings, upright waddle, and childlike stature, penguins seem at once exotic and familiar: exotic because they live far from most human habitations, familiar because they appear in innumerable books and movies. From Mr. Popper's Penguins to Happy Feet, and from March of the Penguins to And Tango Makes Three, penguins pop-up everywhere. The flightless birds have even provided the name and symbol to one of the world's most successful publishing houses. Yet despite their popularity amid the human kingdom, few people seem aware that penguins worldwide are facing an extinction crisis.


Will we ever know the full wildlife toll of the BP oil spill?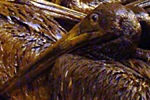 (06/08/2010) Will we ever know the full wildlife toll of the BP oil spill? The short answer: no. The gruesome photos that are making the media rounds over the last week of oiled birds, fish, and crustaceans are according to experts only a small symbol of the ecological catastrophe that is likely occurring both in shallow and deep waters. Due to the photos, birds, especially the brown pelican, have become the symbol of the spill to date. But while dozens of birds have been brought to rescue stations covered in oil, the vast majority will die out at sea far from human eyes and snapping cameras, according to Sharon Taylor a vet with the US Fish and Wildlife Service.


Whale skeleton reveals species unknown to science

(09/22/2009) The importance of a whale to the oceanic ecosystem does not end with its life. After dying, a whale's body sinks to the bottom of the ocean and becomes food for many species, some of whom specialize on feeding on these corpses.


Slaughter of dolphins and whales begins in cove made famous by film

(09/09/2009) Japan Probe reports that the annual dolphin slaughter by fishermen in the Japanese town of Taiji has begun. The hunt was delayed by the presence of Japanese and foreign press in the cove during the first days when the hunt was supposed to begin.


Oil spill off Australia potential 'disaster' for marine wildlife

(08/30/2009) Oil is leaking from an offshore drilling rig in the Timor Sea near Australia's Northwest coast. Authorities say it will be weeks before the leak is plugged: they are awaiting the arrival of a drilling rig from Singapore to plug the leak.


Blue whales return to migration pattern used before commercial whaling


(05/13/2009) The blue whale may be returning to a migration route that it abandoned during commercial whaling. Researchers have discovered whales migrating from California to the coastlines of British Columbia and the Gulf of Alaska for the first time since 1965. Fifteen different cases of whales have been recorded in the north Pacific; four of the whales were individuals who had been viewed off the coast of California, as well.


Study confirms that sonar can cause deafness in dolphins

(04/08/2009) A new study in Biology Lettersconfirms what marine biologists have long suspected: loud sonar can cause temporary deafness in dolphins, possibly explaining some mass strandings. The study, using a captive dolphin in a controlled experiment, found that sonar at high prolonged levels could even lead to slight behavioral changes.


Marine Protected Areas too small for whales and dolphins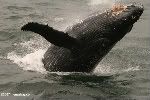 (04/07/2009) Current Marine Protected Areas (MPAs) are too small to adequately serve whales and dolphins according to the Whale and Dolphin Conservation Society (WDCS). The international organization is calling for a global network of MPAs to save the ocean's most beloved inhabitants. "A worldwide effort must be made urgently to identify and define whale and dolphin critical habitats and hot spots," said WDCS Research Fellow, Erich Hoyt.


Infant blue whale filmed underwater

(03/06/2009) Off the waters of Costa Rica in January 2008 scientists and photographers with National Geographic filmed an infant blue whale swimming near its mother. They believe this is the first time a baby blue whale has been filmed underwater.


Iceland reaffirms whaling targets for 2009

(02/19/2009) Iceland's interim government will allow whaling to continue through 2009 but left in question whether it would be permitted in the future, reports Reuters.


Fishermen - not whales as claimed by Japan - are the cause of fisheries depletion


(02/12/2009) Fishermen calling for a resumption of whaling to restore commercial fish stocks are taking the wrong approach, argue researchers writing in the journal Science. Analyzing data on fish catch and whale abundance off the coast of northwestern Africa and the Caribbean, Leah R. Gerber and colleagues show that fishermen remove far more fish than whales consume, undermining the agreement by whaling nations that whales are driving depletion of fisheries.


Iceland raises whale killing quota to 150 fin whales, 100 minkes per year

(01/28/2009) The outgoing administration in Iceland has substantially raised the country's whaling quota, reports the BBC.


A new reason to ban whaling: your health

(11/28/2008) Health officials have recommended a ban on the eating of pilot whales, a traditional food source, in the Faroe Islands, reports New Scientist. The build-up of toxins — which bioaccumulate up the food chain as predators feed on tainted organisms — have rendered whale meat harmful to humans.


Supreme Court lifts ban on sonar testing, whales lose

(11/12/2008) A Supreme Court decision will allow the Navy to continue its of sonar in training exercises off the coast of California, a defeat for environmental groups who say sonar is harmful to whales, reports the Associated Press.


Rainforest biodiversity at risk from global warming

(10/09/2008) Climbing temperatures may doom many tropical species to extinction if they are unable to migrate to higher elevations or cooler latitudes, report researchers writing in Science.


Argentina bans fishing, trawling in eco-rich area

(10/09/2008) The government of Argentina has banned commercial fishing along Burdwood Bank, an 1,800 square kilometer (694 square mile) submerged island off its southern coast, according to the Wildlife Conservation Society (WCS).


Whaling Commission issues media blackout on discussions to lift whale killing ban

(09/11/2008) The survival of whales is perhaps the most successful conservation story of the 20th century. Since a moratorium on commercial hunting, some whale species have staged dramatic recoveries. In May it was announced that the humpback whale population has climbed from 1,500 to 20,000 individuals, resulting in it being "downlisted" from vulnerable to least concern, according to the IUCN's Red List. Others, like the blue whale, appear to have stable populations but recovery remains slow.


Whale meat is back on the menu in Iceland

(09/02/2008) Whale meat is back at restaurants and food markets in Iceland, reports the WALL STREET JOURNAL.


The extinction of the baiji a 'wake-up call' to conserve vaquita and other cetaceans

(08/25/2008) In December of 2006 an expedition spent six weeks surveying the Yangtze River in China for one of the world's rarest cetaceans, the baiji. Also known as 'The Goddess of the Yangtze' the shy river-dolphin had roamed the river for millions of years locating fish with echolocation. The survey came back empty-handed without a spotting a single dolphin. Dr. Jay Barlow, a member of the surveying team, described his emotions on the expedition's findings in an interview with Mongabay.com: "I was stunned. I knew the species was in trouble, but I did not think they were already gone. We really had not seen the extinction of a large mammal species in 50 years, so we grew complacent."


The long-ignored ocean emergency and what can be done to address it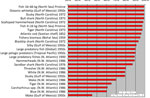 (08/18/2008) This year has been full of bad news regarding marine ecosystems: one-third of coral species threatened with extinction, dead-zones spread to 415 sites, half of U.S. reefs in fair or bad condition, increase in ocean acidification, tuna and shark populations collapsing, and only four percent of ocean considered pristine. Jeremy Jackson, director of the Scripps Center for Marine Biodiversity and Conservation at the University of California, San Diego, synthesizes such reports and others into a new paper, published in the journal Proceedings of the National Academy of Sciences, that boldly lays out the scope of the oceanic emergency and what urgently needs to be done.


The end of migrations: wildlife's greatest spectacle is critically endangered

(07/28/2008) If we could turn back the clock about 200 years, one could watch as millions of whales swam along their migration routes. Around 150 years ago, one could witness bison filling the vast America prairie or a billion passenger pigeons blotting out the sky for days. Only a few decades back and a million saiga antelope could be seen crossing the plains of Asia.


Whale biomimicry inspires better wind turbines

(07/07/2008) By studying and mimicking the characteristics of the flippers, fins and tails of whales and dolphins, engineers have devised more a efficient way to generate wind power, reports a researcher presenting at the Society for Experimental Biology's Annual Meeting in Marseille, France.


Humpback whale population is recovering

(05/21/2008) The number of humpback whales in the North Pacific Ocean has increased substantially since international and federal protections were put into place in the 1960s and 70s, according to a new study involving more than 400 whale researchers throughout the Pacific region.


The Arctic's most threatened marine mammals due to climate change

(04/25/2008) A recent study has measured the sensitivity to Arctic marine mammals to climate change. The study found that the three species most vulnerable to climate change are the hooded seal, the polar bear, and the narwhal: the common thread between these species being the loss of sea ice.


Japan cancels plan to kill 50 humpback whales

(12/21/2007) Japan has canceled highly controversial plans to kill 50 humpback whales for purported "scietific purposes" (the meat is sold in fish markets) after widespread condemnation from environmentalists and governments. .


Evolution of whales challenged

(12/19/2007) Modern whales appear to have evolved from a raccoon-sized creature with the body of a small deer, according to scientists writing in the journal Nature. The results challenge the theory that cetaceans are descended from even-toed ungulates (artiodactyls) like hippos, as previous molecular analysis has suggested.


Only 150 vaquita remain

(11/19/2007) Only 150 individual vaquita, the world's smallest cetacean, remain, according to a new study published in conservation Biology. The species has been decimated as accidental bycatch in fishing nets in its Gulf of California habitat. Researchers--who say there may be only a two-year window to save the species from extinction--have launched a last-ditch conservation effort.


Whale stranded 1,000 miles up the Amazon river

(11/17/2007) An 18-foot minke whale was found beached on a sandbar 1,000 miles up a tributary of the Amazon river, reported Globo television and the Associated Press.


Apology for Whale Shooting given by Tribe

(09/13/2007) The ninth of September saw a gray whale shot and killed by members of the Makah Tribe, off the coast of the Washington Coast, in the Strait of Juan de Fuca.


Gray whale populations a fraction of historic level

(09/10/2007) The current population of gray whales is one-third to one-fifth of the number found in the Pacific before industrial whaling began in the 19th century, reports a new study based on genetic analysis.


Squid chasing drove evolution of whale sonar

(09/06/2007) A University of California at Berkeley study argues that dolphins and other toothed whales developed sonar to chase schools of squid swimming near the ocean surface at night.


Iceland halts whaling

(08/24/2007) With stagnant demand for whale meat nearly a year after ending its ban on commercial whaling, Iceland said it would not issue new whale-hunting quotas until it gets an export license from Japan, reports Reuters.


U.S. court blocks sonar testing to protect whales

(08/07/2007) A U.S. federal court blocked the Navy from using a type of sonar that environmentalists say pose a threat to whales off the coast of California. The judge noted that the Navy's own analyses concluded that the Southern California exercises "will cause widespread harm to nearly thirty species of marine mammals, including five species of endangered whales, and may cause permanent injury and death" and characterized the Navy's proposed mitigation measures as "woefully inadequate and ineffectual."


How to save the world's oceans from overfishing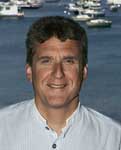 (07/08/2007) Global fishing stocks are in trouble. After expanding from 18 millions tons in 1950 to around 94 million tons in 2000, annual world fish catch has leveled off and may even be declining. Scientists estimate that the number of large predatory fish in the oceans has fallen by 90 percent since the 1950s, while about one-quarter of the world's fisheries are overexploited, depleted, or recovering from depletion. Despite these dire trends, the situation is changing. Today some of the world's largest environmental groups are focused on addressing the health of marine life and oceans, while sustainable fisheries management is at the top of the agenda for intergovenmental bodies. At the forefront of these efforts is Mike Sutton, director of the Monterey Bay Aquarium's conservation program: the Center for the Future of the Oceans. The aquarium, which has long been recognized as one of the world's most important marine research facilities, is pioneering new strategies for protecting the planet's oceans. Sutton says the approach has four parts: establishing new marine protected areas, pushing for ocean policy reform, promoting sustainable seafood, and protecting wildlife and marine ecosystems.


Harpoon proves whale is 115-130 years old

(06/12/2007) A 19th-century weapon found in the neck of a 50-ton bowhead whale caught off Alaska shows that cetaceans can live more than 100 years, reports the Associated Press (AP).


Japan and Iceland defeated on pro-whaling initiative

(06/07/2007) Japan and Iceland failed in their latest attempts to lift regulations protecting whales, reports the Whale and Dolphin conservation Society. Measures introduced at the Convention on International Trade in Endangered Species of Wild Fauna and Flora (CITES) meeting in the Hague were defeated 55 (against) to 28 (for) with 13 abstentions Thursday.


South Korea fishermen cheat on whale killing

(05/09/2007) Fishermen in South Korea are killing far more whales than they claim, reports an article in New Scientist Magazine. DNA fingerprinting of whale meat purchased in local markets suggests that South Korea caught 827 minke whales between 1999 and 2003, well above the 458 they reported.


Japan will kill 50 humpbacks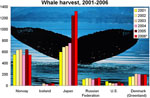 (04/26/2007) Humpback whale populations are rebounding but concerns are rising over Japan's plans to kill 50 humpback whales for "scientific" research, reports a paper published in the latest issue of Science.


Jumbo squid and sperm whales tagged

(03/08/2007) Scientists have simulatenously tagged sperm whales and jumbo squid off Mexico's Pacific coast, allowing them to be tracked by satellite even as they dive to depths exceeding 3000 feet. Details of the effort are published in in the March 12 edition of the journal Marine Ecology Progress Series (MEPS).


China will continue search for 'extinct' baiji river dolphin

(12/18/2006) Chinese state media reports that scientists will continue to search for the baiji dolphin even after a 38-day search failed to produce any evidence of its existence in the Yangtze River.


The Vaquita, the world's smallest cetacean, dives toward extinction

(12/10/2006) Accidental death in fishing nets is driving the world's smallest cetacean, the Vaquita (Phocoena sinus), towards extinction, according to a new study published in the current issue of Mammal Review, the official scientific periodical of the Mammal Society.


How many whales are enough?

(11/30/2006) Iceland's decision to resume hunting endangered fin whales raises an important question: how many whales are enough to sustain a population? While conservionists will debate over the actual number using varying models and population studies, a new paper published in the journal Bioscience attempts to establish a new system for setting population targets for threatened species.


Whales share human brain cells

(11/27/2006) Whales share brain cells with humans according to a new study published online November 27, 2006 in The Anatomical Record, the official journal of the American Association of Anatomists. The research suggests that "certain cetaceans and hominids may have evolved side by side."


Grey whales missing from traditional feeding grounds

(10/23/2006) Researchers found few grey whales in their traditional feeding grounds in the North Pacific last summer according to a scientist at the University of Bath. Dr. William Megill, a professor of mechanical engineering with special interest in biomimetics at the University of Bath, said that the absence of the 17,000 grey whales from traditional summer feeding grounds in the North Pacific could be cause for concern, despite the species' recent removal from the endangered species list.


Ancient blue whale was a shark killer

(08/22/2006) A 25-million-year-old whale fossil from southeastern Australia suggests a curious origin for baleen whales. Presented at the at the Melbourne Museum last week, the fossil shows that earliest baleen whales were small, toothed and highly predatory creatures with enormous eyes -- virtually the opposite of the baleen whales we know today. These, like the blue whale and the humpback are gentle, toothless giants that feed on krill and other tiny organism.


Norwegian killer whales most toxic mammals in Arctic

(12/12/2005) Initial scientific results show Norwegian killer whales are the most toxic mammals in the Arctic, says WWF, the global conservation organization. Previous research awarded this dubious honour to the polar bear, but a new study shows that killer whales have even higher levels of PCBs, pesticides and a brominated flame retardant.


Underwater sound pollution threat to marine life says new report

(11/21/2005) New evidence shows that the rising level of intense underwater sound produced by oil and gas exploration, military sonar and other manmade sources poses a significant long-term threat to whales, dolphins, fish and other marine species, according to a report published today by the Natural Resources Defense Council (NRDC).


Whale uses fish as bait to catch seagulls then shares strategy with fellow orcas

(09/07/2005) An enterprising young killer whale at Marineland has figured out how to use fish as bait to catch seagulls -- and shared his strategy with his fellow whales.


Humpback whale tracked migrating between ocean basins

(08/18/2005) For the first time ever, a genetic study has followed a single humpback whale from one ocean basin to another, adding to traditional notions of the migratory patterns of these majestic marine mammals in the process, according to researchers from the Wildlife conservation Society (WCS), the American Museum of Natural History (AMNH), and New York University.