News articles on water

---
Mongabay.com news articles on water in blog format. Updated regularly.






Indonesia's public water movement consolidates after two of its biggest wins
(04/17/2015) With the tide of privatized water in Indonesia as close to turning since the dictator Suharto was president, an entire spectrum of stakeholders is scrambling to chart a path forward on the heels of two landmark – and unexpected – court decisions. First, the Constitutional Court struck down the main governing law on water resources. Then a Jakarta court annulled the city's contract with private operators Palyja and Aetra, which have run the city's piped network since 1998 amid continual allegations of corruption and mismanagement.
Lima to restore pre-Incan aqueducts to alleviate its water crisis
(04/16/2015) To tackle a looming water crisis, the city of Lima, Peru, is planning a series of green infrastructure projects, including the restoration of an ancient network of aqueducts in the mountains above the city. With a rapidly growing population of around 8.75 million Lima is the world's second largest desert city, and no stranger to water shortages.
U.S. Central Plains and Southwest will likely face apocalyptic drought
(02/12/2015) In the recent film Interstellar, a mysterious phenomenon known as "the blight" is wiping out agriculture around the world until only corn—for some reason—survives. Humanity is on the brink of starvation. While the blight may be science fiction, global warming is not, and a new study finds that future warming could decimate the western U.S. over the next century.
Norway sovereign fund drops coal, tar sands, gold-mining companies

(02/09/2015) In its first-ever report on responsible investing, Norway's pension fund announced last week that it has divested from 114 companies in the past three years due to concerns over global warming, deforestation, and sustainability as well as long-term financial viability. Worth a staggering $861 billion, Norway's Government Pension Fund Global (GPFG) is the world's largest sovereign wealth fund.
Accounting for natural capital on financial exchanges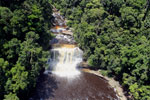 (01/26/2015) Last month, Norway's stock exchange, the Oslo Børs, introduced a way for investors to use their money to promote sustainability. A new list by the stock exchange highlights green bonds, financial products issued by companies to raise capital for environmentally friendly projects. Notably, the list requires that issuing companies obtain and publicize outside opinions on the projects' environmental features.
Endangered mussel still harvested for food in Laos
(12/29/2014) Only one freshwater pearl mussel species is known to inhabit tropical water systems. However, despite being listed as Endangered by the IUCN, it is also still a part of the diet of villagers in Northern Laos. A study published recently found that the dwindling populations of the bivalve would benefit from a ban on their capture.
Tropical deforestation could disrupt rainfall globally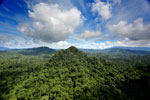 (12/18/2014) Large-scale deforestation in the tropics could drive significant and widespread shifts in rainfall distribution and temperatures, potentially affecting agriculture both locally and far from where forest loss is occurring, concludes a study published today in Nature Climate Change.
Children 'clean' oil spill with kitchen utensils in the Sundarbans
(12/15/2014) On December 9th, a tanker slammed into another vessel along the Shela River in the world's largest mangrove forest: the Sundarbans in Bangladesh. The tanker sank, spilling an estimated 75,000 gallons (350,000 liters) of fuel oil into waterways that are a part of a reserve for threatened Ganges river dolphins and Irrawaddy dolphins.
Facing severe drought, 'war effort' needed to save the Amazon, says scientist
(11/03/2014) Severe droughts in southern Brazil may be linked to deforestation and degradation of Earth's largest rainforest, argues a new report published by a Brazilian scientist. Reviewing data from roughly 200 studies, Antonio Donato Nobre of Brazil's National Institute for Space Research (INPE) warns that reducing deforestation will not be enough to restore the ecological function of the Amazon rainforest, which acts as a giant water pump that delivers precipitation across much of South America.
Could California be facing a mega-drought?
(10/13/2014) Scientists and politicians, everyone agrees: California is in deep trouble. As the state enters its fourth year of drought and the soil has never been drier. Some look at the sky with hope that El Niño will bring much needed rain. But most are starting to wonder if this is just the beginning. Are we entering a mega-drought that could last for more than a decade?
Indonesia's children see ravaged environment in their future
(08/11/2014) A generation ago, Borneo was one of the wildest places on the planet. But decades of logging and oil palm plantations has changed the landscape of Borneo forever: in fact a recent study found that the island has lost 30 percent of its total forest cover since 1973. In the face of this large-scale environmental destruction, a new study finds that Indonesian Borneo's children have a pessimistic view of their future.
Bioluminescent bacteria expose toxic arsenic in Bangladesh
(04/02/2014) A knob turns, and pure water streams from the faucet. In developed nations, this expectation borders on being a fundamental human right. Elsewhere in the world, tap water is a pipe dream, while finding potable groundwater can be a full-time occupation laced by lethal threats—such as arsenic contamination.
The price of gold: winners and losers in Latin America's mining industry
(03/05/2014) On a Friday afternoon in June, the Plaza de Armas in Cajamarca is pulsing with life. It's winter here, and although thick white clouds hover low in the distance, the sun in this northern Peruvian city is warm. Couples sit on benches facing one another. Kids run in the grass between flowerbeds. Men in suits stride along the perimeter. It's an idyllic day. But signs of something more ominous are not far from sight. On the mountainside overlooking the town the words Nova Conga have been carved into the vegetation. It is a constant reminder that beyond the square, hemmed with international hotels and expensive restaurants, there is another reality.
Is Brazil's epic drought a taste of the future?

(02/25/2014) With more than 140 cities implementing water rationing, analysts warning of collapsing soy and coffee exports, and reservoirs and rivers running precipitously low, talk about the World Cup in some parts of Brazil has been sidelined by concerns about an epic drought affecting the country's agricultural heartland.
Bangladesh plans massive coal plant in world's biggest mangrove forest
(11/11/2013) On October 22nd Bangladeshi and Indian officials were supposed to hold a ceremony laying the foundation stone for the Rampal power plant, a massive new coal-fired plant that will sit on the edge of the Sundarbans, the world's largest mangrove forest. However, the governments suddenly cancelled the ceremony, instead announcing that the project had already been inaugurated in early October by the countries' heads of state via a less-ornate Skype call. While the governments say the change was made because of busy schedules, activists contend the sudden scuttling of the ceremony was more likely due to rising pressure against the coal plant, including a five-day march in September that attracted thousands.
Scientists uncover high radioactivity near fracking site in Pennsylvania

(10/07/2013) Scientists have for the first time found dangerous levels of radioactivity and salinity at a shale gas waste disposal site that could contaminate drinking water. If the UK follows in the steps of the US "shale gas revolution", it should impose regulations to stop such radioactive buildup, they said.
Fracking sucks up all the water from Texas town

(08/15/2013) Beverly McGuire saw the warning signs before the town well went dry: sand in the toilet bowl, the sputter of air in the tap, a pump working overtime to no effect. But it still did not prepare her for the night last month when she turned on the tap and discovered the tiny town where she had made her home for 35 years was out of water.
Colombian mining dispute highlights legislative disarray

(06/27/2013) Colombian authorities have ruled that local environmental officials acted correctly in ordering South African mining giant AngloGold Ashanti to halt their work, following demands from the multinational corporation for their disciplining. Cortolima, the environmental authority of the department of Tolima in central Colombia, stopped AngloGold from conducting unsanctioned exploration activities in the Tolima municipality of Piedras in March.
How Business and Society Thrive by Investing in Nature - An interview with Mark Tercek
(05/15/2013) In 2008, The Nature Conservancy (TNC) surprised the conservation world when it selected Mark Tercek, an investment banker at Goldman Sachs, as its new president and CEO. For people familiar with Tercek, however, the move made perfect sense: he was a leading figure in Goldman's efforts to pursue new environmental policies. While at the helm of TNC, Mark Tercek has continued his focus on ecosystem services or attributing economic value to nature. In his new book, Nature's Fortune, Mark discusses the fruit of this work.
What if companies actually had to compensate society for environmental destruction?
(04/29/2013) The environment is a public good. We all share and depend on clean water, a stable atmosphere, and abundant biodiversity for survival, not to mention health and societal well-being. But under our current global economy, industries can often destroy and pollute the environment—degrading public health and communities—without paying adequate compensation to the public good. Economists call this process "externalizing costs," i.e. the cost of environmental degradation in many cases is borne by society, instead of the companies that cause it. A new report from TEEB (The Economics of Ecosystems and Biodiversity), conducted by Trucost, highlights the scale of the problem: unpriced natural capital (i.e. that which is not taken into account by the global market) was worth $7.3 trillion in 2009, equal to 13 percent of that year's global economic output.
Up for grabs: how foreign investments are redistributing land and water across the globe
(04/18/2013) In 2007, the increased human population, increased prices in fuel and transportation costs, and an increased demand for a diversity of food products prompted a Global Food Crisis. Agricultural producers and government leaders world-wide struggled to procure stable food sources for their countries. But the crisis had impacts beyond 2007: it was also the impetus for what we now know as the global land-grabbing phenomenon.
Iraqi who is bringing back the Garden of Eden wins top environment award
(04/16/2013) The vast Mesoptomian marshes in southern Iraq were said to be the site of the original Garden of Eden. On their fringes have risen and fallen 12,000 years of Sumerian, Assyrian, Chaldean, Persian and Arab civilizations. Organized farming is thought to have begun here, as did the first cities and writing. In legend, Gilgamesh fell asleep on the water side and let slip from his fingers the plant of eternal youth. Abraham was said to have been born here and explorers like Sir Wilfred Thesiger made their name here.
Norwegian Pinot Noir?: global warming to drastically shift wine regions

(04/08/2013) In less than 40 years, drinking wine could have a major toll on the environment and wildlife, according to a new study in the Proceedings of the National Academy of Sciences (PNAS). The study finds that climate change will likely force many vineyards to move either north or to higher altitudes, leading to habitat loss, biodiversity declines, and increased pressure for freshwater. Some famous wine-growing areas could be lost, including in the Mediterranean, while development of new wine areas—such as those in the Rocky Mountains and northern Europe—could lead to what the the scientists describe as "conservation conflicts."
Progress in incentive-based protection of forests and other watersheds

(03/29/2013) There are two ways to look at Charting New Waters: State of Watershed Payments 2012 - the latest report released by Forest Trends on incentive-based water protection. One is that investments in watershed protection are fast approaching a tipping point - rising 25% from the previous year and with 25% of all recorded investments occurring within last two years. The other is that investments in watershed protection have a long ways to go before they are more than a scant drop in the bucket in terms of world GDP, prevalent outside of China, or independent of government/non-profit aid. The truth lies somewhere in between.
Harnessing religious teachings about stewardship to protect the planet - an interview with Sikh activist Bandana Kaur
(03/28/2013) Many religious groups have taken on the role of environmental custodians, citing scriptures that urge living in harmony with plants and animals. Representatives of nine world religions pledged in 2009 to develop environmental programs. The Sikh religion's contribution to that effort is called EcoSikh. With a global community 30 million strong, Sikhism is the world's fifth largest religion. Sikhs trace their roots to Punjab. In the 1960s and 1970s, the Green Revolution — research and technology breakthroughs that dramatically increased agricultural yields worldwide — turned Punjab into "the breadbasket of India." In the past 20 years, though, the intensive farming has eroded Punjab's soil and water.
Violence in Kenya's Tana River Delta stems from natural resource conflict

(03/02/2013) Since August 2012, Kenya's Tana River Delta has been besieged by civil conflict continuing into the New Year. The New York Times reported in January at least 200 people are dead and 36,000 displaced in increasingly violent skirmishes between the herders and farmers who share the delta of Kenya's largest river. Although the conflict began as an isolated dispute over water, both groups engaged in retaliatory attacks that have earned comparisons by major global media to the violence preceding Kenya's notoriously violent presidential election.
WWF and National Geographic ask: 'How much stuff do you need?'

(02/04/2013) Seven billion people inhabit the planet and all require food and water, but less than one percent of the water found on the planet is fresh and accessible and 70 percent of that goes to growing crops. Meanwhile temperatures are rising worldwide due to the overuse of fossil fuel energy. Given these issues, a new series of videos by WWF and National Geographic, entitled Make Choices Count, aims to get people thinking about the environmental impact of commonly used items. The first video (see below) focuses on one of our most ubiquitous items: the cotton T-shirt.
Over $8 billion invested in watersheds in 2011

(01/28/2013) Unlike cars, hamburgers, and computers, clean drinking water is a requirement for human survival. In a bid to safeguard this essential resource, more and more nations are moving toward protecting ecosystems, such as forests, wetlands, and streams. In fact, according to a new report by Forest Trends' Ecosystem Marketplace, nations spent $8.17 billion in 2011 to secure freshwater by conserving watersheds.
Forests in Kenya worth much more intact says government report
(01/24/2013) Kenya's forests provide greater services and wealth to the nation when they are left standing. A landmark report by The Kenyan Government and the United Nations Environment Programme (UNEP) addresses the importance of forests to the well-being of the nation, putting Kenya among a pioneering group of countries that aim to center development plans around nature-based assets.
Climate change melting glaciers in the Andes

(01/22/2013) Glaciers are melting faster than ever in the tropical Andes, warns a new study published in The Cryosphere, which puts the blame for vanishing glaciers squarely on climate change. The study — the most comprehensive to date — found that since the 1970s glacier melt in the region has been speeding up, threatening freshwater supplies in Peru and Bolivia.
Paradigm shift needed to avert global environmental collapse, according to author of new book The Blueprint: Averting Global Collapse
(01/10/2013) Global strategist, trained educator, and international lecturer Daniel Rirdan set out to create a plan addressing the future of our planet. His book The Blueprint: Averting Global Collapse, published this year, does just that. "It has been a sixty hour a week routine," Rirdan told mongabay.com in a recent interview. "Basically, I would wake up with the burden of the world on my shoulders and go to sleep with it. It went on like this for eighteen months." It becomes apparent when reading The Blueprint that it was indeed a monumental undertaking.
Improving food and water efficiency a must for the next generation

(12/05/2012) This summer, while climate change silence reigned in the U.S. presidential race, the Stockholm International Water Institute's conference for World Water Week focused on the global initiatives required in order to live with its effects. The report, titled "Feeding a Thirsty World," garnered the most publicity with the assertion that agricultural water scarcity and an increasing population would force the world to reduce average meat and dairy consumption down to just 5% of all calories by 2050. At present, 20% of the average human diet is made up from animal proteins.
World has lost half its wetlands
(11/29/2012) Half of the worlds wetlands have been destroyed in just the last 100 years, says a new report. Published by the Economics of Ecosystems and Biodiversity (TEEB), the report found that of the 25 million square kilometers of wetlands that existed in 1900 just 12.8 million square kilometers now remain. The rate of destruction varies geographically with notable loses in East Asia running at 1.6 per cent per year. In places where aquaculture, over-exploitation (e.g. unsustainable harvesting of fish) and storm damage have been severe, the rate of destruction can be as high as 80 percent.
Wolves, mole rats, and nyala: the struggle to conserve Ethiopia's highlands
(11/20/2012) There is a place in the world where wolves live almost entirely off mountain rodents, lions dwell in forests, and freshwater rolls downstream to 12 million people, but the place—Ethiopia's Bale Mountains National Park—remains imperiled by a lack of legal boundaries and encroachment by a growing human population. "Much of the land in Africa above 3,000 meters has been altered or degraded to the point where it isn't able to perform most of the ecosystem functions that it is designed to do. Bale, although under threat and already impacted to a degree by anthropogenic activities, is still able to perform its most important ecosystem functions, and as such ranks among only a handful of representative alpine ecosystems in Africa."
Future of the Tongass forest lies in salmon, not clear-cut logging
(10/25/2012) The Parnell administration's Timber Task Force recently unveiled a proposal to carve out two million acres of the Tongass National Forest for clear-cut logging under a state-managed "logging trust." The stated goal is to revive Southeast Alaska's timber industry that collapsed two decades ago amid changing market conditions, logging cutbacks and evolving public opinion about timber harvesting on national forests.
El Salvador mulls total ban on mining
(10/22/2012) On hot days the broken stone and dried up silt from the San Sebastian mine in Eastern El Salvador bake in the sun. The slew of refuse is freckled with rock stained bright blue with cyanide, open to the elements that on rainier days will wash it downhill into the Rio San Sebastian below. The openings of passages into the mine dot the mountainside, and further downhill a bright orange stream with a chemical stench flows into another. The American Commerce Group ceased operating here in 1999 but sought to return when the price of gold began its current escalation.
World Bank agrees to fund project related to controversial Gibe III dam

(09/27/2012) Originally refusing to provide funding to Ethiopia's controversial Gibe III hydroelectric dam, the World Bank has now announced plans to fund the power lines that will carry generated electricity away from it. In their official statement they report that the lines will "connect Ethiopia's electrical grid with Kenya's, create power-sharing between the two countries, reduce energy costs, promote sustainable and renewable power generation [and] better protect the region's environment...eventually benefiting 212 million people in five countries."
Mekong dam spree could create regional food crisis
(08/27/2012) Fish are a hugely important protein source for many people around the world. This is no more evident than along the lower Mekong River delta where an estimated 48 million people depend directly on the river for food and livelihoods. But now a new study in Global Environmental Change cautions that 11 planned hydroelectric dams in the region could cut vital fish populations by 16 percent while putting more strain on water and land resources.
Featured video: restoring rivers in the Tongass Rainforest

(08/08/2012) A new video highlights recent efforts to restore rivers in the Tongass Forest, the world's largest intact temperate rainforest. Industrial logging in vital watersheds have hurt salmon populations and other wildlife in the region, an issue the government, along with several partners, are now trying to rectify.
Drought pits farmers against frackers

(08/01/2012) Drought has created a standoff over water supplies in the U.S. Midwest between energy producers and farmers, reports Bloomberg. Natural gas and oil producers have been forced to seek new water sources as they mull calls from farmers and activists to recycle their water, a practice that would make 'fracking' more expensive.
Climate change increased the probability of Texas drought, African famine, and other extreme weather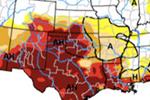 (07/11/2012) Climate change is here and its increasing the chances for crazy weather, according to scientists. A prestigious group of climatologists have released a landmark report that makes the dramatic point that climate change is impacting our weather systems—and in turn our food crops, our economies, and even our lives—here-and-now. The new report in the American Meteorological Society is first of what is intended to be an annual offering that will attempt to tease out the connections between climate change and individual extreme weather events, such as heatwaves, droughts and floods.
Highest priority conservation sites provide essential services for people too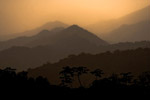 (06/05/2012) Preventing the extinction of the world's most imperiled species would also bring untold benefits to people according to new research in the open-access journal PLoS ONE. Looking at the world's nearly 600 Alliance for Zero Extinction (AZE) sites, the study found that preserving these ecosystems would benefit humans even beyond preserving biodiversity, including safeguarding freshwater, carbon storage, and protecting cultural diversity. AZE sites are identified as habitats containing one or more species listed as Endangered or Critically Endangered by the IUCN Red List, in which the survival of the species is highly dependent on the conservation of the ecosystem in question.
The vanishing Niger River imperils tourism and livelihoods in the desert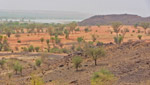 (06/04/2012) Severely affected by recent turmoil across its northern frontiers, Nigerien tourism pins hope on river valley attractions to play a major role in rebuilding its tourism industry in the upcoming years. Even though the river itself is threatened. Located in the heart of the Sahel Region, the vast desert lands of Niger have captivated European tourists seeking a taste of its immensely varied natural landscapes.
Charting a new environmental course in China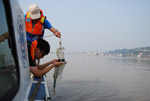 (05/21/2012) Founded in 1951, The Nature Conservancy (TNC) works in more than 30 countries and has projects in all 50 of the United States. The Conservancy has over one million members, and has protected more than 119 million acres of wild-lands and 5,000 miles of rivers worldwide. TNC has taken an active interest in China, the world's most populated nation, and in many important ways, a critical center of global development. The following is an interview with multiple directors of The Nature Conservancy's China Program.
Consumption, population, and declining Earth: wake-up call for Rio+20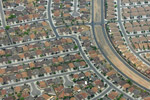 (05/15/2012) Currently, human society is consuming natural resources as if there were one-and-a-half Earths, and not just a single blue planet, according to the most recent Living Planet Report released today. If governments and societies continue with 'business-as-usual' practices, we could be consuming three years of natural resources in 12 months by 2050. Already, this ecological debt is decimating wildlife populations worldwide, disproportionately hurting the world's poor and most vulnerable, threatening imperative resources like food and water, heating up the atmosphere, and risking global well-being.
Featured video: climate, water, and desperation in Texas

(05/01/2012) As a part of PBS' new series Coping with Climate Change reporters visited several towns in Texas, which has suffered unprecedented drought beginning in 2010. The drought, which climatologists say is consistent with climate change predictions, has led to forest fires, vast tree mortalities, agricultural and livestock losses, and water shortages.
Turkey's rich biodiversity at risk
(03/28/2012) Turkey: the splendor of the Hagia Sophia, the ruins of Ephesus, and the bizarre caves of the Cappadocia. For foreign travelers, Turkey is a nation of cultural, religious, and historic wonders: a place where cultures have met, clashed, and co-created. However, Turkey has another wealth that is far less known: biodiversity. Of the globe's 34 biodiversity hotspots, Turkey is almost entirely covered by three: the Caucasus, the Irano-Anatolian, and the Mediterranean. Despite its wild wealth, conservation is not a priority in Turkey and recent papers in Science and Biological Conservation warn that the current development plans in the country, which rarely take the environment into account, are imperiling its species and ecosystems.
United Nations meets clean water goal

(03/07/2012) Over the past two decades (1990-2010) over two billion people have received access to improved drinking water, bringing the current number of people worldwide who have access to better water up to 89 percent. This accomplishment meets the UN's Millennium Development Goal's (MDG) target of cutting in half the amount of people worldwide who do not have access to safe and sustainable drinking water. According to a report by UNICEF and the World Health Organization (WHO), the goal was met in 2010, five years before its target year of 2015.
Interactive map reveals the human cost of mountaintop mining

(02/21/2012) Environmental degradation can have major impacts on a community's quality of life and a new interactive map of mountain top mining for coal in the U.S. makes this abundantly clear: based on 21 scientific studies, the map highlights how communities near mountain top mining have lower life expectancy, higher birth defects, worsening poverty, and are more likely to suffer from cancer, as well as heart and respiratory disease. Created by the non-profit Appalachian Voices and posted on ilovemountains.org, the map show that most communities near mountain top removal sites are in the bottom 1 percent for overall well-bring in the U.S.
Washing clothing pollutes oceans with billions of microplastics

(02/14/2012) Washing synthetic clothes—such as nylon, polyester, and acrylic—is polluting the oceans with billions of microplastics: plastics that measure less than one millimeter. It may sound innocuous, but research has shown that these microplastics are accumulating in marine species with unknown health impacts, both on the pollution-eating species and the humans who consume them.
Top 10 Environmental Stories of 2011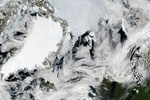 (12/22/2011) Many of 2011's most dramatic stories on environmental issues came from people taking to the streets. With governments and corporations slow to tackle massive environmental problems, people have begun to assert themselves. Victories were seen on four continents: in Bolivia a draconian response to protestors embarrassed the government, causing them to drop plans to build a road through Tipnis, an indigenous Amazonian reserve; in Myanmar, a nation not known for bowing to public demands, large protests pushed the government to cancel a massive Chinese hydroelectric project; in Borneo a three-year struggle to stop the construction of a coal plant on the coast of the Coral Triangle ended in victory for activists; in Britain plans to privatize forests created such a public outcry that the government not only pulled back but also apologized; and in the U.S. civil disobedience and massive marches pressured the Obama Administration to delay a decision on the controversial Keystone XL pipeline, which would bring tar sands from Canada to a global market.
Africa, China call out Canada for climate betrayal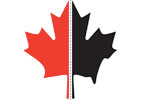 (12/01/2011) Purchasing a full page ad in the Canadian paper the Globe and Mail, a group of African leaders and NGOs is calling on Canada to return to the fold on climate change. Canada has recently all-but-confirmed that after the ongoing 17th UN Summit on Climate Change in Durban, South Africa, it will withdraw entirely from the Kyoto Treaty. The country has missed its targets by a long-shot, in part due to the exploitation of its tar sands for oil, and is increasingly viewed at climate conferences as intractable and obstructive. In the eyes of those concerned about climate change, Canada has gone from hero to villain. Yet notable African activists, including Archbishop Desmond Tutu, are pushing back.
Thousands protest giant gold mine in Peru's mountains

(11/29/2011) Fearing water contamination and pollution, over ten thousand people in Cajamarca, Peru are taking part in protests against mining plans by US-company Newmont Mining Corporation. In its sixth day, the growing protests have caused flights in and out of Cajamarca to be cancelled. According to Reuters, police also clashed with protestors today, injuring two dozen.
11 challenges facing 7 billion super-consumers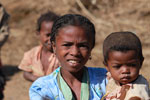 (10/31/2011) Perhaps the most disconcerting thing about Halloween this year is not the ghouls and goblins taking to the streets, but a baby born somewhere in the world. It's not the baby's or the parent's fault, of course, but this child will become a part of an artificial, but still important, milestone: according to the UN, the Earth's seventh billionth person will be born today. That's seven billion people who require, in the very least, freshwater, food, shelter, medicine, and education. In some parts of the world, they will also have a car, an iPod, a suburban house and yard, pets, computers, a lawn-mower, a microwave, and perhaps a swimming pool. Though rarely addressed directly in policy (and more often than not avoided in polite conversations), the issue of overpopulation is central to environmentally sustainability and human welfare.
Meat consumption jumps 20 percent in last decade with super-sized environmental impacts
(10/11/2011) Meat consumption and production remains on the rise, according to a new report Worldwatch Institute, with large-scale environmental impacts especially linked to the spread of factory farming. According to the report, global meat production has tripled since 1970, and jumped by 20 percent since 2000 with consumption rising significantly faster than global population.
Panama canal drives forest conservation, offers insight on value of ecosystems
(09/26/2011) As demonstrated by growing enthusiasm for conserving forests and the rise of the Reducing Emissions from Deforestation and Degradation (REDD+) program, the public is increasingly aware of the role forests play in delivering ecosystems services — like clean air and water — that benefit mankind. Yet, science still lags conventional wisdom — researchers have yet to fully quantify much of what healthy forests provide. Bridging this gap is key to unlocking the full value of protecting and restoring tropical forests. The ambitious Agua Salud Project in Panama is attempting to do just that.
Climate test for Obama: 1,252 people arrested over notorious oil pipeline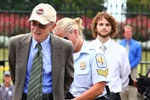 (09/06/2011) Two weeks of climate disobedience at the White House ended over the weekend with 1,252 people arrested in total. Activists were protesting the controversial Keystone XL pipeline in an effort to pressure US President Barack Obama to turn down the project. If built the pipeline would bring oil from Alberta's tar sands through six US states down to Texas refineries. While protestors fear pollution from potential spills, especially in the Ogallala Aquifer which supplies water to millions, the major fight behind the pipeline is climate change: Canada's tar sands emit significantly more carbon than conventional sources of oil.
World on the Edge: How to Prevent Environmental and Economic Collapse

(08/30/2011) World on the Edge: How to Prevent Environmental and Economic Collapse clearly describes in terms of national and social security how the looming current threat to our collective global future is not from catastrophic war as many describe in hindsight the 20th Century, rather from cataclysmic climate change, biodiversity loss, and water degradation.
Oil horror in Nigeria: 30 years, one billion dollars to clean-up

(08/08/2011) Fifty years of oil spills in Nigeria's now infamous Ogoniland region will take up to three decades and over a billion dollars ($1 billion for just the first five years) to restore environments to healthy conditions, according to a new independent report by the United Nations Environment Program (UNEP). The most thorough study to date has found that widespread pollution has hit the Niger Delta even harder than assumed with devastating impacts on fishing grounds and community health. Last week Shell, one of the biggest operators in Nigeria, admitted to two massive oil spills in 2008 totaling 11 million gallons of crude.
Ecosystem Goods and Services from Plantation Forests

(06/06/2011) Given that plantations cover 140 million hectares, or 4% of the global forested area, and are a growing source of round wood and pulp, Ecosystem Goods and Services from Plantation Forests is very well timed edited value that can add value to the discussion and implementation of sustainable forest management within a carbon constrained and biodiversity depleted global economic system.
What does Nature give us? A special Earth Day article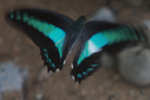 (04/22/2011) There is no question that Earth has been a giving planet. Everything humans have needed to survive, and thrive, was provided by the natural world around us: food, water, medicine, materials for shelter, and even natural cycles such as climate and nutrients. Scientists have come to term such gifts 'ecosystem services', however the recognition of such services goes back thousands of years, and perhaps even farther if one accepts the caves paintings at Lascaux as evidence. Yet we have so disconnected ourselves from the natural world that it is easy—and often convenient—to forget that nature remains as giving as ever, even as it vanishes bit-by-bit. The rise of technology and industry may have distanced us superficially from nature, but it has not changed our reliance on the natural world: most of what we use and consume on a daily basis remains the product of multitudes of interactions within nature, and many of those interactions are imperiled. Beyond such physical goods, the natural world provides less tangible, but just as important, gifts in terms of beauty, art, and spirituality.
Gas from 'fracking' not climate friendly

(04/13/2011) It appears every time a fossil fuels industry claims its energy is 'green' or 'climate-friendly', scientists discover this just isn't so. The most recent culprit is natural gas produced by an already controversial method known as hydraulic fracturing, or fracing, which extracts the gas from shale basins. A new study in Climatic Change has found that the process of fracing is worse than coal over a 20-year period and about equal over 100-years. Coal had long been considered the worst climate offender of all energy options.
More biodiversity equals cleaner water, but why?

(04/07/2011) A new landmark study not only proves that adding more species to a freshwater stream linearly increases the ecosystem's ability to clean pollutants, but also shows why. The study, published in Nature found that by increasing the biodiversity of a lab controlled mini-stream from one algae species to eight caused the ecosystem to soak up nitrate pollution 4.5 times faster on average. To conduct the experiment, researchers used plastic to create 150 mini model streams. Molding the plastic, they recreated real stream-like habitats such as pools, runs, and eddies. Different species of algae gravitated toward particular mini-habitats, creating special ecological niches and allowing more of the stream to be utilized by the algae for soaking up the nitrate pollution. Less utilization of the available habitats resulted in a dirtier river and vice-versa.
'Huge reduction' of water from plants due to higher carbon levels

(03/30/2011) As if ocean acidification and a warming world weren't enough, researchers have outlined another way in which carbon emissions are impacting the planet. A new study shows that higher carbon dioxide levels in the atmosphere have taken a toll on how much water vapor plants release, potentially impacting the rainfall and groundwater sources. A study in the Proceedings of the National Academy of Sciences (PNAS) has found that carbon dioxide levels over the past 150 years has reduced plants' spores, called stomata, by over one third (34%). This is important because stomata take in oxygen and carbon dioxide and release water vapor in a process dubbed 'transpiration'. Less stomata means less water driven into the atmosphere.
Environmental sustainability—the new economic bottom line

(03/28/2011) That's the message in Accounting for Sustainability: Practical Insights. The book represents the compilation of a five-year project—nicknamed "A4S"—sponsored by Prince Charles, Prince of Wales, that examined the feasibility of factoring industries' impact on the environment into their economic spread sheets. Using case studies and interviews with leaders at major accounting firms, Accounting For Sustainability documents the bond between capitalism and environmental capital.
New organization seeks to make biofuels sustainable, but is it possible?

(03/24/2011) Not too long ago policy-makers, scientists, and environmentalists saw biofuels as a significant tool to provide sustainable energy to the world. However, as it became clear that biofuels were not only connected to deforestation, pollution, and greenhouse gas emissions (sometimes exceeding fossil fuels), but also competed with the global food supply and water sources, biofuels no longer seemed like a silver bullet, but a new problem facing the environment and the poor. Still, biofuels have persisted not so much due to perceived environmental benefits, but to entrenched interests by the big agricultural industry, lobbyists, and governments. However, the Roundtable on Sustainable Biofuels (RSB) hopes to begin certifying environmentally friendly biofuels that don't compete with food production or water sources.
Want water? save forests

(03/21/2011) The UN-backed Collaborative Partnership on Forests (CPF) is urging nations to conserve their forests in a bid to mitigate rising water scarcity problem.
Rich plant diversity leads to increased productivity, ecosystem services

(03/08/2011) A new study finds that diversity of plant species matters—big time. Analyzing nearly 600 research studies, the meta-study in the American Journal of Botany found that productivity in biodiverse plant ecosystems was 1.5 times higher than in monocultures. In other words, a prairie is more productive than a cornfield and forest more productive than a rubber plantation. The researchers warn that eroding plant diversity threatens essential ecosystems services such as food, water purification, oxygen production, carbon sequestration, and the availability of raw materials.
Green jeans: big companies start sustainable clothing initiative

(03/06/2011) Ever wonder how 'green' one pair of shoes was over another? Or how much energy, water, and chemicals went into making your pair of jeans? A new effort by over 32 companies, environmental organizations, and social watchdogs may soon allow shoppers to compare not only price and appeal, but sustainability too.
Denver puts water fees toward forest conservation

(03/06/2011) Like many cities around the world, Denver gets its drinking water from rivers and reservoirs, which in turn get their water from forests. Many of those forests, however, are in trouble – thanks to funding cuts, climate change, and a horde of opportunistic beetles. That puts the city's water supply at risk as well, so Denver teamed up with the U.S. Forest Service to funnel money it collects from water fees into forest restoration. And it's not the only city to do so.
Protecting forests can cut water filtration costs

(03/04/2011) Clean water doesn't come cheap. Communities and businesses often rely on expensive water filtration infrastructure to ensure their clean water supplies. But communities around the world have been protecting upstream forests instead of building new, costly water treatment infrastructure. Can this strategy work in the US south?
Report: 90 oil spills in Peruvian Amazon over 3 years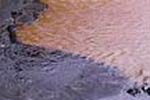 (03/03/2011) A new report has uncovered 90 oil spills by Pluspetrol in northern Peru's Amazon rainforest over the past 3 years. Covering two oil blocs—1-AB and 8—the report, complied by the Federation of Indigenous Communities of the Corrientes River (FECONACO), recorded 18 major oil spills in just the last year. "A week after the landmark ruling against Chevron in Ecuador for $9 billion of damage from operations in the 1970's and 80's, this new report highlights the ongoing devastation caused by the oil industry on the fragile Amazon ecosystem and the people that live there," said Atossa Soltani, Executive Director at Amazon Watch, in a press release.
2% GDP could turn global economy green

(02/21/2011) Investing around $1.3 trillion, which represents about 2% of the world's gross domestic product (GDP), into ten sectors could move the world economy from fossil-fuel dependent toward a low carbon economy, according to report by the UN Environment Program (UNEP). In addition, the investments would alleviate global poverty and keep stagnating economies humming, while cutting humanity's global ecological footprint nearly in half by 2050 even in the face of rising populations.
Can 'water footprinting' help cut the 500 liters of H2O needed to produce a carton of OJ?

(02/11/2011) Carbon trading promotes good behavior by creating a standardized currency representing a verifiable environmental benefit. Payments for watershed services do the same for cutbacks in water pollution, albeit on a smaller scale. Now, the Nature Conservancy and the Coca-Cola Company are experimenting with a new method of "water footprinting" that could do the same for total water use – a key component in the development of a market-based scheme that would promote responsible water usage.
From Cambodia to California: the world's top 10 most threatened forests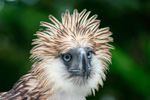 (02/02/2011) Growing populations, expanding agriculture, commodities such as palm oil and paper, logging, urban sprawl, mining, and other human impacts have pushed many of the world's great forests to the brink. Yet scientists, environmentalists, and even some policymakers increasingly warn that forests are worth more standing than felled. They argue that by safeguarding vulnerable biodiversity, sequestering carbon, controlling erosion, and providing fresh water, forests provide services to humanity, not to mention the unquantifiable importance of having wild places in an increasingly human-modified world. Still, the decline of the world's forests continues: the FAO estimating that around 10 million hectares of tropical forest are lost every year. Of course, some of these forests are more imperiled than others, and a new analysis by Conservation International (CI) has catalogued the world's 10 most threatened forests.
'Land grab' fears in Africa legitimate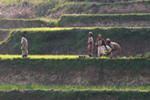 (01/31/2011) A new report by the International Institute for Environment and Development (IIED) has found that recent large-scale land deals in Africa are likely to provide scant benefit to some of the world's poorest and most famine-prone nations and will probably create new social and environmental problems. Analyzing 12 recent land leasing contracts investigators found a number of concerns, including contracts that are only a few pages long, exclusion of local people, and in one case actually giving land away for free. Many of the contracts last for 100 years, threatening to separate local communities from the land they live on indefinitely. "Most contracts for large-scale land deals in Africa are negotiated in secret," explains report author Lorenzo Cotula in a press release. "Only rarely do local landholders have a say in those negotiations and few contracts are publicly available after they have been signed."
Marathon swimmer: an interview with the first man to swim the length of the Amazon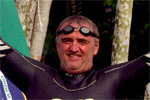 (01/23/2011) Explorers have been making their way down the world's mightiest river for hundreds of years. Untold numbers of people have not completed the journey, drowning in its murky waters, being eaten by animals, losing their way, succumbing to tropical disease, being killed by pirates or hostile local populations. But today a trip down the Amazon is less special—it has even been rafted and kayaked by a few intrepid souls. Traversing the majority of the Amazon can be done easily by commercial boat, provided you have the time and a lot of patience. But then in 2007 a Slovenian did something amazing: he swam the entire length of the river. The adventure took 66 days and exacted a heavy physical and mental toll, but Martin Strel survived and in so doing conveyed a simple, but powerful message to the world: we are part of the our environment.
Humanity consuming the Earth: by 2030 we'll need two planets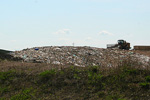 (10/13/2010) Too many people consuming too much is depleting the world's natural resources faster than they are replenished, imperiling not only the world's species but risking the well-being of human societies, according to a new massive study by the World Wildlife Fund (WWF), entitled the Living Planet Report. The report finds that humanity is currently consuming the equivalent of 1.5 planet Earths every year for its activities. This overconsumption has caused biodiversity—in this case, representative populations of vertebrate animals—to fall by 30 percent worldwide since 1970. The situation is more dire in tropical regions where terrestrial species' populations have fallen by 60 percent and freshwater species by 70 percent.
Farms in the sky, an interview with Dickson Despommier
(10/12/2010) To solve today's environmental crises—climate change, deforestation, mass extinction, and marine degradation—while feeding a growing population (on its way to 9 billion) will require not only thinking outside the box, but a "new box altogether" according to Dr. Dickson Despommier, author of the new book, The Vertical Farm. Exciting policy-makers and environmentalists, Despommier's bold idea for skyscrapers devoted to agriculture is certainly thinking outside the box.
Hungary suffers 'ecological tragedy' as aluminum mining sludge reaches Danube

(10/07/2010) Toxic red sludge, a waste product of aluminum production, has reached Europe's Danube River after a spill at a Hungarian factory drowned four people and left over a hundred injured, many with chemical burns. The Hungarian Academy of Sciences says tests show that heavy metals in the Danube due to the spill are currently far from dangerous levels, however other rivers, villages, and farmlands have been devastated by the environmental disaster which released approximately a million cubic meters of sludge over 50 square kilometers.
The true cost of the Commonwealth Games

(09/30/2010) UK newspapers have been flooded this week and last by reports of the Commonwealth Games' venue literally caving in and collapsing, athletes have deemed their village accommodation "filthy" and terrorists have apparently threatened attacks. Thanks to the late monsoon this year, floods are now a fear, and the Games' venue has been choked by a cloud of toxic insect repellent due to further fears of an outbreak of the potentially fatal dengue fever because of mosquitoes being drawn to the floods' stagnant water.
Rivers worldwide in peril: society treats symptoms, ignores causes
(09/29/2010) Dams, agricultural runoff, pesticides, sewage, mercury pollution from coal plants, invasive species, overconsumption, irrigation, erosion from deforestation, wetland destruction, overfishing, aquaculture: it's clear that the world's rivers are facing a barrage of unprecedented impacts from humans, but just how bad is the situation? A new global analysis of the world's rivers is not comforting: the comprehensive report, published in Nature, finds that our waterways are in a deep crisis which bridges the gap between developing nations and the wealthy west. According to the study, while societies spend billions treating the symptoms of widespread river degradation, they are still failing to address the causes, imperiling both human populations and freshwater biodiversity.
Ugandan forest being stripped for fuel wood

(09/27/2010) A new study in the open access journal of Tropical Conservation Science finds that the Kasagala forest reserve in central Uganda is losing important tree species and suffering from low diversity of species. Researchers believe that forest degradation for charcoal and firewood has put heavy pressure on this ecosystem.
Nearly half of the world's wetlands used for crops

(09/27/2010) Wetlands used for crops have expanded significantly over the past eighty years. According to a new study in the open-access journal Tropical Conservation Science, wetlands being utilized for crop production has jumped from 25 percent in 1926 to 43 percent in 2006 of the world's wetlands as identified by the Ramsar Convention on Wetlands.
How the overlooked peccary engineers the Amazon, an interview with Harald Beck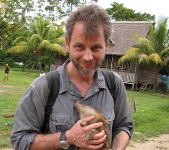 (09/20/2010) When people think of the Amazon rainforest, they likely think of roaring jaguars, jumping monkeys, marching ants, and squeezing anacondas. The humble peccary would hardly be among the first animals to cross their mind, if they even know such pig-like animals exists! Yet new research on the peccary is proving just how vital these species are to the world's greatest rainforest. As seed dispersers and seed destroyers, engineers of freshwater habitats and forest gaps, peccaries play an immense, long overlooked, role in the rainforest. "Peccaries have the highest density and biomass of any Neotropical mammal species. Obviously these fellows have quite an appetite for almost anything, but primarily they consume fruits and seeds. Their specialized jaws allow them to crush very hard seeds. The cracking sounds can be heard through the thick vegetation long before we could see them. As peccary herds bulldoze through the leaf litter in search for insects, frogs, seeds, and fruits, they destroy (i.e. snap and trample) many seedlings and saplings, sometimes leaving only the bare ground behind," Harald Beck, assistant professor at Towson University in Maryland, told mongabay.com in an interview.
Photos: the world's most endangered turtles

(09/10/2010) More than 40 percent of the world's freshwater turtle species are threatened with extinction, according to a new assessment by Conservation International. Turtles are threatened primarily by hunting, habitat destruction, and the pet trade, making them among the most endangered groups of animals.
A slow comeback for the endangered Eurasian otter in France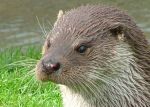 (08/29/2010) In the late 1970s, the fate of the Eurasian Otter (Lutra lutra) in France was very gloomy. By just looking at the otter's range map, one could see that most of the country was left with vast regions devoid of a species that was once found in every region. Estimations barely reached 1,500 otters left in the wild for the whole country. Today, 2,000 to 3,000 individuals are believed to room in creeks and rivers mostly in the Massif Central, the Atlantic side (Bretagne) and western area, in particular in the wetland of Poitevin. The upward trend in population size is good news and a step towards reconstituting sustainable populations, however, the overall population is still critically low. By contrast, in the early 1900s otters were quite abundant in France with over 50,000 wild animals.
Nation's wealth does not guarantee green practices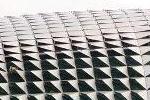 (08/11/2010) Developing countries are not the only ones that could benefit from a little environmental support. Wealthier countries may need to 'know themselves' and address these issues at home too. According to a recent study in the open access journal PLoS ONE, wealth may be the most important factor determining a country's environmental impact. The team had originally planned to study "country-level environmental performance and human health issues," lead author Corey Bradshaw, Director of Ecological Modeling and professor at the University of Adelaide, told mongabay.com. Once they began looking at the available indexes, however, they saw the need for a purely environmental analysis.
Photos: world's top ten 'lost frogs'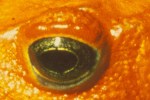 (08/09/2010) The International Union for the Conservation of Nature (IUCN) and Conservation International (CI) have sent teams of researchers to 14 countries on five continents to search for the world's lost frogs. These are amphibian species that have not been seen for years—in some cases even up to a century—but may still survive in the wild. Amphibians worldwide are currently undergoing an extinction crisis. While amphibians struggle to survive against habitat loss, climate change, pollution, and overexploitation, they are also being wiped out by a fungal disease known as chytridiomycosis.




Page 1 | Page 2 | Page 3