News articles on sustainability

---
Mongabay.com news articles on sustainability in blog format. Updated regularly.





Independent review finds logging company has abused rights of indigenous Penan in Borneo


(09/15/2009) An independent review of Interhill Logging found that the Sarawak logging company has regularly violated forest laws and abused the rights of the indigenous Penan peoples. The review, conducted by French tourism giant ACCOR, found that Interhill Logging had not received free, prior, and informed consent from the local Penan people for its logging operations; the logging being done by Interhill "is very definitely not sustainable"; the company is not fully compiling with Sarawak's Natural Resources and Environment Board; and Interhill is providing no long-term benefits to the Penan peoples.


Economists, scientists warn that world crises require new order of international cooperation and enforcement

(09/15/2009) A group of environmental scientists and economists warn that under current governing models the number and scale of human-caused crises are "outrunning our ability to deal with them".


500 scientists call on Quebec to keep its promise to conserve half of its boreal forest

(09/13/2009) This March, the Canadian province of Quebec pledged to conserve 50 percent of its boreal forest lying north of the 49th parallel, protecting the region from industrial, mining, and energy development. On Thursday 500 scientists and conservation professionals—65 percent of whom have PhDs—sent a letter to Quebec's Premier Jean Charest calling on him to make good on his promise.


Oil road transforms indigenous nomadic hunters into commercial poachers in the Ecuadorian Amazon


(09/13/2009) The documentary Crude opened this weekend in New York, while the film shows the direct impact of the oil industry on indigenous groups a new study proves that the presence of oil companies can have subtler, but still major impacts, on indigenous groups and the ecosystems in which they live. In Ecuador's Yasuni National Park—comprising 982,000 hectares of what the researchers call "one of the most species diverse forests in the world"—the presence of an oil company has disrupted the lives of the Waorani and the Kichwa peoples, and the rich abundance of wildlife living within the forest.


Guatemala latest country to declare food crisis: nearly half a million families face food shortages

(09/10/2009) The President of Guatemala, Alvaro Colom, has announced a "state of public calamity" to tackle food shortages throughout the Central American nation. The failure of bean and corn crops from drought, which cut the yields of these staple crops in half, has brought the crisis to a head. In addition, prime agricultural land in Guatemala is often used to grow export crops like coffee and sugar rather than staples.


Huge demand for omega-3 fatty acids depleting oceans worldwide for aquaculture

(09/09/2009) The ever-growing demand for fish and fish oil due to their omega-3 fatty acids has led to exponential growth in the aquaculture industry—and depletion of the world's oceans. While aquaculture is farmed fish, the fish are fed with wild marine species.


Concerns over deforestation may drive new approach to cattle ranching in the Amazon


(09/08/2009) While you're browsing the mall for running shoes, the Amazon rainforest is probably the farthest thing from your mind. Perhaps it shouldn't be. The globalization of commodity supply chains has created links between consumer products and distant ecosystems like the Amazon. Shoes sold in downtown Manhattan may have been assembled in Vietnam using leather supplied from a Brazilian processor that subcontracted to a rancher in the Amazon. But while demand for these products is currently driving environmental degradation, this connection may also hold the key to slowing the destruction of Earth's largest rainforest.


Discovering nature's wonder in order to save it, an interview with Jaboury Ghazoul



(09/08/2009) Sometimes we lose sight of the forest by staring at the trees. When this happens we need something jarring and eloquent to pull us back to view the big picture again. This is what tropical ecologist Jaboury Ghazoul provided during a talk at the Association of Tropical Biology and Conservation (ATBC) meeting this summer in Marburg, Germany. Throwing out a dazzling array of big ideas and even bigger questions—incorporating natural history, biodiversity, morality, philosophy, and art—the enthusiastic Ghazoul left his audience in a state of wonder.


Greenhouse gas emissions drop in the EU for the fourth year in a row

(08/31/2009) In 2008 greenhouse gas emissions in the EU fell 1.3 percent, the European Environment Agency (EEA) said today. This figure measures only the emissions in the 15 EU countries that have commitments to reduce emissions, however when all 27 members of the EU are included, greenhouse gas emissions actually fell further: 1.5 percent.


Retailers Costco and Amazon.com flunk sustainable paper use, WalMart and Target fare little better

(08/27/2009) Every year forests are destroyed for the production of paper: habitat is lost, greenhouse gases are released, species are impacted, and fresh water sources damaged. Some companies have begun to move towards more sustainable paper production, seeking paper sources stamped by the Forest Stewardship Council (FSC) and increasing the use of recycled paper, however other companies in the industry have yet to change their way. The 3rd annual report card conducted by Dogwood Alliance and Forest Ethics focuses both on the companies who continue to make progress toward sustainable paper production—and those who don't.


The Pope: "creation is under threat"

(08/26/2009) Pope Benedict XVI spoke today on environmental issues, singling out the importance of a September U.N. summit in New York to work on negotiations for an international framework to tackle climate change, preparing for the U.N. Conference on Climate Change in Copenhagen in December.


Environmental disappointments under Obama

(08/24/2009) While the President has been bogged down for the last couple months in an increasingly histrionic health-care debate-which has devolved so far into ridiculousness that one doesn't know whether to laugh or cry-environmental decisions, mostly from the President's appointees have still been coming fast and furious. However, while the administration started out pouring sunshine on the environment (after years of obfuscated drudgery under the Bush administration), they soon began to move away from truly progressive decisions on the environment and into the recognizable territory of playing it safe-and sometimes even stupid.


Little hydroelectric dams become all the rage, but do they harm the environment?

(08/23/2009) Looking for a way to create energy that doesn't contribute to climate change and avoid the usual opposition that comes with building large hydroelectric dams, many energy companies are now pursuing constructing small hydroelectric dams in the wilderness, reports the Wall Street Journal.


Idaho to allow 25 percent of its wolf population to be killed in one season

(08/19/2009) The state of Idaho has set a quota of 220 individuals for the wolf hunting season which begins on September 1st. If the quota a quarter of Idaho's estimated 880 wolves will be killed.


New center for studying temperate rainforests announced in Alaska

(08/18/2009) Temperate rainforests will soon have a new center in Juneau, Alaska. It is hoped that the Alaska Coastal Rainforest Center (ACRC) will instigate new research and educational opportunities.


Will hydrocarbon biofuels replace gasoline and ethanol?

(08/13/2009) In a Perspectives piece in Science, John R. Regalbuto argues that the world will soon see a revolution in biofuels, but not those made from corn. Instead Regalbuto, program director of Catalysis and Biocatalysis at the National Science Foundation, says that the future of biofuels is in substances that can be converted into hydrocarbons, such as switch grass, woody biomass, corn stover, and even algae.


Northern India's water is vanishing due to agriculture, human consumption

(08/12/2009) It's a disaster in the making: a new study by NASA and UC Irvine has found that the groundwater beneath northern India has been vanishing at a rate of a foot per year during the last decade. In total 109 cubic kilometers (26 cubic miles) has been lost in six years time—three times the size of Lake Mead in the United States.


Nike implements policy to avoid leather produced via Amazon deforestation

(07/22/2009) Nike is working with Greenpeace to ensure its products don't contribute to destruction of the Amazon rainforest, according to statements from the shoe giant and the environmental activist group. The partnership comes after Greenpeace report accused Nike of using leather derived from cattle raised on illegal deforested Amazon land. The report, "Slaughtering the Amazon", also linked other shoemakers to rainforest destruction, including Adidas, Reebok and Timberland.


Can non-timber forest products help conserve the Amazon?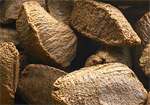 (07/20/2009) Industrial-scale logging and resource exploitation continue to plague the South American rainforests, contributing to their systematic destruction. Today, indigenous inhabitants and other local residents of the rainforests and their surrounding areas, faced with the enormous pressures of the global economy, often find themselves in a crucible. Many of their opportunities for supporting themselves and their families financially involve logging or other large-scale operations that deplete and ultimately decimate the forests. In order to make even a marginal living, local people often find themselves forced to participate in the destruction of the very ecosystems that they live in and depend on.


China to support greener palm oil

(07/15/2009) China-based producers and users of palm oil said they will provide more support for sustainable palm oil, reports WWF. The move could boost efforts to reduce the environmental impacts of the world's most productive oilseed.


A Tasmanian tragedy? : How the forestry industry has torn an island apart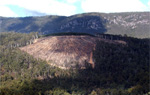 (07/02/2009) This is by no means a new battle: in fact, Tasmanian industrial foresters and environmentalists have been fighting over the issue of clearcutting the island's forests for decades. The battle—some would probably prefer 'war'—is over nothing less than the future of Tasmania. Some Tasmanians see the rich forests that surround them in terms of income, dollars and cents; they see money literally growing on trees, or more appropriately growing on monoculture plantations and government owned native forests. They see the wilderness of Tasmania as an exploitative resource.


Saving one of the last tropical dry forests, an interview with Edwina von Gal


(06/29/2009) Often we hear about endangered species—animals or plants on the edge of extinction—however we rarely hear about endangered environments—entire ecosystems that may disappear from Earth due to humankind's growing footprint. Tropical dry forests are just such an ecosystem: with only 2 percent of the world's tropical dry forest remaining it is one of the world's most endangered ecosystems. A newly established organization, the Azuero Earth Project, is working not only to preserve some of the world's last tropical dry forest on the Azuero peninsula in Panama, but also to begin restoration projects hoping to aid both the forest's viability and the local people. Edwina von Gal, a landscape designer, is one of the founders of the Azuero Earth Project, as well as president of the organization.


Wind could power the entire world

(06/22/2009) Wind power may be the key to a clean energy revolution: a new study in the Proceedings of the National Academy of Science finds that wind power could provide for the entire world's current and future energy needs.


Marine scientist calls for abstaining from seafood to save oceans


(06/08/2009) In April marine scientist Jennifer Jacquet made the case on her blog Guilty Planet that people should abstain from eating seafood to help save life in the ocean. With fish populations collapsing worldwide and scientists sounding warnings that ocean ecosystems—as edible resources—have only decades left, it is perhaps surprising that Jacquet's call to abstain from consuming seafood is a lone voice in the wilderness, but thus far few have called for seafood lovers to abstain.


Rich countries buy up agricultural land in poor countries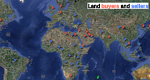 (05/26/2009) Over two-and-half million hectares in the Democratic Republic of the Congo; half a million hectares in Tanzania; and a quarter of a million hectares in Libya: these figures represent just some of the recent international land deals where wealthy countries buy up land in poorer nations for food, and sometimes biofuel, production. The controversial trend has sparked a recent report from the International Food Policy Research Institute (IFPRI) highlighting what nations have to gain—and lose—from participating in such deals.


New rainforest reserve in Congo benefits bonobos and locals



(05/25/2009) A partnership between local villages and conservation groups, headed up by the Bonobo Conservation Initiative (BCI), has led to the creation of a new 1,847 square mile (4,875 square kilometer) reserve in the Democratic Republic of Congo (DRC). The reserve will save some of the region's last pristine forests: ensuring the survival of the embattled bonobo—the least-known of the world's four great ape species—and protecting a wide variety of biodiversity from the Congo peacock to the dwarf crocodile. However, the Kokolopori Bonobo Reserve is worth attention for another reason: every step of its creation—from biological surveys to reserve management—has been run by the local Congolese NGO and villages of Kokolopori.


Group devoted to cutting human population receives boost from David Attenborough

(04/13/2009) Legendary filmmaker, broadcaster, and conservationist, David Attenborough has become a patron of the group Optimum Population Trust (OPT). The organization's goal is to use education and policy to lower the world's population.


Protecting watersheds secures freshwater and saves billions of dollars

(03/19/2009) The World Water Forum brings together 25,000 experts this week in Istanbul, Turkey to discuss the water challenges facing a growing world. According to a compilation of case studies by the International Union for Conservation of Nature (IUCN), which is sponsoring the event, one of the simplest and least expensive ways to have ample water for a growing human population is to protect watersheds. Not only do protected watersheds provide clean and easy-access water for many of the world's largest cities, their protection also saves billions of dollars.


Mr. President, it is time for a speech on climate change

(03/17/2009) Now that Barack Obama has been president for nearly two months, it is time for him to give a defining speech on climate change. While Obama has spent most of his time on what the majority of Americans consider the most pressing issue—the economy—he has proven himself adept at juggling the economy with other vital issues. A fact-based speech on climate change would accomplish several goals.


Tuna industry launches new organization to save tuna from itself

(03/16/2009) Yesterday saw the launch of the International Seafood Sustainability Foundation (ISSF). Composed of scientists, environmental organizations, and the tuna industry, ISSF will focus on ensuring that tuna populations are preserved from overfishing.


Shortsighted recommendations to eat more fish ignore large-scale environmental impact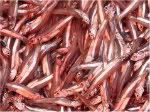 (03/16/2009) Recommendations by international health agencies, doctors, nutritionists, and the media to consume more fish for better health ignore the fact that fish stock are collapsing worldwide, reports a new study published in the Canadian Medical Association Journal. "Even at current levels of fish consumption, fisheries globally have reached a state of severe crisis. Already, the demand from affluent and developing economies, particularly newly affluent China, cannot be met by the world's fisheries," states the new report.


Clean energy investment moving too slowly to avoid irreversible climate change

(03/04/2009) Stalled clean energy investment due to the current recession makes severe climate change more likely, according to a new report by analysts with New Energy Finance (NEF).


Sustainable farming is the only way to feed the planet going forward


(02/05/2009) Embracing more sustainable farming methods is the only way for the world's farmers to grow enough food to meet the demands of a growing population and respond to climate change, the top crop expert with the United Nations Food and Agriculture Organization (FAO) said today.


Beef drives 80% of Amazon deforestation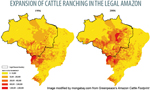 (01/29/2009) Nearly 80 percent of land deforested in the Amazon from 1996-2006 is now used for cattle pasture, according to new maps released today in a report by Greenpeace at the World Social Forum in Belem, Brazil. The report, Amazon Cattle Footprint: Mato Grosso: State of Destruction, confirms that cattle ranching is the primary driver of deforestation in Earth's largest rainforest: the Brazilian Amazon.


ADM takes step towards more sustainable soy production in the Amazon

(01/27/2009) Agricultural giant Archer Daniels Midland Co. (ADM) has partnered with Brazilian nonprofit Aliança Da Terra to promote better environmental stewardship among soybean producers operating in the Amazon, reports the Chicago Tribune.


Secondary forest should become new conservation initiative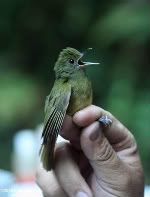 (01/19/2009) "I want to convince you we need to go beyond primary forests to preserve biodiversity", Robin Chazdon told an audience at the National Natural History Museum during a symposium on the tropics. Chazdon, a professor of ecology and evolutionary biology at the University of Connecticut, has been studying secondary growth forests for over eighteen years. Secondary forests are those forests in the process of regrowth after being used for agriculture or logging. In her study area of NE Costa Rica, many of these forests were converted to pastures in the 1970s and 1980s, but have since been abandoned. In her presentation Chazdon argued that to preserve biodiversity numerous types of human-impacted landscapes, such as secondary forest, require attention by the conservation community.


Rainforest canopy-penetrating technology gets boost for forest carbon monitoring

(12/04/2008) A tool for monitoring tropical deforestation has gotten a boost from the one of the world's largest supporters of Amazon conservation. The Gordon and Betty Moore Foundation has awarded the Carnegie Institution's Department of Global Ecology with a $1.6-million grant to expand and improve its tropical forest monitoring tool known as the Carnegie Landsat Analysis System Lite (CLASLite).


Salvage logging offers hope for forests, communities devastated by industrial logging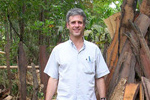 (12/04/2008) As currently practiced, logging is responsible for large-scale destruction of tropical forests. Logging roads cut deep into pristine rainforests, opening up once remote areas to colonization, subsistence and industrial agriculture, wildlife exploitation, and other forms of development. Timber extraction thins the canopy, damages undergrowth, and tears up soils, reducing biodiversity and leaving forests more vulnerable to fire. Even selective logging is damaging. Nevertheless demand for wood products continues to grow. China is expected to import more than 100 million cubic meters of industrial roundwood by 2010, much of which will go into finished products shipped off to Europe and the United States. As much as 60 percent of this is illicitly sourced. Meanwhile in Brazil domestic hunger for timber is fueling widespread illegal logging of the Amazon rainforest. Armed standoffs between environmental police and people employed by unlicensed operators are increasingly common. Tropical Salvage, a Portland, Oregon-based producer of wood products, is avoiding these issues altogether by taking a different approach to meet demand for products made from high-quality tropical hardwoods. The company salvages wood discarded from building sites, unearthed from mudslides and volcanic sites, and dredged from rivers in Indonesia and turns it into premium wood products. In the process, Tropical Salvage is putting formers loggers to work and supporting a conservation, education and reforestation project on Java.


Degraded grasslands better option for palm oil production relative to rainforests, finds study

(12/03/2008) Producing biofuels from oil palm plantations established on degraded grasslands rather than tropical rainforests and peat lands would result in a net removal of carbon from the atmosphere rather than greenhouse gas emissions, report researchers writing in Conservation Biology. The results confirm that benefits to climate from biofuel production depend greatly on the type of land used for feedstocks.


Living up to the Pope's words: the Vatican turns to solar power

(11/28/2008) In his three years since being inaugurated, Pope Benedict XVI has made the environment one of his central issues, proclaiming that "God entrusted man with the responsibility of creation". He has described the need to confront climate change as a "moral obligation" and spoken eloquently on the destruction of arable soil, forests and marine life.


Captive breeding of monster Amazon fish could feed people and save it from depletion

(11/26/2008) A new technique for sexing a giant Amazon fish may help create a sustainable source of protein in South America, report researchers writing in Fish Physiology and Biochemistry.


Discovery may lead to organic acrylic glass made from sugar

(11/16/2008) A new discovery make it possible in the future to manufacture acrylic glass from organic materials including sugars, alcohols or fatty acids.


Biodiversity of rainforests should not be compared with oil palm plantations says palm oil council chief

(11/11/2008) Scientists should compare the biodiversity oil palm plantations to other industrial monocultures, not the rainforests they replace, said Dr. Yusof Basiron, CEO of the Malaysian Palm Oil Council (MPOC), in a post on his blog. Basiron's comments are noteworthy because until now he has maintained that oil palm plantations are "planted forests" rather than an industrial crop.


First RSPO-certified ("eco-friendly") palm oil shipment to arrive in Europe

(11/10/2008) The first shipment of palm oil certified under the Roundtable on Sustainable Palm Oil (RSPO) is expected to arrive in Europe Tuesday, but an environmental group is already criticizing the initiative's credentials.


EU's sustainable biofuels push angers Malaysia, Brazil

(11/07/2008) Eight developing countries threatened to file a World Trade Organization complaint against the E.U. for its proposed legislation to require imported biofuels to meet environmental standards, reports Reuters.


Rainforest fungus generates biodiesel, may drive energy of the future

(11/04/2008) A fungus recently discovered in the Patagonian rainforest has shocked biologists and environmentalists: the fungus produces gas almost identical to diesel. In a paper announcing the discovery in Microbiology, scientists state that they believe the fungus, called Gliocladium roseum, could become an incredibly efficient green energy source.


Rainforest agriculture preserves bird biodiversity in India

(11/04/2008) Conservation of biodiversity and agriculture have long been considered conflicting interests. Numerous studies have shown that when agricultural replaces a forest, biodiversity greatly suffers. However a new study finds it doesn't have to be that way.


Green New Deal will spark global economy, create jobs

(10/22/2008) A "Global Green New Deal" that focuses the world economy "towards investments in clean technologies and 'natural' infrastructure such as forests and soils is the best bet for real growth, combating climate change and triggering an employment boom," according to a new initiative led by the United Nations Environment Programme (UNEP).


Nature helps with ADHD—may even out-perform medication

(10/21/2008) Children with ADHD are better able to focus after a twenty-minute walk in a natural setting, according to a study published in the Journal of Attention Disorders. The study compared walks in nature to those in urban or residential areas and found that the child's ADHD improved most after walking in a green space.


Financial crisis could pave way for greener economy inspired by nature

(10/20/2008) Biomimicry — the use of nature to inspire design — could serve as a model for a greener economy that rises out of the ashes of the financial crisis, said experts meeting at a sustainability conference in the San Francisco Bay Area. Speaking at the three-day Bioneers conference in San Rafael, Janine Benyus, a leading voice in the emerging field of biomimicry, said that nature offers lessons that can be applied to build better and more sustainable products and services as well as economic models.



Page 1 | Page 2 | Page 3 | Page 4 | Page 5 | Page 6 | Page 7 | Page 8 | Page 9 | Page 10