News articles on sustainability

---
Mongabay.com news articles on sustainability in blog format. Updated regularly.





Consumption, population, and declining Earth: wake-up call for Rio+20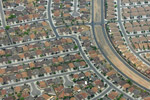 (05/15/2012) Currently, human society is consuming natural resources as if there were one-and-a-half Earths, and not just a single blue planet, according to the most recent Living Planet Report released today. If governments and societies continue with 'business-as-usual' practices, we could be consuming three years of natural resources in 12 months by 2050. Already, this ecological debt is decimating wildlife populations worldwide, disproportionately hurting the world's poor and most vulnerable, threatening imperative resources like food and water, heating up the atmosphere, and risking global well-being.


Educating the next generation of conservation leaders in Colombia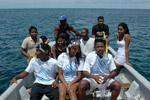 (05/14/2012) Colombia's northern departments of Cordoba and Bolivar are home to an abundance of coral reefs, estuaries, mangroves forests, and forests. Rich in both marine and terrestrial wildlife, local communities depend on the sea and land for survival, yet these ecosystems are imperiled by booming populations, overexploitation, and unsustainable management. Since 2007, an innovative education program in the region, the Guardians of Nature, has worked to teach local children about the ecology of the region, hoping to instill a conservation ethic that will aid both the present and the future.


Terra preta found in Asia

(05/14/2012) Indigenous people of the Amazon produced rich agricultural soil by adding charcoal, manure, and animal bones to the otherwise nutrient-poor dirt of the world's greatest rainforest. The inputs allowed early indigenous people to farm their terra preta, or dark earth, sustainably in the Amazon. To date such practices are only known from the the Amazon and parts of Africa. But in a recent paper in the open access journal Forests scientists in Indonesian Borneo report on the first evidence of terra preta in Asia.


Can loggers be conservationists?


(05/10/2012) Last year researchers took the first ever publicly-released video of an African golden cat (Profelis aurata) in a Gabon rainforest. This beautiful, but elusive, feline was filmed sitting docilely for the camera and chasing a bat. The least-known of Africa's wild cat species, the African golden cat has been difficult to study because it makes its home deep in the Congo rainforest. However, researchers didn't capture the cat on video in an untrammeled, pristine forest, but in a well-managed logging concession by Precious Woods Inc., where scientist's cameras also photographed gorillas, elephants, leopards, and duikers.


Featured video: the oceans and Rio+20

(05/10/2012) A new video by Pew Environment Group and the Zoological Society of London (ZSL) hopes to convince policy-makers attending the Rio+20 Summit on Sustainable Development this summer that urgent action is needed to save the ocean's from an environmental crisis.


Featured video: How to save the Amazon

(04/22/2012) The past ten years have seen unprecedented progress in fighting deforestation in the Amazon. Indigenous rights, payments for ecosystem services, government enforcement, satellite imagery, and a spirit of cooperation amongst old foes has resulted in a decline of 80 percent in Brazil's deforestation rates.


For Earth Day, 17 celebrated scientists on how to make a better world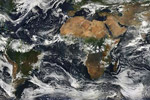 (04/22/2012) Seventeen top scientists and four acclaimed conservation organizations have called for radical action to create a better world for this and future generations. Compiled by 21 past winners of the prestigious Blue Planet Prize, a new paper recommends solutions for some of the world's most pressing problems including climate change, poverty, and mass extinction. The paper, entitled Environment and Development Challenges: The Imperative to Act, was recently presented at the UN Environment Program governing council meeting in Nairobi, Kenya.


Pictures: Destruction of the Amazon's Xingu River begins for Belo Monte Dam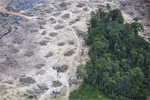 (04/18/2012) The Xingu River will never be the same. Construction of Belo Monte Dam has begun in the Brazilian Amazon, as shown by these photos taken by Greenpeace, some of the first images of the hugely controversial project. Indigenous groups have opposed the dam vigorously for decades, fearing that it will upend their way of life. Environmentalists warn that the impacts of the dam—deforestation, methane emissions, and an irreparable changes to the Xingu River's ecosystem—far outweigh any benefits. The dam, which would be the world's third largest, is expected to displace 16,000 people according to the government, though some NGOs put the number at 40,000. The dam will flood over 40,000 hectares of pristine rainforest, an area nearly seven times the size of Manhattan.


Whole Foods bans 'red' fish from its stores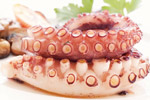 (04/10/2012) Whole Foods has announced it will be the first grocery chain in the U.S. to no longer sell any seafood in the "red." Based on sustainability ratings by the Monterey Bay Aquarium and Blue Ocean Institute, fish labeled red are those that are considered either overfished or fished in a manner that impacts other species or damages marine ecosystems. Beginning Earth Day, April 22nd, Whole Foods will no longer be selling Atlantic halibut, grey sole, skate, octopus, tautog, sturgeon, among others. Already, the store doesn't sell some unsustainable catches such as bluefin tuna and orange roughy.


Our success in transforming commodity markets will determine nature's fate


(04/01/2012) The success of governments and big corporations in eliminating environmental degradation from the products we consume will play a critical role in determining the fate of the world's remaining wild places, said a group of experts speaking at a panel during the Skoll World Forum on Social Entrepreneurship.


Scientists say massive palm oil plantation will "cut the heart out" of Cameroon's rainforest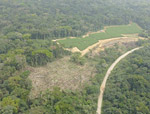 (03/15/2012) Eleven top scientists have slammed a proposed palm oil plantation in a Cameroonian rainforest surrounded by five protected areas. In an open letter, the researchers allege that Herakles Farm, which proposes the 70,000 hectare plantation in southwest Cameroon, has misled the government about the state of the forest to be cleared and has violated rules set by the Roundtable on Sustainable Palm Oil (RSPO), of which it's a member. The scientists, many of whom are considered leaders in their field, argue that the plantation will destroy rich forests, imperil endangered species, and sow conflict with local people.


Without data, fate of great apes unknown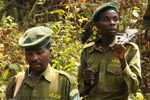 (03/12/2012) Our closest nonhuman relatives, the great apes, are in mortal danger. Every one of the six great ape species is endangered, and without more effective conservation measures, they may be extinct in the wild within a human generation. The four African great ape species (bonobos, chimpanzees and two species of gorilla) inhabit a broad swath of land across the middle of Africa, and two species of orangutans live in rainforests on the islands of Borneo and Sumatra in Southeast Asia.


After illegal logging allegations, certifier lodges complaint against paper giant APP

(03/07/2012) Less than a week after Greenpeace released evidence that protected tree species were being illegally logged and pulped at an Asia Pulp and Paper (APP) mill in Sumatra, a major certifier, the Program for the Endorsement of Forest Certification (PEFC), has lodged a complaint and asked for an investigation. In addition to PEFC's move, the National Geographic Society (NGS), which was found to be sourcing from APP recently, has publicly broken ties with the company, and Greenpeace has handed over its evidence to Indonesian police who told the group there would be an investigation.


Innovative program seeks to safeguard Peruvian Amazon from impacts of Inter-Oceanic Highway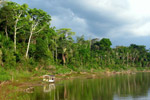 (03/06/2012) Arbio was begun by Michel Saini and Tatiana Espinosa Q. in the Peruvian Amazon region of Madre de Dios. The project focuses on a protective response to the increased encroachment and destructive land use driven by development. The recent construction of the Inter-Oceanic Highway in the Madre de Dios area presents an enormous threat to forest biodiversity. Arbio provides opportunities to help establish a buffer zone near the road to limit intrusive agricultural and deforestation activities.


Earth First! activist Nathan Coe: radical cultural shifts required to stave off ecological collapse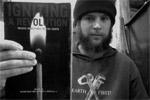 (02/21/2012) Many ideals, actions, and movements considered as fringe or radical by the standards of mainstream culture have gained prominence as global biodiversity withers and the biogeochemical cycles of the entire Earth System are upset by human activities. As endangered species and ecosystems are increasingly threatened, direct confrontation between activists and the entities that drive environmental damage seems also to be increasing. At the same time, concern that present global governance and distribution systems are unable to provide security, clean water, affordable food and a stable future to most of society, is spurring some to move toward new models, including sustainable, autonomous communities and decentralized production. Mongabay recently had the opportunity to discuss some of these issues with activist and writer Nathan Coe.


Innovative conservation: wild silk, endangered species, and poverty in Madagascar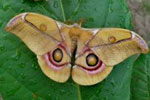 (02/20/2012) For anyone who works in conservation in Madagascar, confronting the complex difficulties of widespread poverty is a part of the job. But with the wealth of Madagascar's wildlife rapidly diminishing— such as lemurs, miniature chameleons, and hedgehog-looking tenrecs found no-where else in the world—the island-nation has become a testing ground for innovative conservation programs that focus on tackling entrenched poverty to save dwindling species and degraded places. The local NGO, the Madagascar Organization of Silk Workers or SEPALI, along with its U.S. partner Conservation through Poverty Alleviation (CPALI), is one such innovative program. In order to alleviate local pressure on the newly-established Makira Protected Area, SEPALI is aiding local farmers in artisanal silk production from endemic moths. The program uses Madagascar's famed wildlife to help create more economically stable communities.


We Were an Island: The Maine Life of Art & Nan Kellam – Book Review

(02/14/2012) We dream to make a difference yet how many of us can say we are the difference that impact others, much less we are the difference that impacts others while accompanied by our life's partner, our loved one, our soul mate, our spouse?


Margaret Southern: small efforts can add up to big impact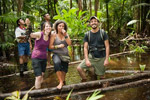 (02/13/2012) Margaret Southern writes about international conservation strategies and projects for The Nature Conservancy's editorial strategy team. She also writes about green living for TNC's Cool Green Science blog. She recently started All Hands On Earth, an organization which informs the public about the little things anyone can do to make a positive impact on the planet. Southern's newest project is Picnic for the Planet, an Earth Day celebration, which begins next month.


Black Swans and bottom-up environmental action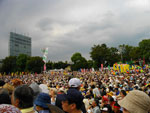 (02/08/2012) The defining events shaping the modern world - economic, social, environmental, progressive and disruptive - are frequently characterized as "Black Swans."The Black Swan term and theory were characterized by author and analyst Nassim Nicholas Taleb who explains, "What we call here a Black Swan (and capitalize it) is an event with the following three attributes. First, it is an outlier, as it lies outside the realm of regular expectations, because nothing in the past can convincingly point to its possibility. Second, it carries an extreme impact. Third, in spite of its outlier status, human nature makes us concoct explanations for its occurrence after the fact, making it explainable and predictable." Taleb identifies the emergence of the internet, the attacks of September 11, 2001, the popularity of Facebook, stock market crashes, the success of Harry Potter, and World War I as among Black Swan events.


Teaching Sustainability/Teaching Sustainably: Book Review

(02/07/2012) In Teaching Sustainability/Teaching Sustainably, Danielle Lake writes the best sentence I have ever read summarizing sustainability: "Understanding sustainability as a wicked problem, and recognizing how an egoist ethic otherizes the environment and is thus in large part responsible for the abuses that have led to a number of current environmental and social problems, are central to the resolution of this pressing situation."


Supernatural beliefs keep hunting sustainable on Indonesian island

(02/02/2012) How do indigenous communities hunt without pushing target species to local extinction? In other words, how have communities retained sustainable practices over countless generations. One answer is given in a new study by the Center for International Forestry Research (CIFOR) and the Center for International Research in Agronomy and Development (CIRAD): supernatural beliefs. Looking at a community of indigenous people on the Indonesian island of Seram, researchers found that supernatural hunting beliefs ensured animals never vanished for good.


Sustainable Materials With Both Eyes Open: A book review

(01/26/2012) Sustainable Materials With Both Eyes Open: Future Buildings, vehicles, products and equipment – made efficiently and made with less new material is a remarkable popular impartial well-written engineering book that addresses sustainable production of cement, plastic, paper, aluminum and steel and their long-term impacts on the environment. The authors provide a comprehensive background regarding the uses of said materials.


Economic slowdown leads to the pulping of Latvia's forests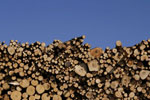 (01/23/2012) The economic crisis has pushed many nations to scramble for revenue and jobs in tight times, and the small Eastern European nation of Latvia is no different. Facing tough circumstances, the country turned to its most important and abundant natural resource: forests. The Latvian government accepted a new plan for the nation's forests, which has resulted in logging at rates many scientists say are clearly unsustainable. In addition, researchers contend that the on-the-ground practices of state-owned timber giant, Latvijas Valsts meži (LVM), are hurting wildlife and destroying rare ecosystems.


Bycatch-reducing fish trap wins $20,000

(01/11/2012) An innovative fish trap that allows small non-target fish to escape won a new content by RARE Conservation and National Geographic to fund solutions to overfishing. Developed through studies in Curaçao and Kenya with the Wildlife Conservation Society, the trap has gaps for juvenile fish to swim out of reportedly reducing bycatch by 80 percent. The entry won a $20,000 grant.


Eco-toilets help save hippos and birds in Kenya


(01/04/2012) It may appear unintuitive that special toilets could benefit hippos and other wetland species, but the Center for Rural Empowerment and the Environment (CREE) has proven the unique benefits of new toilets in the Dunga Wetlands on Lake Victoria's Kenyan side. By building ecologically-sanitary (eco-san) toilets, CREE has managed to alleviate some of the conflict that has cropped up between hippos and humans for space.


Using palm hearts sustainably in Colombia

(12/12/2011) Long eaten by indigenous populations, palm hearts have also popular abroad, usually in fine dining establishments. However, palm hearts are cut-out of the inner core of various palm tree species, in some cases killing the tree. A new study published in mongabay.com's open access journal Tropical Conservation Society looks at the sustainability of palm heart extraction from the palm species Prestoea acuminata in the Colombian Andes. While harvesting from Prestoea acuminata does not kill the host tree, better management is needed to ensure the practice doesn't become unsustainable.


Locals key to saving primate-rich wetlands in Cote D'Ivoire

(12/12/2011) Saved from being converted into a vast palm oil plantation by PALM-CI in 2009, the Ehy Tanoé wetlands and forest in the Cote D'Ivoire (Ivory Coast) is home to three gravely endangered primates and as well as many other species. Since 2006, a pilot community management program has been working to protect the 12,000 hectare area, and a new study in mongabay.com's open access journal Tropical Conservation Science finds that long-term conservation of the Ehy Tanoé wetlands and forest is, in fact, vital for locals who depend on the area for hunting, fishing, firewood, building materials, and medicinal plants. In addition, the study finds that the ecosystem has special cultural and spiritual importance to locals.


Agriculture group to spend 10 years on forest research

(12/07/2011) Recognizing the global importance of the world's vanishing forests, a 10-year-long research program will focus on the interconnection between agriculture and forests. Conducted by CGIAR, a global agriculture group concerned with sustainability, the research program will look at ways to decrease forest loss and degradation.


U.S. pledges $450 m to Indonesia for green economic growth

(11/19/2011) The U.S. government has pledged more than $450 million toward 'green growth' in Indonesia, reports the State Department.


Civilization shifting: a new leaderless era


(11/15/2011) For well over a decade global change scientists have ushered calls for urgent alteration in what they refer to as the "Business-as-Usual (BAU) paradigm" to cope with the interlinking social, economic, and environmental issues of the 21st Century. In 2001, one of the world's largest Earth Science collaborative organizations, the International Geosphere-Biosphere Program (IGBP), published their "A Planet Under Pressure" summary report for policy makers.


11 challenges facing 7 billion super-consumers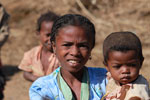 (10/31/2011) Perhaps the most disconcerting thing about Halloween this year is not the ghouls and goblins taking to the streets, but a baby born somewhere in the world. It's not the baby's or the parent's fault, of course, but this child will become a part of an artificial, but still important, milestone: according to the UN, the Earth's seventh billionth person will be born today. That's seven billion people who require, in the very least, freshwater, food, shelter, medicine, and education. In some parts of the world, they will also have a car, an iPod, a suburban house and yard, pets, computers, a lawn-mower, a microwave, and perhaps a swimming pool. Though rarely addressed directly in policy (and more often than not avoided in polite conversations), the issue of overpopulation is central to environmentally sustainability and human welfare.


Malaysian sustainable timber certification fails Dutch standards


(10/23/2011) An independent panel in the Netherlands has found that the Malaysian Timber Certification Scheme (MTCS) falls short of Dutch standards for sustainable forestry. The final decision comes after a series of judgements and appeals with the latest panel concluding that MTCS still allows natural forest to be destroyed for monoculture plantation and that the scheme ignores the rights of indigenous people.


Meat consumption jumps 20 percent in last decade with super-sized environmental impacts


(10/11/2011) Meat consumption and production remains on the rise, according to a new report Worldwatch Institute, with large-scale environmental impacts especially linked to the spread of factory farming. According to the report, global meat production has tripled since 1970, and jumped by 20 percent since 2000 with consumption rising significantly faster than global population.


Colombian president: no oil drilling in award-winning Seaflower marine reserve

(10/03/2011) Colombian president, Juan Manuel Santos, announced over the weekend that there will be no oil exploration in the award-winning Seaflower Biosphere Reserve and Marine Protected Area (MPA). Spreading over 65,000 square kilometers (6,500,000 hectares), Seaflower MPA is home to over a hundred coral species, over 400 fish, some 150 birds, four marine turtles species, and the magnificent mollusk, the queen conch (Strombus gigas).


After protracted campaign, Girl Scouts pledges to cut out some palm oil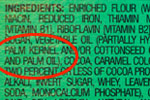 (10/02/2011) Girl Scouts USA has announced that it will lessen palm oil in its ubiquitous cookies by using alternatives when possible and cutting overall usage. The organization also committed to purchasing GreenPalm certificates for all of its palm oil in order to financially support more environmentally sustainable palm oil, even if the palm oil in the cookies is not.


Nobel laureate and Green Belt Movement founder Wangari Maathai dead at 71

(09/26/2011) Kenyan environmentalist and Nobel laureate Wangari Maathai died Sunday after a battle with ovarian cancer. She was 71.


Asia Pulp & Paper to undertake human rights audit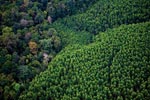 (09/22/2011) Paper products giant Asia Pulp & Paper (APP) will undertake a human rights audit across its Indonesian operations. The move, which APP says is an acknowledgment of a recent United Nations call for the global protection of human rights by businesses, comes as APP intensifies its effort to improve its image abroad. APP, a brand for paper products manufactured by several subsidiaries in Indonesia, has been beset by criticism from environmental and human rights group over its development of timber plantations on the island of Sumatra. The complaints have cost APP a number of prominent customers.


From Red to Green? How the Financial Credit Crunch Could Bankrupt the Environment - a book review

(09/19/2011) Paul Donovan and Julie Hudson, CFA argue in From Red to Green? How the Financial Credit Crunch Could Bankrupt the Environment that twin credit crunches – both environment and financial – have been underway for some time. With chapters on food, water, energy, infrastructure, housing, consumer durables, health, education, work and leisure accompanied by a thorough economic analysis regarding both credit and environmental debts driving supply and demand of these goods and services, the authors discuss at length how global economics may be impacted in an environmentally constrained future.


Green Jobs? New program to compensate poor for environmental protection

(09/12/2011) Brazilian President Dilma Rousseff has introduced a new program, Bolsa Verde (Green Allowance), to compensate the poor for environmental protection, reports Globo News. Eighteen thousand families living in extreme poverty in the Brazilian Amazon are expected to benefit in the first stage of the program.


Sowing the seeds to save the Patagonian Sea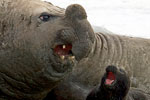 (09/07/2011) With wild waters and shores, the Patagonia Sea is home to a great menagerie of marine animals: from penguins to elephants seals, albatrosses to squid, and sea lions to southern right whales. The sea lies at crossroads between more northern latitudes and the cold bitter water of the Southern Ocean, which surround Antarctica. However the region is also a heavy fishing ground, putting pressure on a number of species and imperiling the very ecosystem that supplies the industry. Conservation efforts, spearheaded by marine conservationist Claudio Campagna and colleagues with the Wildlife Conservation Society (WCS), are in the early stages. Campagna, who often writes about the importance of language in the fight for preservation, has pushed to rename the area to focus on its stunning wildlife.


World on the Edge: How to Prevent Environmental and Economic Collapse

(08/30/2011) World on the Edge: How to Prevent Environmental and Economic Collapse clearly describes in terms of national and social security how the looming current threat to our collective global future is not from catastrophic war as many describe in hindsight the 20th Century, rather from cataclysmic climate change, biodiversity loss, and water degradation.


Innovative program saves wildlife, protects forests, and fights poverty in Africa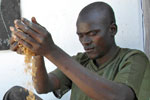 (08/23/2011) Luangwa Valley in Zambia is home to stunning scenes of Africa wildlife: elephants, antelopes, zebra, buffalo, leopards, hyena, and lions all thrive in Luangwa's protected areas, while the Luangwa River is known for multitude of snapping crocodiles and its superabundant herds of hippos. In fact, the area's hippos were filmed for the BBC's program Life, including a dramatic battle between two males (see below). Yet as in many such places in Africa, abundant plains and forest wildlife bump up against the needs of impoverished local people. The resulting conflict usually ends in large-scale wildlife declines; the same trend was documented in the Luangwa Valley until a unique initiative began to make a difference not only in the life of animals, but of people as well.


The importance of recognizing viewpoints in a rapidly changing world


(08/16/2011) Is oil palm bad? Is protecting tropical forests more important than converting them for economic development? Should we spike trees to make sure no one cuts them down? Answers to these questions depend on which side of the argument you're on. But often people on either side of debates hardly know what their opponents are thinking.


WWF to investigate program that partners with notorious loggers

(08/14/2011) The World Wide Fund for Nature (WWF) has announced an independent review of its Global Forest and Trade Network (GFTN) following a report from Global Witness that criticized the conservation organization for working with a number of logging companies that destroy forests, imperil species, and abuse human rights. While WWF's GTFN is meant to support companies in changing their ways, Global Witness' report argued that it led to greenwashing forest destruction, including illegal logging.


Taking corporate sustainability seriously means changing business culture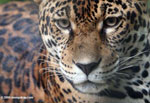 (08/11/2011) As more and more people demand companies to become sustainable and environmentally conscious, many corporations are at a loss of how to begin making the changes necessary. If they attempt to make changes—but fall short or focus poorly—they risk their actions being labeled as 'greenwash'. In addition, if they implement smart changes and self-regulations, but their employees don't buy-in to the process, all their investments will be for nothing. This is where Accountability Now, a young, fresh social responsibility agency, comes in. Clare Raybould, director of Accountability Now, believes companies—large and small—have the potential to change the world for the better, but they simply need a guiding hand to change not just the way a company works, but its culture.


Balancing agriculture and rainforest biodiversity in India's Western Ghats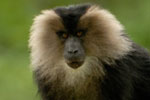 (08/08/2011) When one thinks of the world's great rainforests the Amazon, Congo, and the tropical forests of Southeast Asia and Indonesia usually come to mind. Rarely does India—home to over a billion people—make an appearance. But along India's west coast lies one of the world's great tropical forests and biodiversity hotspots, the Western Ghats. However it's not just the explosion of life one finds in the Western Ghats that make it notable, it's also the forest's long—and ongoing—relationship to humans, lots of humans. Unlike many of the world's other great rainforests, the Western Ghats has long been a region of agriculture. This is one place in the world where elephants walk through tea fields and tigers migrate across betel nut plantations. While wildlife has survived alongside humans for centuries in the region, continuing development, population growth and intensification of agriculture are putting increased pressure on this always-precarious relationship. In a recent paper in Biological Conservation, four researchers examine how well agricultural landscapes support biodiversity conservation in one of India's most species-rich landscapes.


How fruit defines Borneo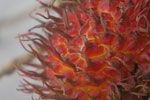 (08/01/2011) Among conservationists and biologists, the mega-island of Borneo is a sort of Mecca. Its rich plant and animal biodiversity, as well as high degree of endemism (unique species found nowhere else) make it a naturalist's dream. There is one aspect of this biological richness which applies to the wellbeing and happiness of all of Borneo's residents, human and animal, in a very direct way: fruit. From wild forest berries to juicy cultivated rambutans, fruit permeates the ecology, landscape and culture of Borneo. On the island there are over 70 wild fruit trees species and around 45 cultivated species that are consumed by people (1). Science has certainly not yet documented all the fruit consumed by wildlife, but we know that the total must be over 500 species.


Adaptation, justice and morality in a warming world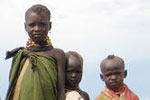 (07/28/2011) If last year was the first in which climate change impacts became apparent worldwide—unprecedented drought and fires in Russia, megaflood in Pakistan, record drought in the Amazon, deadly floods in South America, plus record highs all over the place—this may be the year in which the American public sees climate change as no longer distant and abstract, but happening at home. With burning across the southwest, record drought in Texas, majors flooding in the Midwest, heatwaves everywhere, its becoming harder and harder to ignore the obvious. Climate change consultant and blogger, Brian Thomas, says these patterns are pushing 'prominent scientists' to state 'more explicitly that the pattern we're seeing today shows a definite climate change link,' but that it may not yet change the public perception in the US.


WWF partnering with companies that destroy rainforests, threaten endangered species


(07/25/2011) Arguably the globe's most well-known conservation organization, the World Wide Fund for Nature (WWF), has been facilitating illegal logging, vast deforestation, and human rights abuses by pairing up with notorious logging companies in a flagging effort to convert them to greener practices, alleges a new report by Global Witness. Through its program, the Global Forest and Trade Network (GFTN), WWF—known as World Wildlife Fund in the US and Canada—has become entangled with some dubious companies, including one that is imperiling orangutans in Borneo and another which has been accused of human rights abuses in the Congo rainforest. Even with such infractions, these companies are still able to tout connections to WWF and use its popular panda logo. The Global Witness report, entitled Pandering to the Loggers, calls for WWF to make large-scale changes in order to save the credibility of its corporate program.


South Sudan's choice: resource curse or wild wonder?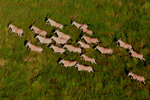 (07/11/2011) After the people of South Sudan have voted overwhelmingly for independence, the work of building a nation begins. Set to become the world's newest country on July 9th of this year, one of many tasks facing the nation's nascent leaders is the conservation of its stunning wildlife. In 2007, following two decades of brutal civil war, the Wildlife Conservation Society (WCS) surveyed South Sudan. What they found surprised everyone: 1.3 million white-eared kob, tiang (or topi) antelope and Mongalla gazelle still roamed the plains, making up the world's second largest migration after the Serengeti. The civil war had not, as expected, largely diminished the Sudan's great wildernesses, which are also inhabited by buffalo, giraffe, lion, bongo, chimpanzee, and some 8,000 elephants. However, with new nationhood comes tough decisions and new pressures. Multi-national companies seeking to exploit the nation's vast natural resources are expected to arrive in South Sudan, tempting them with promises of development and economic growth, promises that have proven uneven at best across Africa.



Page 1 | Page 2 | Page 3 | Page 4 | Page 5 | Page 6 | Page 7 | Page 8 | Page 9 | Page 10