News articles on sustainability

---
Mongabay.com news articles on sustainability in blog format. Updated regularly.





Dietary diversity: key to defending tropical ecosystems

(03/06/2014) A new study published in the Proceedings of the National Academy of Sciences (PNAS) points to the homogenization of global diets over the past fifty years. It shows that worldwide production of traditional staples such as millet, rye, sorghum, yams and cassava have been in decline. Instead, the world's population increasingly relies on a relatively small number of 'megacrops' like wheat, corn and soy, raising serious concerns for global food security, human nutrition, and the genetic diversity of crops.


Fast food companies are laggards on palm oil sourcing safeguards


(03/05/2014) Fast food companies are lagging behind other consumer products companies in efforts to establish policies that favor deforestation-free and conflict-free palm oil, finds a new assessment published by the Union of Concerned Scientists, an advocacy group. The report, titled 'Donuts, Deodorant, Deforestation: Scoring America's Top Brands on Their Palm Oil Commitments', looked at palm oil sourcing policies of 30 of the largest fast food, personal care, and packaged food corporations in the United States. It found leadership by a handful of firms.


Despite falling palm oil price, premium for 'sustainable' product rises


(02/12/2014) Despite a sharp drop in the price of palm oil since 2011, premiums for certificates representing palm oil produced under the Roundtable on Sustainable Palm Oil (RSPO) standard have risen due to increased demand for greener palm kernel oil (CPKO), reveals data released by GreenPalm.


Norwegian insurance giant blacklists palm oil companies

(01/27/2014) Storebrand, one of Norway's largest life insurance and pension savings companies, has sold off holdings in eleven palm oil companies due to environmental concerns. In a statement issued last week, Storebrand said it divested after it found the companies had breached its sustainability standards.


Primary school children build fuel-efficient stoves in Uganda


(01/10/2014) A group of young children have become a catalyst in the effort to save Kibale National Park from deforestation. Children from Iruhuura Primary School in Uganda have collaborated with the Kasiisi Project and Camp Uganda to build fuel-efficient stoves, developing a more sustainable method of wood consumption around the hugely-biodiverse Kibale National Park.


Chickens before cows: new study finds cattle have outsized greenhouse gas footprint

(12/19/2013) If you want to lower your greenhouse gas emissions, choose chicken or poultry over beef and dairy, according to a massive new study in the Proceedings of the National Academy of Sciences (PNAS). The study finds that global cattle production—both for beef and dairy—is responsible for a whopping 77 percent of the world's greenhouse gases attributed to livestock. Meanwhile, pork and poultry account for only 10 percent the greenhouse gases from livestock.


Africa to build world's largest dam, but who will benefit?


(12/17/2013) The Congo River traverses the continent of Africa, ending its journey in the Democratic Republic of Congo (DRC) where it spills 1.5 million cubic feet per second into the Atlantic Ocean. Now, plans are underway to harness this tremendous force of water in what promises to be the world's largest hydropower scheme, The Grand Inga.


Scientists: well-managed forest restoration benefits both biodiversity and people

(12/16/2013) In November this year, the world was greeted by the dismaying news that deforestation of the Brazilian Amazon jumped 28% in the past year. The year 2013 also holds the dubious distinction of being the first time since humans appeared on the planet, that carbon concentrations in the atmosphere rose to 400 parts per million. A map by Google revealed that Russia, Brazil, the United States, Canada and Indonesia all displayed over 10 million hectares of gross forest loss from 2000-2012, with the highest deforestation rate occurring in Malaysia.


Average American consumes 50,000 pounds of raw materials annually for the stuff they buy


(12/10/2013) The average American car weighs about 3,000 pounds. But to produce that vehicle, a lot more raw materials were used than its final weight! Maybe as much as 100 times more, as reported by scientists in a recent paper in the Proceedings of National Academy of Science. For this car to be produced, iron ore is mined in Australia and made into steel. Steel is then shipped to Japan and made into a car, which is then sold in the U.S. Most studies until now, measured national consumption by accounting only for the final weight of the products we purchase.


Top scientists propose ambitious plans to safeguard world from devastating climate change


(12/05/2013) Two degrees is too much: that's the conclusion of a landmark new paper by top economists and climatologists, including James Hansen formerly of NASA. The paper, appearing in the open-access journal PLoS ONE, argues that global society must aim for only one degree Celsius of warming above pre-industrial levels to avoid the worst impact of climate change, and not the two degrees Celsius agreed on by the world's governments. But given that the world's governments are not yet on track to even achieve the two degree target, how could we lock in just one? A combination of renewable energy, nuclear power, and, most importantly, a rising price on carbon emissions, according to the eighteen scientists.


Humans are not apex predators, but meat-eating on the rise worldwide


(12/05/2013) A new paper in Proceedings of the National Academy of Sciences has measured the "trophic level" of human beings for the first time. Falling between 1 and 5.5, trophic levels refer to where species fit on the food chain. Apex predators like tigers and sharks are given a 5.5 on trophic scale since they survive almost entirely on consuming meat, while plants and phytoplankton, which make their own food, are at the bottom of the scale. Humans, according to the new paper, currently fall in the middle: 2.21. However, rising meat-eating in countries like China, India, and Brazil is pushing our trophic level higher with massive environmental impacts.


Scientists' beef with land use decisions


(11/25/2013) When food goes to the garbage can instead of someone's stomach, it is easy to see a wasted opportunity. The resources used to grow and transport that apple or hamburger went to the landfill. The Union of Concerned Scientists (UCS) is bringing another, less visible, form of food waste to the table, the waste created by eating foods that are inefficient to produce, like beef.


Govts pledge $280M to slow deforestation for agriculture


(11/21/2013) The governments of Norway, Britain and the United States pledged $280 million toward a new initiative that aims to reduce emissions associated with forest conversion for agriculture, reports Reuters. The money will come out of previously committed funds for climate change. The initiative, called the BioCarbon Fund Initiative for Sustainable Forest Landscapes and administered by the World Bank, focuses on the 80 percent of deforestation that is driven by agriculture.


Fracking: the good, the bad and the ugly


(11/18/2013) The last few years have ushered in a new national and global awareness of fracking, the 150-year-old technology for extracting natural gas and oil from rock. Fracking, short for hydraulic fracturing, uses ultra-high-pressure slurries to create hairline fractures throughout solid rock. Oil, and more frequently gas, comes rushing out while sand from the mixture holds the fractures open in this nearly alchemical process. As many readers are aware, there are two very divisive schools of thought on fracking. One side touts it as the future of energy. The other derides fracking as inherently toxic and demands its immediate and permanent cessation. Like so many aspects of life, the truth lies somewhere in between.


Aiming to avoid deforestation, Unilever to trace all palm oil it sources


(11/12/2013) In a move that represents a significant development for efforts to reduce the environmental impact of palm oil, consumer products giant Unilever today announced it will be able to trace all of the palm oil it sources by the end of 2014. Implementing a traceability system means that by the end of next year, Unilever will able to pinpoint the origin of its palm oil back to the plantations that produce the fresh fruit bunches that are milled into the widely-used vegetable oil.


Redeeming REDD: a conversation with Michael Brown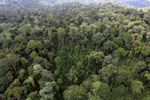 (11/11/2013) In Redeeming REDD: Policies, Incentives and Social Feasibility for Avoided Deforestation, anthropologist Michael Brown relays a constructive critique of the contemporary aims, standards and modalities for mitigating climate change by reducing emissions from deforestation and degradation (REDD). Brown advocates for REDD as a viable mechanism for the long-term pro-poor conservation and restoration of tropical forests as well—but only if local forest dwellers and Indigenous. Peoples can join the negotiating table and act as forest stewards. Local people must first be empowered to make 'socially feasible' decisions that are necessary for their livelihoods and well-being. In other words, there can be no environmentalism without credible local leadership, which requires investment in capacity building at the local level for sustainable institutions.


Renewable energy revolution will require better management of metals

(10/30/2013) If we are to avoid catastrophic climate change, scientists say global society will need a rapid and aggressive replacement of fossil fuel energy for renewable, such as solar, wind, geo-thermal, and tidal. While experts say a renewable revolution would not only mitigate climate change but also likely invigorate economies and cut life-threatening pollution, such a revolution would not come without challenges. According to a new commentary piece in Nature Geoscience one of the largest challenges of the renewable revolution will be rising demand for metals, both rare and common.


Preserving forest, birds boosts coffee profit up to $300/ha by controlling pests


(09/11/2013) Birds are providing a valuable ecosystem service on coffee plantations in Costa Rica, finds a new study that quantifies the pest control benefits of preserving tree cover in agricultural areas. The study, published in the journal Ecology Letters, looked at the impact of the coffee berry borer beetle (Hypothenemus hampeii) on coffee yields. The beetle is the only insect that directly consumes coffee berries, making it a major scourge for coffee farmers around the world, costing producers some $500 million a year.


Humanity consumes this year's resources 133 days too early


(08/20/2013) Today is Earth Overshoot Day, according to the Global Footprint Network and WWF's Living Planet Report, which means the seven billion people on Earth have consumed the globe's renewable resources for the year. In other words for the next 133 days humanity will be accumulating ecological debt by overdrawing on our collective resources.


Foodies eat lab-grown burger that could change the world

(08/06/2013) Yesterday at a press event in London, two food writers took a bite into the world's most unusual hamburger. Grown meticulously from cow stem cells, the hamburger patty represents the dream (or pipedream) of many animal rights activists and environmentalists. The burger was developed by Physiologist Mark Post of Maastricht University and funded by Google co-founder Sergey Brin in an effort to create real meat without the corresponding environmental toll.


San Francisco seafood restaurants go sustainable


(07/02/2013) The Seafood Watch Program, first created by Monterey Bay Aquarium in the late 1990s, is arguably the best-known guide to sustainably-caught seafood in the U.S. Listing seafood choices in three categories—green (best choices), yellow (good alternatives), and red (avoid)—the guide informs consumers of the best options. However, it's one thing to create a well-respected guide, and another issues altogether to get producers and consumers to use it. But a newer partnership, the San Francisco Seafood Watch Alliance, is working to bridge this gap. Maggie Ostdahl of Aquarium of the Bay works with the Seafood Watch Restaurant program and restaurants across San Francisco—one of the best places in the country for seafood—to source sustainable seafood. Restaurant partners avoid seafood on the guide's red list.


World's biggest companies lay out path toward zero-deforestation commodities

(06/28/2013) With a backdrop of fires raging across oil palm and timber plantations in Sumatra, business and political leaders convened in Indonesia to discuss a path forward for producing deforestation-free commodities by 2020.


Solving 'wicked problems': ten principles for improved environmental management


(06/23/2013) As agriculture continues to expand at the expense of forests in the tropics, humanity struggles to meet environmental protection goals. Despite global efforts towards sustainable agriculture and some progress towards the gazetting of protected areas, there are as yet no general and effective solutions for meeting both conservation goals and food needs, and thus the loss and degradation of natural habitats continues. The Food and Agricultural Organization (FAO) has estimated a 70% increase in food production will be needed by 2050 to feed a population that will exceed 9 billion. How can such food production be met in ways that conserve the environment while also alleviating poverty?


Building a new generation of local conservationists: how improving education in Uganda may save one of the world's great forests


(06/20/2013) Conservation work is often focused on the short-term: protecting a forest from an immediate threat, saving a species from pending extinction, or a restoring an ecosystem following degradation. While short-term responses are often borne of necessity, one could argue that long-term thinking in conservation and environmental work (as in all human endeavors) is woefully neglected, especially in the tropics. This is why programs like the Kasiisi Project are so important: by vastly improving education for primary kids near a threatened park in Uganda, the project hopes to create a "generation of committed rural conservationists," according to founder and director, Elizabeth Ross.


New York City may mandate composting of food scraps to cut garbage bill

(06/18/2013) The mayor of New York, Michael Bloomberg, is preparing to roll out a new composting plan for the city, aimed at diverting some of the 100,000 tons of food scraps that ends up in landfill every year.


Water crisis widening: 4.5 billion people live near 'impaired water sources'

(05/28/2013) The majority of the 9 billion people on Earth will live with severe pressure on fresh water within the space of two generations as climate change, pollution and over-use of resources take their toll, 500 scientists have warned.


Indigenous groups protest hydropower congress as controversy hits meeting in Malaysia


(05/22/2013) The opening of the International Hydropower Association (IHA) World Congress in the Malaysian state of Sarawak was marred today by indigenous protests and controversy after a local indigenous leader was barred from attending a pre-conference workshop. Over 300 people from local indigenous people protested the ongoing construction of around a dozen mega-dams in the state that threaten to flood traditional lands, force villages to move, and upend lives in the state. The Sarawak hydropower plans are some of the most controversial in the world—making the choice of Kuching, Sarawak for the IHA meeting an arguably ironic one—with critics contending that the dams are have been mired in political corruption, including kickbacks and bribes. IHA brings together dam builders, banks, and various related organizations worldwide every two years.


NGO: conflict of interests behind Peruvian highway proposal in the Amazon


(05/16/2013) As Peru's legislature debates the merits of building the Purús highway through the Amazon rainforest, a new report by Global Witness alleges that the project has been aggressively pushed by those with a financial stake in opening up the remote area to logging and mining. Roads built in the Amazon lead to spikes in deforestation, mining, poaching and other extractive activities as remote areas become suddenly accessible. The road in question would cut through parts of the Peruvian Amazon rich in biodiversity and home to indigenous tribes who have chosen to live in "voluntary isolation."


What if companies actually had to compensate society for environmental destruction?


(04/29/2013) The environment is a public good. We all share and depend on clean water, a stable atmosphere, and abundant biodiversity for survival, not to mention health and societal well-being. But under our current global economy, industries can often destroy and pollute the environment—degrading public health and communities—without paying adequate compensation to the public good. Economists call this process "externalizing costs," i.e. the cost of environmental degradation in many cases is borne by society, instead of the companies that cause it. A new report from TEEB (The Economics of Ecosystems and Biodiversity), conducted by Trucost, highlights the scale of the problem: unpriced natural capital (i.e. that which is not taken into account by the global market) was worth $7.3 trillion in 2009, equal to 13 percent of that year's global economic output.


'Carbon bubble' could cause next global financial crisis

(04/22/2013) The world could be heading for a major economic crisis as stock markets inflate an investment bubble in fossil fuels to the tune of trillions of dollars, according to leading economists. "The financial crisis has shown what happens when risks accumulate unnoticed," said Lord (Nicholas) Stern, a professor at the London School of Economics. He said the risk was "very big indeed" and that almost all investors and regulators were failing to address it.


Featured video: local communities successfully conserve forests in Ethiopia

(04/17/2013) A participatory forest management (PFM) program in Ethiopia has made good on forest preservation and expansion, according a recent article and video interview (below) from the Guardian. After 15 years, the program has aided one community in expanding its forest by 9.2 percent in the last decade, while still allowing community access to forest for smallscale logging in Ethiopia's Bale Mountains.


Fighting deforestation—and corruption—in Indonesia


(04/11/2013) The basic premise of the Reducing Emissions from Deforestation and Degradation (REDD+) program seems simple: rich nations pay tropical countries for preserving their forests. Yet the program has made relatively limited progress on the ground since 2007, when the concept got tentative go-ahead during U.N. climate talks in Bali. The reasons for the stagnation are myriad, but despite the simplicity of the idea, implementing REDD+ is extraordinarily complex. Still the last few years have provided lessons for new pilot projects by testing what does and doesn't work. Today a number of countries have REDD+ projects, some of which are even generating carbon credits in voluntary markets. By supporting credibly certified projects, companies and individuals can claim to "offset" their emissions by keeping forests standing. However one of the countries expected to benefit most from REDD+ has been largely on the sidelines. Indonesia's REDD+ program has been held up by numerous factors, but perhaps the biggest challenge for REDD+ in Indonesia is corruption.


International Paper commits to working with longtime foe to protect endangered forests

(04/10/2013) In another sign that the global paper industry may be steering toward more sustainable practices following years of bruising activist campaigns and pressure from buyers, International Paper (IP) has committed to identifying and protecting endangered forests and high conservation value areas in the southern U.S. The company, which is the world's largest paper maker, will be partnering with its tenacious NGO critic, the Dogwood Alliance, in order to map out forests in the region and, furthermore, move away from converting natural forests into pine plantations.


Still hope for tropical biodiversity in human modified landscapes

(04/09/2013) As primary forests become increasingly rare and expensive to protect, many ecologists are looking to better management of Human Modified Landscapes (HMLs) to shepherd and shield biodiversity in the tropics. Secondary forests, selectively logged forests and lands devoted to sustainable agriculture already play an important role in conservation efforts. However, the idea that HMLs will serve as a "Noah's Ark" for biodiversity, is controversial.


Proposed coal plant threatens Critically Endangered Philippine cockatoo


(04/02/2013) One kilometer off the Philippine island of Palawan lies the Rasa Island Wildlife Sanctuary; here forest grows unimpeded from a coral island surrounded by mangroves and coral reefs. Although tiny, over a hundred bird species have been recorded on the island along with a major population of large flying foxes, while in the waters below swim at least 130 species of coral fish, three types of marine turtles, and that curious-looking marine mammal, dugongs. Most importantly, perhaps, the island is home to the world's largest population of Philippine cockatoos (Cacatua haematuropygia), currently listed as Critically Endangered. But, although uninhabited by people, Rasa Island may soon be altered irrevocably by human impacts.


U.S. book industry using 24 percent recycled paper on average


(04/01/2013) From 2004 to 2010, book publishers increased their use of recycled fiber by nearly five times, from 5 percent to 24 percent on average, according to a new report by the Book Industry Environmental Council (BIEC) and Green Press Initiative. The report, which depends on voluntary statistics from the book industry, also found that nearly all (89 percent) of book publishers have environmental policies.


Indigenous protester killed by masked assailants in Panama over UN-condemned dam


(03/25/2013) A Ngäbe indigenous Panamanian, Onesimo Rodriguez, opposing the Barro Blanco hydroelectric dam project was killed last Friday evening by four masked men. His body was then thrown into a nearby stream where it was discovered the following day. Onesimo Rodriguez was attacked with a companion in Las Nubes, after they had attended a demonstration in Cerro Punta, Bugaba, against the dam. His companion, whose identity is being withheld for security reasons, received serious injuries but managed to escape and is having his injuries tended to by the local indigenous community.


Planet organic: achieving sustainable food security and environmental gains

(03/19/2013) The global farmland area certified organic has expanded more than threefold to 37 million hectares since 1999, according to new research conducted by the Worldwatch Institute. The Institute argues that organic farming has the potential to contribute to sustainable food security by improving nutrition intake and sustaining rural livelihoods, while reducing vulnerability to climate change and enhancing biodiversity.


Indonesian palm oil giant launches conservation pilot project

(03/19/2013) Golden Agri-Resources, one of the largest palm oil producers in Indonesia, is launching a pilot program designed to protect forests within its concession areas that have high carbon stock and those most important for conservation. Greenpeace Indonesia, which has long urged the company to adopt more sustainable practices, praised the effort, and called on other palm oil companies and the Indonesian government to follow suit.


A New Blueprint for a Green Economy - book review

(03/04/2013) Edward B. Barbier and Anil Markandya, contributing authors to 1989 classic Blueprint for a Green Economy, have revisited the theme to implement a green economy and published A New Blueprint for a Green Economy. The central theme of A New Blueprint for a Green Economy is how we can make economies green today given what we have learned from our efforts since 1989.


Selective logging changes character of tropical forest

(02/28/2013) Selective logging is usually considered less harmful than other forestry practices, such as clear cutting, but a new study in mongabay.com's open access journal Tropical Conservation Science has found that even selective logging has a major impact on tropical forests lasting decades. Comparing trees in two previously logged sites and two unlogged sites in northeast India, researchers found less tree diversity in selectively logged forests with trees dispersed by birds proved especially hard-hit.


The challenge of putting Brazil's forests in good hands


(02/28/2013) People often associate Brazil with its forests. It's no wonder given that nearly 60% of the country's territory is covered by forest and it holds about one-third of the world's remaining tropical rainforests. You might assume that a country like this would care about educating people to sustainably manage this precious heritage. Well, you'd be wrong!


The corporate conservation revolution


(02/27/2013) There's a new kind of environmental hero emerging. They don't live in Washington, D.C., and they're known more for their interest in increasing earnings than in reducing greenhouse gases. They are found in an unlikely place: The Corporate Boardroom, and they're making a big difference in saving the worlds forests and our climate. In recent years, a group of visionary corporate leaders have been quietly teaming up with a growing number of environmental groups to take a hard look at what's left of our planet's natural resources. Together, they agree: we are past the point where our land and oceans can meet the food, energy and commodity demands of our planet's seven billion inhabitants.


Full Product Transparency: Cutting the Fluff Out of Sustainability - Book Review

(02/25/2013) Full Product Transparency: Cutting the Fluff Out of Sustainability, by Ramon Arratia, Sustainability Director, Interface, provides us with a clear, concise challenge.


Controversial palm oil project concession in Cameroon is 89 percent 'dense natural forest'


(02/21/2013) Satellite mapping and aerial surveys have revealed that a controversial palm oil concession in Cameroon is almost entirely covered by "dense natural forest," according to a new report by Greenpeace. The activist group alleges that the concession, owned by Herakles Farms, is under 89 percent forest cover. The U.S.-based corporation intends to build a 70,000 hectare palm oil plantation in a region surrounded by four protected areas, including Korup National Park, but has faced stiff criticism from numerous environmental groups as well as conflict with locals.


Rosewood in Belize: the truth behind the smoke

(02/11/2013) In Belize, the uncontrolled and often illegal harvesting of rosewood has been, and still is, one of the major environmental issues in the country. In March of last year, the government established a moratorium on the export and extraction of rosewood, however illegal harvesting continued. On Friday 11 January, the Minister of Forestry, Fisheries and Sustainable Development made the bold move of burning confiscated illegally cut rosewood flitches.


Lean Design Management: Applications to Natural Resource Management

(02/04/2013) Lean Design Management is a design management process that is applied most often within the construction sector. Its applicability to natural resources management is evident through the similarities between construction management and natural resources management.


Controversial research outlines physics behind how forests may bring rain


(01/30/2013) It took over two-and-a-half-years for the journal Atmospheric Chemistry and Physics to finally accept a paper outlining a new meteorological hypothesis in which condensation, not temperature, drives winds. If proven correct, the hypothesis could have massive ramifications on global policy—not to mention meteorology—as essentially the hypothesis means that the world's forest play a major role in driving precipitation from the coast into a continent's interior. The theory, known as the biotic pump, was first developed in 2006 by two Russian scientists, Victor Gorshkov and Anastassia Makarieva of the St. Petersburg Nuclear Physics, but the two have faced major pushback and delays in their attempt to put the theory before the greater scientific community.


Energizing Sustainable Cities: Assessing Urban Energy - book review

(01/28/2013) Energizing Sustainable Cities: Assessing Urban Energy, edited by Arnulf Grubler and David Fisk, is a very well written book describing challenges and opportunities to define, analyze, and implement sustainable energy development for 21st Century urban centers. Urban populations, while roughly 50% of the global population, consume over 75% of the globe's energy. Therefore, developing frameworks to assess, analyze and implement sustainable energy systems that meet the criteria for these urban populations is foundational to mitigating climate change, halting biodiversity loss, and improving water quality globally.


From Intelligent to Smart Cities - a book review

(01/08/2013) From Intelligent to Smart Cities brings together recent and leading research on transitioning to smart cities from intelligent cities.



Page 1 | Page 2 | Page 3 | Page 4 | Page 5 | Page 6 | Page 7 | Page 8 | Page 9 | Page 10 | Page 11